My appetite is a raging beast.
Lately, it seems I can't shovel food in fast enough. I've even started bringing raw almonds to munch during class in case I get hungry before lunchtime. Here's how I fed the raging beast this morning: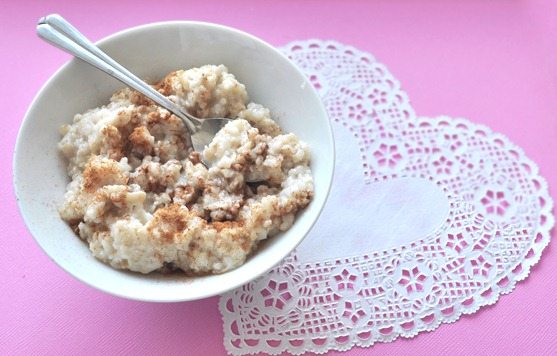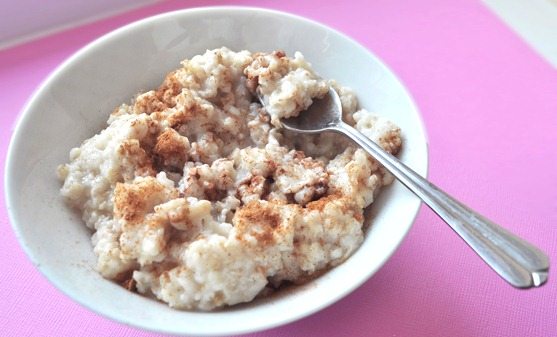 I also made a cashew icing—out of cashew butter and almond milk—to drizzle over the oatmeal. It was better than an actual snickerdoodle cookie. Truly, it was! One beast tamed… for now.
But here's a beast who can't be tamed: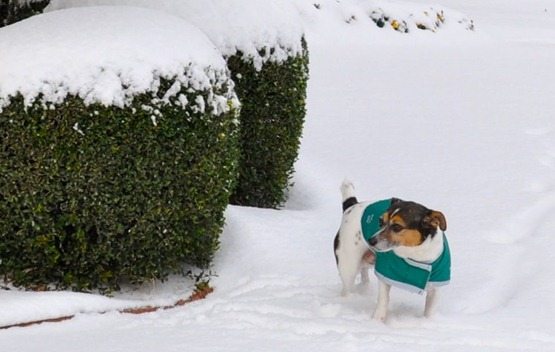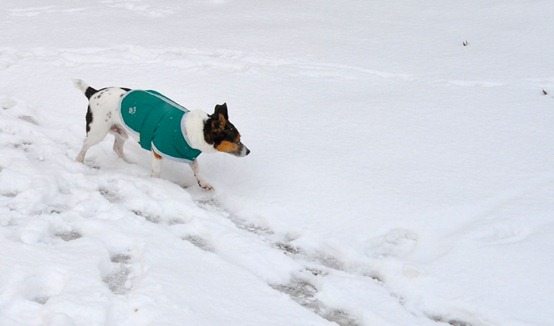 The formidable Henrymonster! Poor Henry wasn't so sure he liked the snow.
.
Questions of the Day:
Are you hungrier on days you don't exercise?
And do you find that your appetite changes with the seasons?
It's so weird; even though I probably get less exercise in the winter, I'm always hungrier. Or maybe it's not so weird. After all, it takes a lot of energy to stay warm! When the weather gets really hot, it sometimes feels like a chore to eat. And I'm definitely hungrier on my rest days… maybe because exercise is an appetite suppressant?
Aside: Such an honor vegan.com featured my Raw Chocolate Fudge Cake!
Thank you so, so much!