If a biscuit and a scone had babies: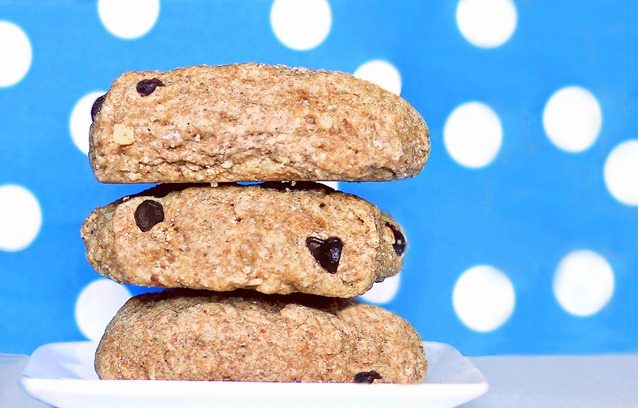 Until yesterday, I'd never made biscuits.
(Unless you call popping open a can of Pillsbury Grands "making biscuits.")
I was surprised by how quickly this recipe–which I created yesterday morning–came together. For some reason, I'd always been under the impression that biscuit-making was difficult. But that's not the case at all! I'll definitely make these again; they were so good!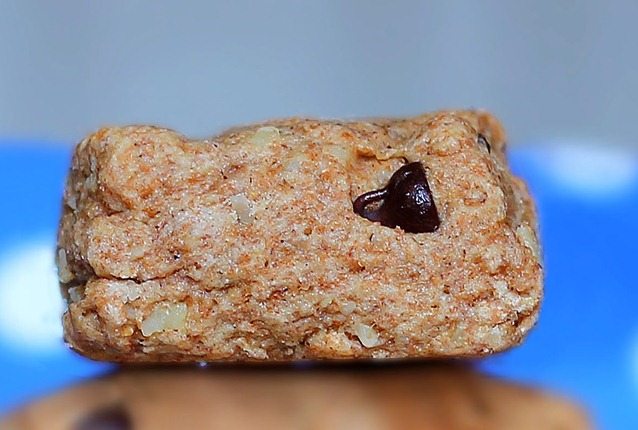 Chocolate-Almond Joy Biscuits
(makes 8-12)
1 and 3/4c spelt flour (or white, or Arrowhead Mills gf mix)
1/2 cup peeled almonds (I bought the sliced ones so I didn't have to bother peeling)
1/2 cup brown sugar or coconut sugar or Sucanat
2 1/2 tsp baking powder
1/2 tsp baking soda
1/2 tsp plus 1/8 tsp salt
3 tbsp coconut oil or canola oil
2/3 cup milk of choice (Almond or soymilk is fine. Don't use ricemilk.)
1 tbsp white vinegar or lemon juice
optional: chocolate chips (Obviously not optional for me!!)
Preheat oven to 375 degrees. Pulse almonds in the food processor, then add other dry ingredients and pulse until smooth. Meanwhile, mix the vinegar and milk in a little bowl. Let sit for at least 5 minutes. Transfer the dry ingredients to a big bowl and add milk mixture and oil. Mix just until it comes together. Transfer dough to a tray, and knead a few times until it's not sticky. (Sprinkle with more flour if needed.) Press dough into a rectangle 1/2-inch thick, and cut into squares or rounds. You can bake the vegan biscuits on the same tray. Bake 14-15 minutes.
Topping ideas: Healthy Nut Butters and Frosting Recipes.
(That's not to say the biscuits need any topping at all. They are prefectly delicious even if you just want one plain, hot out of the oven.)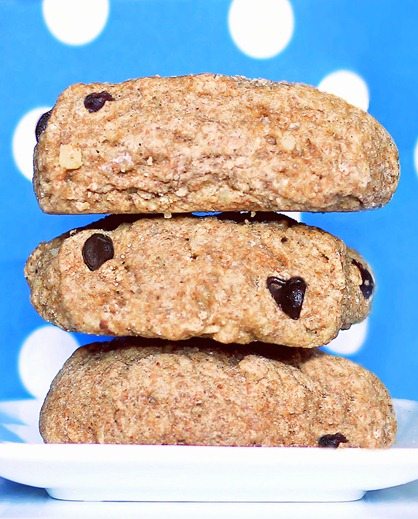 These almond biscuits are great for breakfast, but they also make a nice snack. Or, leave out the chocolate chips and eat them with dinner. (Heck, keep the chocolate chips and still eat them with dinner!)
Nutrition info is the same as for my pecan biscuits.
View nutrition information here.
I haven't tried the healthy biscuits with applesauce subbed for the oil. And honestly, I wouldn't recommend it… but of course you can try if you wish! Just be warned that the results might taste gummy.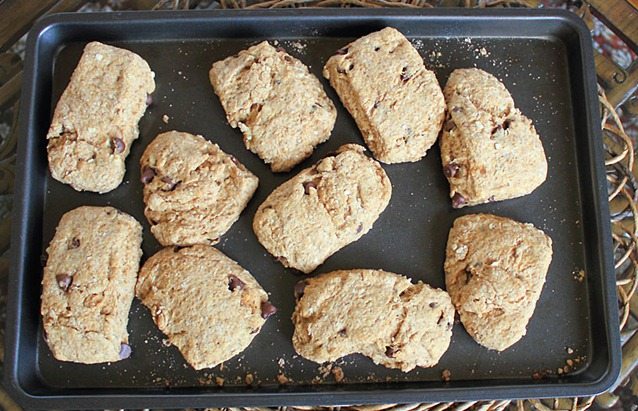 A fat-free baked good I can recommend: Polka-Dot Banana Bread.