I ended up posting twice yesterday.
If you missed the Peanut Butter Fudge Baby post, click here.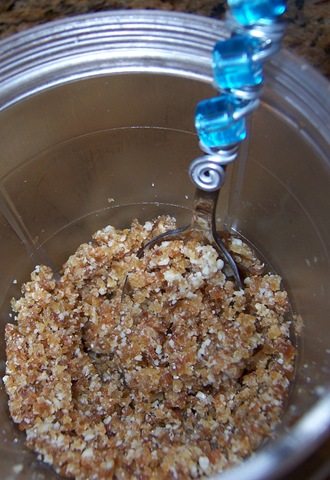 Above, ready to be rolled into Peanut Butter Babies
Moving on to Today's post:
I once read that the most elite runners think of absolutely nothing but their form as they run. Well, I guess that counts me out! When I run, my mind races almost as quickly as my body, jumping from subject to subject faster than John Mayer changes girlfriends.
Often, my surroundings influence my thoughts.  (Remember the peachy-green ice cream?)
Such was the case a few days ago, when I passed a house all decorated for the upcoming holiday I love so much. (Did you catch the Chocolate Mudslide Oatmeal post?)  Little trash-bag ghosts (you stuff white bags with paper, then draw on faces—voila: trash-bag ghosts) dotted the trees.  This got me thinking…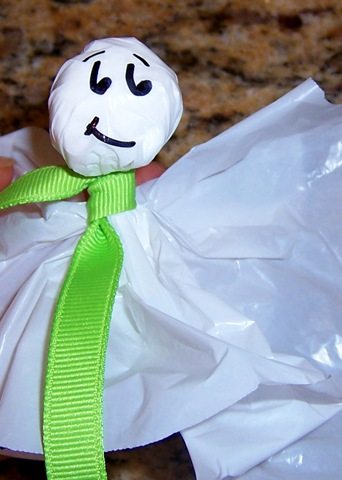 How to make Fudge Baby Ghosts
1. First, make up a batch of Fudge Babies.  For my ghosties, I opted to use the Peanut Butter Fudge Babies version.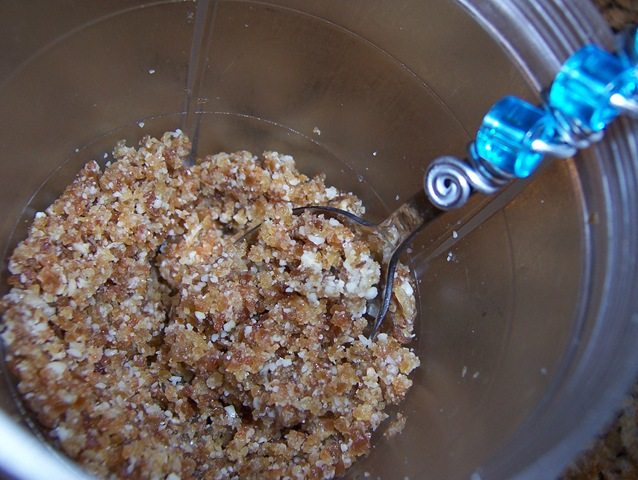 2. Next, form balls.
3. Cut circles out of a clean plastic bag and draw a face in the middle of each circle.
4. Place the little dough balls on the circles and close them up with bag ties, ribbon,etc.
5. Display your Spooky Babies for all to see eat!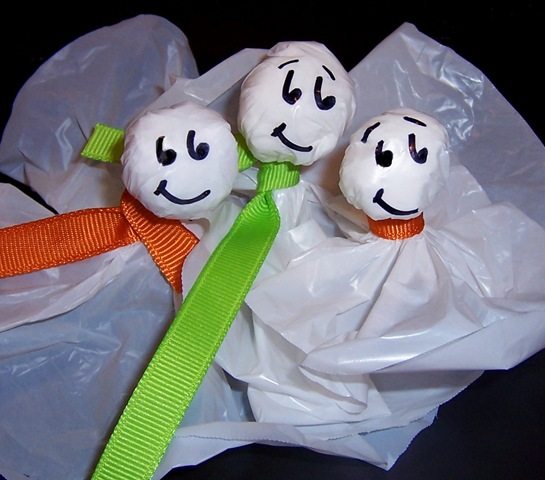 Above, the three wise men Spooky Peanut Butter Babies
Below, the case of the Curious Spooky Fudge Baby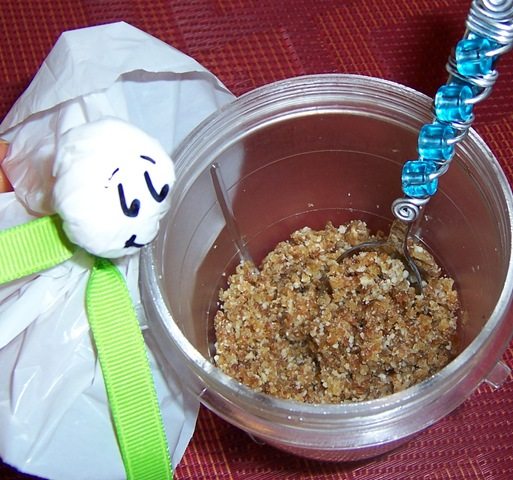 These are going to be Halloween presents for my friends, and I still have one more batch to make. But the jury's still out as to whether or not this last batch will ever arrive at its intended destination. I've decided to make the last batch into Chocolate Peanut Butter Fudge Babies.
And somehow, when I'm around, chocolate seems to disappear…
*Cue Twilight-Zone music*