Hi chocolate-covered espresso beans!
Ick, I tried a chocolate-covered espresso bean once. It was not good.
Almost broke my tooth! And I hate how coffee beans—especially flavored ones—don't taste as yummy as they smell. Chocolate-raspberry coffee? Snickerdoodle coffee? They sound good in theory…
In reality, I'd much rather have Snickerdoodle Pancakes.
Maybe with one of these babies on the side: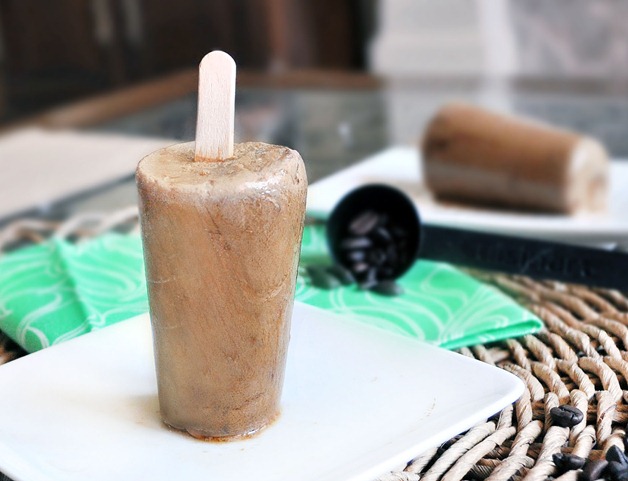 Inspired by this Starbucks copycat recipe: Healthy Frappuccinos.
These coffee popsicles are like Starbucks on a stick!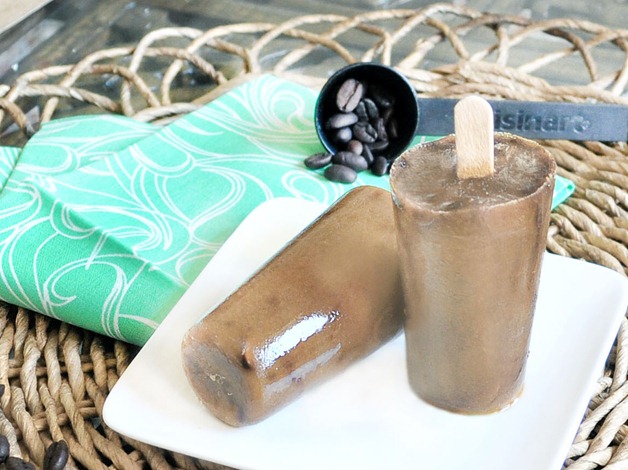 You don't need popsicle molds for these! 🙂
Frappuccino Pops
(Makes 4 popsicles)
1/2 cup yogurt or milk of choice (or full-fat canned coconut milk)
1/2 cup Silk creamer (see link below, for lower-calorie option)
1 tsp instant coffee (such as Mt. Hagan)
1 1/2 nunaturals stevia packets or 1 1/2 tbsp sugar
Feel free to add some chocolate syrup, for a mocha pop
Mix all ingredients in a cup, then microwave 30 seconds to dissolve coffee. Stir, then pour into popsicle molds (or paper cups!) and freeze. For the richest flavor, use only creamer as your liquid. Or you might even experiment with full-fat coconut milk. Or nondairy yogurt?
As a fun alternative, try freezing this recipe in an ice-cube tray for coffee-flavored ice!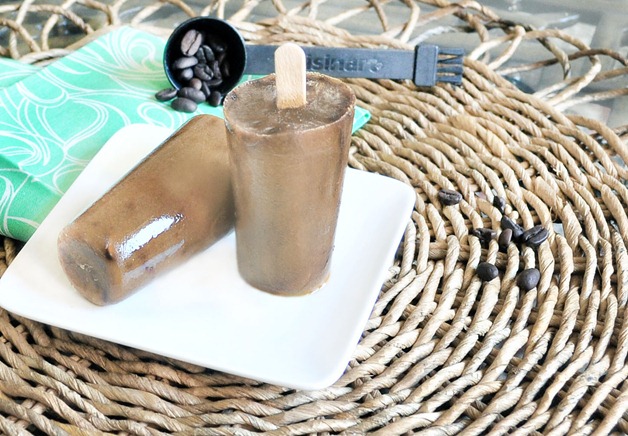 Question of the Day:
What desserts would be fun to put on a stick?
Cheesecake on a stick? Brownies? Pumpkin Pie?
Do you remember my Cookie Dough Lollipops?