Yesterday I had ice cream sandwiches for breakfast.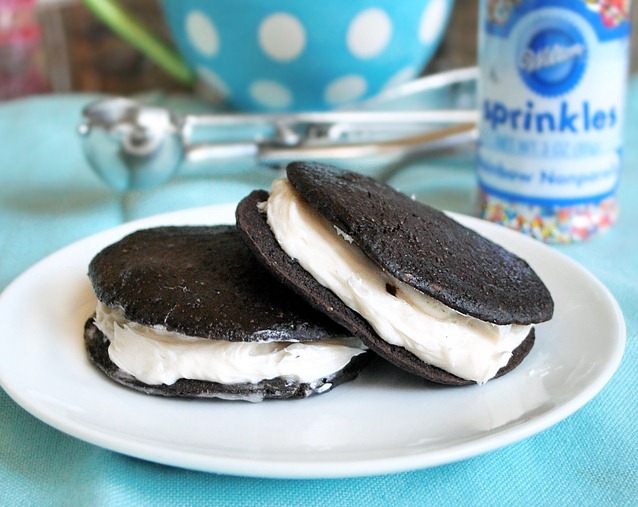 Take that, cold cereal.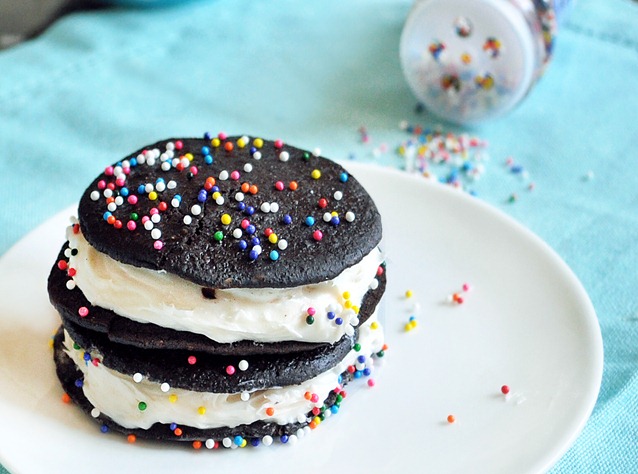 And of course, in following the "healthy dessert" theme of this blog, the above ice cream pancakes are much healthier than they look. So please feel free to eat them for breakfast. Or lunch. Or dinner. Or, um, all three.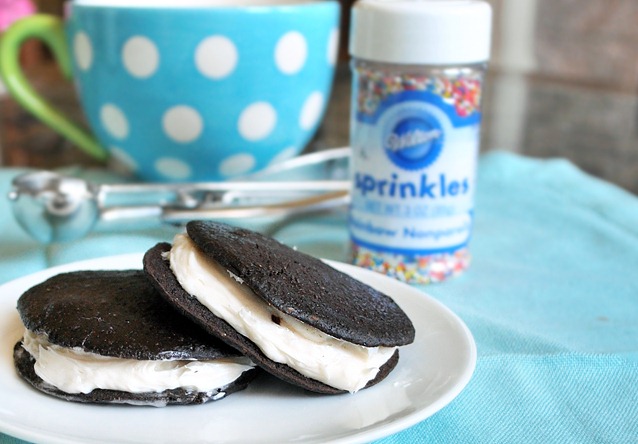 Ice Cream Sandwich Pancakes
Adapted from: Brownie Batter Pancakes
1/4 cup spelt or all-purpose flour
1/4 tsp baking powder
1 tbsp Hershey's Special Dark cocoa or dutch cocoa -(You can try substituting regular cocoa, but I have not tried)
pinch uncut stevia OR 1 1/2 tbsp sugar
1/16 tsp salt
1 1/2 tbsp oil (or applesauce, only if you like the taste/texture of fat-free pancakes)
1 tsp pure vanilla extract
5 and 1/2 tbsp milk of choice
Mix dry ingredients very well, then add wet. Make pancakes! Then spread your favorite ice cream, mashed banana, or my egg-free healthy ice cream recipe in between the pancakes. For a truly-authentic look, you can even poke holes in the ice cream sandwich pancakes.
View Ice Cream Sandwich Pancakes Nutrition Facts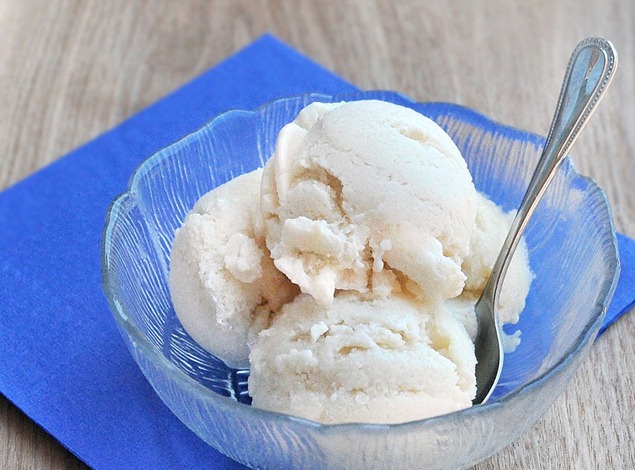 LINK OF THE DAY: Voluminous Vanilla Ice Cream