Pink, it was love at first sight.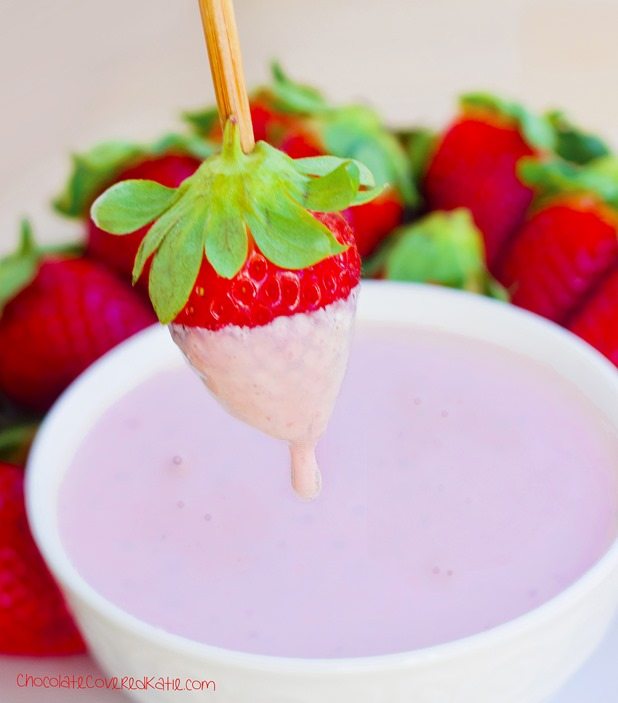 A bright pink dessert, perfect for celebrating both the beginning of May and the arrival of a new royal princess! It's a safe bet this new baby princess will be the most stylishly dressed baby ever.
What's not a safe bet? I don't know what the people putting money down on names Chardonnay, Mercedes, or Ringo were thinking. (Although… some of the names people bet on for George were even crazier.)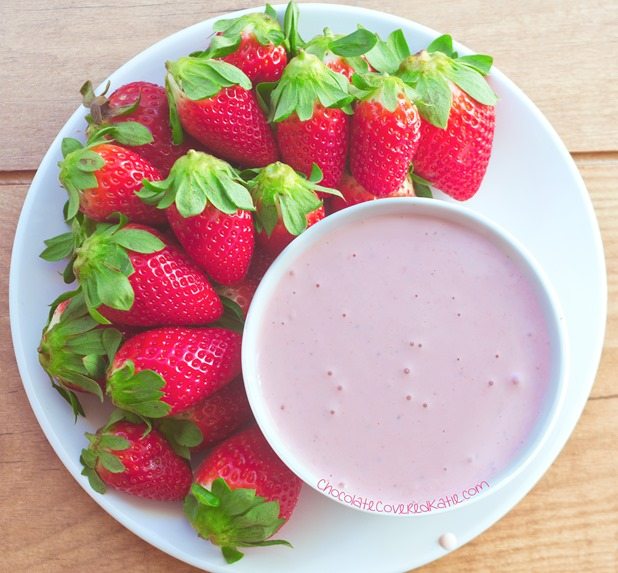 Going back to this creamy strawberry cheesecake dip. One taste and you're going to want to devour the entire bowl…
And that is perfectly okay!
Behind the scenes: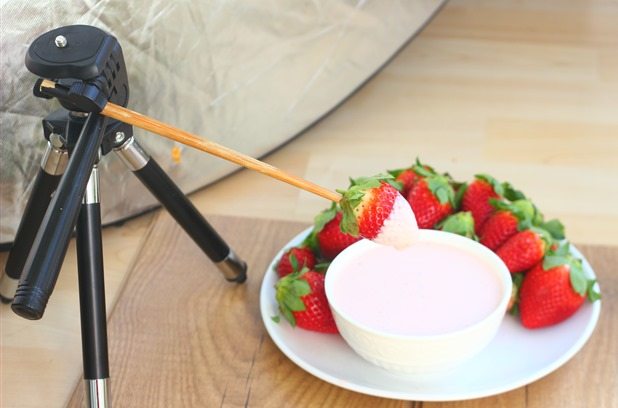 That's a mini tripod above. And a chopstick.
Setting up a food photography shoot with only one set of hands, I sometimes have to improvise.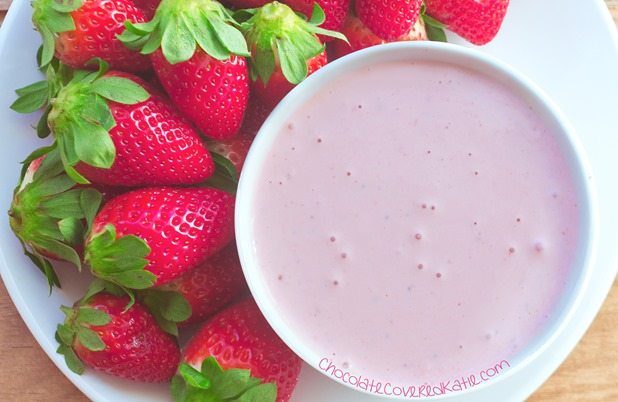 Strawberry Cheesecake Dip
1 cup strawberries, stems removed
1/2 cup cream cheese spread, such as Tofutti
1/16 tsp uncut stevia OR 2 tbsp powdered sugar or maple syrup
if using stevia or powdered sugar, also add 2 tbsp milk of choice
1 tsp pure vanilla extract
Using a blender or hand blender, process all ingredients until completely smooth. This strawberry cream cheese dip also gets thicker as it sits and can be made a day in advance if desired. Store leftovers in the refrigerator for up to 3 days.
View Strawberry Dip Nutrition Facts
RECIPE OF THE DAY: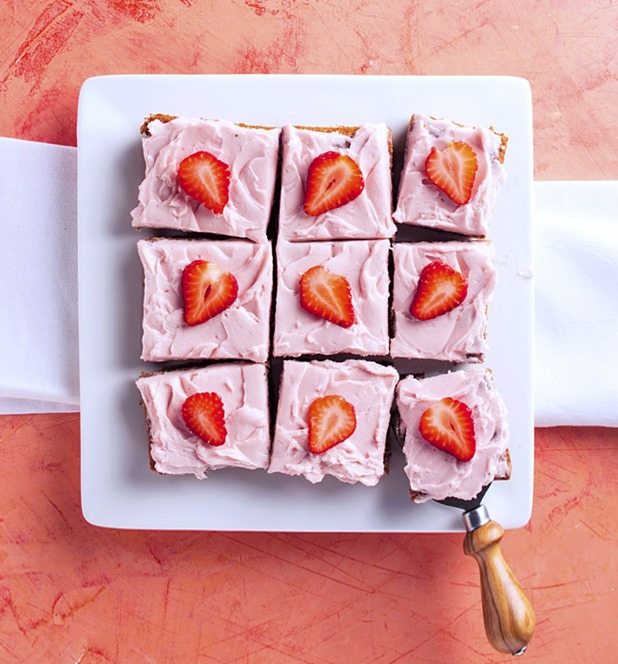 Pink Princess Strawberry Frosted Cake – page 145 of the Chocolate-Covered Katie Cookbook
LINK OF THE DAY: