I love Halloween.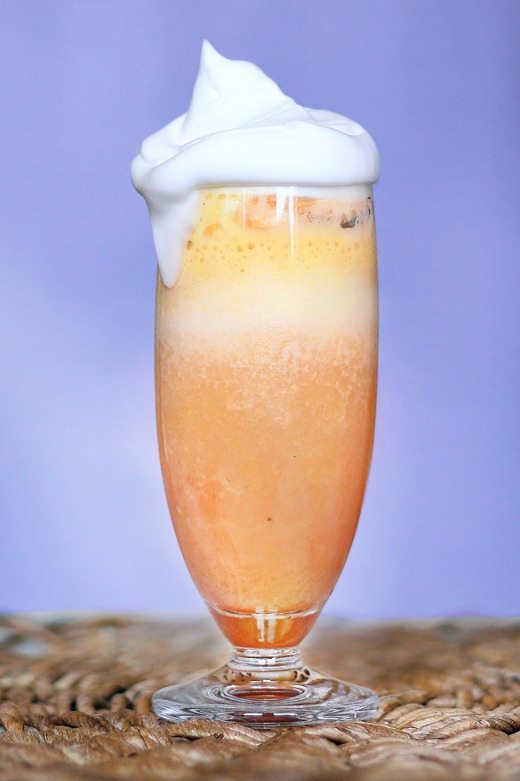 Haunted Houses, carving pumpkins, Creepy Carrot Cakes…
I have freakishly-strong nails that grow like weeds, so one year I painted them to look like candy corns. They looked so awesome! (Of course, just one day after all my hard work, my pinkie nail decided to break. Eh, what can ya do?) This year, I opted for an easier decoration: a candy-corn milkshake. The recipe is just your average banana milkshake. But it looks super-fun and festive: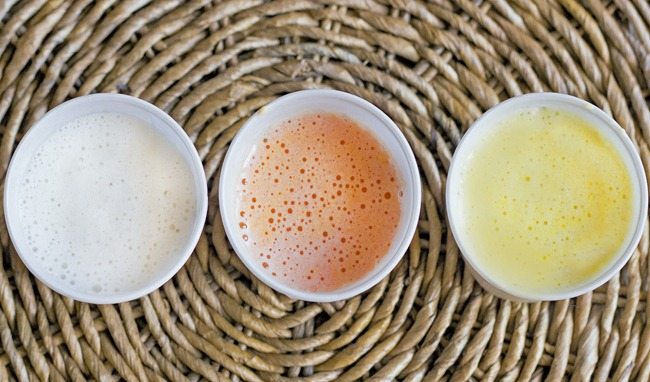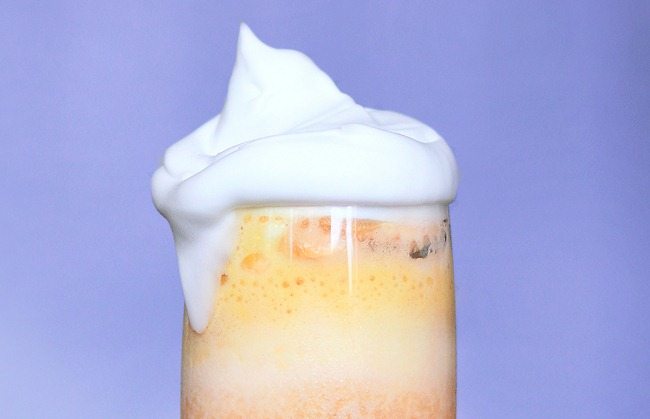 The Candy Corn Milkshake
3/4 cup milk of choice
1 extremely ripe, frozen banana
1/2 tsp pure vanilla extract
a few drops red and yellow food coloring OR a pinch turmeric for the yellow
optional: If going the all-natural route, make up a second smoothie: 3/4 cup milk, 1/2 cup canned pumpkin, and sweetener to taste. Use this for the orange portion.
Blend all ingredients except food coloring. Divide equally among three glasses (or two glasses if you want to just use whipped topping as your white layer). Put a few drops yellow food coloring in one glass, and red and yellow in the other (to make orange). Then pour the glasses into one large glass and drink up!
Feel free to top your shake with: Healthy Cool Whip.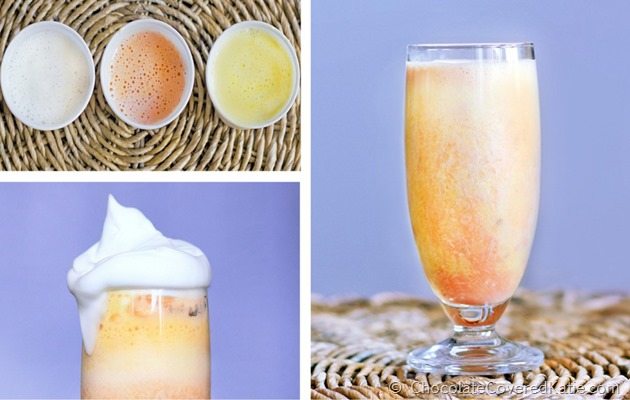 Show off your candy-corn milk mustache!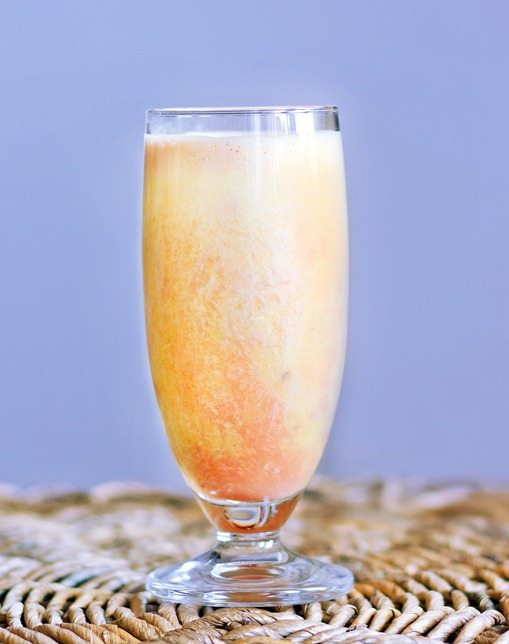 Question of the Day: Do you get into Halloween?
I always go all out for Halloween, as proven by these Halloween Cupcakes.