Carbo Loading:
(verb) To consume large amounts of carbohydrates through food intake.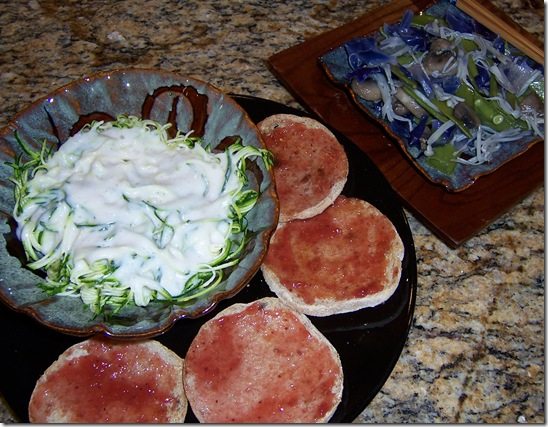 Above: spiralized zucchini noodles with my homemade Alfredo sauce, veggies similar to the ones from Thanksgiving, and two toasted whole-wheat English Muffins with jam. Two muffins are better than one ;).
.
Speaking of carbs… I'm finally getting around to posting the recipe for that oat milk! Here she be:
CCK's Oat Milk
Ingredients:
3 and 1/2 cups super-hot water
1 cup rolled oats
Optional: vanilla extract, sweetener, salt
In a lidded container, combine all ingredients, cover, and refrigerate. After a few hours (or a day), blend until smooth.  (Edit: a reader left the suggestion of grinding the oats in a coffee grinder first if you want a smoother consistency.)
.