New York City?!
(Quote from a popular Pace Picante Salsa commercial)
Chocolate Banana Butter is made in Texas: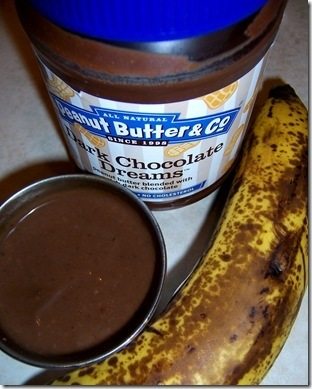 However, the creation is partly thanks to a certain company in New York City.
Earlier this summer, we were ambling about in Greenwich Village when suddenly the PB&Co restaurant announces its presence on our radar screen.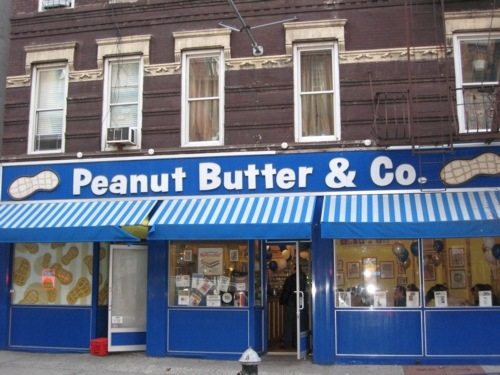 Of course we had to go in. Behold, the wall of peanut butter and jelly!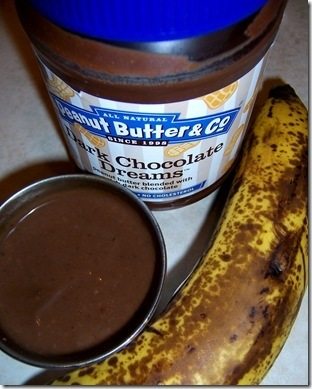 The jars were a bit expensive. I can find the PB&Co nut butters at my local grocery store for a much better price.  But I didn't want to be rude… and they were kind enough to let me snap a few photos, so I bought a jar of Dark Chocolate Dreams.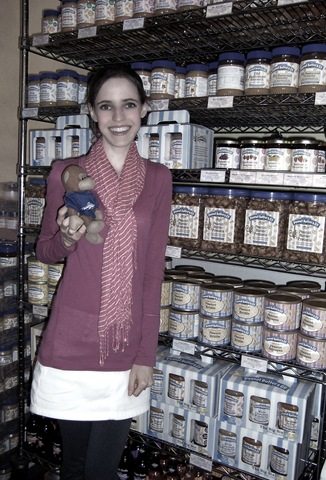 I also found a new primate friend. But he stayed in the store after we left.  Lucky guy, to be surrounded by peanut butter all day…
Later, we made our way over to Washington Square Park, a bustling-yet-peaceful site. (I especially love watching the dogs run around in the two dog parks.) On this day, we claimed a sunny park bench and basked in the NYC atmosphere. Time for a snack: the purchased DCD peanut butter paired perfectly with some organic raspberries, fresh from Lifethyme Natural Food Store.