If these chocolate Tinder brownies had a tagline, it would be: Here today, gone tomorrow.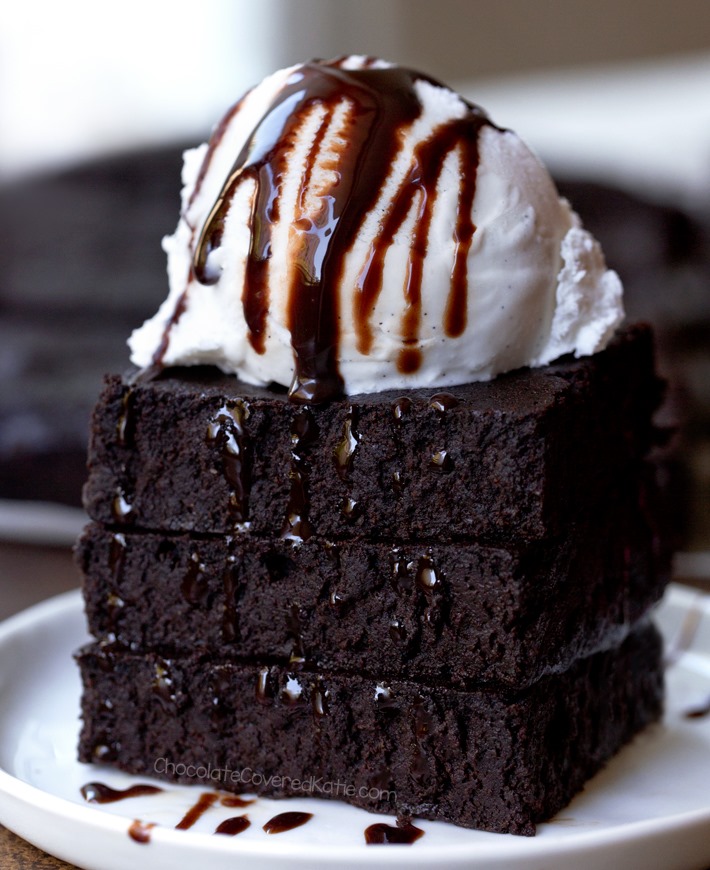 These brownies are perfect.
They are everything you could ever want in a brownie.
Tall, dark, and deliciously rich…
(Yes, I'm still describing the brownies.)
You will wonder how a brownie could possibly be so perfect.
You will wonder if it's all a dream.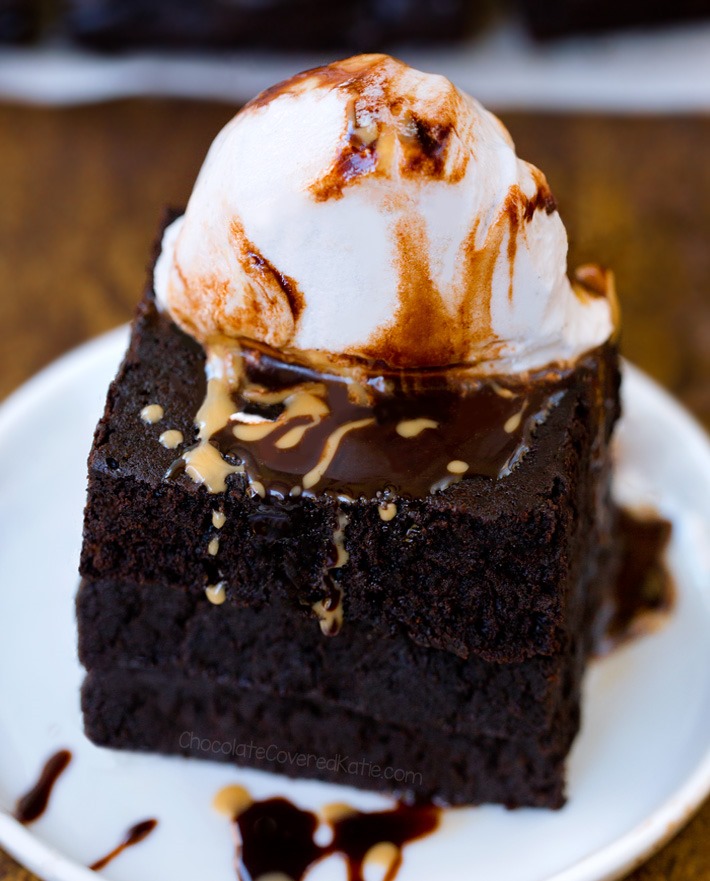 You'll want to swipe left on all other brownie recipes.
This is it.
True love.
You can't imagine even thinking of any other brownie, ever again.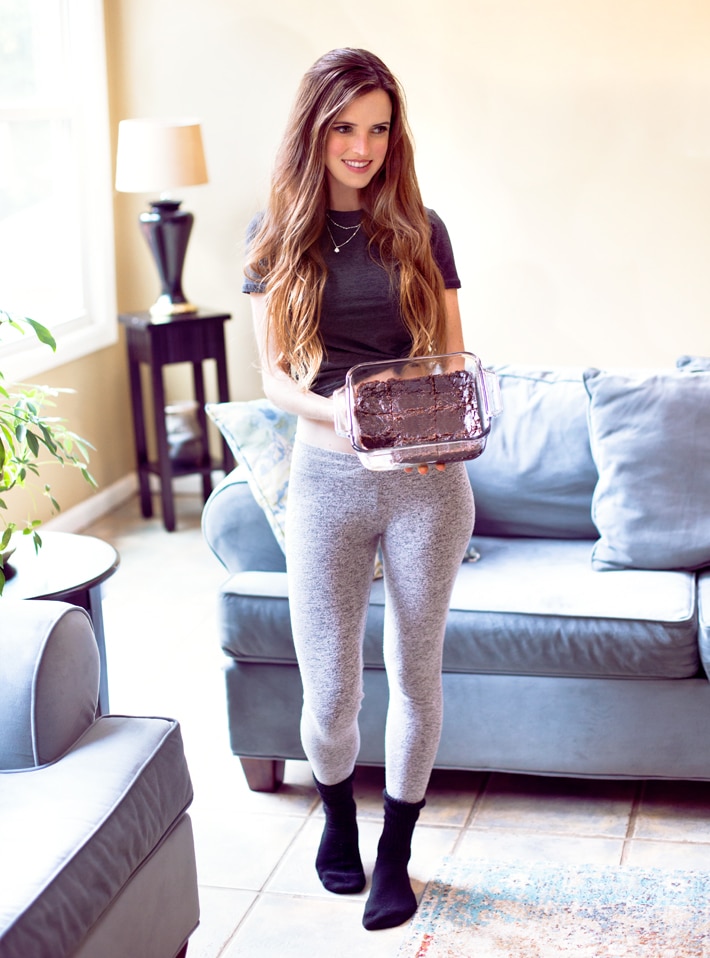 Then, suddenly the brownies completely disappear.
You are left staring at an empty plate and wondering what could have possibly happened.
Was it something you said?
You ask all of your friends, but they don't know the answer.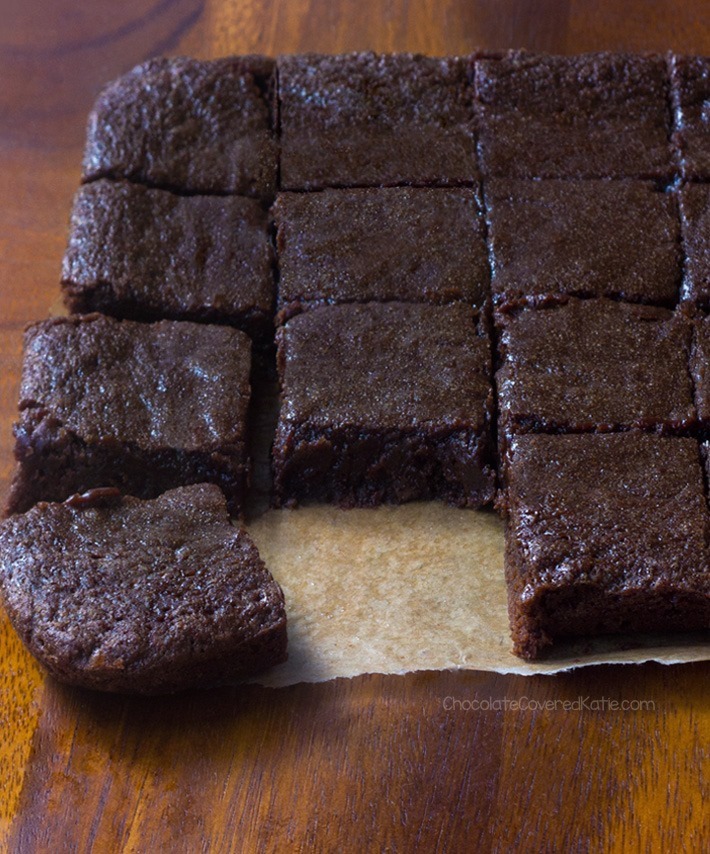 Thankfully, you need not be upset for long.
Just head right back into the kitchen to swipe right on another batch of brownies.
The brownies were adapted from my favorite vegan brownie recipe and turned out even thicker and fudgier than the originals!
I also made them with water instead of milk of choice this time, to more closely mimic both the taste and texture of traditional brownies. If desired, you can top them with Coconut Ice Cream, or Keto Ice Cream, or even Almond Milk Ice Cream.
While I can think of quite a few puns for this post, unfortunately none of them are appropriate for my blog. In the interest of keeping things PG, I will simply say that you can add either nuts or frosting if you wish, but the brownies are still delicious without.
Every now and then, someone actually finds true love on Tinder. This is one of those times!

Tinder Brownies
These chocolate Tinder brownies are everything you could ever want in a brownie recipe.
Ingredients
1 2/3

cup

water

1 1/2

tbsp

pure vanilla extract

3/4

cup

oil

1 1/2

cup

spelt or white flour

(for gluten free, try these Black Bean Brownies)

1

cup

unsweetened cocoa powder

1/3

cup

Dutch cocoa powder

1/2

tsp

salt

3/4

tsp

baking powder

3/4

cup

brown sugar or coconut sugar

2/3

cup

unrefined or regular sugar

2

tbsp

cornstarch or ground flax

1

cup

mini chocolate chips,

optional

handful chopped walnuts,

optional
Instructions
Preheat your oven to 330 F. Line a 9×13 pan with parchment. Combine dry ingredients in a large bowl and stir very (very) well. Whisk in wet, and smooth into the pan. Bake on the center rack, 22 minutes. They should look underdone when you take them out. Let cool, then refrigerate at least 8 hours (preferably overnight), during which time they firm up considerably without becoming dry and will also taste much sweeter with a deeper flavor. I think these brownies have the best flavor and texture two days after they're made… if you can keep them around that long!

View Nutrition Facts
And if Tinder doesn't work out…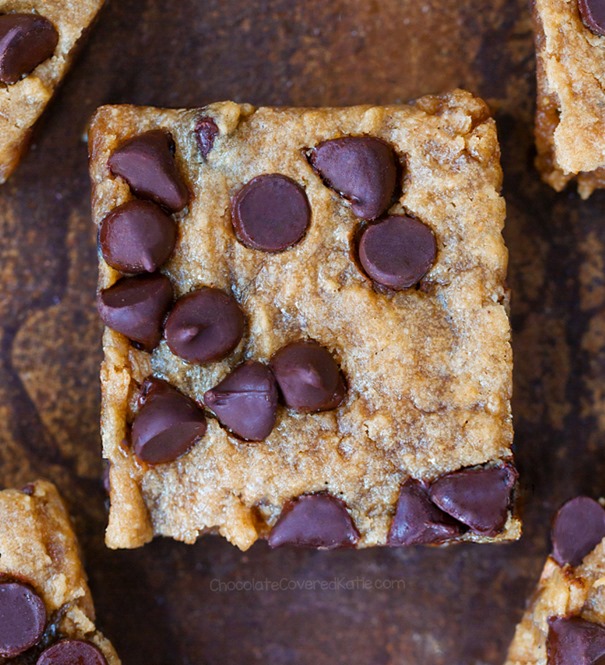 Well, you'll always have the Ryan Reynolds Blondie Bars.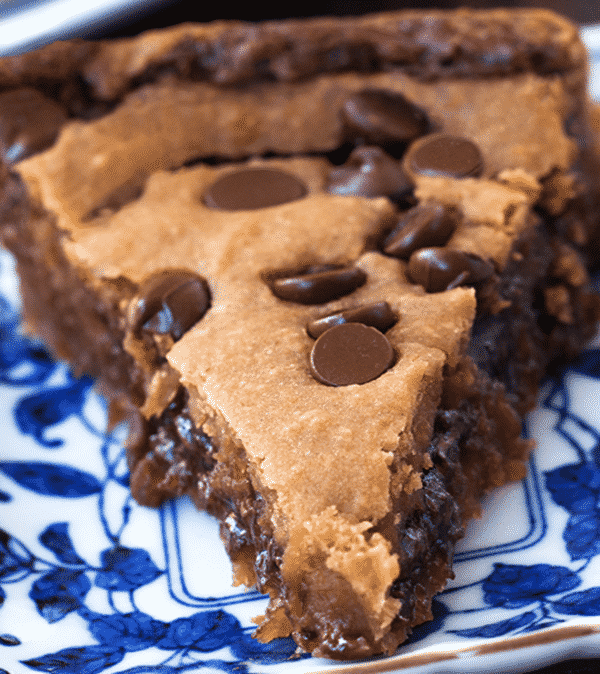 And this Makeout Chocolate Chip Cookie Pie.
It's good to have options!
Considering no one is searching for tinder brownies (because such a thing didn't even exist until just now), I know the post isn't going to get me any big SEO benefits. But honestly, I do not care in the slightest, because I had way too much fun writing it!