How to make healthy and refreshing homemade watermelon juice with just 5 minutes and a blender – NO juicer required!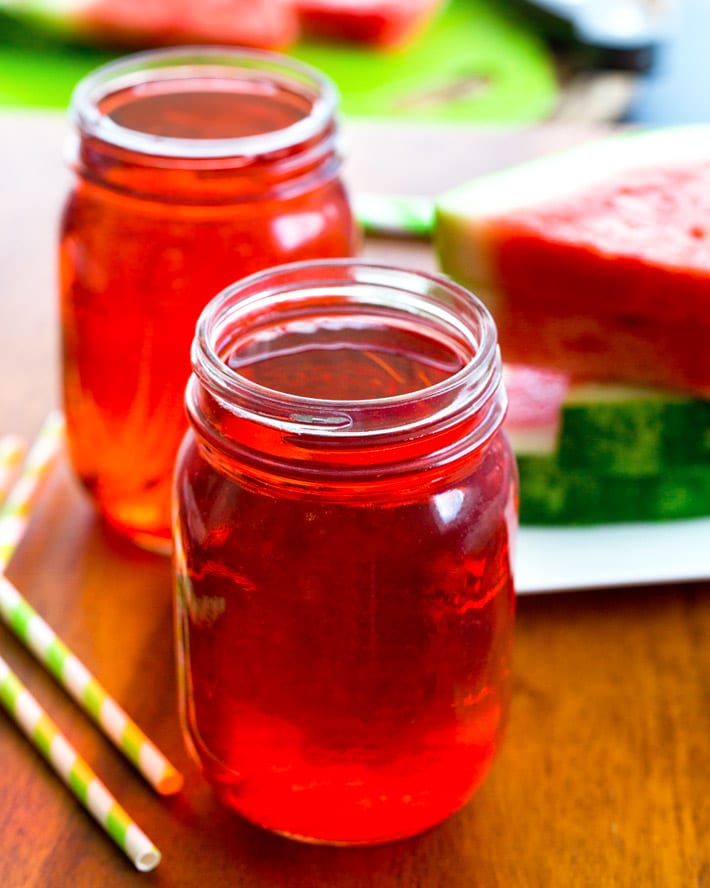 Once you see how easy it is to make your own watermelon juice at home, you will never go back to buying it at the store.
Not only is the homemade version just as delicious, it's also much cheaper and you get full control over how much sugar to add.
Also be sure to try this Dole Whip Recipe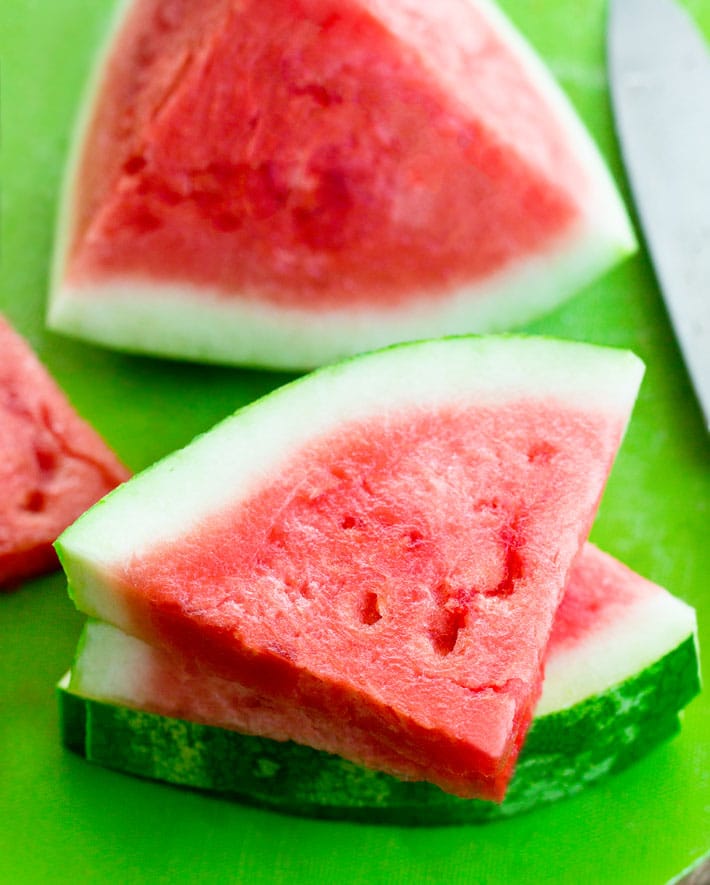 Watermelon Health Benefits
Watermelons are over 90% water, which means they are great for hydration.
The nutrition packed fruit is also high in lycopene (especially red seedless watermelons) and contains vitamins such as vitamin C, A, B6, potassium, and magnesium.
Because of its high water content, as well as the amino acid citrulline, many people believe that watermelon may also be useful in weight loss diets or to boost exercise performance.
Trending right now: Banana Ice Cream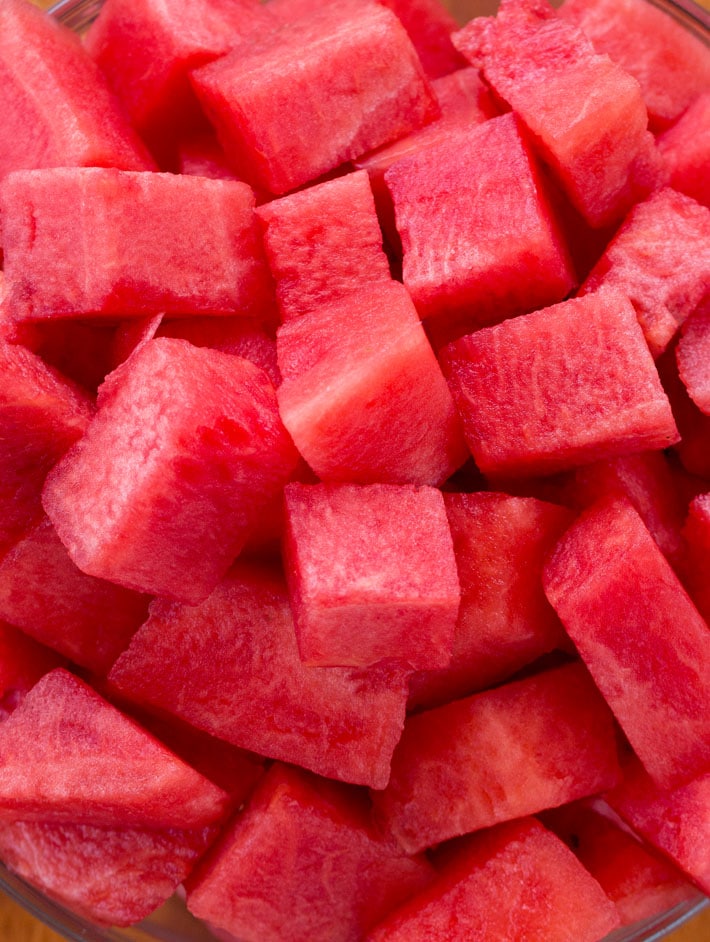 Watermelon drink ingredients
The ingredients are simple – all you need is fresh watermelon, an optional pinch of salt and sweetener to taste, and your liquid of choice.
Try it with lime juice or coconut water, or you can use almond milk or coconut milk for a thicker and creamier watermelon smoothie version.
Garnish as desired, with sliced strawberries, oranges, or lemon, or with a few mint leaves in each glass.
If you wish, the watermelon juice can be topped with Coconut Whipped Cream.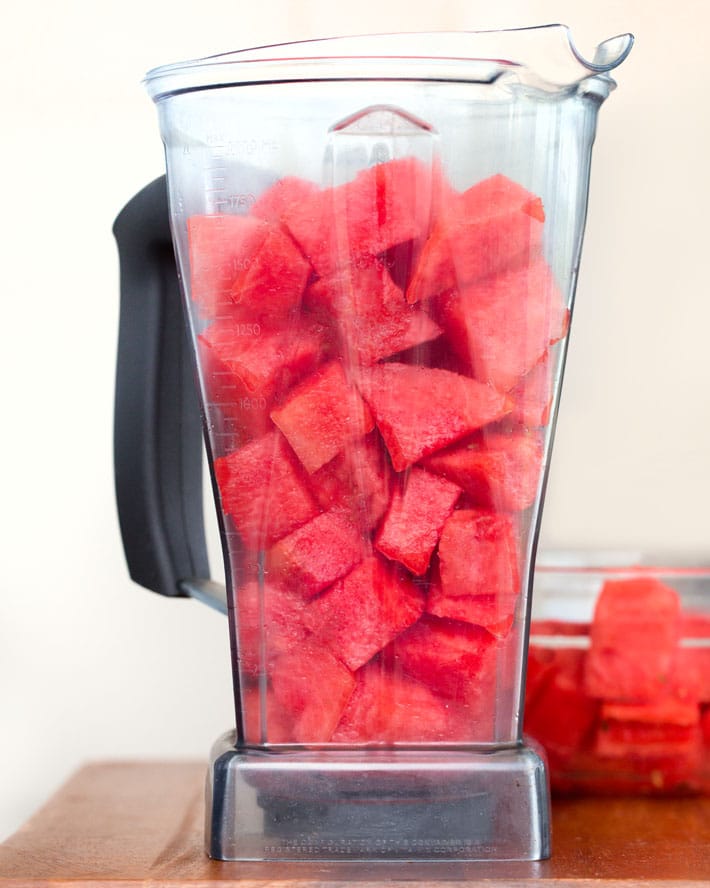 How to make watermelon juice without a juicer
The first thing you need to know is how to cut a watermelon:
Start by cutting the fruit in half widthwise with a sharp knife. Turn each side face-down on a cutting board, and cut into 1/2-inch slices.
Lay the slices on the board, trim off the outer green, and chop into squares.
If not using a seedless watermelon, remove the black seeds, then add all ingredients to a blender. Pulverize until smooth, adding more liquid if desired.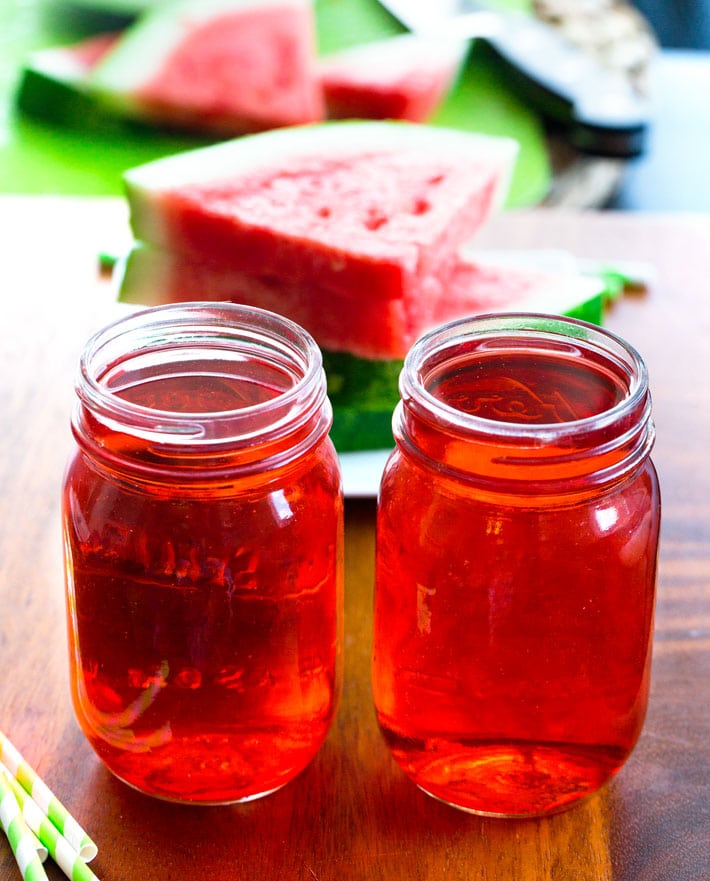 The watermelon drink makes a great healthy breakfast if served with Tofu Scramble or Chia Pudding. It's also a great snack alongside these Protein Bars.
Watermelon Juice
How to make fresh watermelon juice at home with just 5 minutes and a blender.
Ingredients
4

cups chopped watermelon

1/3

cup

lime juice or coconut water, or milk of choice

optional sweetener of choice as desired

optional pinch salt
Instructions
If not using a seedless watermelon, remove the black seeds. Add everything to a blender or juicer, and pulverize until smooth or juice according to your machine's directions. Add more liquid of choice if desired. Serve cold.

View Nutrition Facts
More Healthy Drink Recipes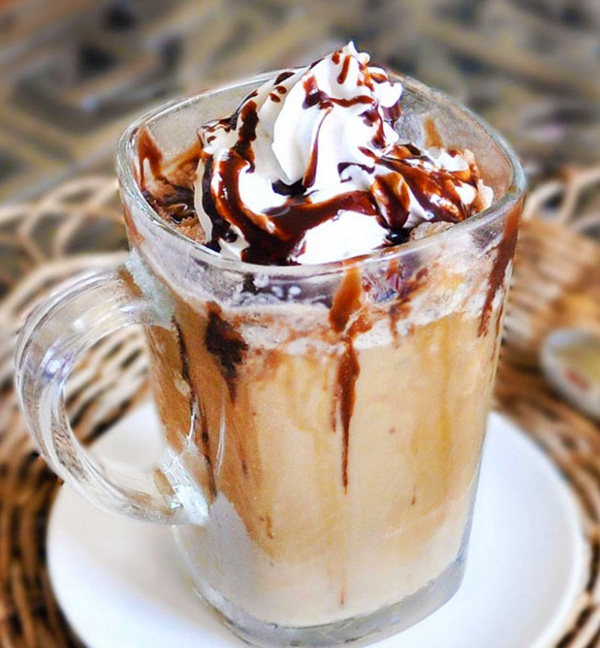 (Or this Whipped Coffee Recipe)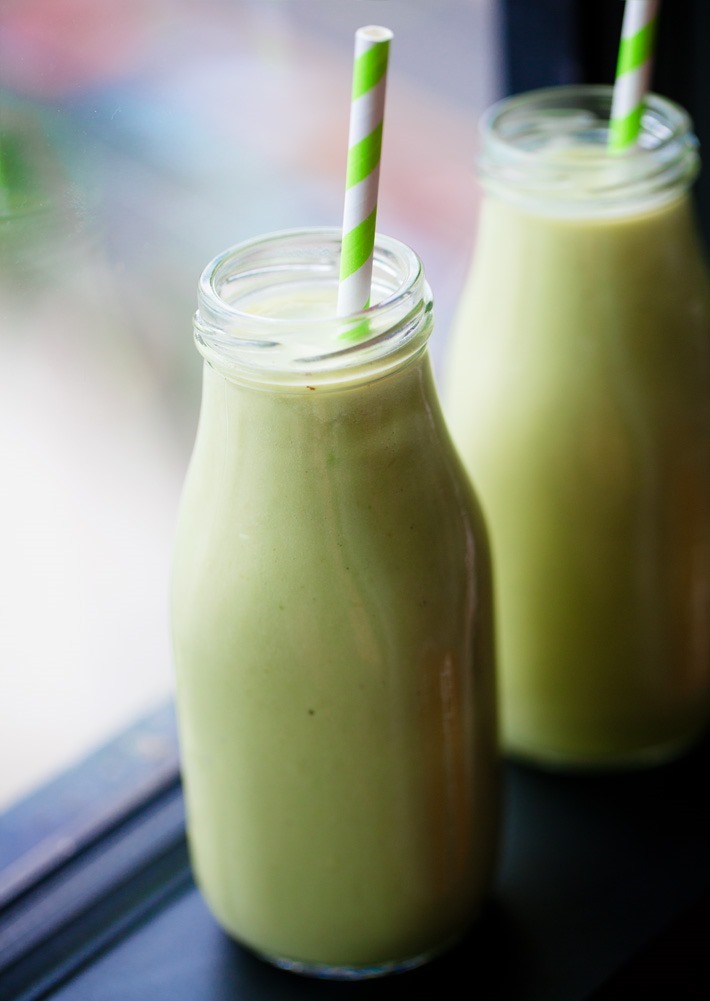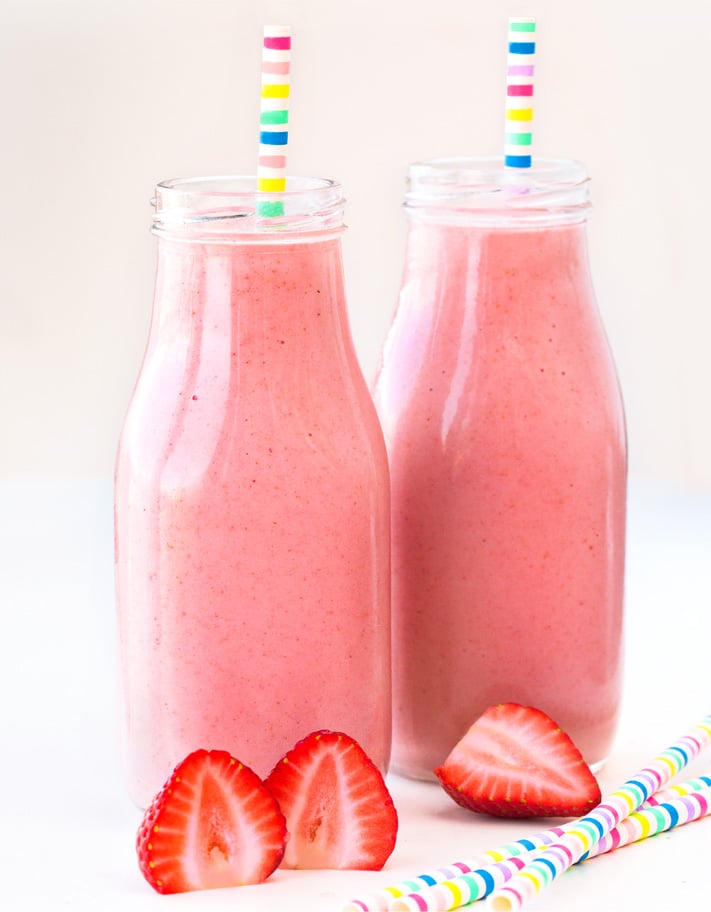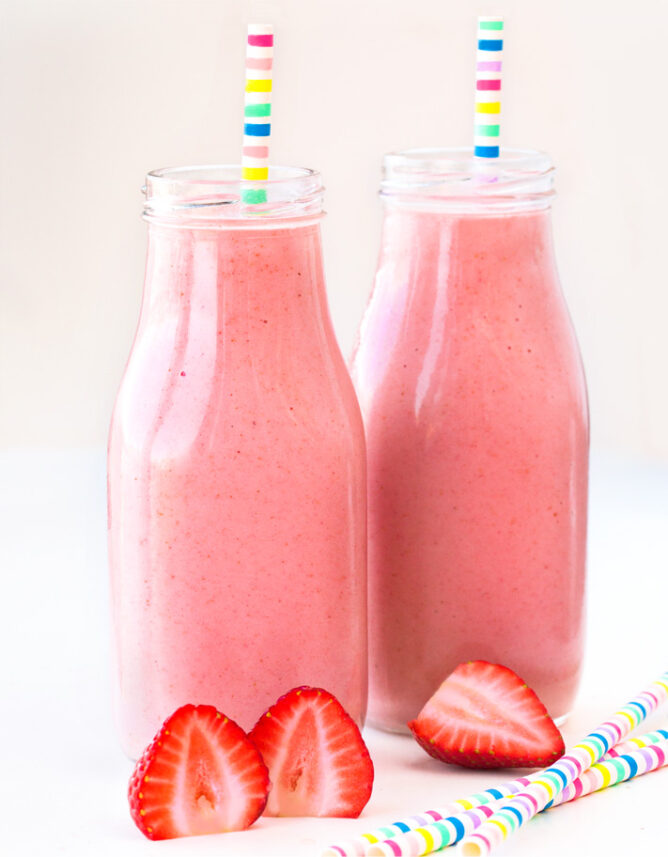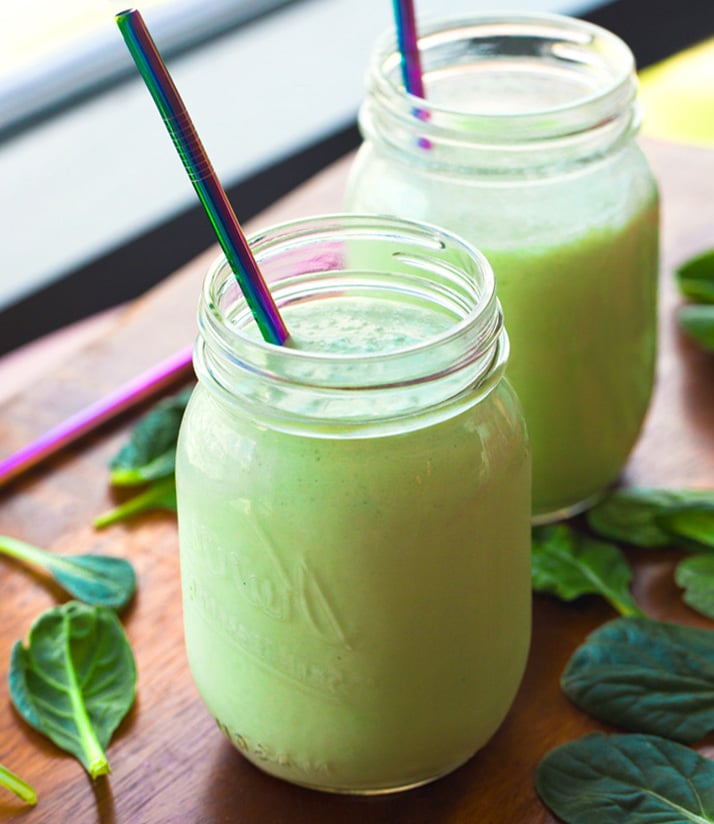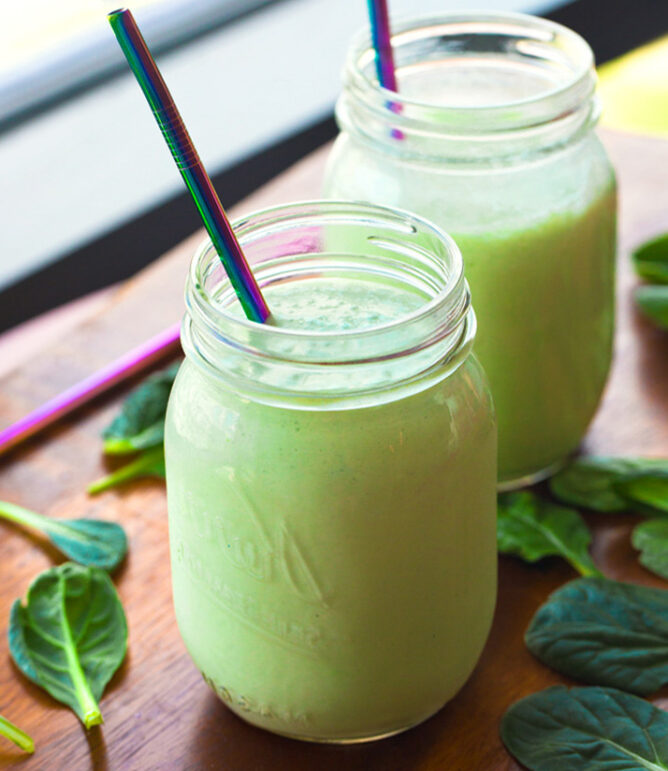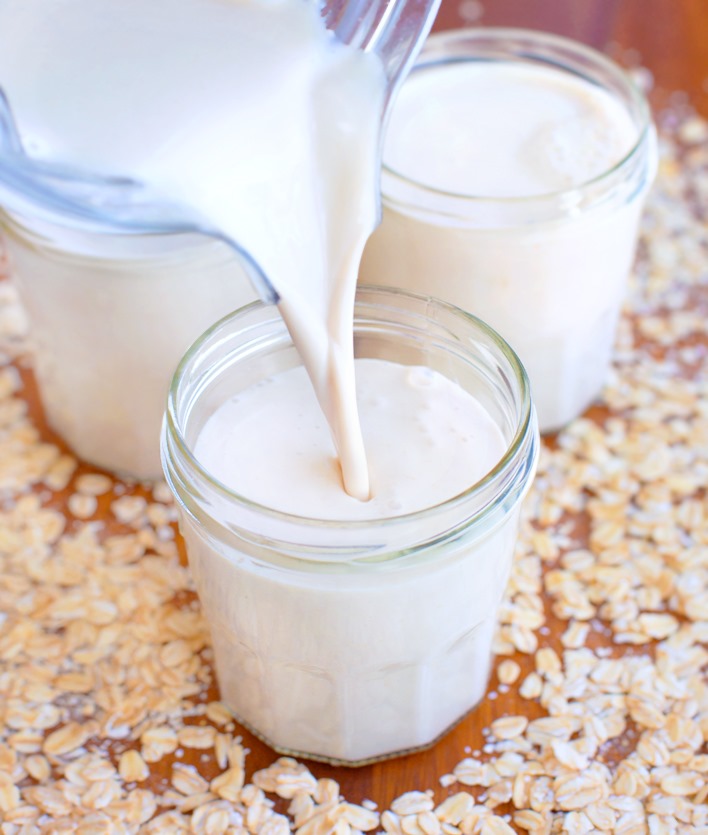 Oat Milk – Here's everything you need to know