This is the ultimate healthy green smoothie recipe guide for beginners – with five delicious flavor options, and NO banana required.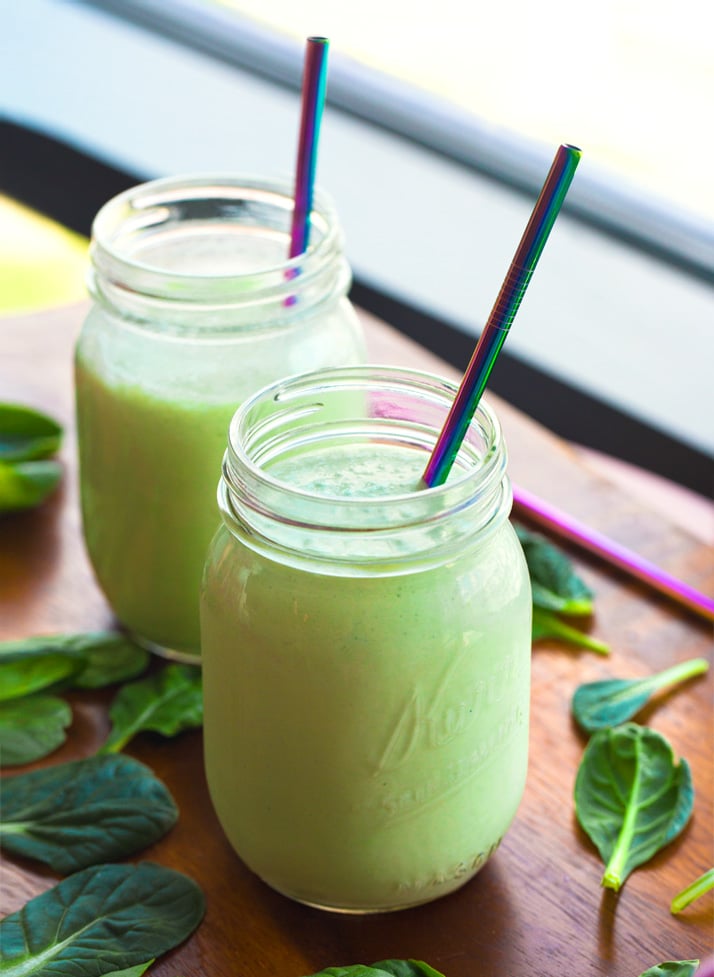 Super Healthy Green Smoothies
3 Ingredients
High Fiber
Low Calorie
Vegan
Gluten Free
Sugar Free
Wholesome Recipe
The simple homemade smoothie is packed with vitamins and nutrition.
As breakfast or a healthy snack, it's a fantastic and easy way to up your daily fruit and vegetable intake. And the entire recipe takes just a few minutes to prepare.
Also try this Peanut Butter Banana Smoothie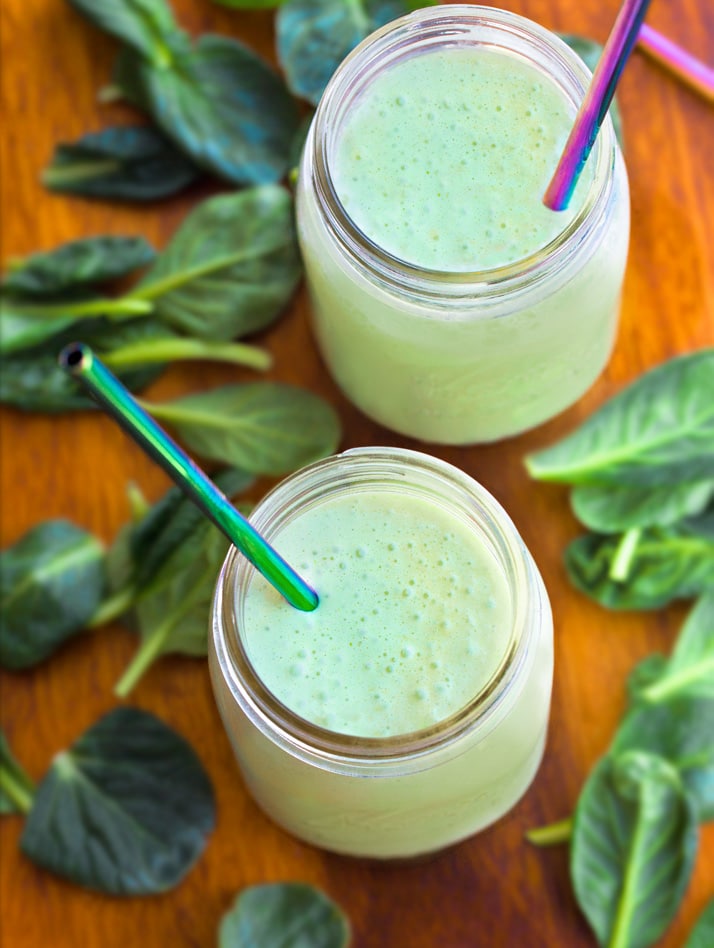 Green Smoothie Recipes
Chocolate Smoothie: Use banana as your fruit of choice and add 1 tbsp cocoa powder or chocolate protein powder to the base recipe below.
Green Piña Colada: Use a neutral green, pineapple for the fruit, regular or lite coconut milk for the liquid, and sweeten as needed.
Banana Bread Smoothie: Use banana, and add 1/4 tsp pure vanilla extract and cinnamon. Top with crushed walnuts and Coconut Whipped Cream.
Peanut Butter Cup: Use cherries or banana as the base. Blend in 2 tbsp peanut butter or powdered peanut butter and optional 1 tbsp cocoa powder.
High Protein Green Smoothie: Blend in 1-2 tbsp of your favorite protein powder and an optional handful of chia seeds.
Coffee Smoothies: For an energizing caffeinated version, just blend a handful of mild greens into this Frappuccino Recipe.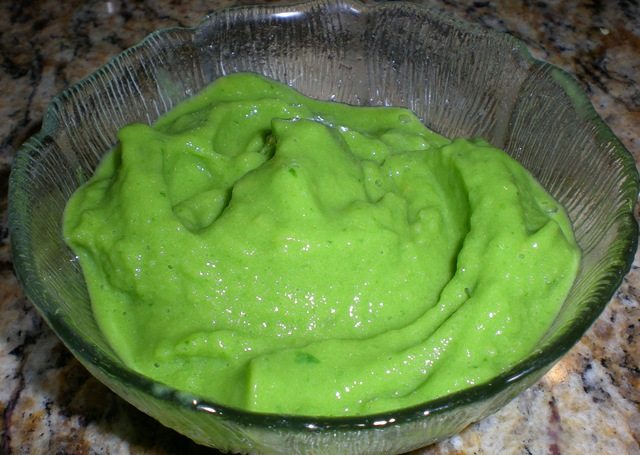 Green Smoothie Bowls: Pour your smoothie into a bowl instead of a glass, have fun with garnishes, and eat with a spoon. No straw needed!
With so many flavor options to try at home, why not turn your kitchen into your own personal smoothie factory?
Cheaper than Jamba Juice or Smoothie King (where prices can run as high as seven or eight dollars for a single smoothie), making your own not only saves money, you also get full control over what ingredients to include.
Leftover Spinach? Use it up in this Coconut Curry Recipe or – if you're feeling adventurous – in this Mint Chocolate Chip Nice Cream.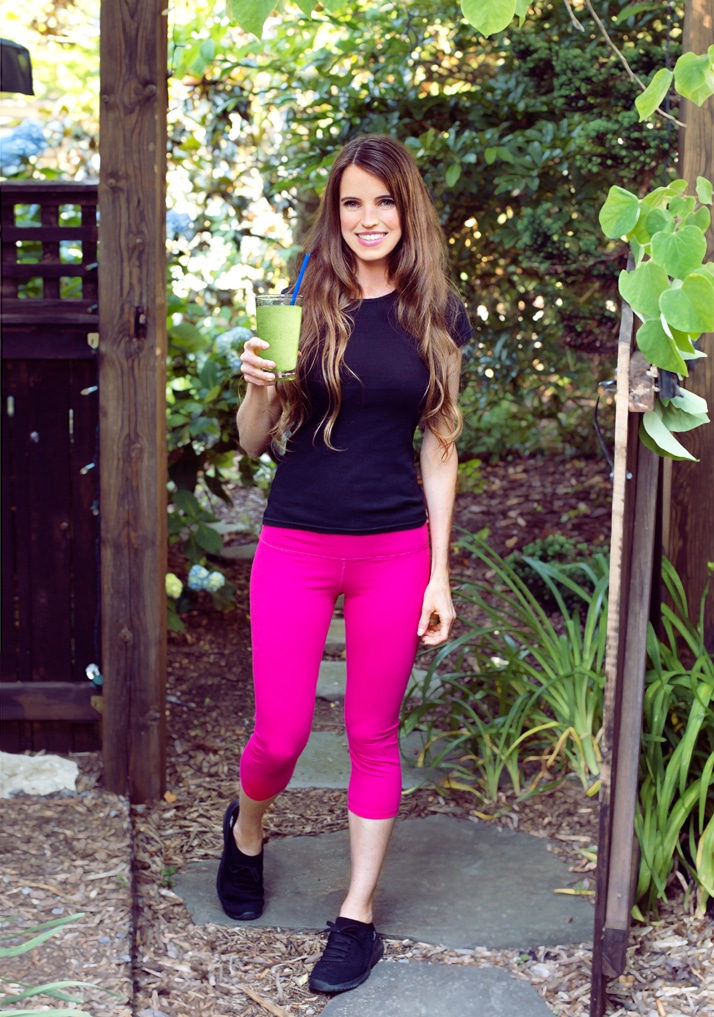 Green Smoothie Ingredients
The base recipe calls for 1 cup liquid, frozen fruit, and green leafy vegetables.
Choose a fruit that is naturally very sweet – good options include banana, pineapple, mango, or cherries. For a green smoothie without fruit, try frozen chopped roasted sweet potato.
(Here's the best way how to cook sweet potatoes.)
You can also turn it into a superfood protein shake by adding a scoop of your favorite protein powder or two tablespoons of peanut butter or almond butter.
Adding cocoa powder will mask the green color, making it a good option for picky kids, teenagers, or adults.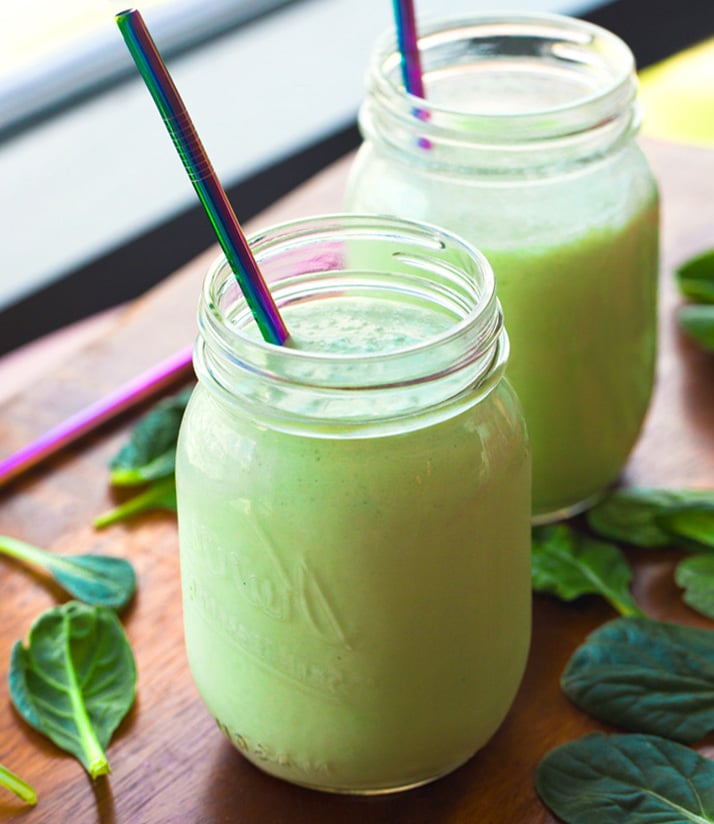 What Greens To Use?
You have many options here, so feel free to change it up each time or use a mix of whatever fresh or frozen greens you have on hand.
Romaine, butter lettuce, mache, or spinach will yield the most neutral flavor profile, making them great for those who want to avoid a bitter taste.
Or for a stronger and spicier flavor, try kale, arugula, mustard greens, collard greens, bok choy, beet greens, or swiss chard.
Add flavor with celery, parsley, mint, cilantro, lime, or a handful of basil; and you can even include some raw zucchini, green pepper, green grapes, cucumber, avocado, or steamed broccoli.
What Milk Is Best?
Use whatever milk you normally use for smoothies, including dairy free plant-based options such as almond milk, ricemilk, oat milk, soy milk, or canned coconut milk.
Don't want to use milk at all? The smoothie can also be made with orange juice, apple juice, pineapple juice, yogurt (for a thicker smoothie), or coconut water.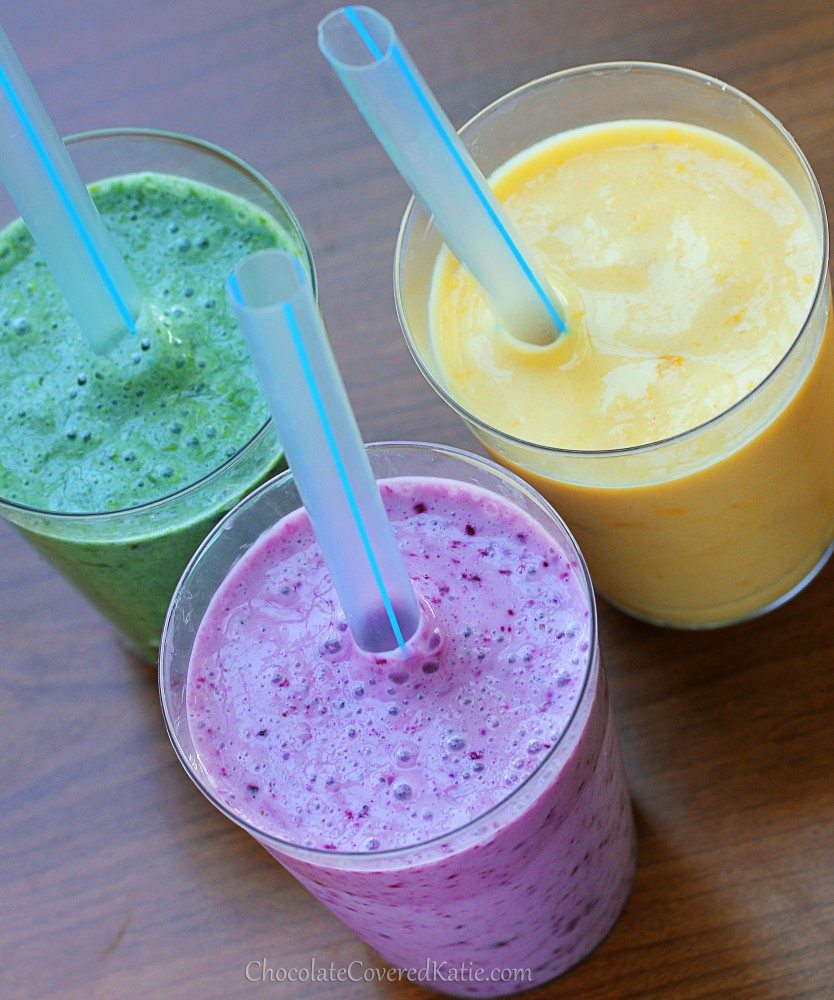 Smoothie Add-In Ideas
The best part about this recipe is how easy it is to customize:
Change up the flavor by adding a dash of vanilla or a pinch of turmeric, spirulina, ginger, instant coffee, or pure peppermint extract like in this Healthy Shamrock Shake.
Sweeten with dates, unrefined sugar, stevia, or pure maple syrup if desired.
And finish off your smoothie by topping it with hemp hearts, rolled oats or granola, fresh blueberries or sliced strawberries or banana, ground flax or shredded coconut, or a handful of mini chocolate chips!
Can It Be A Meal Replacement?
If making a smoothie as a meal replacement, be sure to include some form of protein for staying power and enough calories to adequately fuel your personal nutrition needs and activity level.
The smoothie makes a great breakfast served alongside a batch of Oatmeal Muffins or Pineapple Muffins.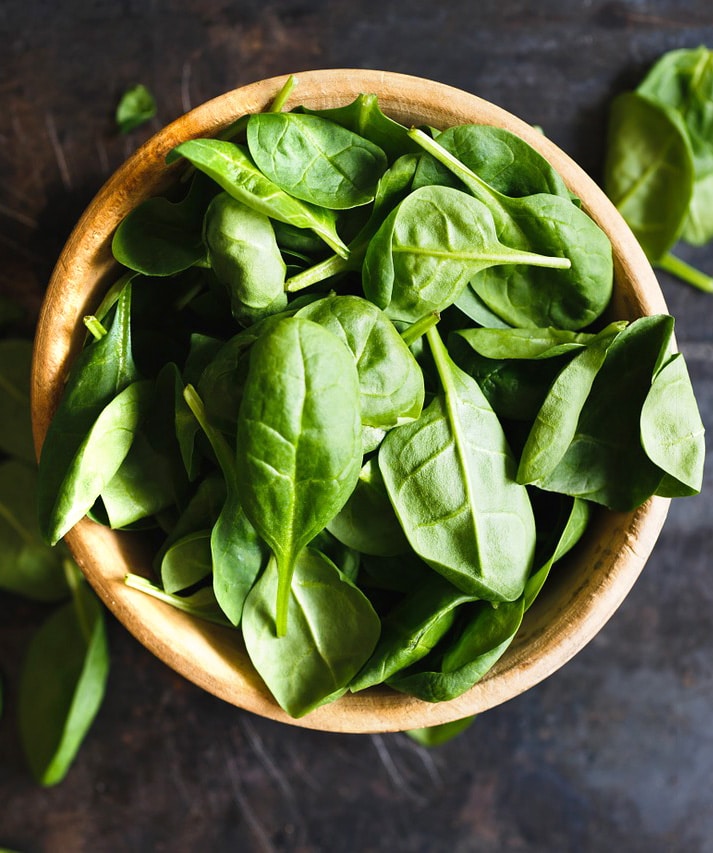 What Are The Health Benefits?
High in fiber, potassium, iron, vitamin A, vitamin C, vitamin E, vitamin K, folate, and calcium, and low in fat and calories, green leafy vegetables are an important component of a healthy diet.
Drinking a green smoothie every day is an easy way to increase hydration and meet the daily recommendation for fruits and vegetables, which can often be a challenge for those with an on-the-go lifestyle.
The smoothies can help to lower cholesterol, improve digestion, aid in weight loss, provide energy, and the antioxidants protect your body against free radicals, no juice cleanses or detoxes required.
Above – watch the video of how to make a green smoothie

Green Smoothie Recipe
How to make healthy green smoothies the easy way, for a vitamin-packed breakfast or snack.
Ingredients
1

cup

raw leafy greens, or 1/3 cup frozen

1

cup

frozen chopped pineapple, banana, mango, or cherries

1

cup

juice or milk of choice,

such as coconut or almond milk

sweetener of choice, as desired
Instructions
Use frozen fruit, or freeze fruit beforehand, so there's no need to add ice (which would dilute the flavor of the smoothie). To make the recipe, simply combine all ingredients in a blender until completely smooth. Serve in a glass or bowl, add toppings as desired, and enjoy!

View Nutrition Facts
More Healthy Breakfast Recipes