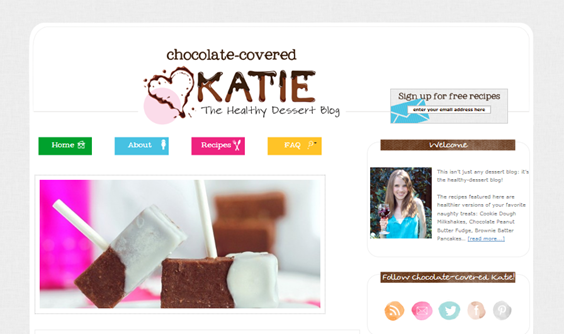 What do you think of the new website?
(If you're reading this post through email, click here to see the new site.)
Going into the process, I knew I wanted something bright and cheery – but also whimsical yet modern, and youthful yet grown-up. (Contradictions galore.) It's taken many months of hard work to get here, and I am so excited with how the design finally turned out! Perhaps one of my favorite parts of the new design is how organized it is: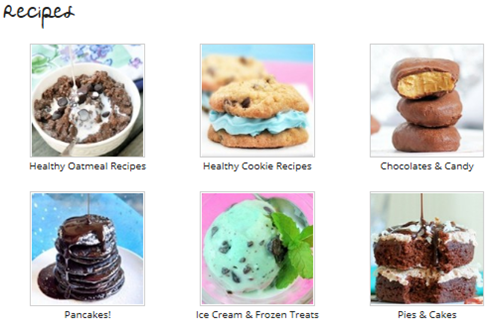 For example, the new recipe page is incredible!
A picture of every recipe! Plus there's a fancy slideshow on the homepage, and the sidebars are much less jumbled now. If you think I managed these feats by myself… you are giving me way too much credit. Allow me to introduce…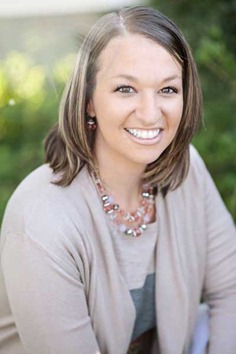 Julie Farber from Deluxe Designs.
Julie is amazing; I wish I knew half of what she knows about web design. Julie can design your entire site for you if you don't want to worry about a thing. In my case, however, I preferred to be very involved, and she was ok with that, too! I drew up elaborate screen shots in Photoshop of exactly what I wanted—right down to the color scheme and layout—and Julie took it all from screen shot to real-time website without crashing anything, which I would certainly have done if I'd attempted it without help. She was patient and non-judgmental, while still offering sage web designer advice. (You can thank her for the fact that there are no giant polka dots on the top of the page: one of my not-so-bright ideas she talked me out of!)
And those beautifully-organized new photo pages I mentioned earlier? All Julie's work. I can't tell you how many things I asked for, while being almost positive she'd come back and tell me such things weren't possible. Yet every time, she instead responded—quite quickly—she'd made the changes. In short, if you need design work for your food blog (or photography blog, company website, etc.), Julie is your girl! EDIT: Julie will give a 15%-off discount to anyone who mentions CCK in his/her inquiry.
Still to come:
1. The heart logo: The header that you see now is an interim thing, so don't worry if you're not big on the heart; it's not staying! I am not big on it either. I'm a perfectionist and haven't been able to come up with the perfect logo yet, so I quickly designed this shutterstock-esque heart logo to stand in. The rest of the new design was ready, and I just didn't want to wait any longer!
2. We'll probably be making more minor adjustments in the next few days, so give the site a little time to adjust. And Julie is working on perfecting the mobile version of the website as well.