What is even better than cute dishware?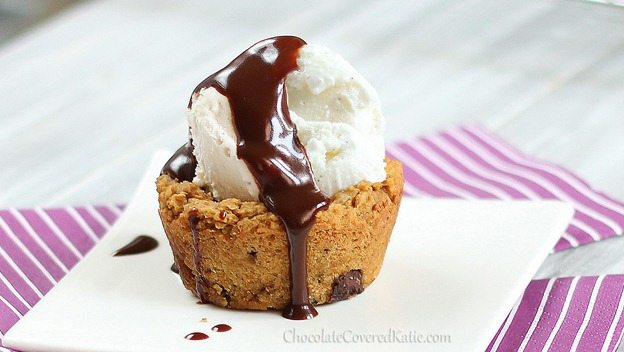 Cute dishware you can eat!
Say hello to a brand new line of chocolate-chip cookie dough dishware, hot from the oven and coming soon to Pier One stores everywhere! And then quickly say goodbye. They won't last long.
Above, topped with my homemade "Rated R" Ice Cream.
The best part is when you finish all of the ice cream and realize there is still a big, fat, soft, gooey chocolate-chip cookie waiting to be devoured!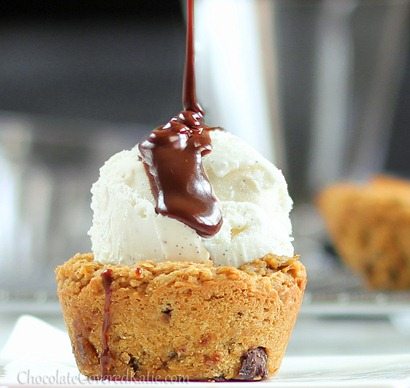 Like any self-respecting cookie lover, I fell in love with the concept of chocolate chip cookie cups the second I first saw it on Pinterest. The idea was to take any cookie dough and bake it on the bottoms of muffin tins, like so: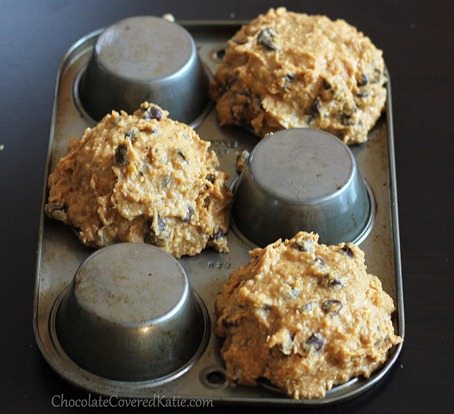 Unfortunately for me, with the particular cookie dough  I used, this was a massive fail.
My chocolate-chip cookie bowls—based on this eggless cookie dough recipe—stuck to the greased tins, spread over the sides, and crumbled completely when I tried to remove them. But I wasn't giving up…What does an independent girl in her mid-twenties do when disaster strikes in the kitchen?
She calls her mother, of course!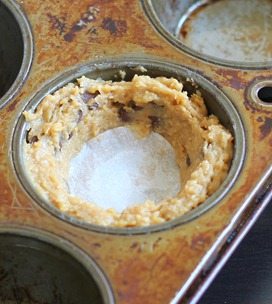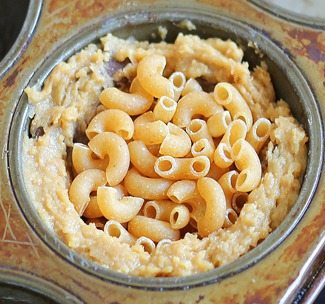 Mothers always know best: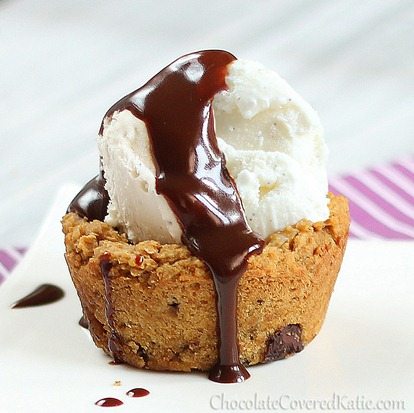 Chocolate Chip Cookie Bowls
(makes 17-19)
2 cans white beans or garbanzos (drained and rinsed) (500g total, once drained)
1 cup quick oats (85g)
1/4 cup unsweetened applesauce (60g)
3 tbsp oil (canola, veg, or coconut) (30g)
2 tsp pure vanilla extract (8g)
1/2 tsp baking soda
2 tsp baking powder
1/2 tsp salt
1 and 1/2 cups brown sugar (For a sugar-free version, use this recipe.) (315g)
1 cup chocolate chips (160g)
macaroni, beans, or rice to fill bowls (this won't be eaten)
Preheat oven to 350 F and grease muffin tins. Blend all ingredients (except the chips) very well in a high-quality food processor (not a blender). Mix in chips, scoop into the individual muffin tins, and use a spoon or knife to make a well in the middle and spread up the sides like a bowl. (See above photos.) Pour uncooked noodles or beans or rice into each well, then bake 18-19 minutes. Set aside and do not attempt to go around the sides with a knife and then remove from the tins for at least 10 minutes, as the cookie bowls continue to cook and firm up as they cool.
(Some readers have had success with a blender, but I did not. Try that at your own risk, and know the results will be better in a high-quality food processor such as a Cuisinart. Alternatively, you can probably use any cookie-dough recipe with this "macaroni" idea. Just adjust baking time accordingly.)
View Cookie Dough Bowls Nutrition Facts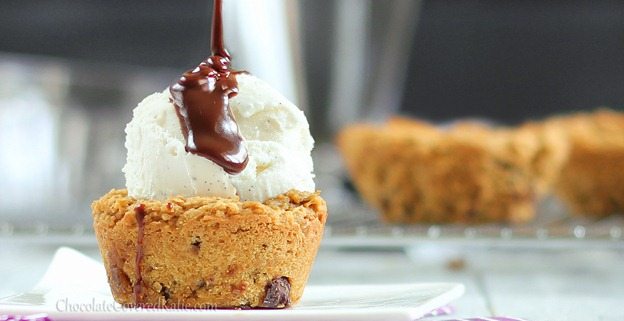 Do you ever ask your mom for cooking advice?
When I was younger, I often relied on the cooking wisdom of my mother and both of my grandmothers. However, their wealth of knowledge in traditional baking proved less and less useful as I began experimenting more with alternative ingredients and cooking methods. Now, instead of them teaching me, I teach them. Thanks to me, my grandmother can now make a mean peanut butter cookie—with no eggs or butter whatsoever!