Thank you all for sharing such great insight in the comment section of yesterday's post.  Although many of the comments made me stop and think, I wanted to share one in particular: Christine commented: "…we don't win a prize for eating healthy."
It's so true; God (or another higher power in which you may believe) is not waiting up in Heaven to hand out medals to those of us with the fewest toxins in our bodies.  We have to step back and remember that the whole point of eating healthily is to ensure that we live a long and fulfilling life, not one where we're constantly denying ourselves the foods we crave in order to be "healthy."  What is health anyway, if not "the condition of being sound in body, mind, and spirit"?  (Thanks, Webster's.)  One can live to be 100 years old by taking proper care of one's body, but if his or her life is spent ridden with guilt and worry (i.e. ignoring the mind and spirit facets of health by concentrating too much on the body part), can he or she really be considered "living"?  This is not to say that a person should sit around consuming hot dogs and pints of ice cream all day, as that would be neglecting the body facet completely.
Stuffing oneself with junk also doesn't make for a healthy mind, as I found out the hard way.
What, then, should we do?  We should really listen to our bodies.  If you're craving a salad, by all means, have the salad.  But if your body is saying, "Please don't feed me another salad; I want a cookie," you shouldn't still go with the salad solely because it's "healthier" than the cookie. Don't forget to take care of your mental health too!
Something else that struck me:
In the original post, I wrote that, as bloggers putting something up for public view, we have a responsibility to watch what we write.  While I still feel this way, a few of you commented that bloggers shouldn't have to censor every single thing they wish to write in fear that it might offend one person.  Unless we always stick to "safe" topics like our pets or the weather, we're bound to offend someone at some point.  Therefore, it is also the responsibility of the readers to simply choose to not visit blogs they find controversial or upsetting.  I'm not going to lie about who I am in order to make someone else feel good about him or herself.
So yes, we bloggers should be careful about the content we put up on our blogs, but that doesn't mean we should lie about our opinions on an issue.  And if you, as a reader, happen to disagree with an opinion I write on my blog, you're free to do that too!  We can disagree without being hateful or malicious. Let's celebrate our differences instead of attacking them.
*Steps off her wobbly soap box* (Cue collective sigh of relief)
I'll throw in a picture of Henry for good measure.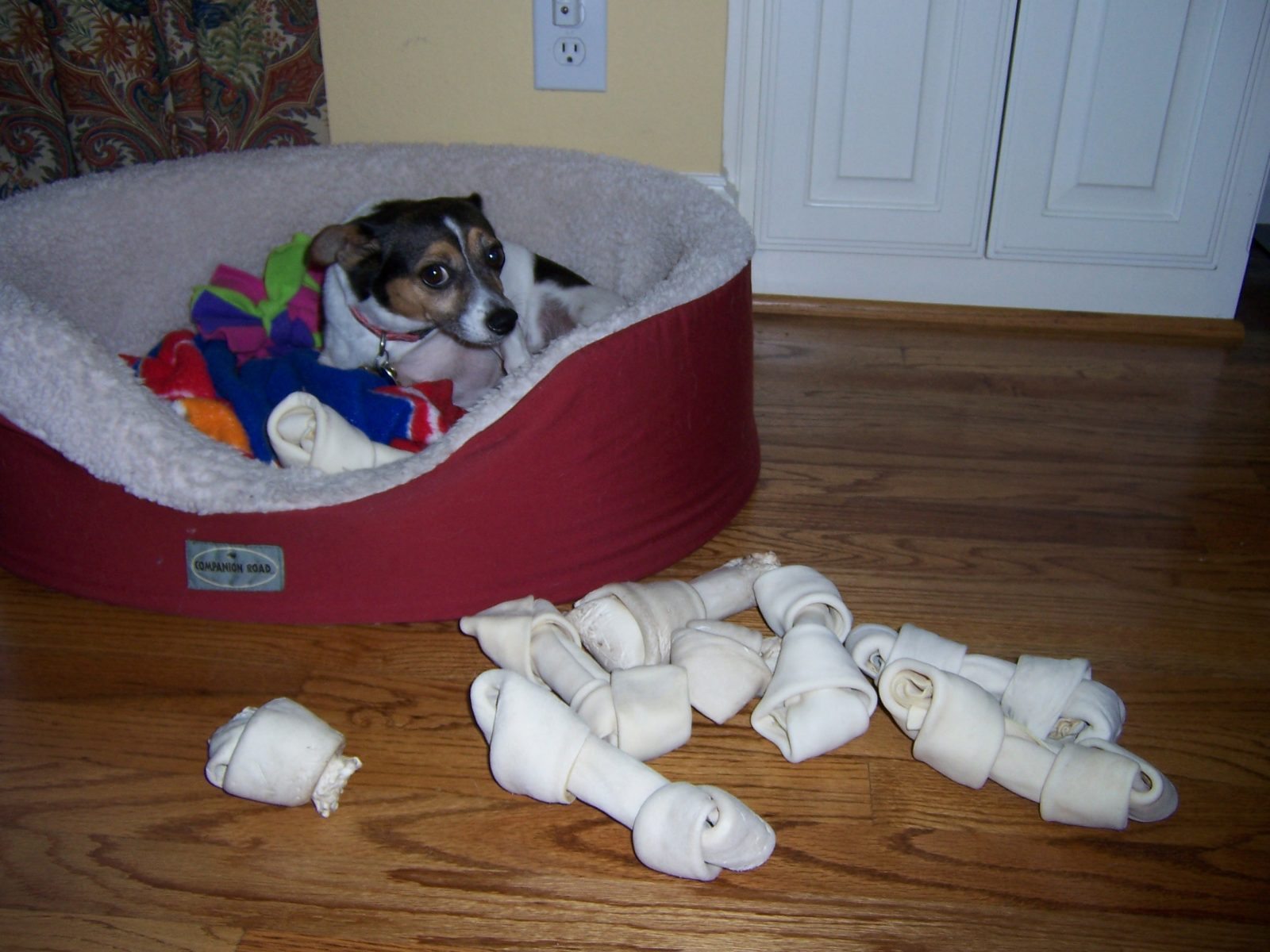 Redefining the meaning of "spoiled rotten."