When I published my first "What I Eat In A Day" post a few months ago, I had no idea what to expect.
So I was happily surprised when the post received such an outpouring of positive reader feedback, with many people writing in to say they loved seeing the example of how a vegan day in the life might look.
As I mention in the first post, there's no typical day for me, but the amount of food stays pretty constant. I've also never been one of those people who can go even a day without dessert!
If you missed it, here's the first post: Everything I Eat in a Day – Part 1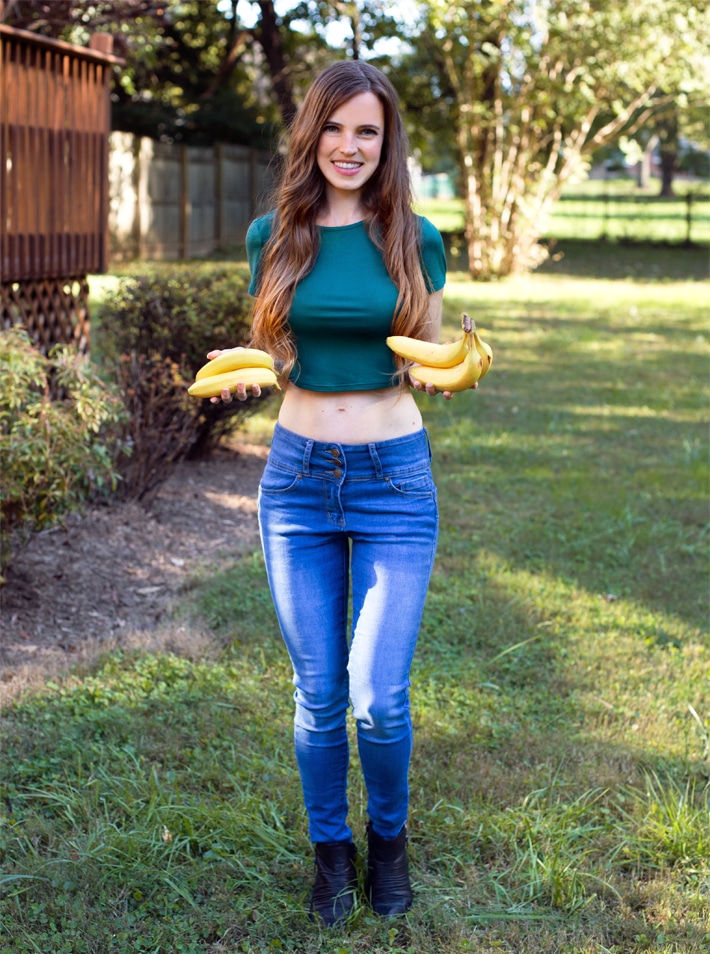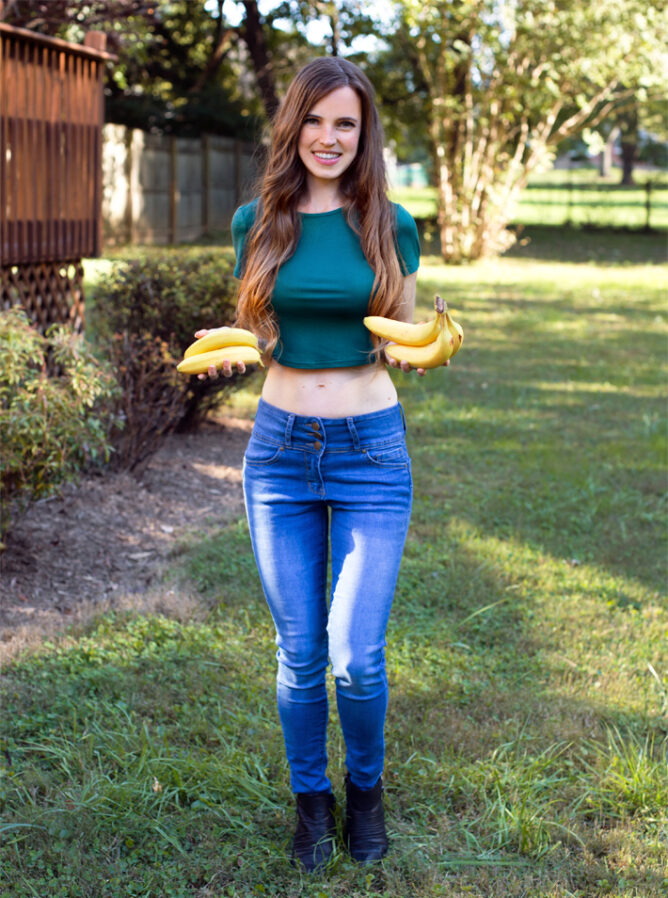 What I Eat In A Day
I wake up hungry and usually snack on a handful of nuts as I check emails, maybe post to @Chocolatecoveredkatie on Instagram, and make breakfast.
Today I also ate a few strawberries that needed to be used up. If I'm going running in the morning, I'll make a cup of coffee and have a more substantial first breakfast.
That's about 1-3 times per week, depending on whether or not I feel like running.
I'll never again force myself to exercise if I don't feel like it, after being an obsessive exerciser for years.
Anyways, no running or coffee today.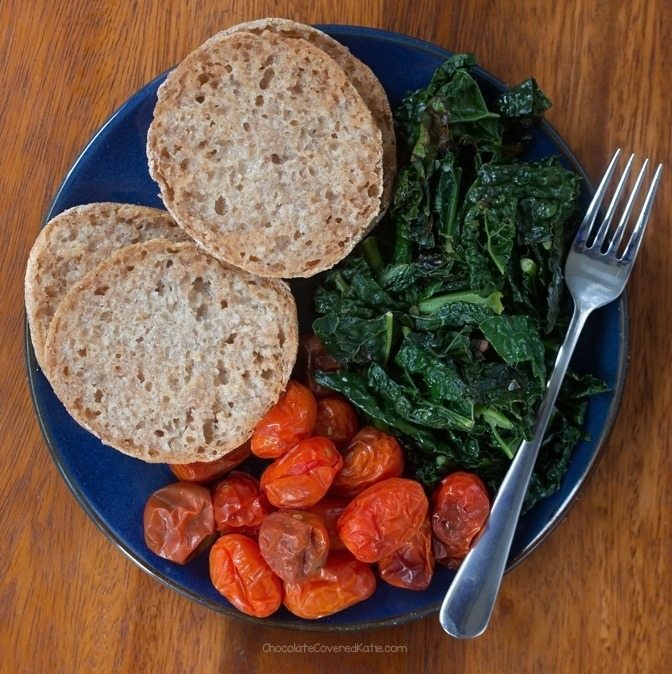 Breakfast
Lately, I've been craving savory food for breakfast.
Today was two Homemade English Muffins–one of my favorite recipes in my new cookbook–toasted in the oven with organic vegan buttery spread, kale sautéed with olive oil and garlic, and caramelized cherry tomatoes.
It looks fancy, but honestly the tomatoes took under a minute to prepare, and all I did for the kale was throw it into the cast-iron skillet the day before and let it cook as I put my groceries away.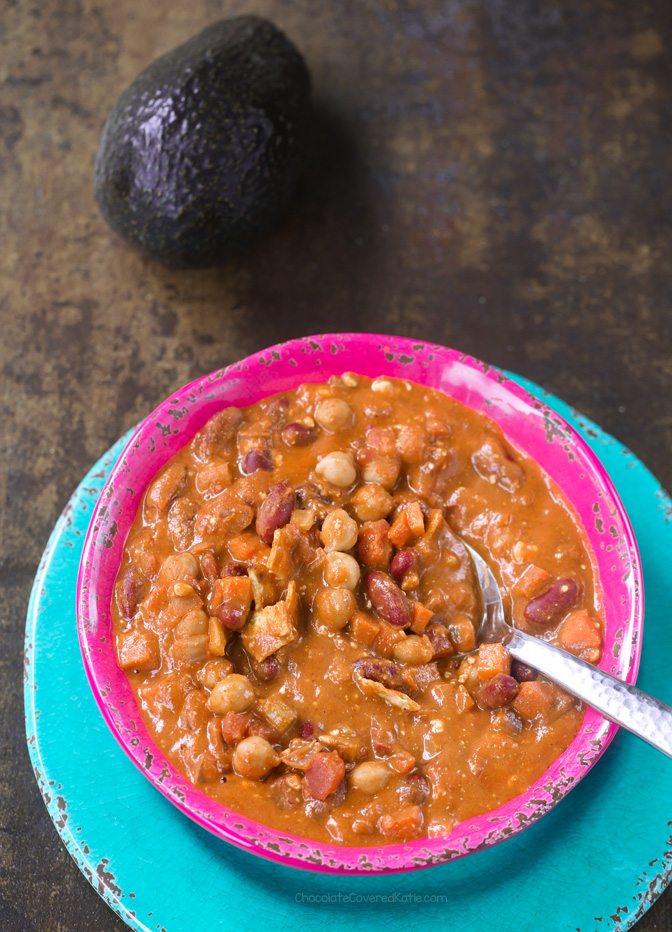 Lunch
Lunch was even easier to prepare.
Heat up some leftover Buffalo Chickpea Chili from the freezer, dice an avocado and throw it on top, and finish the meal by breaking off a piece of extra-dark (95%) chocolate.
My blog title really is a good name for me.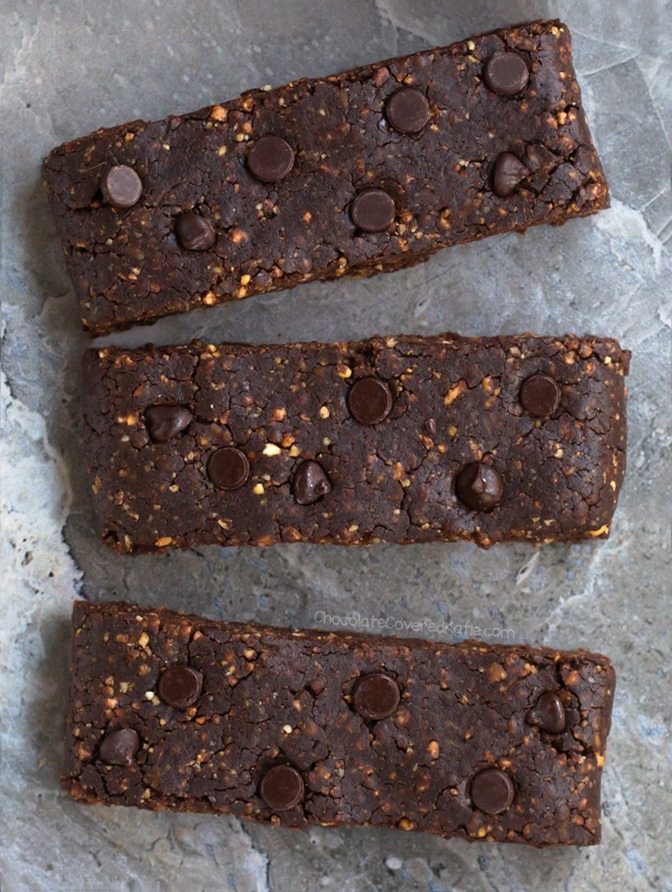 Snack 1
I always get hungry in the afternoon, and—surprise—it's usually for chocolate.
Today was homemade cashewmilk and a Chocolate Brownie Paleo Bar.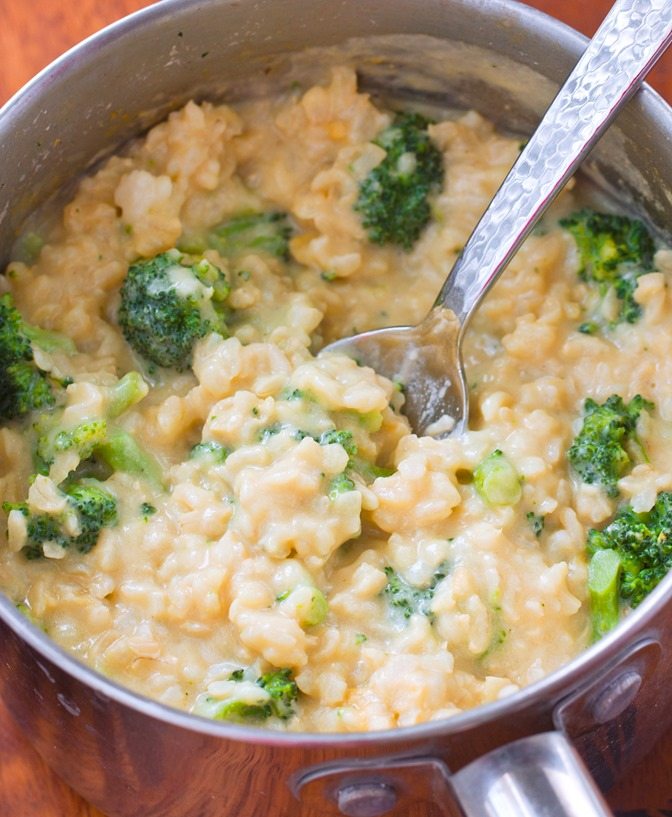 Dinner
Dinner was this Broccoli Cheesy Rice, also from the cookbook.
I added extra broccoli and served it with sautéed mushrooms on the side.
I could eat this meal every single day – it is the epitome of creamy comfort food.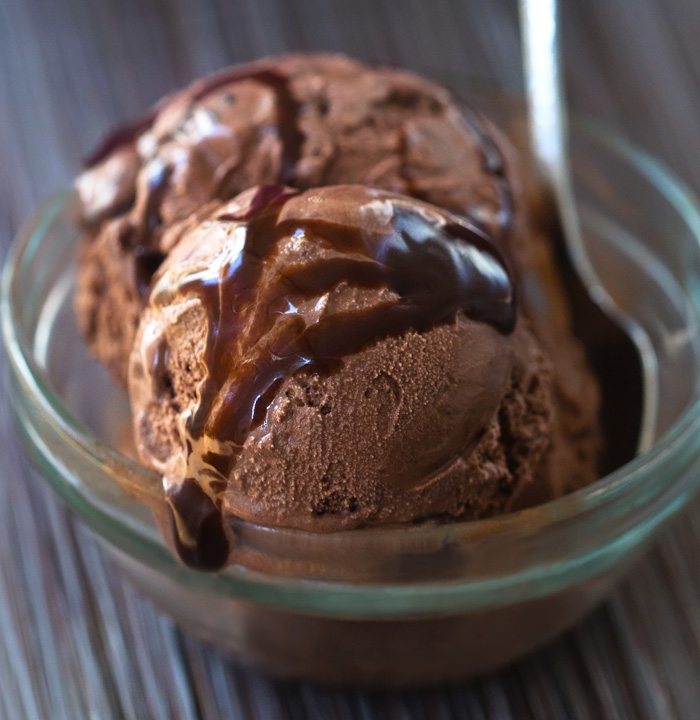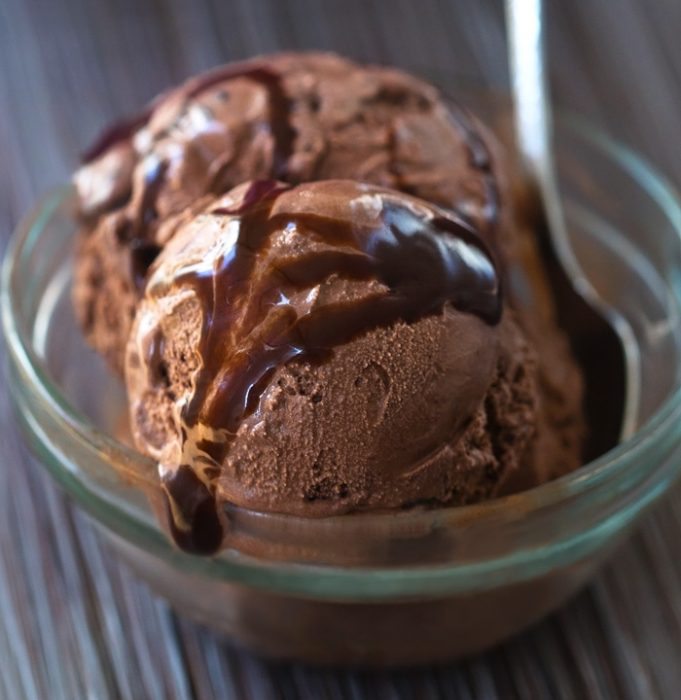 Snack 2
Nighttime snack: Chocolate Peanut Butter Nice Cream
More creamy comfort food. And also more chocolate. Katies are simple creatures, and we know what we like.
That's usually it for the day in terms of eating, but on this particular night I went out later and had a glass of red wine as well.
Daily Total: 3,003 calories
(As a vegan, I also take Vitamin B12 and Omega 3s each day.)
By Popular Request: Link to the Full Nutrition Facts