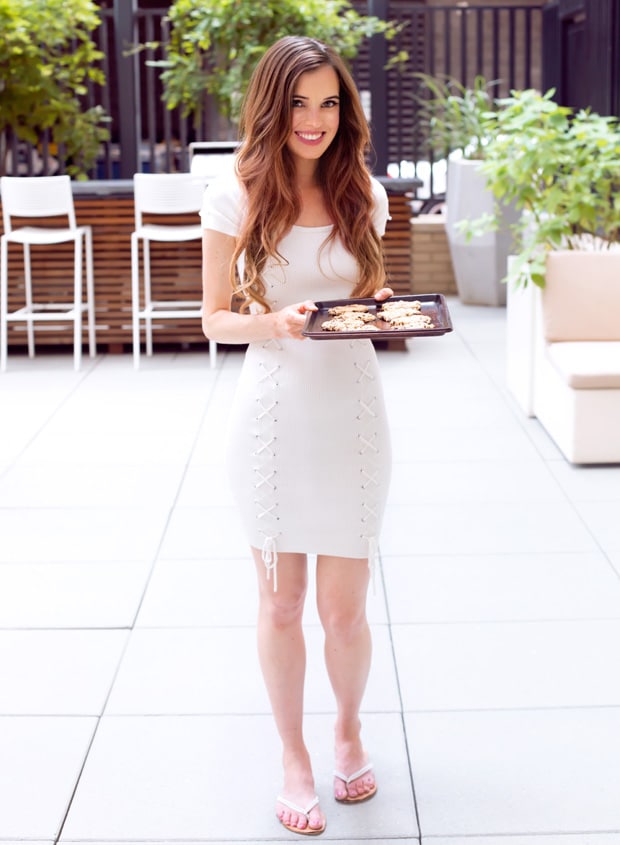 If you've read any of the latest issues of People magazine, you may have noticed their weekly celebrity "What I Eat In A Day" feature.
While it's always fun to get a glimpse into the real lives of our favorite celebrities, I think this particular column is not only misleading but also quite dangerous.
Many of the featured celebrities are listed as eating somewhere around 1200 calories per day, making it seem like this is what anyone who wants a body like theirs should also do.
In one feature where the celebrity actually did eat a higher amount of calories, the nutritionist recommended she scale her portions back—even though the celebrity in question leads a highly active lifestyle and is far from overweight!
By only showing one day in the life, with no disclaimers about how much these women are consuming on average in a week or month, I think the article unintentionally sends out a dangerous message, especially to impressionable kids and teenagers wishing to emulate their favorite celebs.
The featured women look healthy and vibrant, which most likely means they're either eating more than they claim or are just not giving the full picture by mentioning occasional splurges on drinks, dinners out, or other indulgences to account for the extra calories keeping them properly fueled.
(While 1200 calories per day may be healthy for some individuals, the USDA lists a much higher number as the average caloric needs of a young and active woman not looking to lose weight.)
I wanted to publish today's post as my answer to the "What I Eat In A Day" feature; to show an alternative to the Hollywood standard of eating. Not all healthy women are eating the way Hollywood would like you to believe, and no one should ever make you feel guilty for eating a less-than-"perfect" diet or indulging in dessert.
When I read the weekly features, I'm shocked at how clean these girls eat. Eating clean is great… but eating should also be fun. Unless you get enjoyment out of eating only steamed veggies and proteins every day (which is perfectly fine if you really do), you're missing out on one of life's greatest pleasures.
(For more on this topic, see my post on Orthorexia – The New Eating Disorder.)
*Disclaimer: As always, be sure to listen to your own body or ask a doctor or nutritionist if you're concerned about how many calories and other nutrients you should be eating.
Just like the magazine feature shouldn't be used as a guide for how much to eat for your own ideal health, today's post is also just showing what works for one person.
So many people write to me and ask for meal plans, and it scares me because bloggers on the internet—unless they are also certified nutritionists or health professionals—should not be writing meal plans for people they've never met. This is an alarming way that some bloggers seem to be making money, so please be careful and trust your health only to a professional.
**To clarify: The photos in this post were taken either before or after eating. They were styled for food photography purposes and do not show the actual portions eaten.
What I Eat In A Day
As a teenager, I loved sleeping until noon. Now I somehow wake up naturally around 4 am, and I immediately go looking for food!
There really isn't a typical day for me in terms of variety; but the amount I eat stays pretty constant. Exercise includes running once or twice a week (sometimes more, sometimes less) and walking quite a bit since I live in a city.
I enjoy being outside and am not really a gym person.
Morning: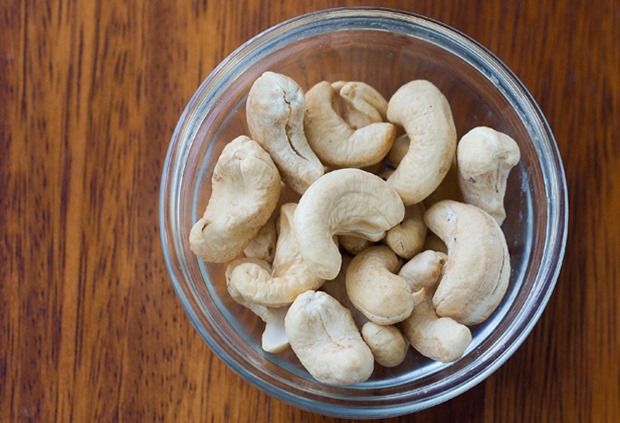 I'll usually grab a small handful of raw nuts, seeds, or some coconut butter.
Today my hand found the bag of cashews. If I'm going running, I might make a cup of coffee and eat a bit more. Otherwise, I just sip water as I make real breakfast.
Breakfast: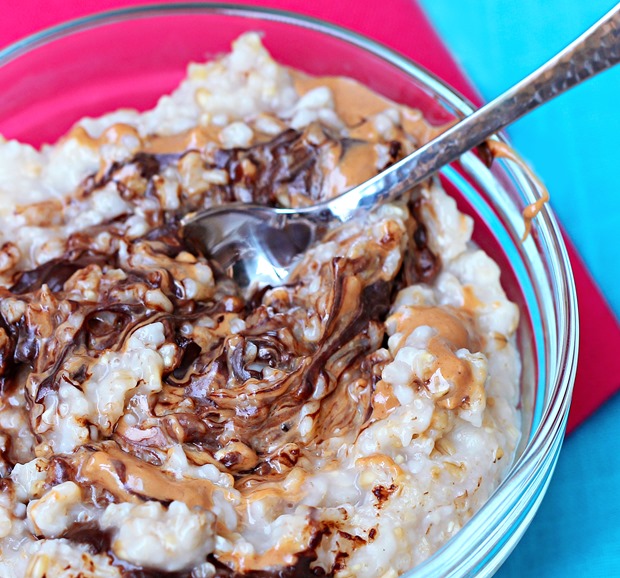 Breakfast this morning was a giant bowl of peanut butter oat bran.
I cooked 1.5 servings of oat bran with unsweetened cashewmilk then stirred in some peanut butter and melted a piece of a 95% chocolate bar.
If you happen to run into me at 9 am, I've probably already eaten chocolate at least once.
Lunch: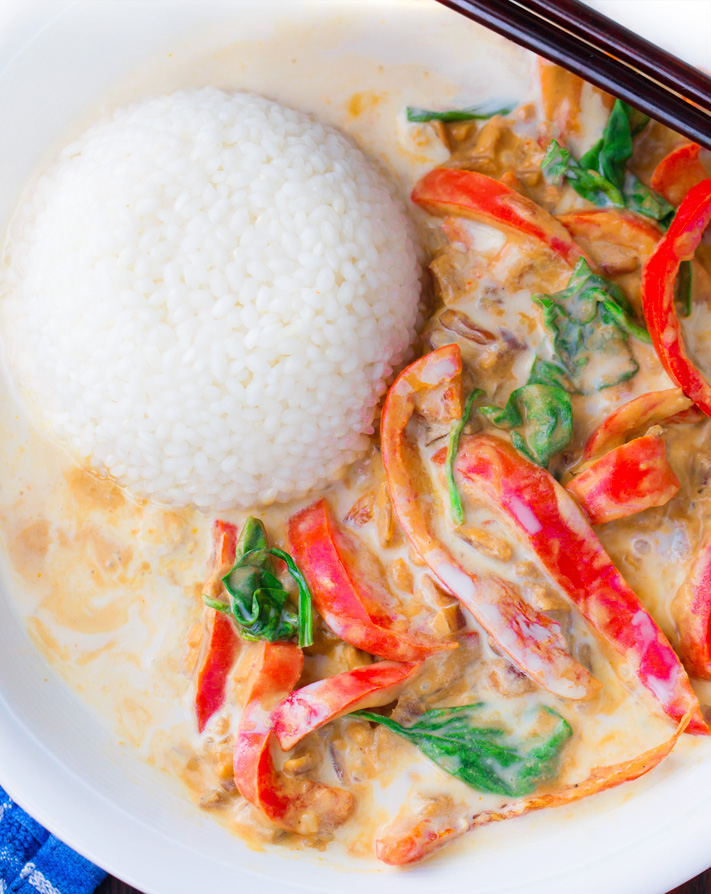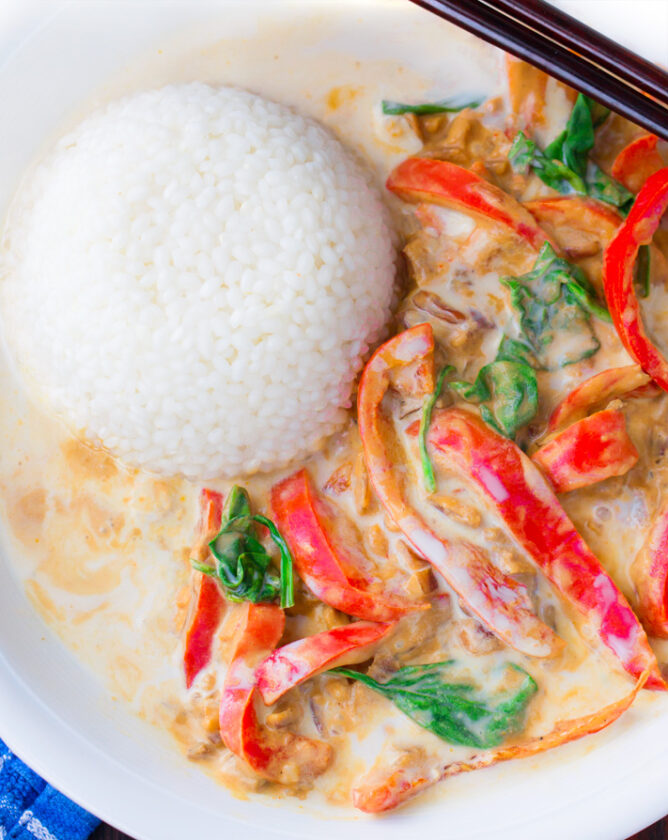 Lunch is usually comprised of whatever leftovers I can find in the fridge.
Some mornings are so busy that I have to pull something from the freezer. I often will make huge batches of recipes so I can keep the freezer well-stocked at all times.
And by well-stocked, I mean things may or may not fall out when you open it…
Lunch today was rice, white beans, and homemade Coconut Curry.
Snack: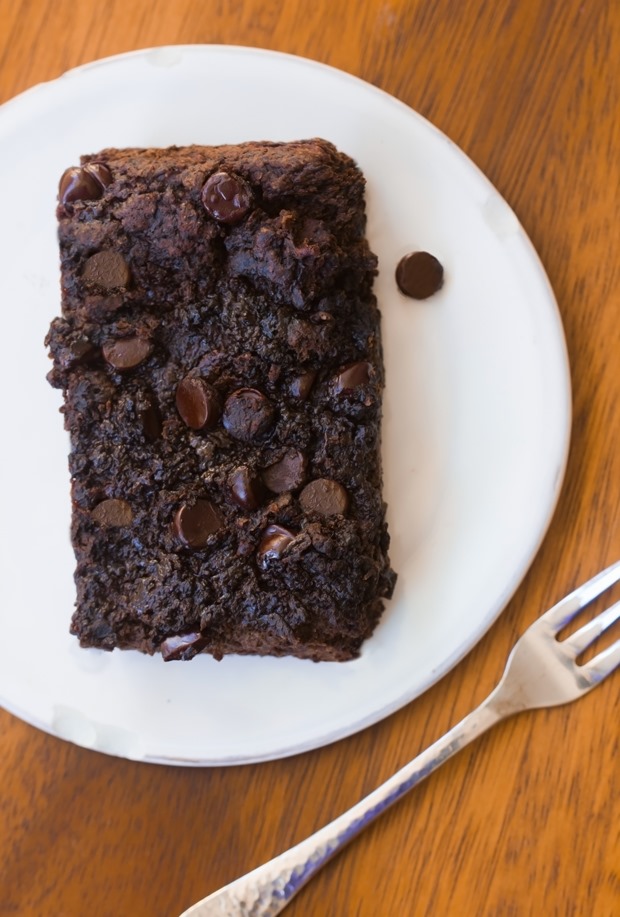 Snack was one of my favorite things – I call them "Extra Melty Gooey Brownies."
They are so fantastically delicious… but I've never posted the recipe because they are so gooey that they often fall apart! Plus, I know not everyone is as big a fan of super gooey brownies as I am.
*Edit: By popular request, the recipe can now be found in my brownie recipe archives: Healthy Brownies And Baked Goods
If it's a baking day and I've eaten a lot of samples, I'll sometimes just sample my way through snacktime and never actually sit down for a real snack.
Dinner:
Giant Monster Salad:
1 Large Avocado
Raw Almonds
Frozen Raspberries
Raw Pumpkin Seeds
Homemade Sesame Ginger Dressing
Trader Joes Organic Kale
Tahini and a baked sweet potato, cooked extra long until it is all sweet and caramelized.
How To Cook Sweet Potatoes – 3 secret tricks
Night Snack: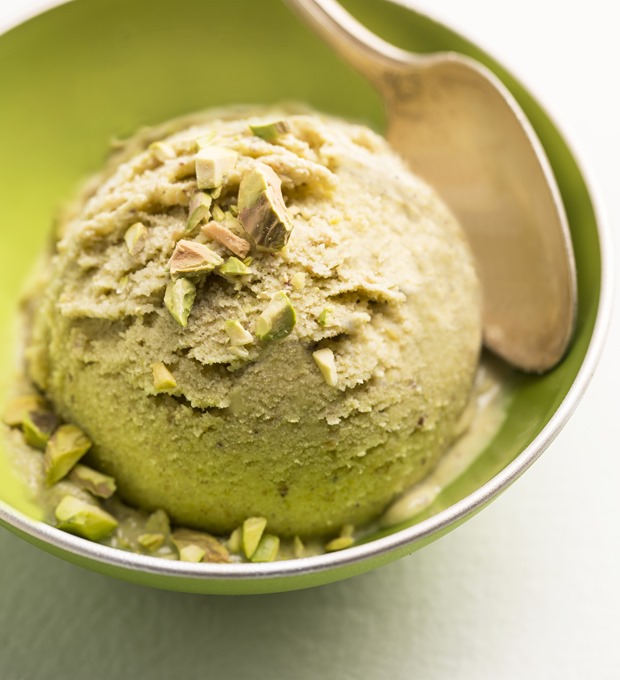 2 servings of Creamy Pistachio Ice Cream – One of my top 5 favorite recipes from my new cookbook.
Surprise! For once, it's not chocolate!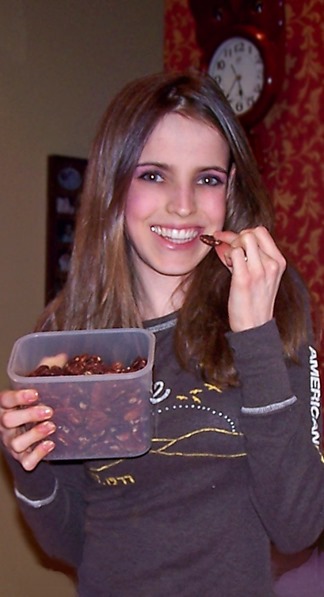 (Photo credit: Probably my mom, back in like 2005… I found this picture buried in a folder on my computer.)
Daily Total: 2,958 calories
(15g total added sugar for the day, and it easily meets the RDA for protein, calcium, and other nutrients vegans are always being asked about. I don't worry about protein but do take daily Vitamins D, B12, and an Omega 3 supplement.)
Edit due to popular request: Link To Full Nutrition Facts