This post was so much fun to write!
I wanted to give you a behind-the-scenes look at some of the most famous photos you might recognize from my website before they'd been cropped for the blog. Hope you enjoy reading this post as much as I enjoyed writing it!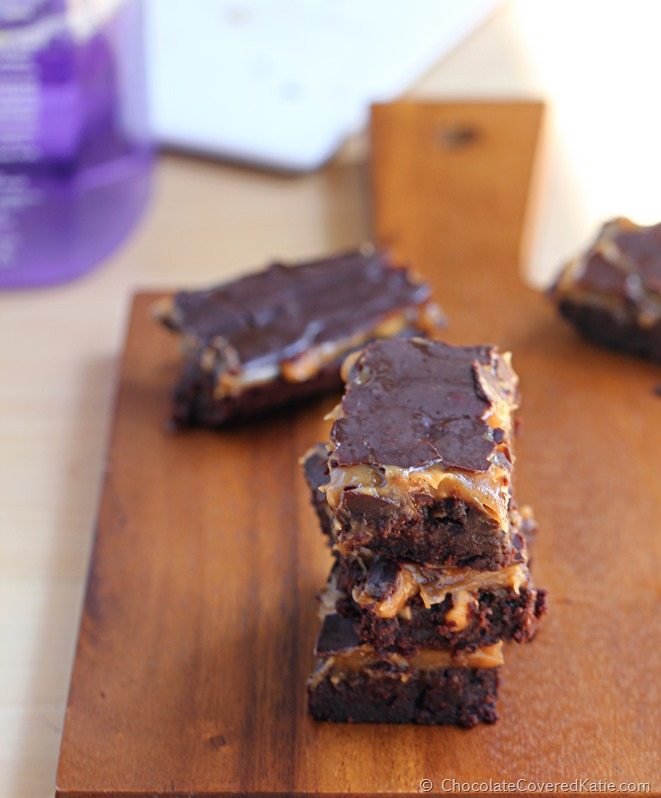 Peanut Butter Buckeye Brownies
I'm embarrassed to tell you the purple you see in the picture above is actually Method cleaning spray. Photoshoots can make a mess, so I like to clean everything before ants discover the chocolate feast. In this case, I think the purple is kind of pretty… but obviously not very appetizing!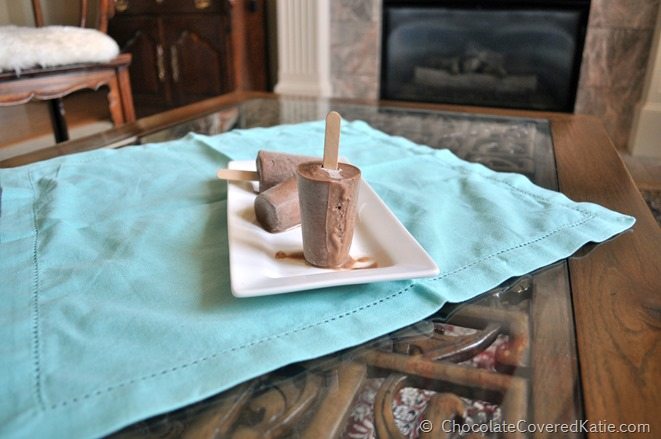 A few years ago, this was one of THE most popular photos circulating around pinterest. It looks quite different from the cropped version, don't you think?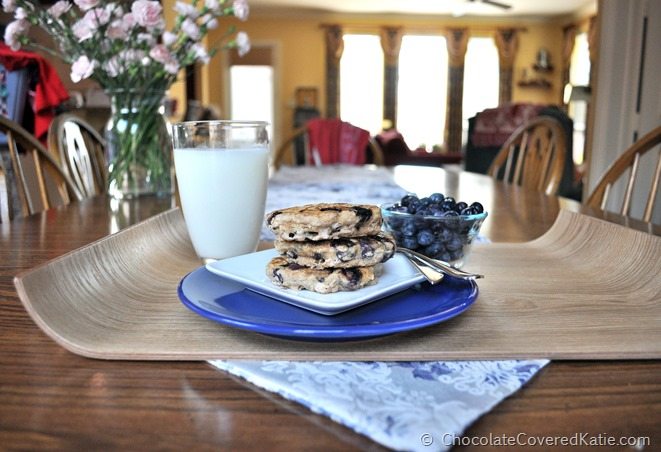 So much going on with this photo… I don't even know where to look first. As I've become more skilled in photography, I've learned to take up the whole frame with my shot; therefore the more recent "behind the scenes" photos usually need much less cropping than in the distracting picture above. (Buying a macro lens also helped.)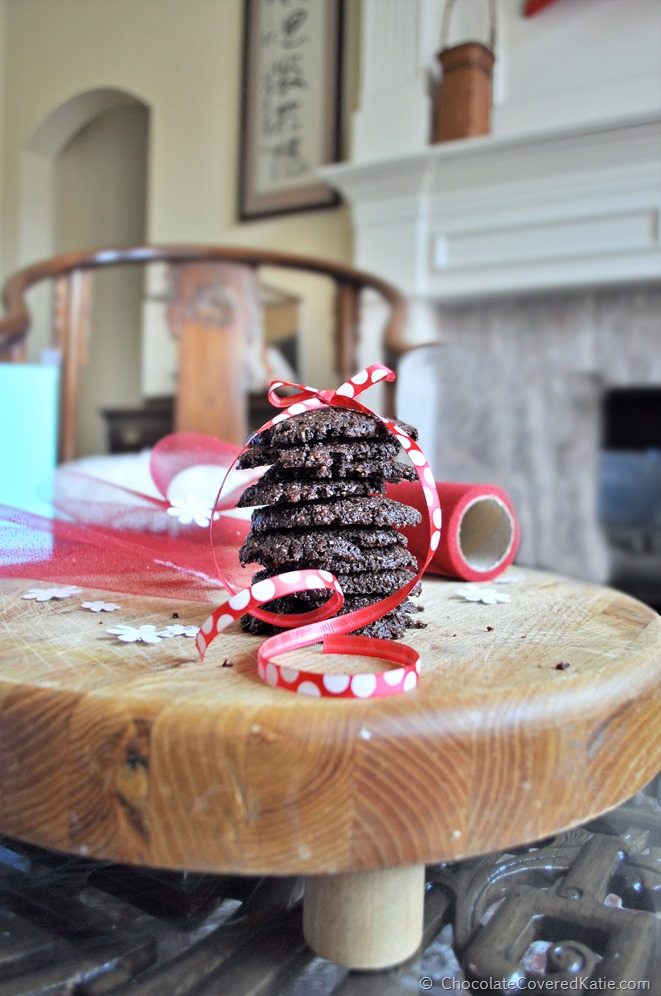 Flourless Chocolate Lace Cookies
They look so tiny in comparison to the cropped version!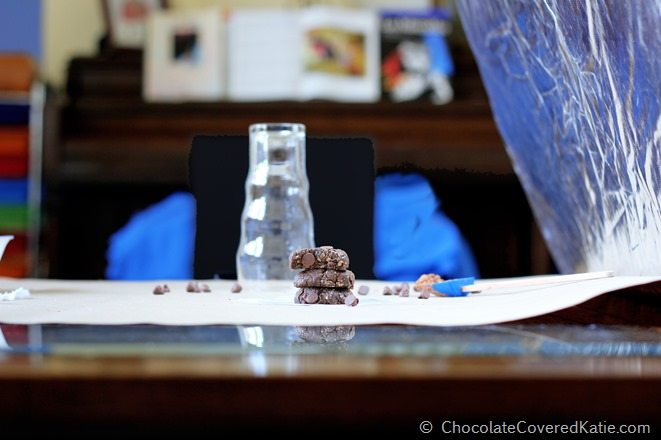 Mocha Chocolate Oatmeal "No Bake" Cookies
Could I possibly get any further away??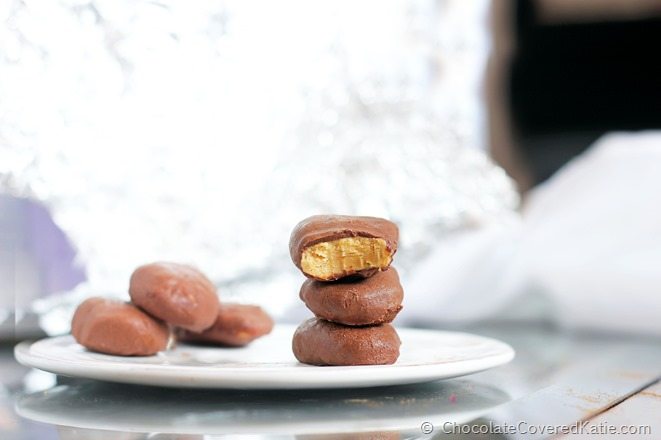 Shiny background courtesy of tin foil. I used the tin foil trick in many of my older photos when I wanted to add a little shine. Finally, I invested in a giant reflector, meaning no more funny tin foil outtakes.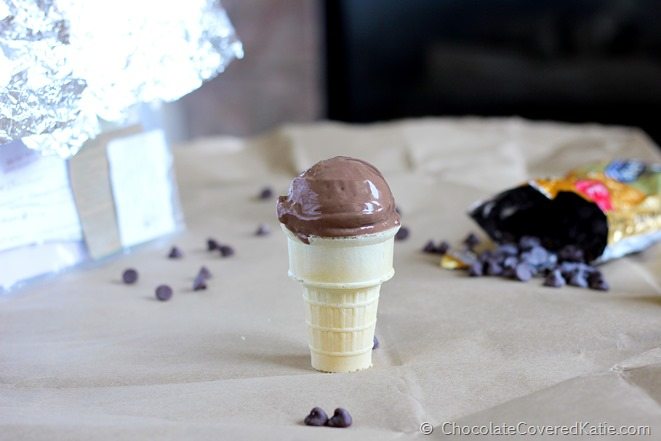 Once again with the tin foil. A self-taught photographer, I admit to having developed quite a few unconventional tricks over the years. Hey, but they work! (The frozen yogurt also happens to be sitting on a flattened Whole Foods grocery bag, giving new meaning to the idea of recycling grocery bags.)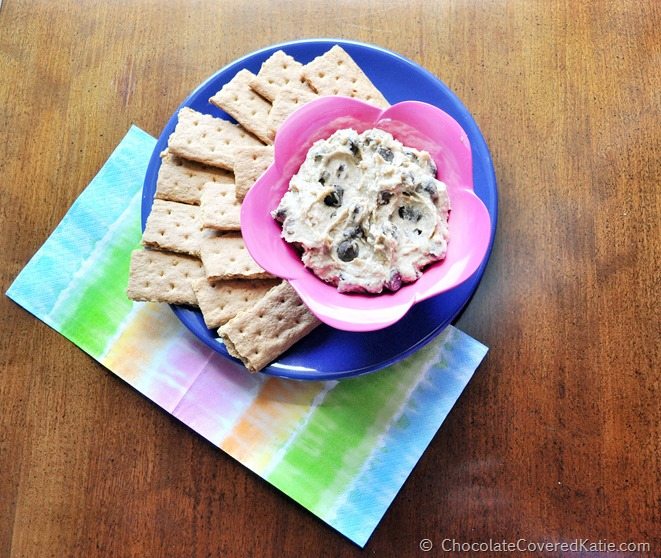 Do you recognize this picture? It's simply an uncropped photo of the famous cookie dough dip.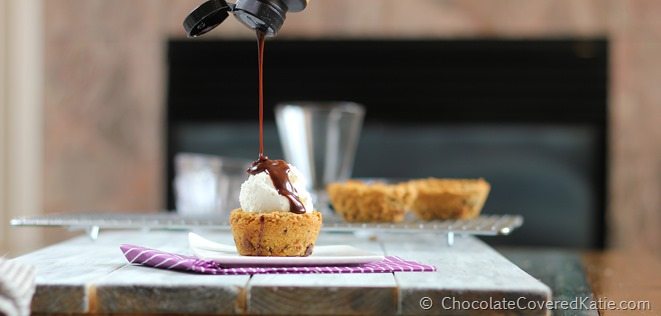 When I lived in Texas, beautiful light often shone through the living room window, so it's where I set up many of my photoshoots (as seen in the above photo and in the five below). Sadly, my apartment in DC is not nearly as well-lit.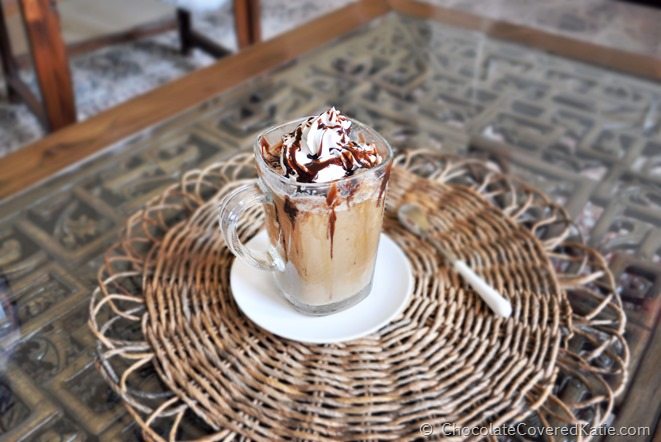 Healthy Starbucks Frappuccinos
For any given photoshoot, I'll take anywhere from 20-100 pictures from many different angles. I like options.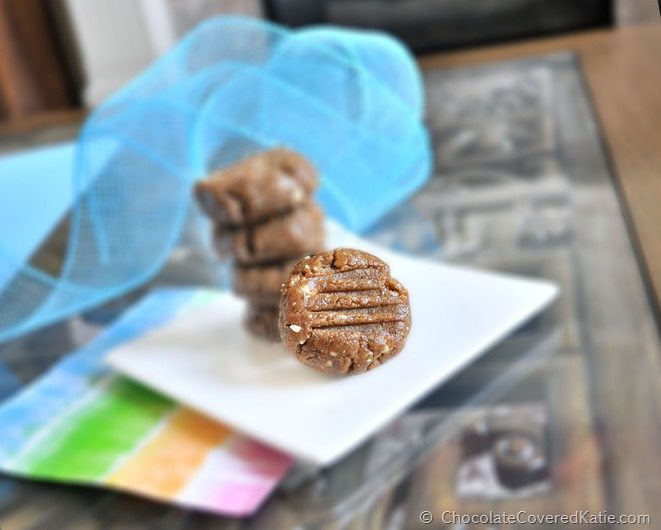 Peanut Butter Cookie Dough Cookies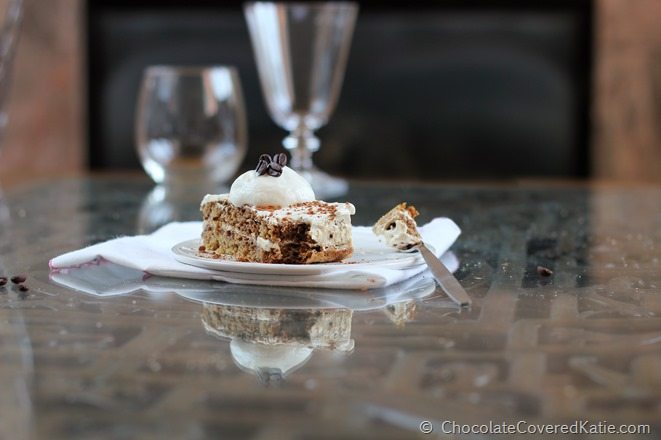 Using glasses—as in the picture above—or any shiny surface to reflect light is another trick I use often.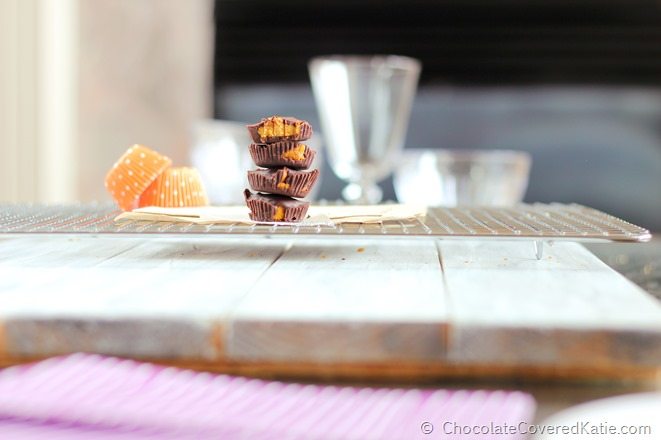 Homemade Pumpkin Peanut Butter Cups
A more perfect example of why I needed a macro lens could not exist.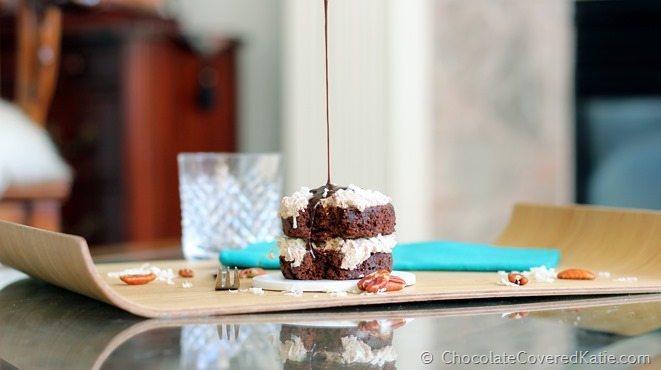 German Chocolate Cake In A Mug
The reflection from the glass table was later cropped out.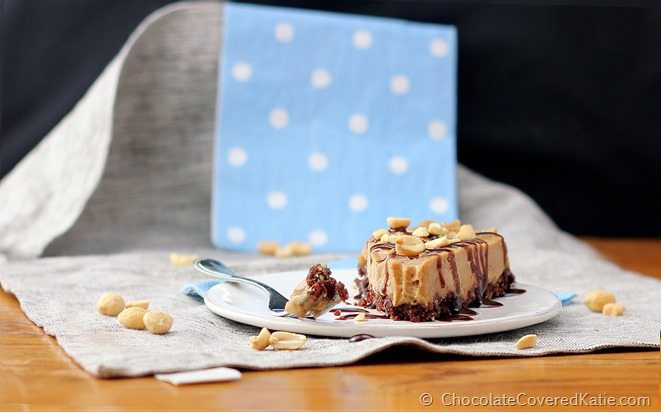 Using a placemat and a paper napkin from Party City as a backdrop. I've also been known to use scarves, pot holders, tee shirts, cardstock, fabric scraps purchased from Jo-Ann for about a dollar each, or even my jacket—whatever happens to be lying around during the photoshoot.
For more funny behind-the-scenes pictures: