This is what temptation looks like: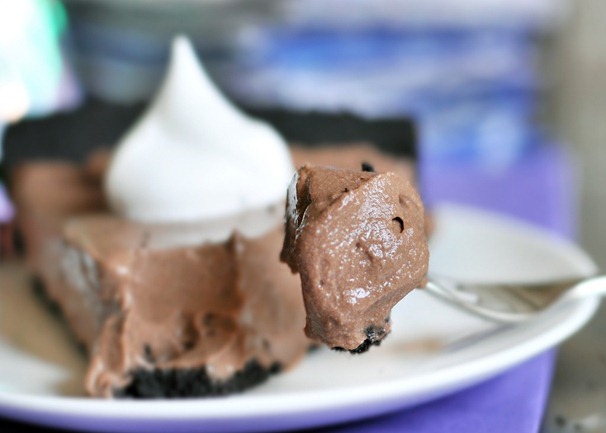 Rich chocolate temptation: Chocolate Cream Pie.
When I was younger, I gave up something every year for Lent. One year it was shopping, another year was instant messaging (anyone remember aol?). At fifteen, I gave up dairy… and then never went back!
And one crazy year, I gave up chocolate. That was hard! But, to be honest, I'm not sure how giving up chocolate helped me get closer to God. And I definitely don't think it made me a better person… Imagine the poor people who had to live with my grumpy, chocolate-less self!
So this year, I'm not giving up anything for Lent. Instead, I'm vowing to do more for others.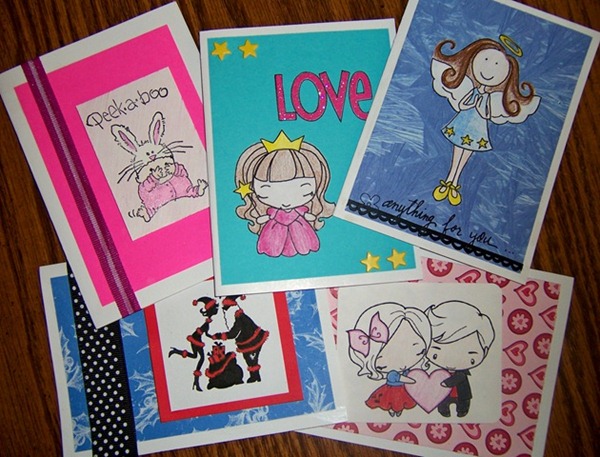 I'm starting this project again: My Homemade Afri-Cards.
But the little things are also important—remembering to give someone a sincere compliment every day, making time for a friend going through a rough patch, donating clothes away to people in need… even small random acts of kindness can have a big impact on the world. And these are things I should be doing every day, not only during Lent.
Just don't make me give up chocolate again

.
For those of you who are giving up chocolate or desserts for Lent, I'm thinking now would be a great time for me to publish some of the many non-dessert recipes that have been piling up. So you might be seeing a few more savory dishes than usual this next month. Of course, if a recipe for S'mores Whoopie Pies happens to sneak through the cracks… don't blame me!
And speaking of savory dishes, when I was searching for something the other day I actually found two older recipes that somehow escaped the recipe page: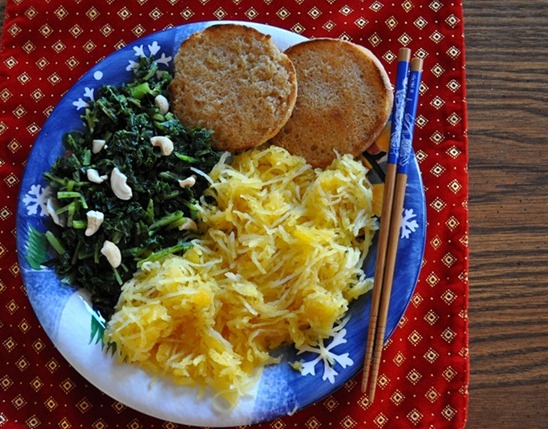 …………………………Ohmigosh Spaghetti Squash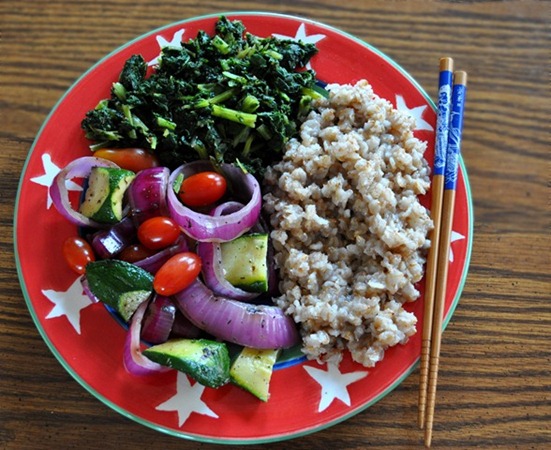 ……………………..Cashew Ginger Kale
Question of the Day:
Are you giving up something for Lent this year?
My roommate just informed me that she's giving up meat! She's not Catholic, but she decided Lent was a good time to try it out. We usually fend for ourselves as far as meals are concerned, but this month (for at least a couple days each week), we're going to take turns trying out new dinner recipes. I'm excited about it… mainly because it means someone else is going to cook for me!