Thinly sliced zucchini stands in for the noodles in this easy lightened-up zucchini lasagna.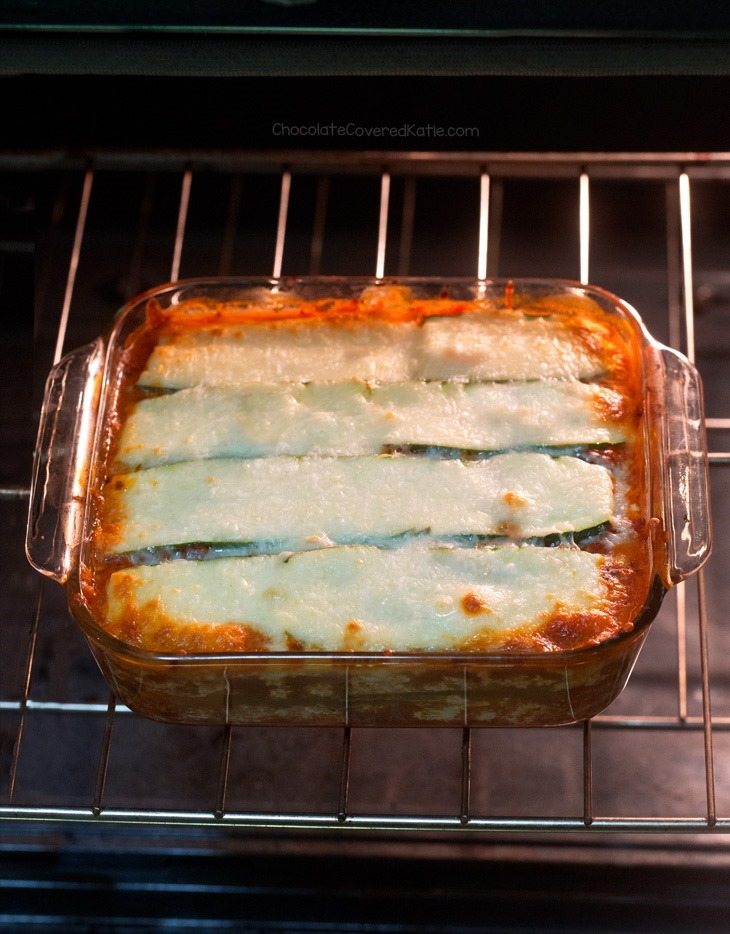 I first made this zucchini lasagna recipe a few months ago when my parents came to visit for the holidays. I wanted to make them a fancy comfort-food dish that was healthy at the same time, and so this healthy, low-carb zucchini lasagna was born.
For the record, my family is Italian, and we really love carbs—especially noodles. So I honestly wasn't sure what we would think of a lasagna recipe with vegetables standing in for the noodles. But it turned out that we really enjoyed this dish! The lasagna gives you all the flavor of traditional lasagna without making you feel weighed down after finishing the meal.
When you're a kid growing up, your parents always try to get you to eat more vegetables… and now it is the other way around!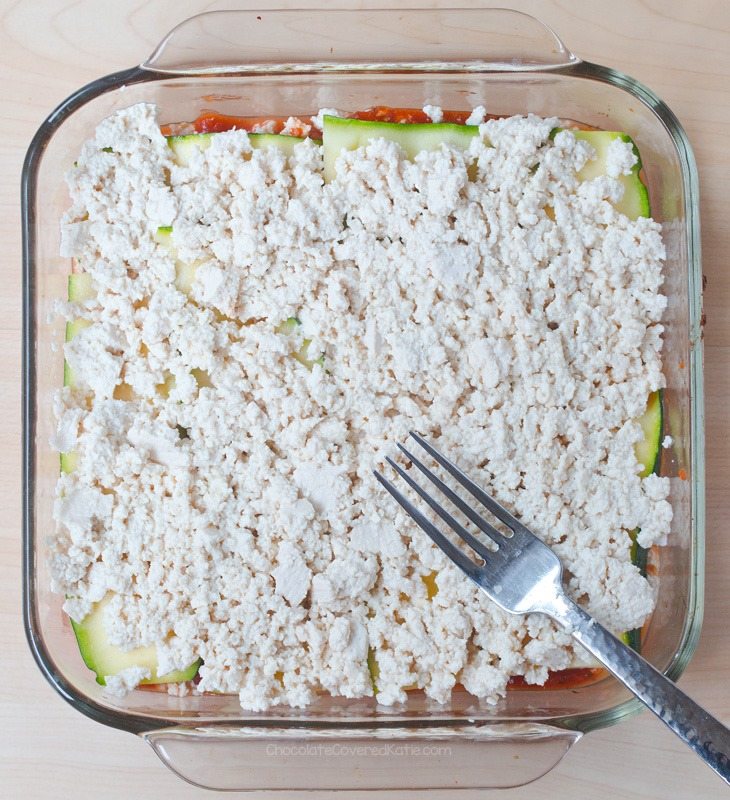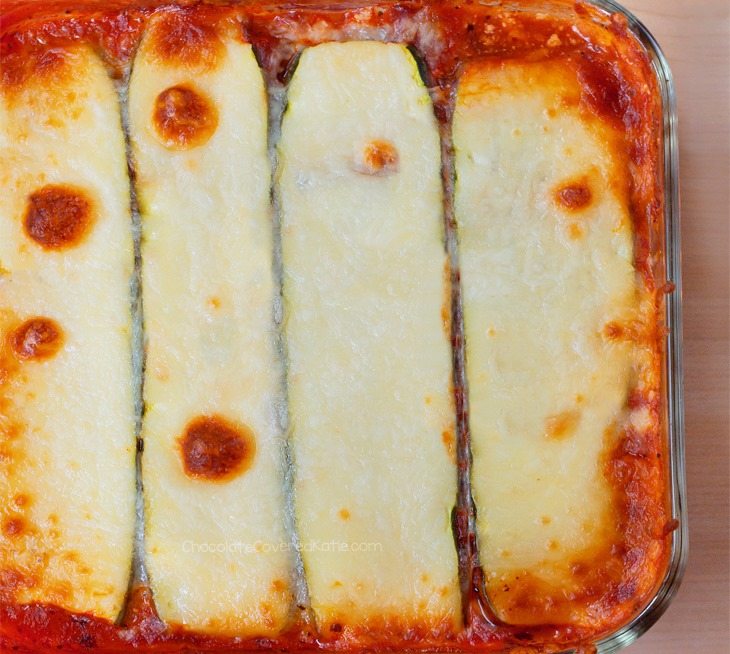 For the zucchini lasagna, you start with a layer of tomato sauce, cover it with thinly sliced zucchini, then spread a layer of the filling on top. Repeat these steps until you've used up all of the filling and tomato sauce.

If you happen to have any leftover zucchini—or if you bought extra on purpose because you really love zucchini—here are a few of my favorite suggestions for using up the rest:
Zucchini Brownies  (reader favorite)
Chocolate Chip Zucchini Muffins
Zucchini is one of my favorite vegetables to use in recipes, because its mild flavor and light texture work so well in both sweet and savory dishes, adding substance and moisture without the empty calories.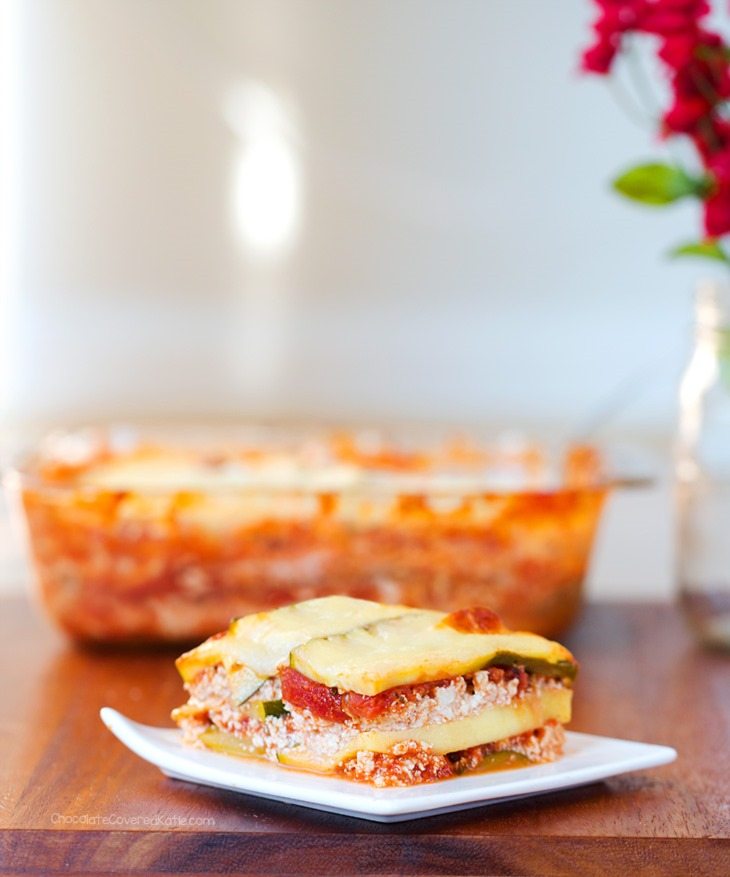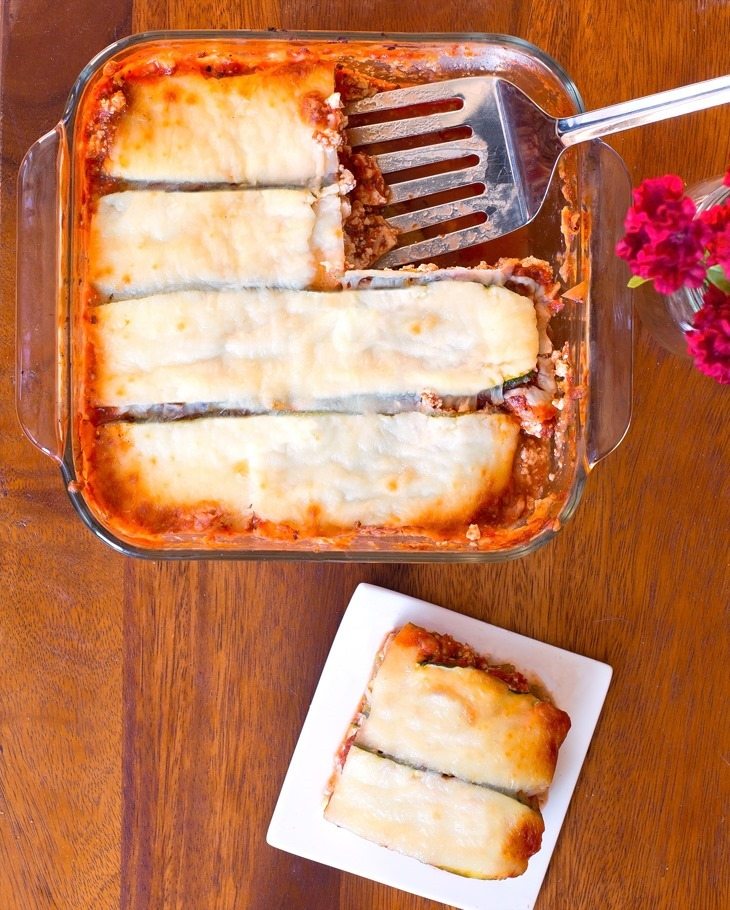 At less than 80 calories per serving, going back for seconds is strongly encouraged!
I haven't tried this particular recipe with noodles subbed in for the zucchini, but I honestly don't see why it wouldn't work. Please feel free to experiment with replacing some or all of the zucchini "noodles" with pasta if you so desire.

And if you make this recipe, also please feel free to tag @Chocolatecoveredkatie on Instagram so I can see your results!


Zucchini Lasagna
Zucchini Lasagna–No Noodles!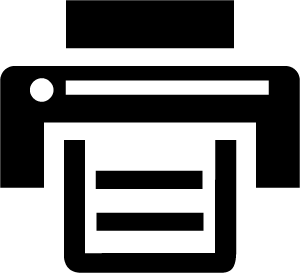 Print This Recipe
[mrp_rating_result show_count="false" show_rich_snippets="false"]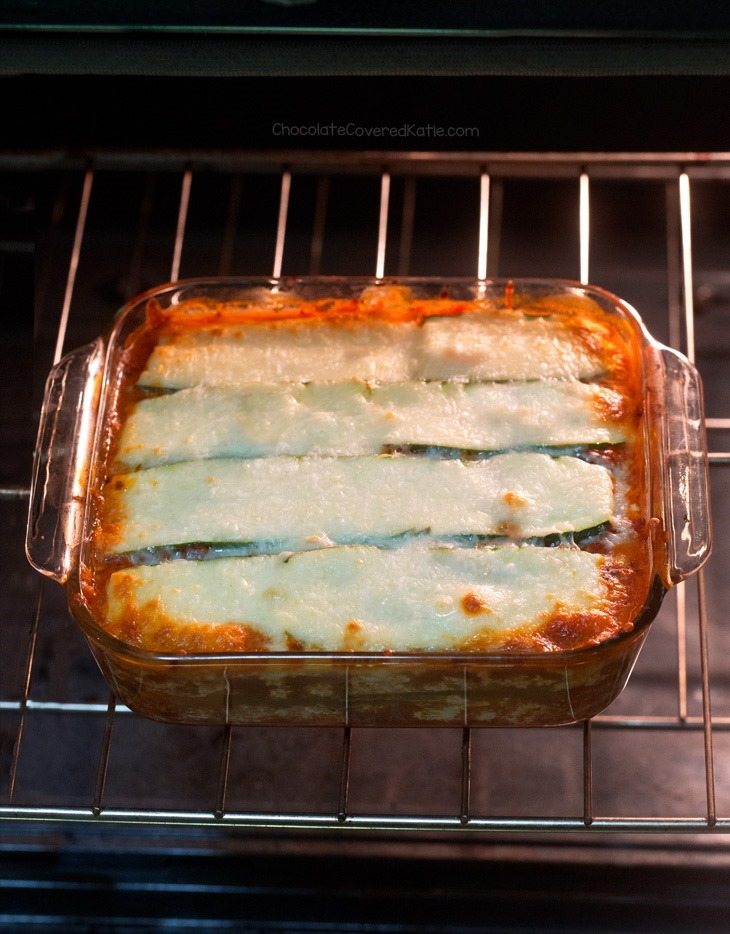 Ingredients
3 medium zucchini
2 1/2 cups tomato pasta sauce
14 oz firm tofu (or see soy-free option)
1 tsp salt, plus extra for the zucchini
1/2 tsp onion powder
1/4 tsp garlic powder
1/3 cup nutritional yeast or parmesan (such as vegan parma), optional
1 cup shredded mozzarella, such as daiya vegan
Instructions
Slice the zucchini so that you get six slices from each. (See photo above.) Spread out on a large plate and sprinkle liberally with salt – don't worry, most of this will be wiped off later. Let sit for an hour, and you will be amazed at how much moisture this helps bring out of the zucchini. Meanwhile, mash the tofu with the onion, garlic, and optional yeast, then set aside. Wipe all moisture off the zucchini, place on a baking tray, and place on the center oven rack. Now turn on the heat to 450 F and let zucchini cook 15 minutes. Take out zucchini, turn the oven to 375 F, and layer 1/2 cup tomato sauce into the bottom of an 8-inch square pan. Cover the sauce with a layer of zucchini, then spread 1 1/3 cup of the tofu mixture over the zucchini layer. Now add 1 cup sauce, then another zucchini layer, then 1 1/3 cup more tofu. Cover with the final cup sauce, another zucchini layer, and finally cover everything with your cheese. Bake on the center rack 40 minutes, then turn oven off—but don't open the oven door—and let sit in the oven an additional 20 minutes.
It's important to not skip either the salting (called "sweating") or baking stages for the zucchini so your lasagna is not watery.
Link of The Day:
Banana Ice Cream – 10 NEW Recipes