Gooey Chocolate Chip Zucchini Muffins!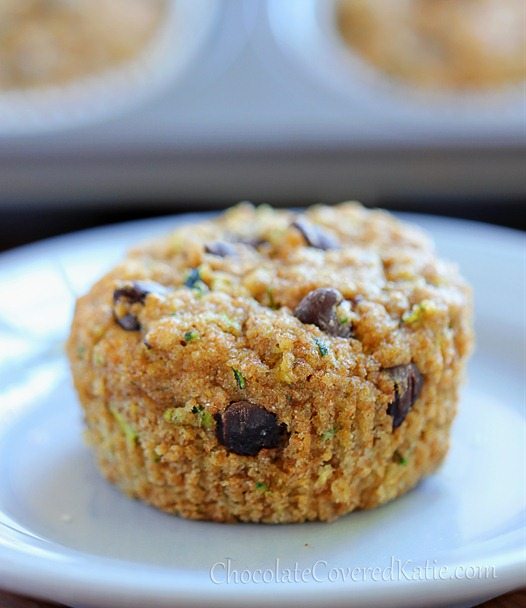 Do you know what yesterday was?
Why, it was none other than National Zucchini Bread Day! A very special day – right up there with Thanksgiving and Christmas as one of the most important days in the history of forever and ever.
Or… maybe not. But still, a day worth celebrating with homemade zucchini muffins.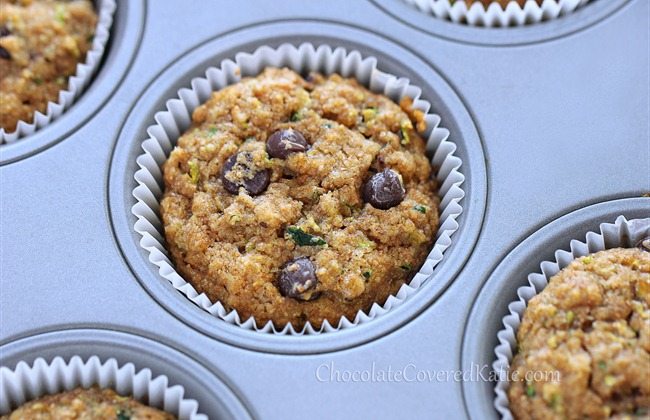 When I realized how few zucchini recipes there are on my blog, it made me sad. And ashamed.
EDIT: I've now posted more zucchini recipes. If you need more zucchini inspiration, below are a few of my favorites: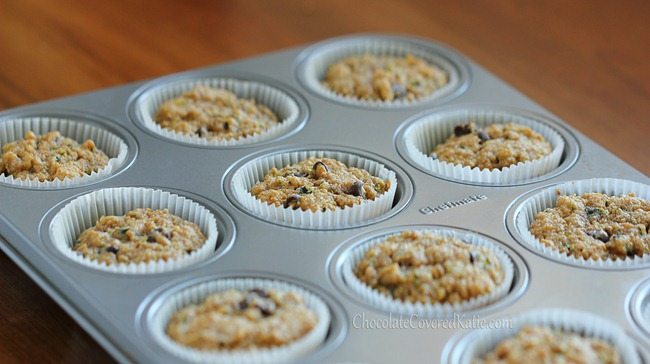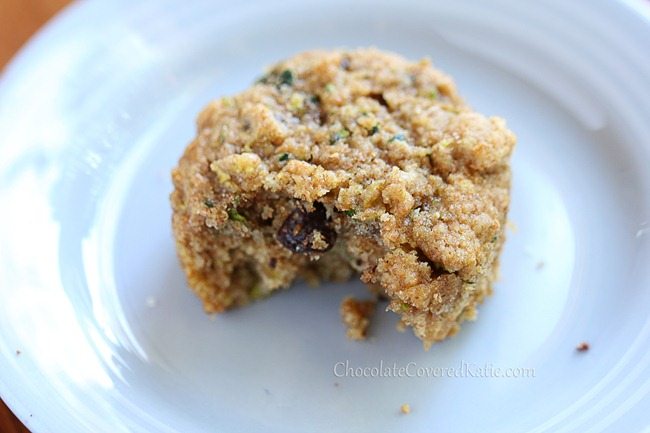 So today you get my best zucchini muffin recipe!
A great way to use up zucchini, these homemade chocolate chip zucchini muffins are moist, sweet, and packed with whole grains and shredded zucchini – The perfect healthy muffins for breakfast, snack, or dessert. Or maybe even dinner.

Hey, they're practically a vegetable! 😉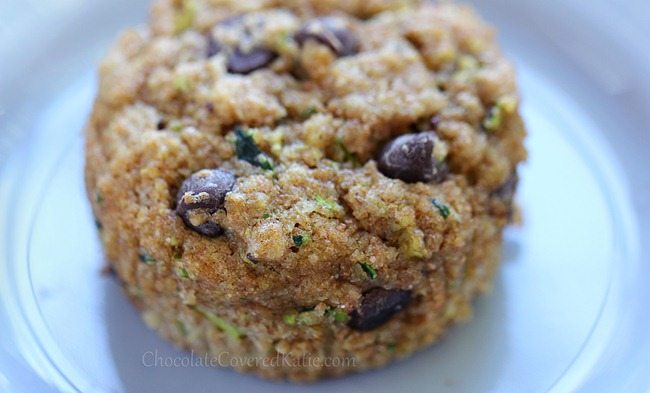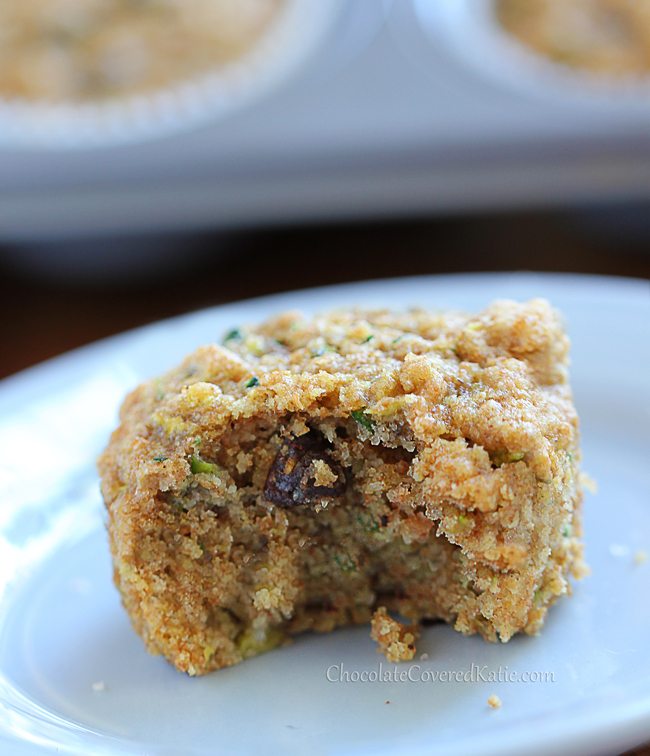 It's obviously too late to go back and make these zucchini muffins for National Zucchini Day this year, but do not despair!
National "Sneak some Zucchini onto your Neighbor's Porch" Day is August 8th.
Yes, that really is an actual holiday.
Super weird, right?



Chocolate Chip Zucchini Muffins
Chocolate Chip Zucchini Muffins
Print This Recipe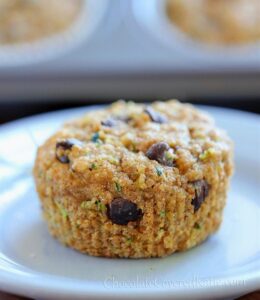 Ingredients
1 1/2 cups spelt or all-purpose or Bob's gf flour (180g)
1/2 tsp baking soda
3/4 tsp salt
optional: 1/2 tsp cinnamon
1/3 cup xylitol, or sugar, or evaporated cane juice (65g)
1/16 tsp pure stevia, or 2 tbsp more sugar
optional: 1/2 cup chocolate chips
1/2 cup applesauce (120g)
1/3 cup coconut or veg oil (Replace with more applesauce only if you don't mind the gummy texture of fat-free baked goods.) (70g)
1 tsp white or apple cider vinegar (5g)
1 1/2 tsp pure vanilla extract (6g)
1 cup grated zucchini
Instructions
Zucchini Muffins Recipe: Preheat oven to 350F and place 10-12 cupcake liners in a muffin tin. Combine all dry ingredients in a mixing bowl, then set aside. In a large measuring cup, combine all liquid ingredients (including zucchini). Mix wet into dry, and immediately portion into the baking cups and place in the oven. Bake 19 minutes, then allow the zucchini muffins to cool before removing from the tray. These vegan zucchini muffins are soy-free and can also be gluten-free and sugar-free.
Link Of The Day: