Impossible healthy Chocolate pecan pie.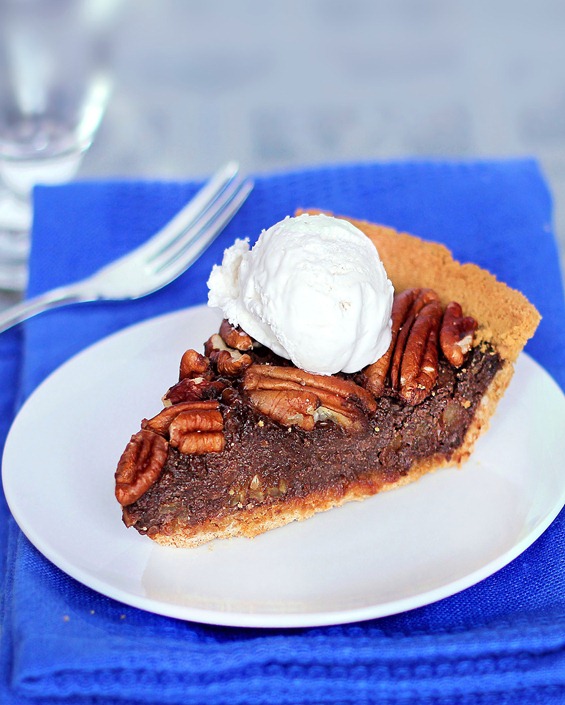 Of course chocolate.
Would you expect anything less from a chocolate-covered blog?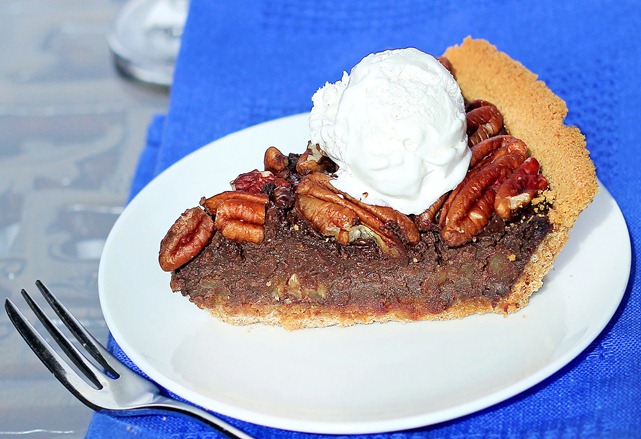 You all saw my ugly pecan pie.
Luckily, the second try for this healthy chocolate pecan pie turned out much prettier–and much more delicious.
This secretly healthy pecan pie is the perfect balance of gooey, chewy, rich, and sweet. If you can't stop eating the raw batter, you know a recipe's going to be good!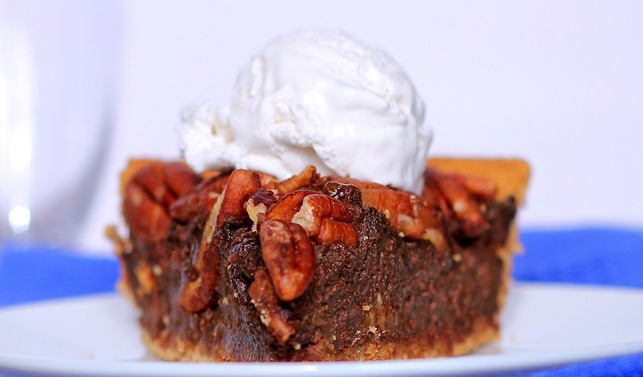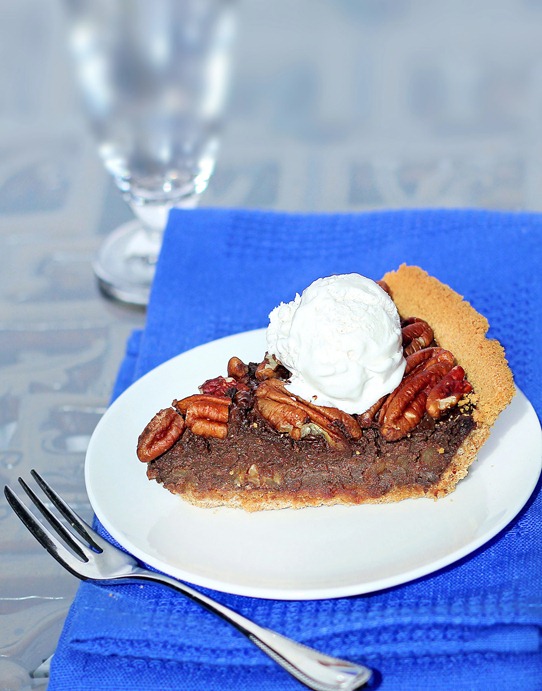 Healthy Chocolate Pecan Pie
Healthy Chocolate Pecan Pie
Print This Recipe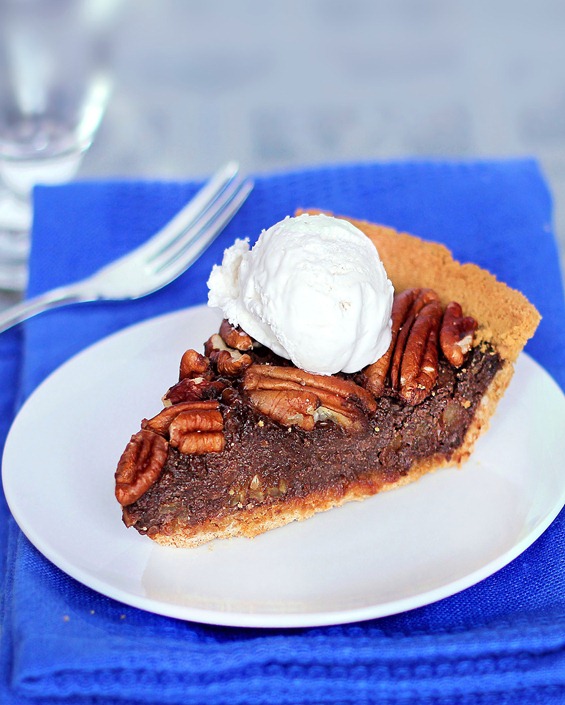 Ingredients
1 cup raw pecans (plus extras for garnish)
12.3 oz silken-firm tofu (one Mori-Nu package)
2 tsp pure vanilla extract
1/4 tsp salt
2 tsp cornstarch or arrowroot
1/2 cup agave or pure maple syrup (See nutrition link, below, for a sugar-free idea)
pinch uncut stevia OR 1 tablespoon sugar 
2 tbsp molasses (or more agave, if you don't want a molasses flavor)
2 tbsp cocoa powder
Instructions
Blend all ingredients, except pecans, in a food processor until very smooth. Then add the pecans and pulse a few times until they're chopped. Pour into a prepared pie crust, and top with additional pecans if desired. Bake in a preheated oven at 350 degrees, for 45 minutes. If you serve the pie immediately, it'll be very gooey (not necessarily a bad thing). But if you let it chill in the fridge, it firms up quite nicely the longer it sits. The pie fills up a prepared graham-cracker crust. If your crust is bigger, you might want to make 1 and 1/2 servings or even double the recipe. I cut this pie into 9 slices for the party, but that was because people often prefer "taste-size" slices at parties with many desserts. I'd say this recipe could comfortably serve six.
Question of the Day:
How do you pronounce "pecan"?
I always said it pee-can (like toucan) until I moved to Texas. There, people told me I had it all wrong, and it was pee-cahn, or even puh-cahn. They take it very seriously down here… kind of like the "sprinkles or jimmies" debate. By the way, does anyone say "jimmies"? I've never met anyone who does!
Link Of The Day: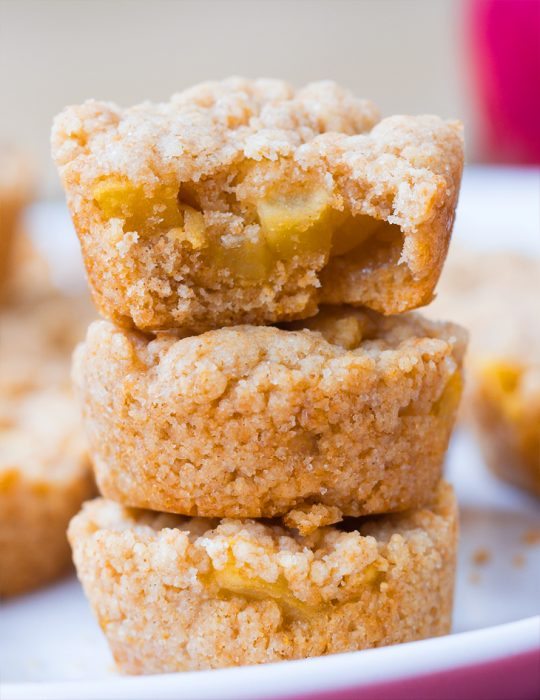 Mini Apple Pies – Baked In A Muffin Tin