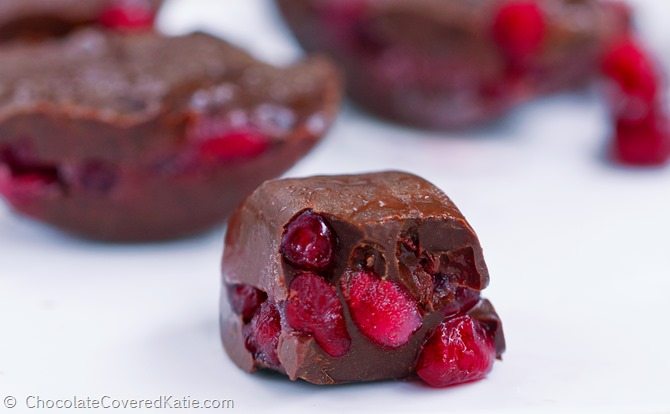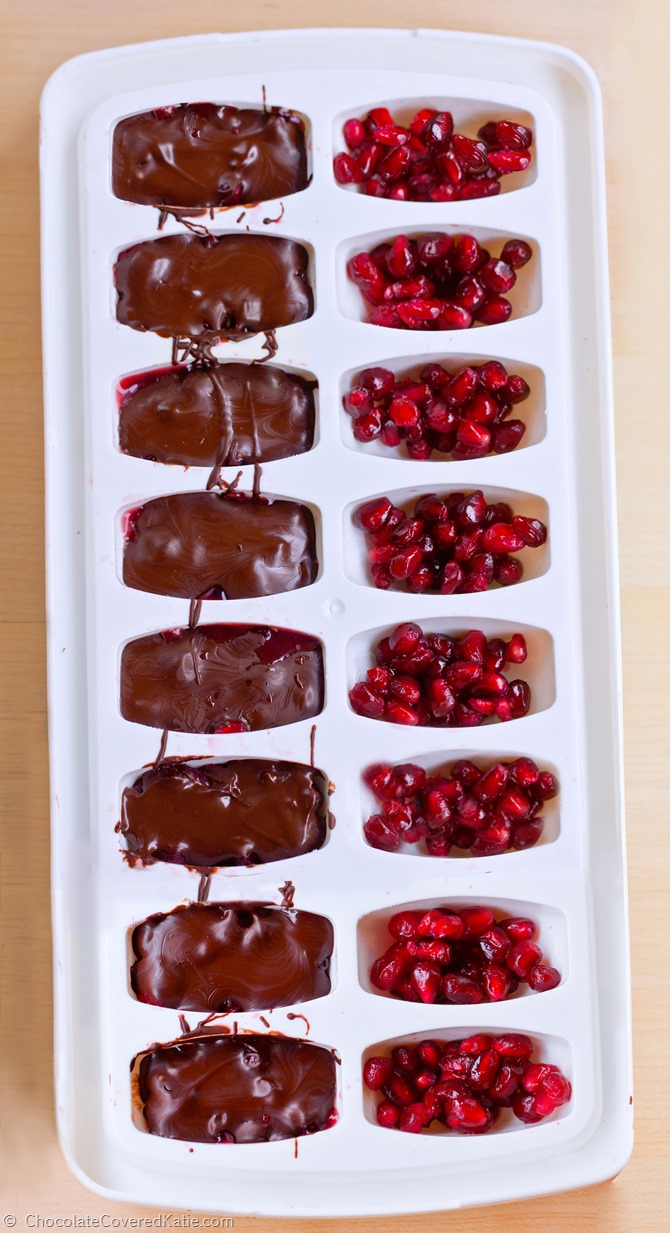 A kid-friendly recipe ♥
With under 5 minutes of prep work, these homemade candies are made with heart-healthy dark chocolate, antioxidant-rich pomegranate, and none of the refined sugar, corn syrup, or artificial ingredients you'd get in storebought chocolate candies. You can easily make them in any container or candy mold; I chose an ice cube maker, which can be found at most grocery stores or Bed Bath & Beyond.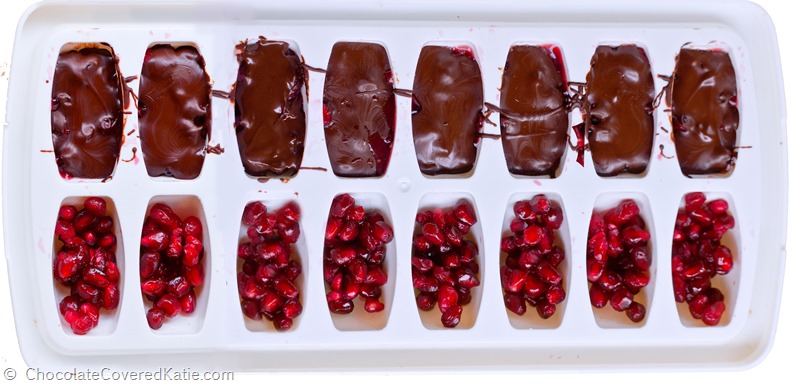 The chocolates look fancy but are deceptively simple to make.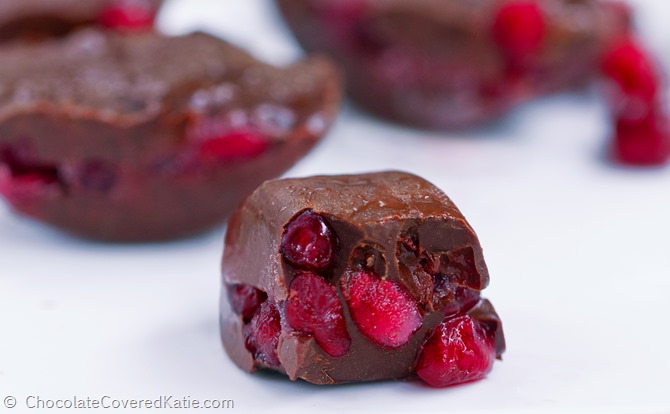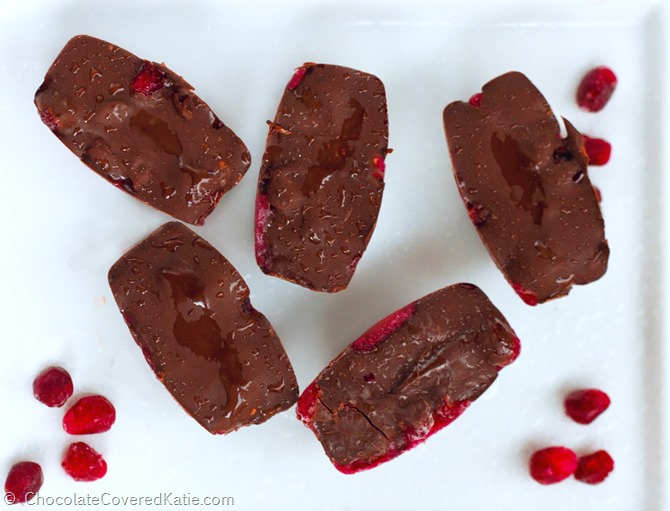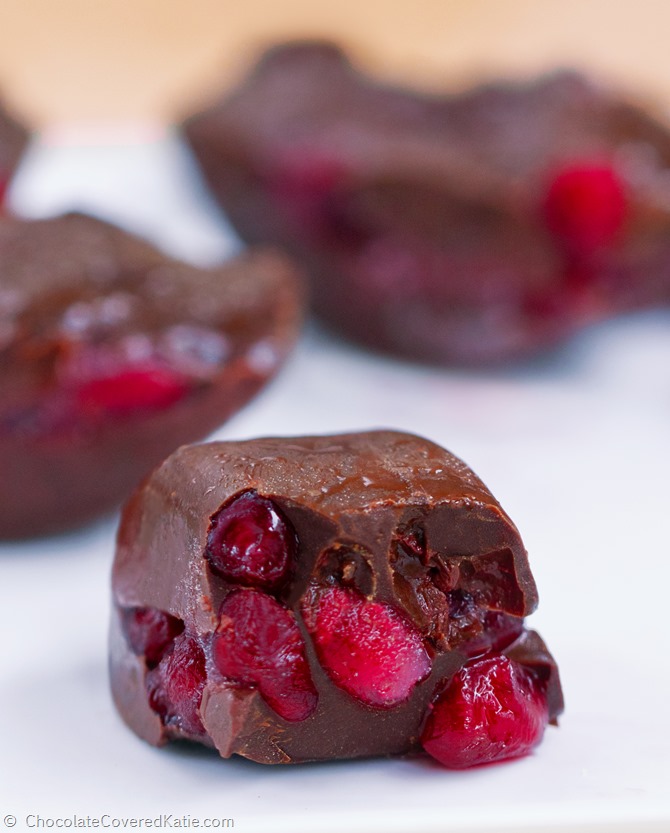 Chocolate Ice Cube Tray Candies
fresh pomegranate seeds
chocolate chips OR a batch of Healthy Chocolate Sauce
ice cube tray or candy molds OR a pan lined with parchment if you wish to make chocolate pomegranate bark instead
If using the chocolate chips, melt them to make a sauce. (If you've never melted chocolate before, either google how to properly melt chocolate. You can also add about 1 tsp oil per cup of chocolate chips before melting to achieve a smoother sauce.) Place some chocolate sauce in the bottom of each mold—about 2 tsp if using ice cube trays. Place some pomegranate seeds on top—about 1 tsp if using ice cube trays. Finally, cover the seeds completely in more chocolate. Freeze to set the chocolate covered pomegranate candies. The chocolate chip version can be kept in either the fridge or freezer, and it can stay out at room temperature for a few hours if your home is not very hot. The healthy chocolate sauce version should be stored in the freezer.
View Chocolate Candies Nutrition Facts
Link Of The Day: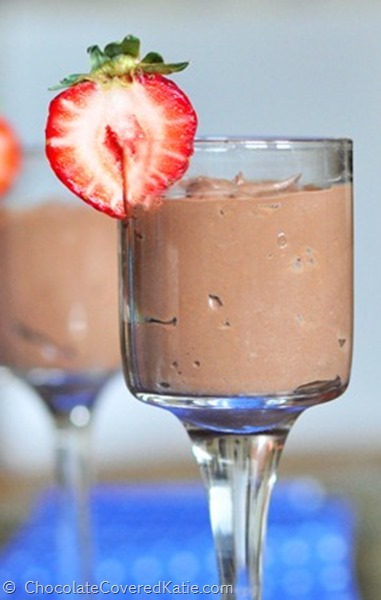 Healthy Chocolate Mousse  (reader favorite recipe)