Soft, moist, & ultra FUDGY vegan chocolate zucchini bread.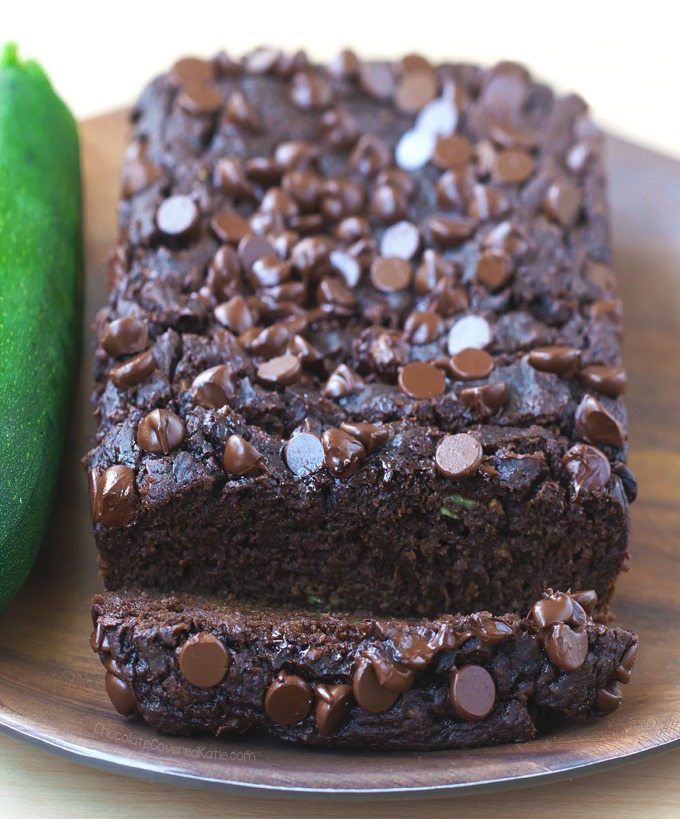 This easy chocolate zucchini bread recipe has a packed full cup of zucchini in the recipe, adding incredible moisture without all the extra fat and calories.
It can be all of the following: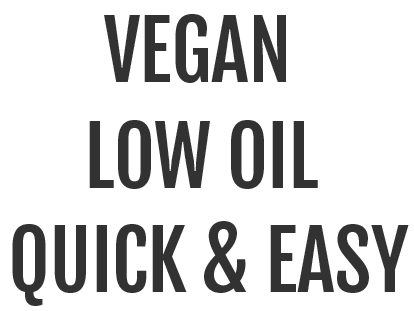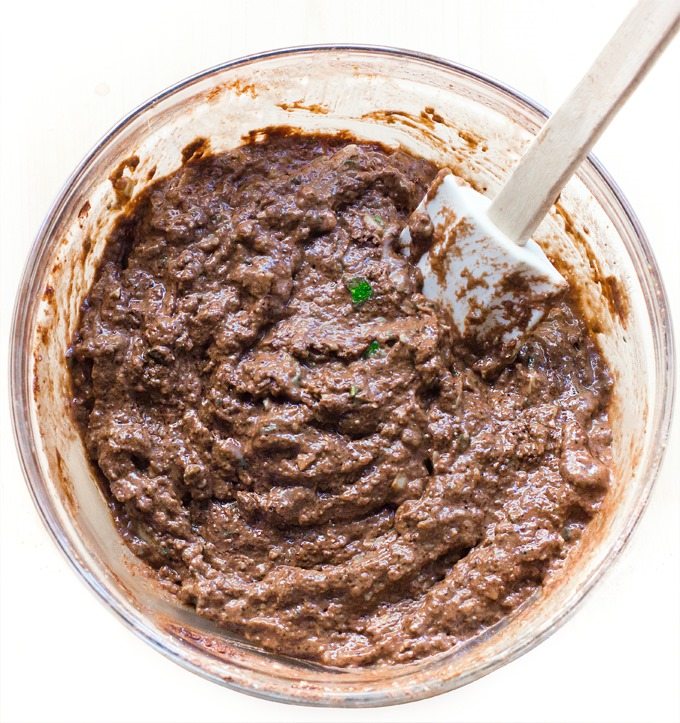 Healthy Chocolate Zucchini Bread
Every single time I make a recipe with chocolate and zucchini, it reminds me of babysitting back in middle school and watching this one particular episode of Veggie Tales cartoons, where an evil zucchini tries to force everyone to worship a giant chocolate bunny.
There's even a song about it, called "The Bunny Song."
It gets stuck in your head really quickly.
Anyways…
(View the video, above)
The recipe for this moist chocolate zucchini bread is super simple: Combine the ingredients in a large bowl, pour the batter into a pan, and sprinkle some chocolate chips on top if you feel like it. Place it in the oven and go about your day. Leftovers can also be sliced and frozen, to have on hand for a quick and healthy breakfast or snack.
More Easy Zucchini Recipes:
Zucchini Brownies (Keto Option)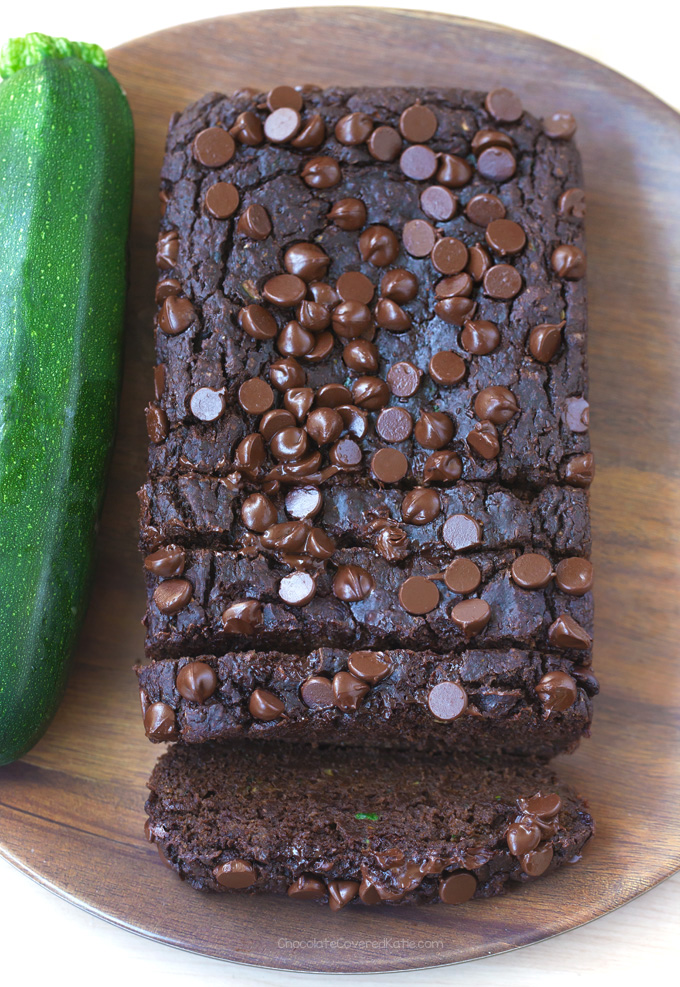 My birthday was this past Wednesday, and although I didn't have any actual cake on my birthday (don't worry – I did eventually get my birthday cake), I started the morning with chocolate zucchini bread for breakfast and later celebrated in Chocolate Covered Katie style, by eating a chocolate bar the size of my face.
It was a good birthday.
If you like to talk to tomatoes.
If a squash can make you smile.
If you like to waltz with potatoes.
Up and down the produce aisle…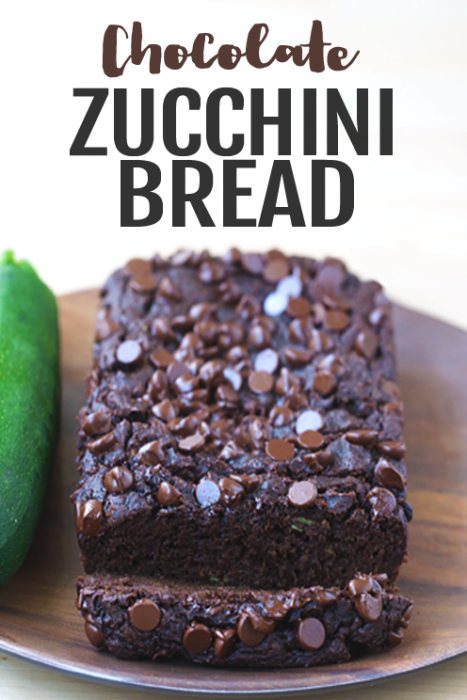 If you try this zucchini bread, be sure to rate this recipe in the comments, or tag me on Instagram @ChocolateCoveredKatie so I can see and like your pictures!
Chocolate Zucchini Bread
Chocolate Zucchini Bread
Print This Recipe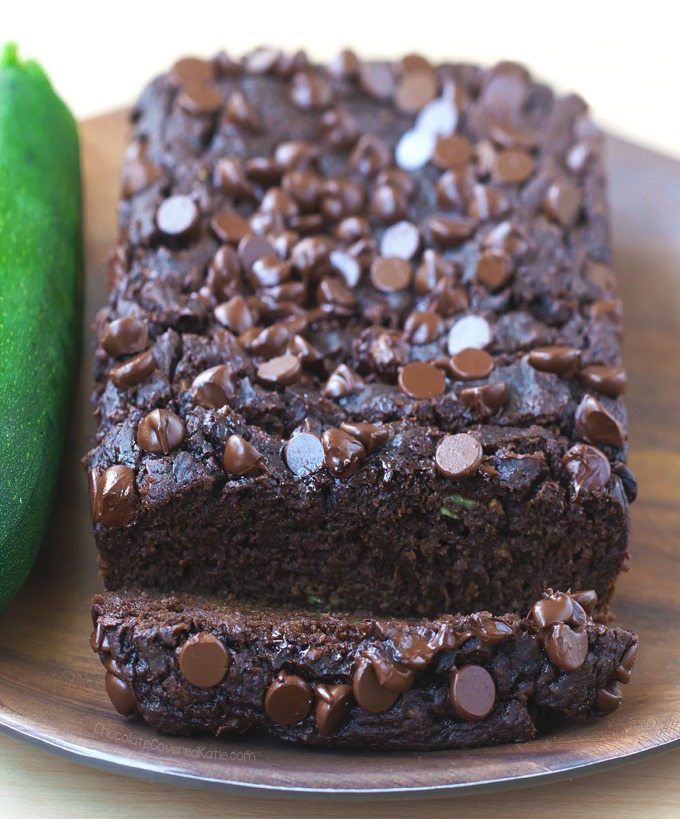 Ingredients
1 1/4 cup spelt, white, or oat flour
1/4 cup + 2 tbsp cocoa powder
3/4 tsp baking powder
1/2 tsp baking soda
1/4 tsp + 1/8 tsp salt
1/2 cup unrefined sugar, or xylitol for sugar-free
pinch stevia, or 2 additional tbsp sugar
1 packed cup finely grated zucchini (220g)
3/4 cup yogurt, such as coconutmilk yogurt
1/4 cup veg or melted coconut oil
1 tbsp pure vanilla extract
1/3 cup mini or regular chocolate chips, optional
Instructions
*Notes: I find it easiest to grate the zucchini by pulsing it in the food processor. If you're used to healthy desserts, feel free to omit the extra 2 tbsp sugar of choice for a less-sweet result. With just 1/4 cup oil in the entire recipe, I'd recommend leaving it in for best results. Sub at your own risk.
Preheat the oven to 350 F. Grease a 9×5 loaf pan. Stir together all dry ingredients in a large mixing bowl. Add remaining ingredients, and stir to form a batter. Smooth into the loaf pan. Press some extra chocolate chips into the top if desired. Bake on the center rack 35 minutes, then (without opening the oven door) leave in the closed-but-turned-off oven for another 5 minutes. Let cool completely, then very loosely cover and refrigerate. If at all possible, I highly recommend not even tasting this until the next day, as the flavor and texture are both so much better!
Popular Right Now: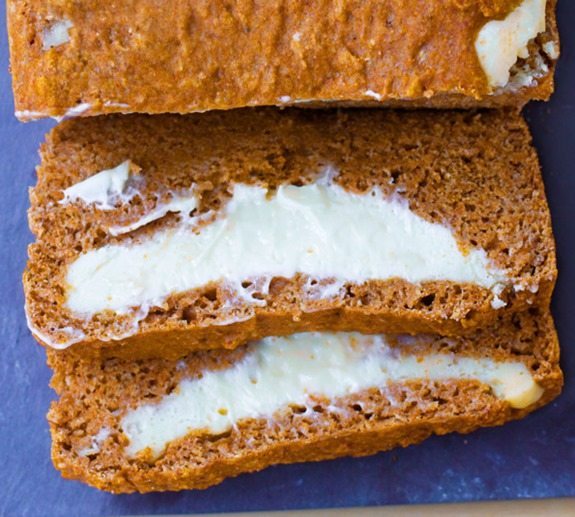 Cream Cheese Swirl Pumpkin Bread, from the Hello Breakfast Cookbook