A healthy chocolate cake recipe that tastes so sinful you will never believe it!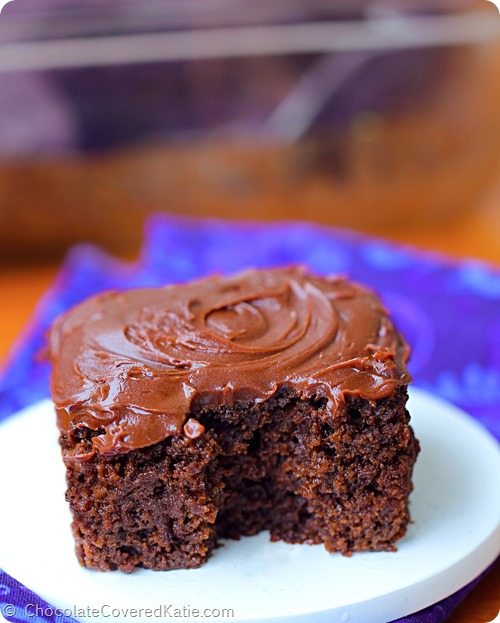 There is NO oil needed for this chocolate cake!
The recipe gets rave reviews every single time I make it… even from people who aren't normally fans of healthy desserts!
It can definitely hold its own against any high-calorie chocolate cake from a fancy restaurant or cake shop, and no one ever guesses it isn't full of fat and sugar.
Try it with any of my 25 Healthy Frosting Recipes.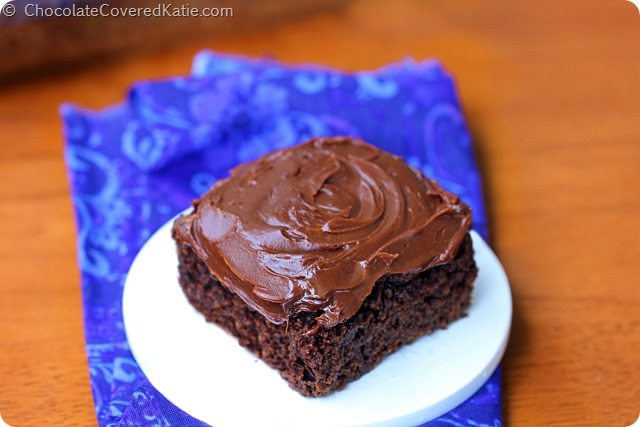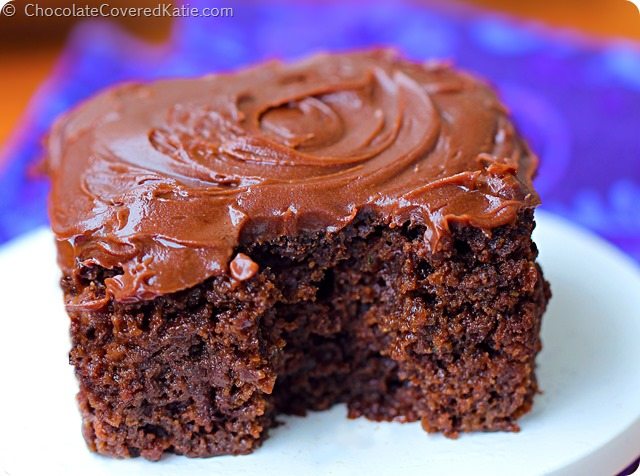 Bonus points: There are no "weird" ingredients in this recipe.
No offense, Chocolate Cauliflower Cake.
By using yogurt, such as So Delicious or Wholesoy, you can cut way back on the fat and empty calories while still retaining all of the moisture and richness of a traditional cake made with oil.
Years of experience have taught me that chocolate tastes much better when some fat is included, and therefore I chose to add a little nut butter to the healthy chocolate cake recipe as well (for allergy-friendly, you can use Sunbutter or Peabutter).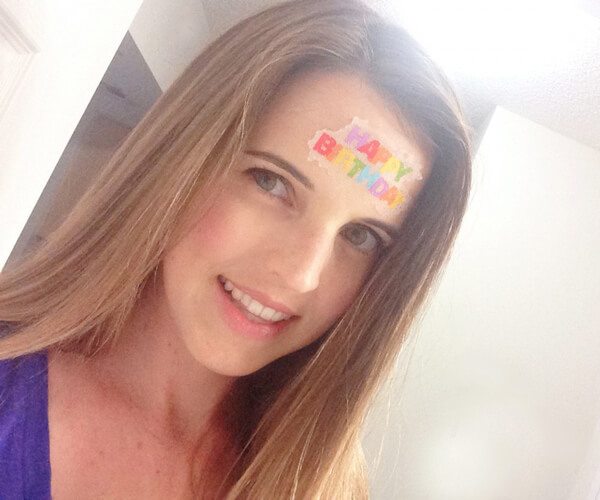 Can you think of a better way to spend one's birthday (my birthday was this past Saturday) than taste-testing chocolate cakes?
I couldn't, and so this is exactly what I did!
(And yes, I'm completely aware of how ridiculous I look with a happy birthday sticker on my forehead. They were a gift from a friend, along with a birthday card that read, "Place on face. Wear out to dinner. No cheating!"
We have a tradition of making the other person do something silly on her birthday; it dates back to high school when we would kidnap the birthday girl—still in her pajamas—before school and take her to IHOP for breakfast. Perhaps a childish tradition to continue now that we are in our late 20s? But fun, nonetheless!)
Anyways, back to the healthy chocolate cake…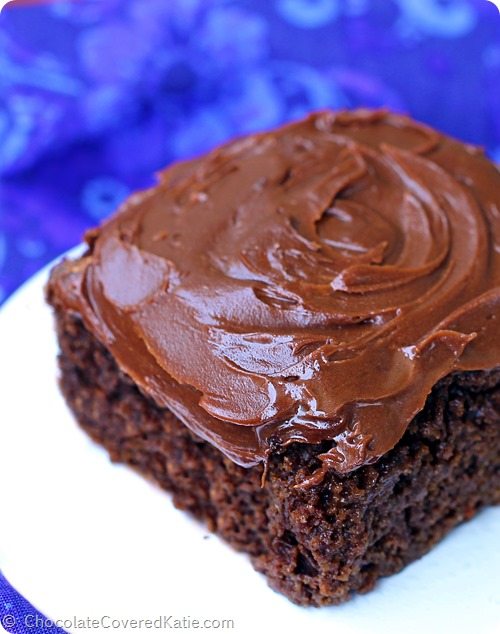 Question of the Day: What was your BEST birthday ever?
Although my best birthday was probably my 16th, this past birthday came pretty close. When it started to lightning and pour rain around 8 PM, I was initially worried no one would show up.
But the rain quickly dissipated, and I had an amazing night in downtown DC with around 30 close friends, none of whom I knew a year ago. It was completely terrifying to start over when I first moved to the area, and I think last Saturday was the first time I realized I finally didn't feel like an outsider anymore.
P.S. If you need ideas for your next birthday, please feel free to steal my idea of spending the day eating chocolate cake!


100 Calorie Healthy Chocolate Cake
100 Calorie Chocolate Cake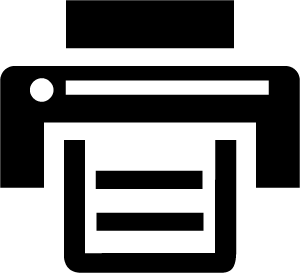 Print This Recipe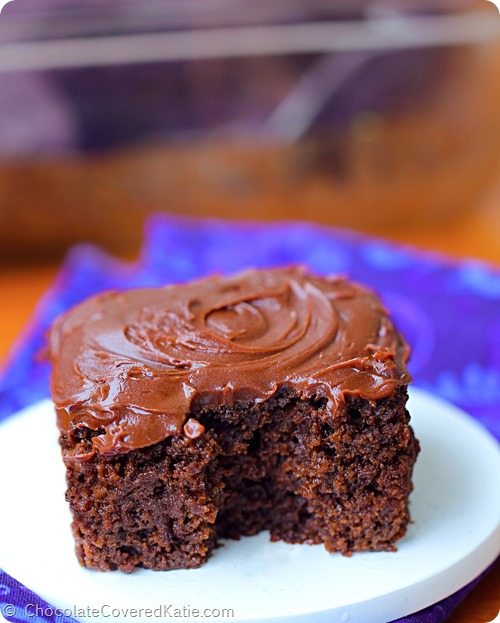 Ingredients
1 cup spelt, white, Bob's gf, or ww pastry flour (120g)
6 tbsp cacao or unsweetened cocoa powder (30g)
1/2 tsp each: baking soda and salt
3/4 cup granulated sugar of choice or xylitol (140g)
1/2 cup mini chocolate chips, optional
1/4 cup yogurt of choice, such as vegan So Delicious (60g)
3/4 cup water (180g)
1/4 cup almond butter, peanut butter, OR allergy-friendly alternative (60g) - For a nut-free cake, try my Vegan Chocolate Cake Recipe
2 tsp pure vanilla extract (8g)
Instructions
Preheat oven to 350 degrees F, and grease an 8-in square or round pan. Set aside. In a large bowl, combine the flour, cocoa powder, baking soda, salt, optional chips, and sweetener, and stir very well. (If your nut butter is not stir-able, gently heat it until stir-able.) In a new bowl, whisk together the nut butter, yogurt, water, and vanilla. Pour wet into dry and stir until just combined (don't over-mix), then pour into the greased pan. Bake 25 minutes or until batter has risen and a toothpick inserted into the center of the cake comes out mostly clean. (I like to take it out when it's still a little undercooked, let it cool, and then set in the fridge overnight. This prevents overcooking, and the cake will still firm up nicely as it sits.) If you can wait, I highly recommend not taking a taste until the next day… this cake is so much richer and sweeter after sitting for a day. Trust me! Healthier frosting recipes are linked under the first photo in this post.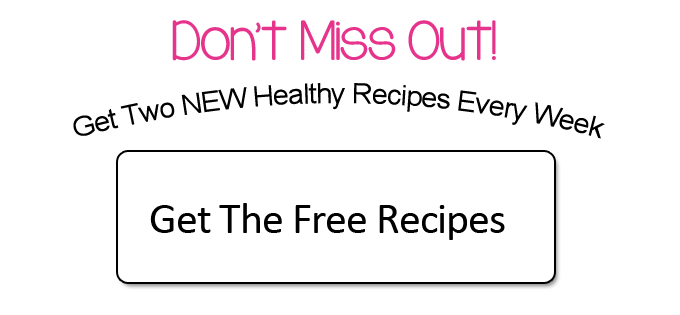 Links Of The Day: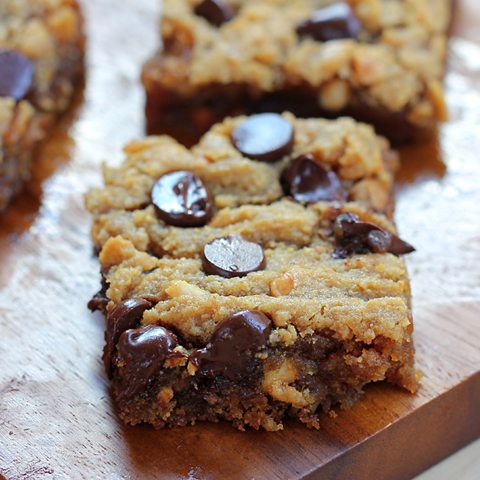 Chocolate Chip Peanut Butter Bars