5 Minutes to Lunch
With the help of a (vegan) hamburger. And a butternut-squash trick.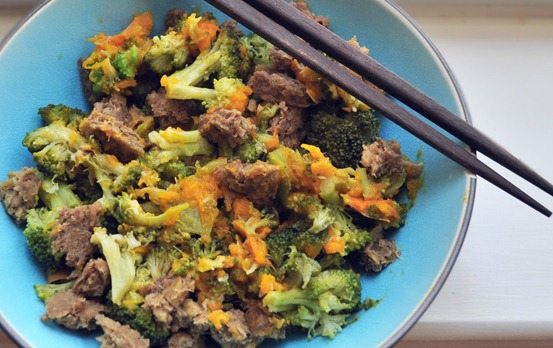 Katie, how can it be "5 minutes" if one of the ingredients is butternut squash? Those things take ages to cook! True, but here's what I like to do: Buy the BIGGEST butternut squash you can find.
Roast the whole thing (see: How to Roast a Butternut Squash… sorry in advance for the creepy photo! :-?). Then portion it out into single-serving amounts and freeze whatever you don't plan to use within a few days. Unlike spaghetti squash, butternut defrosts quite well.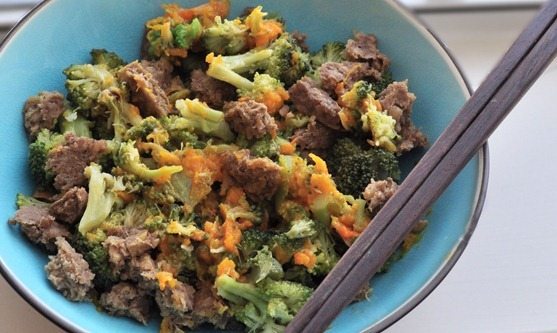 Hamburger Veggie Burger Helper
Steamed Broccoli (or other veg)
Roasted Winter Squash (or sweet potato)
Burger, crumbled (I highly recommend these burgers)
Optional: Nutritional Yeast for topping
Mix everything together, season with salt, and sprinkle nutritional yeast on top, if desired. Try to mix/chop everything well enough that you get a little of each component in every bite :). (You can even pulse with a hand blender a few times if you wish!)
For a gourmet twist, try drizzling with coconut milk immediately prior to eating.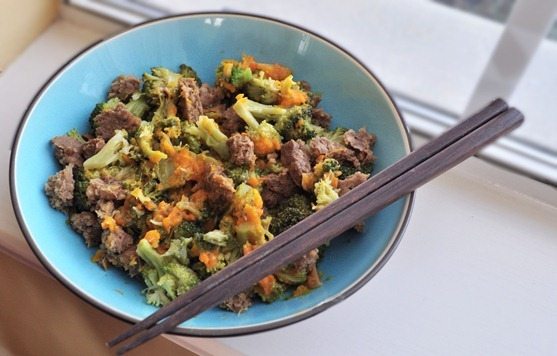 Seriously, why bother with complicated recipes that take hours when simple things can taste just as good?  My dessert was just as easy and quick-to-prepare as lunch.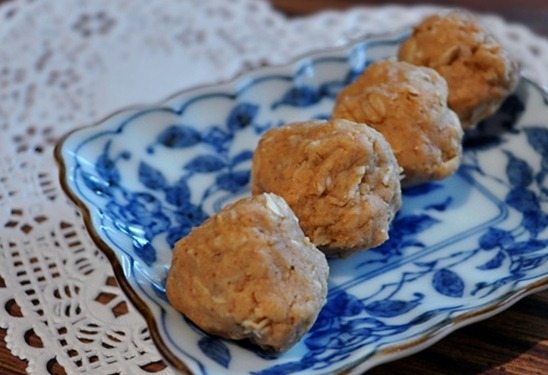 Three-Ingredient Peanut Butter Balls
Life is too short to spend it slaving over a stove (unless, of course, you enjoy the cooking process. I just don't happen to be one of those people.)
.
Question of the Day:
Do you ever freeze leftovers?
I love to cook in bulk and freeze extra servings of things. Cook once, eat twice… or three or four times! Soup is a favorite meal to freeze. But I like freezing foods like pancakes as well. The only problem is that my freezer can get pretty crowded! 😕
Other question: Have you ever eaten Hamburger Helper?
For the Stevia Giveaway Winners: click here.
Artisana winner: bottom of this post.