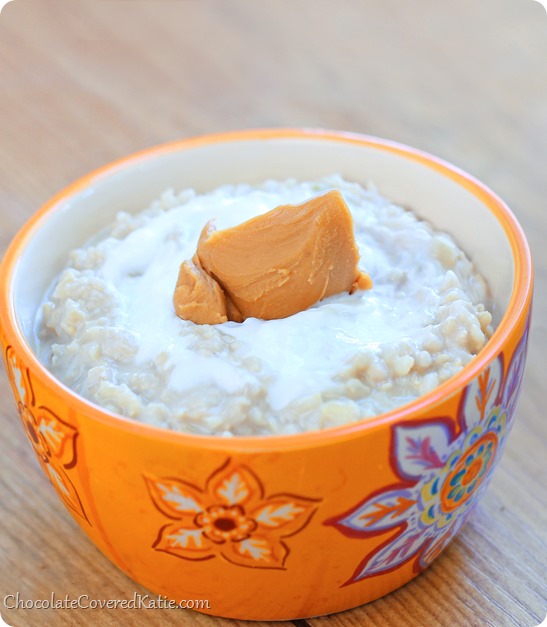 Creamy, peanut buttery comfort food.
High in both fiber and protein, peanut butter rice pudding is one of those easy desserts that can be made with just a few ingredients, no blender, and no difficult cooking techniques. It's super easy to customize if you're craving, say, chocolate chip peanut butter rice pudding.
Now why would anyone ever be craving that? 😉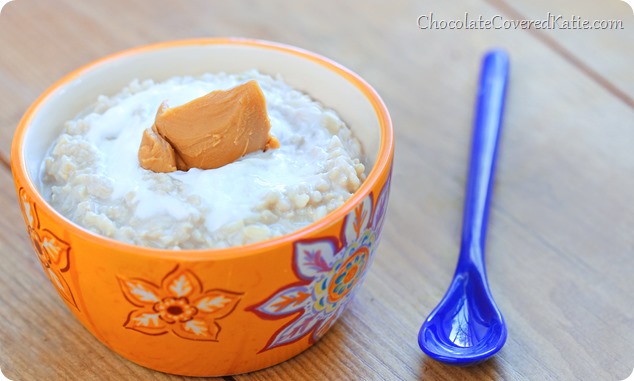 Peanut Butter Rice Pudding
(serves 4-6)
1 cup uncooked brown or white rice (170g)
2 1/2 cups milk of choice (600g)
1/2 tsp salt
1/4 cup to 1/2 cup peanut butter (depending on desired richness)
2/3 cup water (160g)
2 tsp pure vanilla extract
sweetener of choice (such as scant 1/3 cup sugar of choice or 1/4 tsp uncut stevia)
optional variations: Stir in some chocolate chips or swirl in your favorite jelly or fresh berries
Combine rice, salt, and milk of choice in a saucepan, and bring to a boil. When it comes to a complete boil, lower to a simmer and cover. Simmer, covered, until rice is thick and fluffy. This will take around 10-40 minutes, depending on the type of rice you use. Then stir in the peanut butter and the 2/3 cup water and return to a boil. When it comes to a full boil, turn off the heat but leave covered until the water is absorbed and the rice gets thick and fluffy (about another 20 minutes). Stir, then add all remaining ingredients. Eat warm or cold. Add the chocolate chips immediately if you want them melted; or stir in after the pudding is cold if you'd prefer the chips stay intact.
Click for: Peanut Butter Rice Pudding Nutrition Facts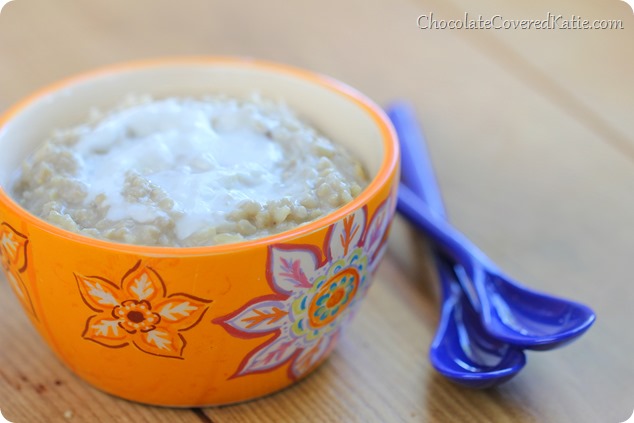 What do you think…
With whole grains and protein and fiber, rice pudding can totally count as breakfast food… Right??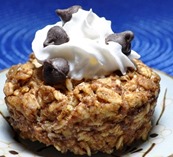 Link of the Day: Cookie Dough Baked Oatmeal