Soft, baked, healthy pumpkin oatmeal breakfast cupcakes!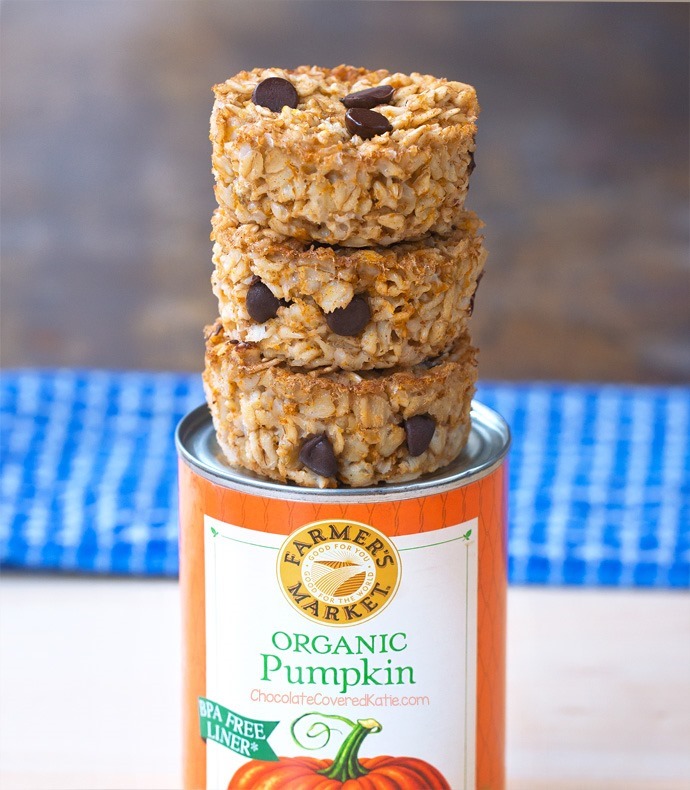 Cook just once – and you get a healthy breakfast for the entire week!
Gluten-free
Dairy-free
Egg-free
High-fiber
High in Vitamin A
And just 8 ingredients!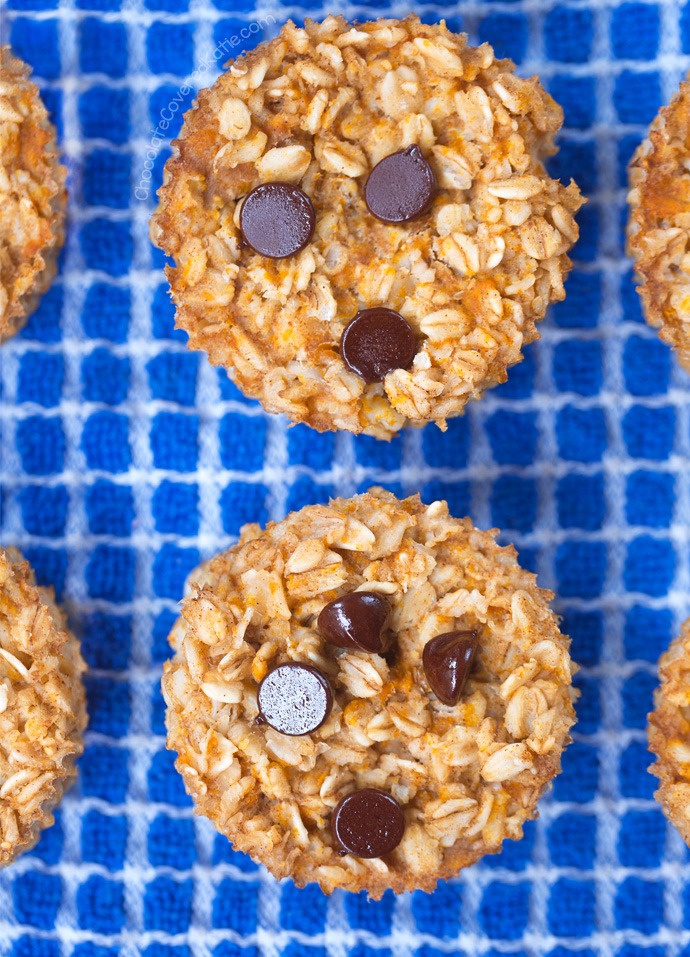 The original version of this recipe—the Breakfast Oatmeal Cupcakes To Go—is one of the most popular recipes on my blog and is a recipe that many readers (including my own mother) have added to their routine breakfast rotation, because the cupcakes are easy to take on-the-go and can be individually frozen so they're ready any time you need an instant healthy breakfast.
Just grab however many you want out of the freezer, throw them into a lunchbox or tupperware container, and take them on your way!
(View the video, above)
Feel free to have fun customizing the cupcakes with different add-ins, such as raisins, chopped walnuts, shredded coconut, or even dried cranberries. I added chocolate chips this time, because chocolate is obviously my favorite add-in for pretty much everything.
You can also frost the cupcakes if desired, with melted coconut butter, almond butter, or even homemade Vegan Marshmallow Fluff!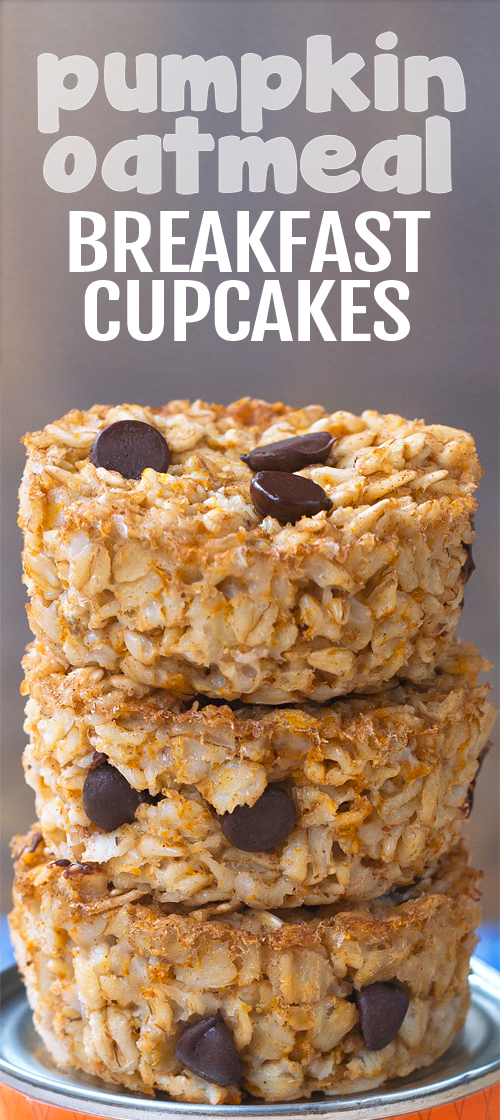 Pumpkin Oatmeal Breakfast Cupcakes
Adapted from my Pumpkin Baked Oatmeal
Pumpkin Oatmeal Breakfast Cupcakes
Yield:
11-12 breakfast cupcakes
Print This Recipe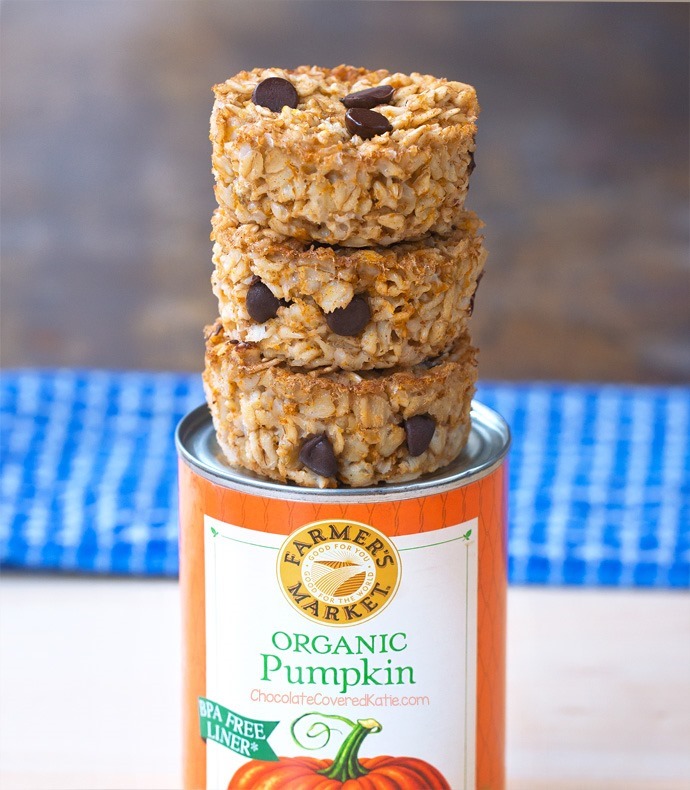 Ingredients
2 1/2 cup rolled oats (200g)
1 1/4 cup pumpkin puree
1 tsp cinnamon
1/2 tsp pumpkin pie spice, or additional cinnamon
1/2 tsp salt
2 1/2 tbsp pure maple syrup or honey OR pinch stevia
1 cup plus 2 tbsp water (plus 2 1/2 tbsp if using stevia)
2 tbsp oil or almond butter, or additional water
1 tsp pure vanilla extract
chocolate chips or other add-ins, as desired
Instructions
Preheat the oven to 380 F. Line a muffin tin. In a large bowl, stir together all dry ingredients. Add remaining ingredients, pour into the liners, and bake 21 minutes on the center rack. If you wish, you can then broil for up to two additional minutes, watching so they do not burn. Take out and let cool. (Note: If you let the cupcakes sit overnight, the liners peel off easily the next day.) Leftovers should be refrigerated for optimum freshness, or you can freeze them for another day. Frosting and add-in ideas are listed above in this post.
Links Of The Day: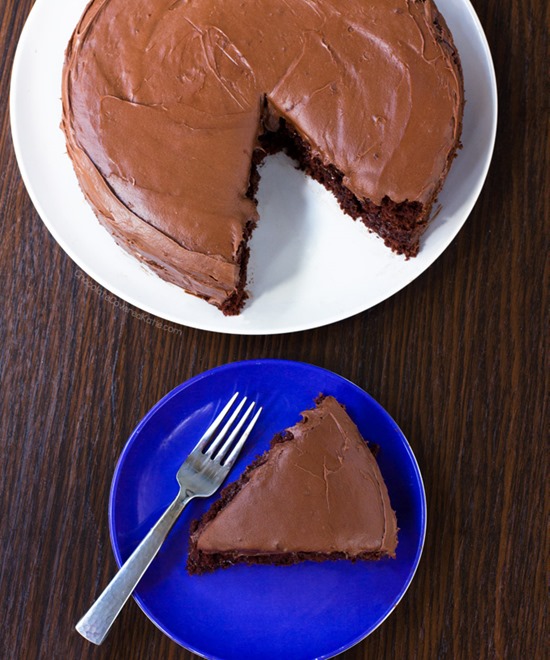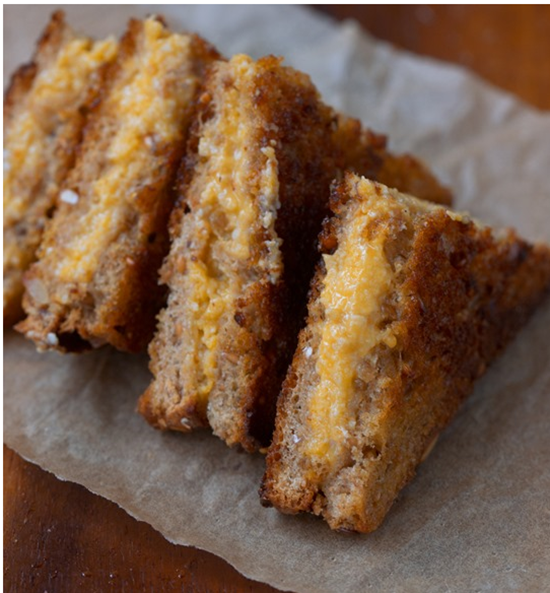 Twelve healthy and super delicious ways to eat pumpkin at breakfast, including pancakes, cinnamon rolls, and pumpkin grilled cheese!