Currently craving this creamy avocado smoothie.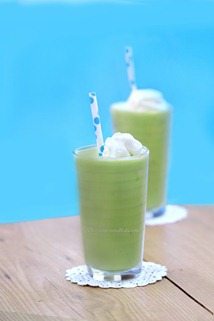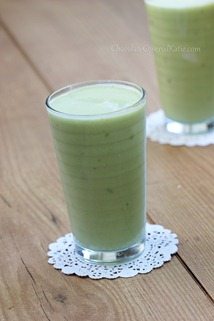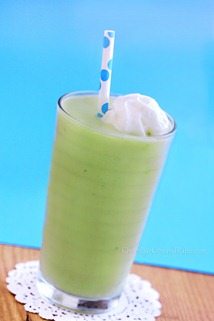 Suddenly, I cannot get enough avocado.
I'm craving it in avocado smoothies, avocado frozen yogurt, avocado chocolate shakes, and am even just scraping it straight into my mouth. This is really strange… for most of my life I loathed avocado, despite giving my best effort to like the heart-healthy fruit.
So I'm not sure what's going on!
Can tastebuds really change after 27 years of life?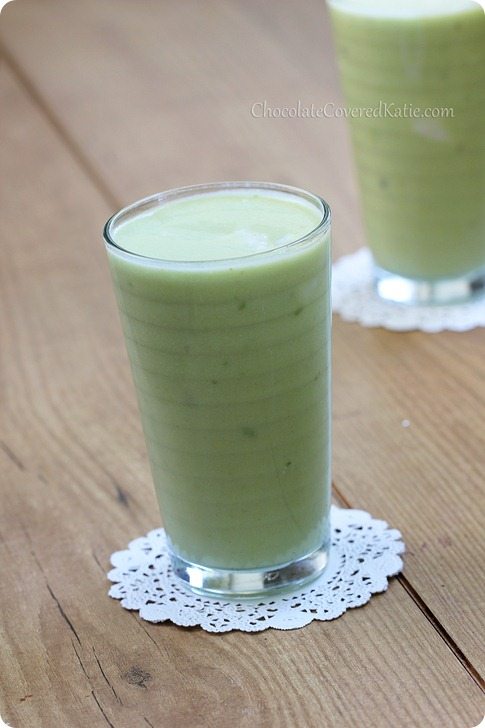 Or did someone switch bodies with me?
Suddenly I like cilantro too, a food I used to detest even more than avocado… this is all so very confusing! But as long as I still like chocolate, I guess everything will be okay

.
Are there any foods you like now that you used to hate? There are many foods I hated when I was younger—mushrooms, red peppers, onions, tomatoes—that I learned to love as I got older. Seriously, how did I not like onions??
Adding avocado to a smoothie might sound strange, but just try it! This avocado smoothie is so creamy and thick, and it honestly tastes more like a vanilla milkshake than a smoothie. I don't know how that is possible, but it's true!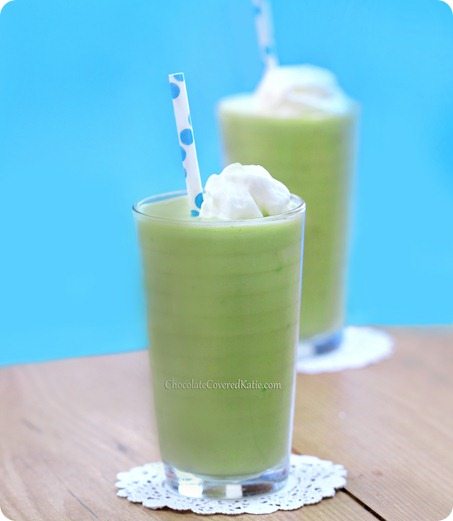 2015 Edit: There is a chocolate avocado smoothie in my cookbook, called The Chocolate Mudslide, that is one of my favorite recipes of all time! If you have the book, I highly recommend you try that recipe first!!

Avocado Smoothie
Avocado Smoothie
Print This Recipe
Ingredients
1/2 of a large avocado (60g)
1 1/2 cups cold milk of choice (360g)
scant 1 tsp pure vanilla extract
pinch pure stevia, or 2 tbsp pure maple syrup or sugar of choice
1/8 tsp salt
4 ice cubes, optional
Instructions
Avocado smoothie recipe: Combine all ingredients in a blender until completely smooth, then serve. Makes about 2 cups (1-2 servings).
Link Of The Day: