Addictively crispy homemade baked fries – with no frying required!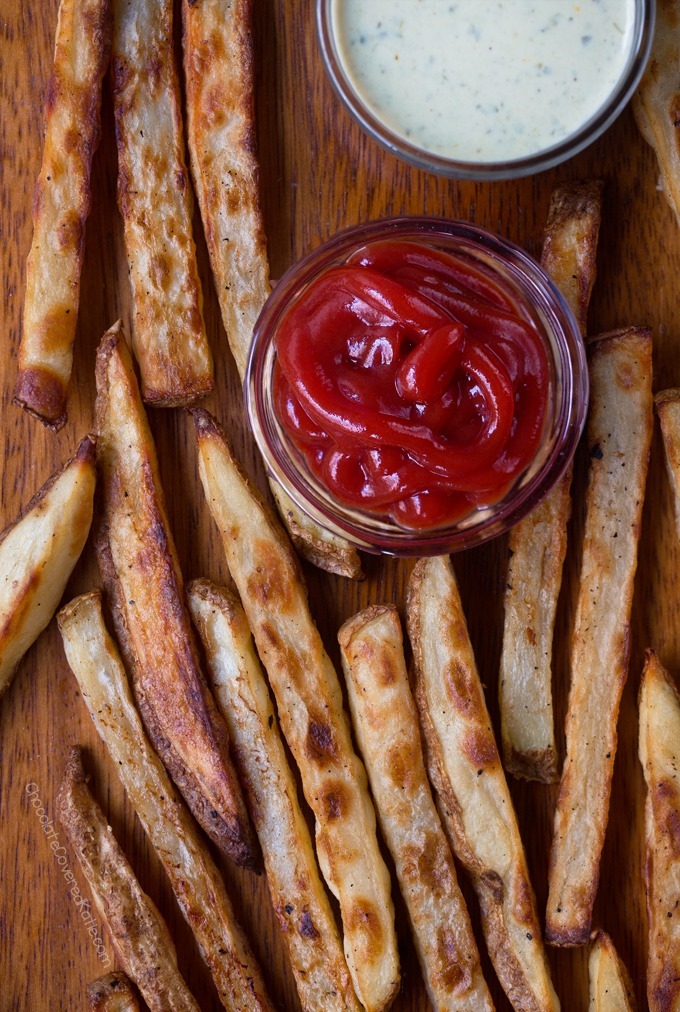 Once you see how EASY it is to make your own fries at home, you will never go back.
Thick-cut, crispy homemade french fries are on a completely different playing field from the soggy, greasy fries at fast-food restaurants.
If you've never tried making your own fries at home, I highly recommend it.
They can be prepared with just five minutes of actual prep time, and today is the perfect day to try – I just found out this morning that it's National French Fry Day.
What are the odds I would unknowingly have planned to post a french fry recipe on this day, of all the days in the year???
It's like it was meant to be.
Also Try These Buffalo Cauliflower Wings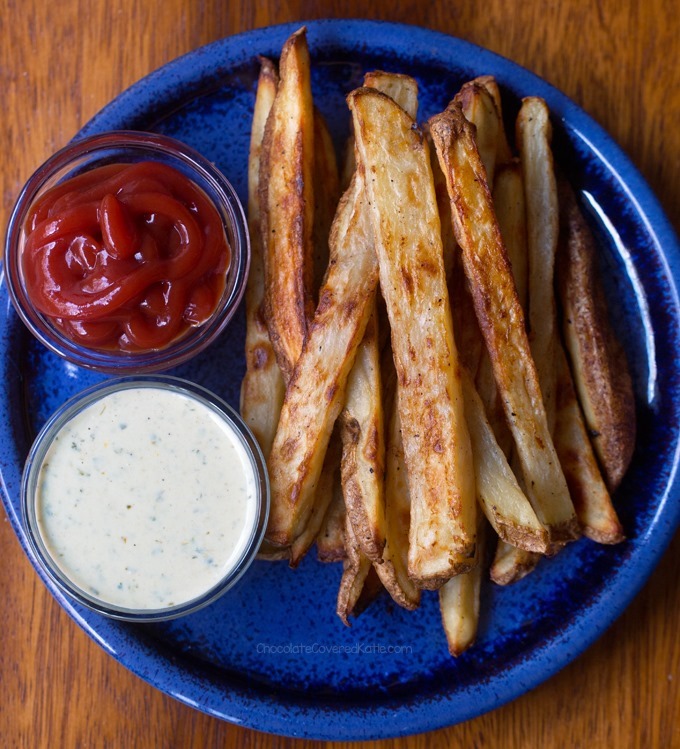 A few tricks I've learned along the way:
1. Soak the fries for a few hours in water, then pat completely dry
2. Bake them on parchment paper to get them crispier
3. Be sure to use a high enough heat so the fries don't just steam
4. Leaving the skin on adds nutrition and makes the recipe easier, but you can definitely opt to peel the potato if you'd prefer less rustic baked fries
And then eat straight out of the oven, sprinkled with sea salt or dipped in ranch dressing, ketchup, or homemade Avocado Mayo.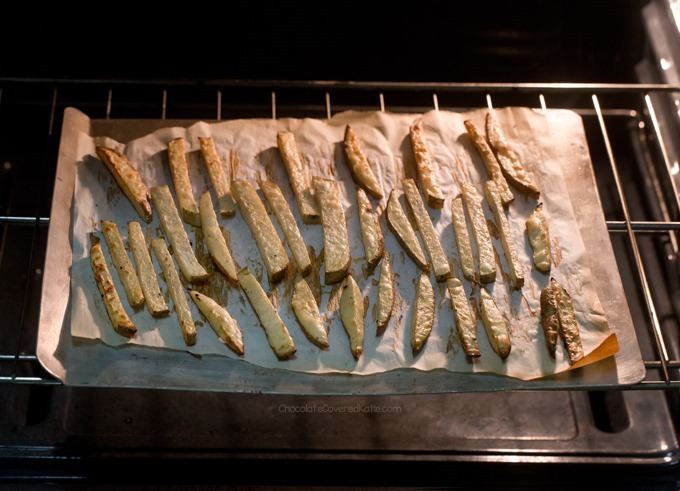 Honestly, I think half the reason I like french fries is because I really, really love ketchup.
But that's another story.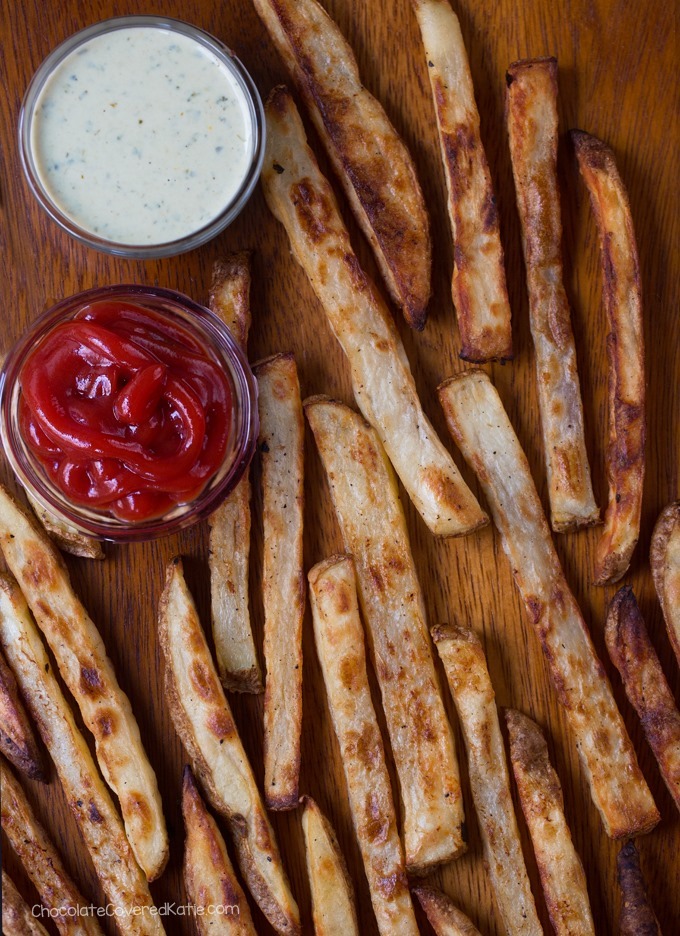 I took some for a picnic lunch this past weekend, with homemade baked fries, carrots, and this Veggie Burger Recipe.
Of course we also packed desserts, making it a fantastic picnic all around, and the weather couldn't have been more perfect.
There are things I miss about living in Dallas… but "110-degree summers" is not on that list.


Adapted from Crispy Sweet Potato Fries
Crispy Oven Baked Fries
These crispy homemade baked fries are cooked in the oven, no frying required.
Ingredients
1

large russet potato

1/4

tsp

salt

1/4

tsp

garlic powder

1/4

tsp

onion powder

other spices as desired

2 1/2 to 4

tsp

oil
Instructions
*The potato I used was 13 oz (about the size of 2 fists put together). While you technically could omit the oil, the fries will be much softer and not as crispy, so I recommend including at least 2 1/2 tsp oil if you can. It really isn't much and will make a big difference in the taste and texture.

Scrub the potato. I left the skin on, but you can peel if you prefer. Cut into matchsticks. Place in a bowl and cover with water. Let soak 1-2 hours, then drain and pat completely dry. Preheat oven to 450 F. Line a baking sheet with parchment paper. Toss fries with the oil and seasonings, then place in a single layer on the baking sheet. Don't crowd the pan. Bake on the center rack 20 minutes, flip, then bake 20 additional minutes or until browned to your liking.

View Nutrition Facts
This Week's Trending Recipes: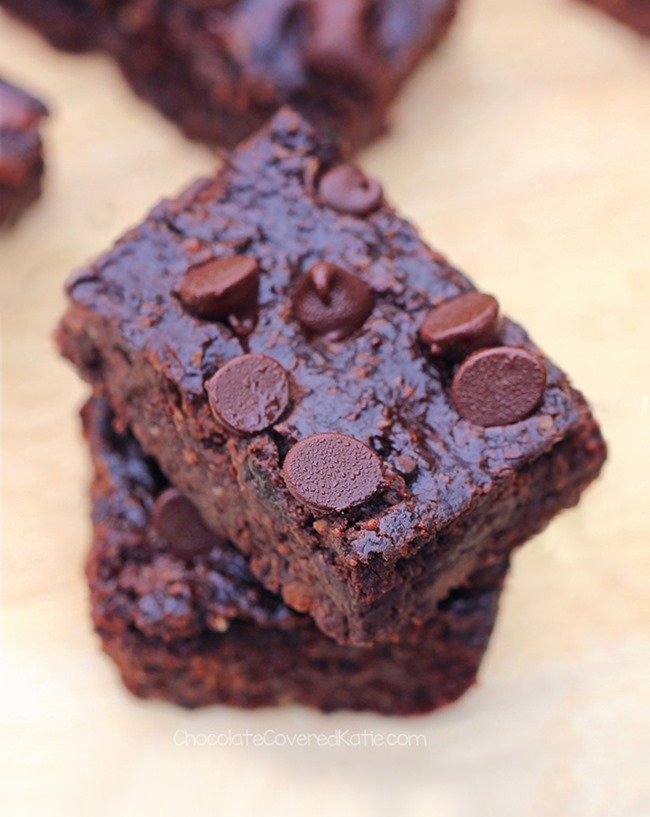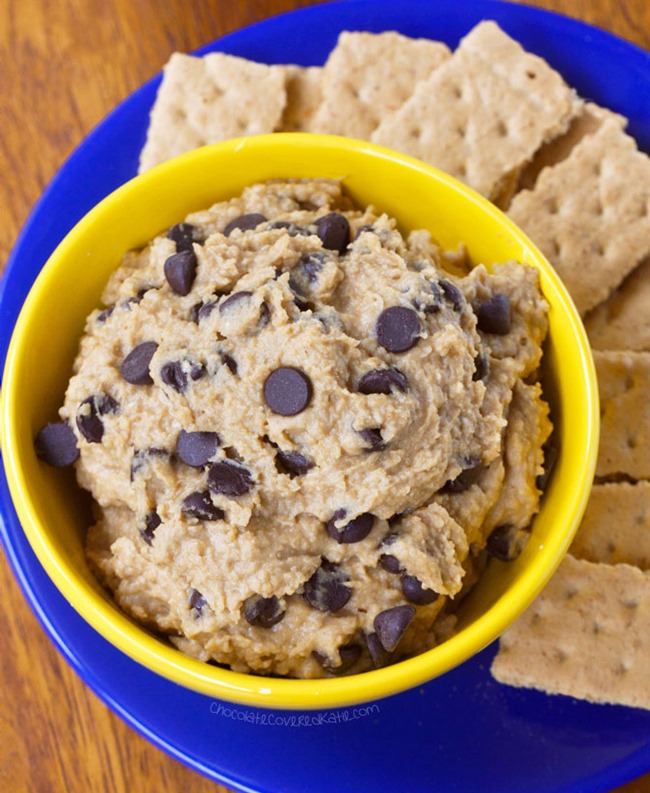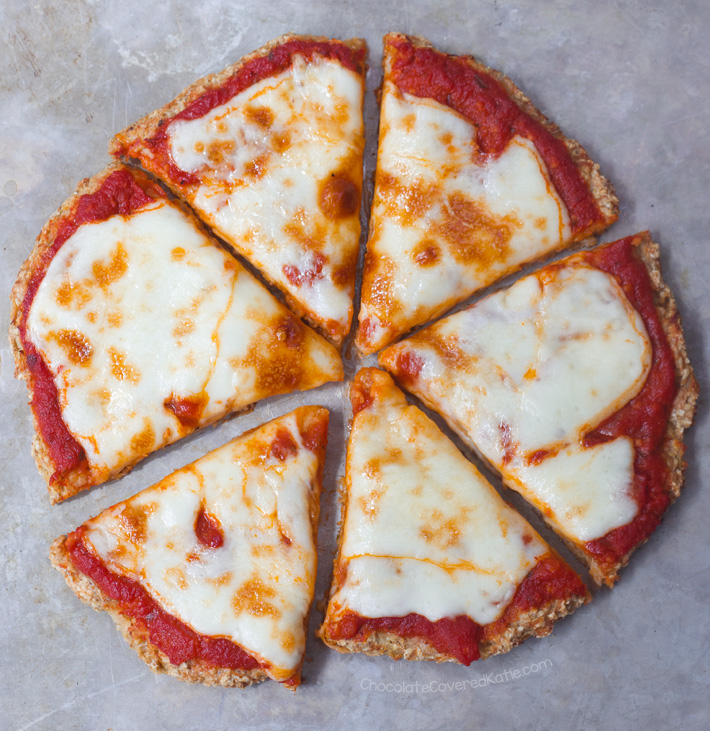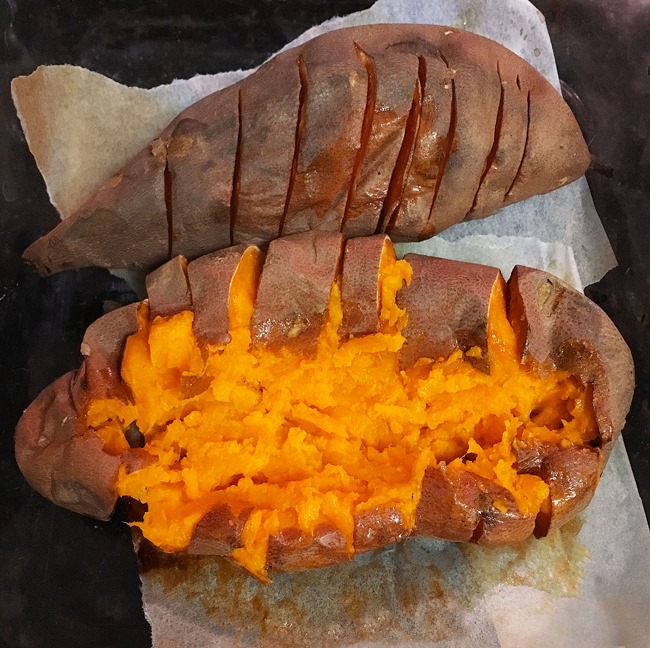 How To Cook Sweet Potatoes – The Better Way