Until yesterday, I'd never tried baked oats.
Could that really be true?
Me?? With all of the Healthy Oatmeal Recipes?
Yes, somehow, it's true. Baked oatmeal has been on my list for a long time, but that "to make" list is kinda lengthy. Thankfully, I finally got around to it… and now I am kicking myself (hard!) for not trying baked oatmeal sooner! I see many bowls (ramekins?) of it in my chocolate-covered future.
Single Serving Baked Pumpkin Oatmeal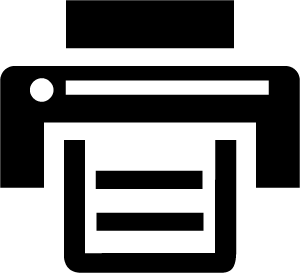 Print This Recipe
[mrp_rating_result show_count="false" show_rich_snippets="false"]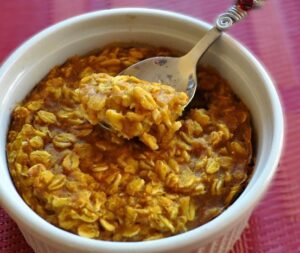 Ingredients
1/2 cup rolled oats (50g)
1/4 tsp pure vanilla extract
1/2 tsp cinnamon, and optional 1/8 tsp pumpkin pie spice
sweetener, such as 1 1/2 to 2 tbsp maple syrup or 1 to 1 1/2 packs stevia
1/4 cup canned pumpkin (applesauce or banana also work)
1/4 cup milk of choice, or nondairy creamer, or water (scale back by a tbsp if using liquid sweetener)
1/8 tsp salt
Optional: 1 to 2 tbsp oil or favorite nut butter (if oil, scale the milk back by a tbsp)
Optional: raisins, walnuts, brown sugar to sprinkle on top, etc.
Instructions
Single Serving Baked Pumpkin Oatmeal: Preheat oven to 380 degrees. Combine raw oats, spices, pumpkin, and milk. Pour into a greased 1-cup ramekin (or two 1/2-cup ramekins) or a mini-loaf pan. Cook for 20 minutes or more, until it gets firm. Finally, set your oven to "high broil" for 3 more minutes, or until it reaches desired crispy-ness (or simply just bake longer, but broiling gives it a nice crust). You can even make this the night before. Edit: some readers told me that they like to make multiple servings at once and freeze leftovers for an instant breakfast! A few readers have had success making this in the microwave, but I haven't tried.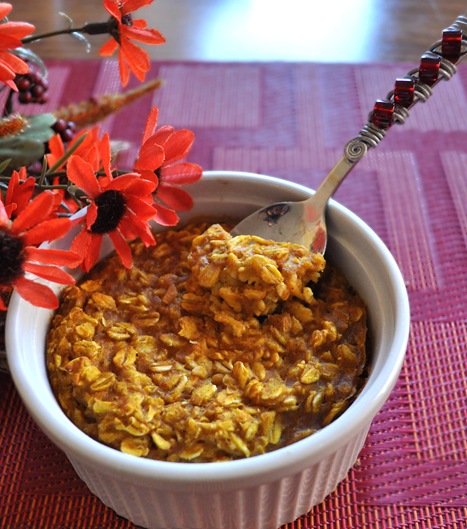 So, Pumpkin Boatmeal?
It was like biting into a warm pumpkin-oatmeal cookie. Highly, highly recommended! I thought I'd miss my creamy oats, but surprisingly I didn't miss them one bit groat. I should've known: oatmeal in any form is pretty much guaranteed to be a hit with me.