Bite me.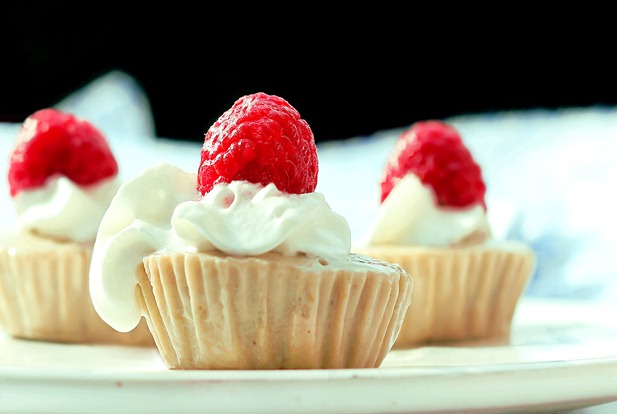 Don't mind if I do.
The following cheesecake recipe came about  a few mornings ago, after I found myself with just half a banana that needed to be used up. (I hate wasting food.)
I used the other in a favorite recipe: PB Breakfast Pudding.
So I threw the remaining banana into my already-messy food processor, along with some other ingredients in danger of going to waste—leftover canned coconut milk and the raw cashew butter I really should remember to use more often. Food processor recipes are my favorites because, unlike baked goods, they are very difficult to mess up.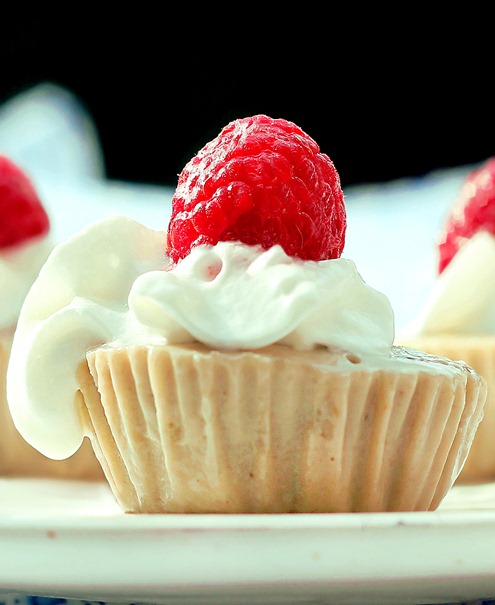 Banana Split Cheesecake Bites
(Or Banana Cheesecake Fudge!)
Found here: My Raw Recipes.
1/4 cup canned coconut milk (lite or regular)
2 tsp pure vanilla extract
1/3 cup mashed banana (measured after mashing)
1 stevia packet or 1 tablespoon sugar (or to taste)
1/16 tsp salt
1/3 cup raw cashew butter or coconut butter. (If you can't find either, you can make raw cashew butter by soaking raw cashews for a few hours until soft, then draining and blending. Be sure to measure the 1/3 cup after blending. I haven't tried this with roasted cashew butter so I can't vouch for the taste if you sub it.)
Blend everything together, very well. (I used a Cuisinart food processor.) If desired, you can add shredded coconut. Pour into cupcake liners or a small container, or you can even make a mini springform pie. Or increase the recipe to make a traditional-sized pie! Freeze until hardened (a few hours). Store in the freezer or in your tummy.
See the following for: Calories and Nutritional Info.
I know people will ask about substitutions: I've listed a few substitution ideas if you click on the above "calories and nutritional info" link. Please feel free to experiment with your own substitutions, and be sure to report back so others can read about your results!
I wish I had more photos for you, but even getting these was a challenge. As I said in an earlier post, our weather on Tuesday was horrible! At least the flowers were happy

.
Question of the Day:
Do you have trouble using up leftovers?
After making a recipe, are you ever left with half a can of beans? Half a can of tomato paste? Half a can of pumpkin? I hate wasting food, but often a recipe will only call for half a can of something, which leaves me scrambling to figure out how to use up the other half before it goes bad in the fridge. Pumpkin is the worst… recipes hardly ever use a whole can of pumpkin!
Link of the Day: Eight Uses for Canned Pumpkin.