** My blog was being very grouchy yesterday.**
The home page decided it would be fun to vanish for a few hours, taking my header and all the recipes with it. Not so fun for anyone trying to access a specific recipe, and I am so sorry about the inconvenience. With the help of Servint (I love them and recommend them to anyone searching for a host!), the blog was restored to Thursday– think System Restore, but for websites. Unfortunately, some comments were lost in the process. (Please feel free to leave another, especially if you had a question and never received an answer.) My most-recent post was also lost, and very few people could see it yesterday, anyway. So I'm re-publishing it below. If you're waiting for new recipes, never fear: next week will be full of them!
America runs on coffee.
Dunkin Donuts wants you to think that America runs on them. But I don't think I've ever had a cup of Dunkin Donuts coffee, and I'm still around.
I run on a different sort of caffeine: chocolate!
One of my college roommates definitely ran on coffee, though. She had a mug that said: "Where's my Coffee?" If the mug was clean, I knew she must not be awake yet, because getting coffee was the very first thing she did every morning… and she was quite grouchy without it!
March is National Caffeine Awareness Month. Does anyone else think this is ridiculous? Surely we don't need to raise awareness about something with which every single person in America is already familiar! Eh, but I like caffeine. So I'll do my part to raise awareness anyway!
Below, the coffee-themed recipes on my blog: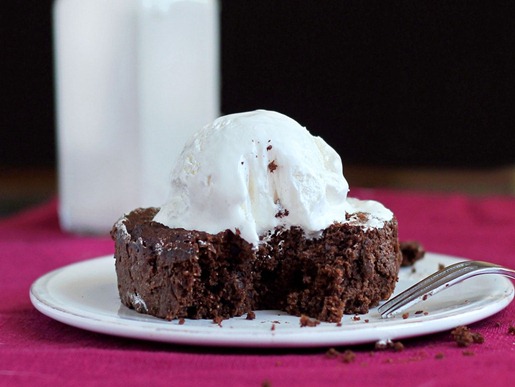 One of the most viewed recipes on this blog, and you can probably make this cake faster than you could pour a cup of coffee! (There's also a non-coffee version, for coffee haters.)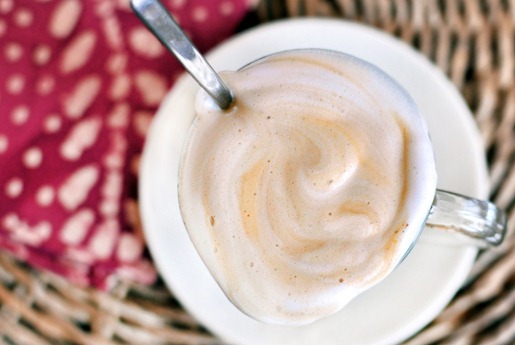 Quick! Get your latte fix now, because soon it will be summer. And who wants to drink a hot pumpkin latte in the summer? Then again, I bet this would be good on ice!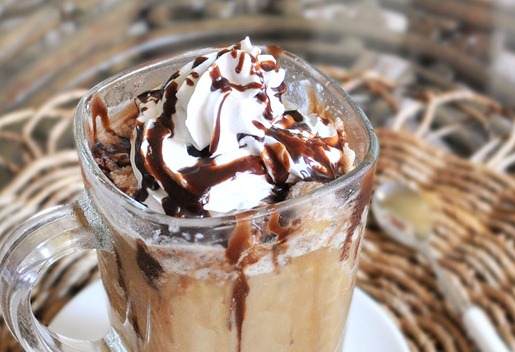 Copycat Starbucks Frappuccinos
Or you can turn the above recipe into ice cream. Frappuccino Ice Cream? Can it get any better? Well, yes, actually it can…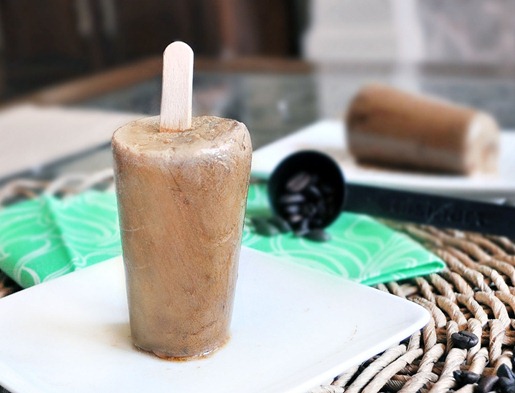 There, see? Better than Frappuccino ice cream. Or at least just as good!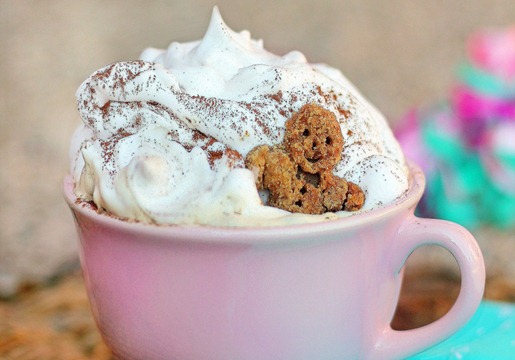 Poor gingerbread man. About a minute after the photoshoot, he was completely submerged in the latte and was reduced to a soggy mush. It's a dangerous world out there for a gingerbread man. But what a way to go!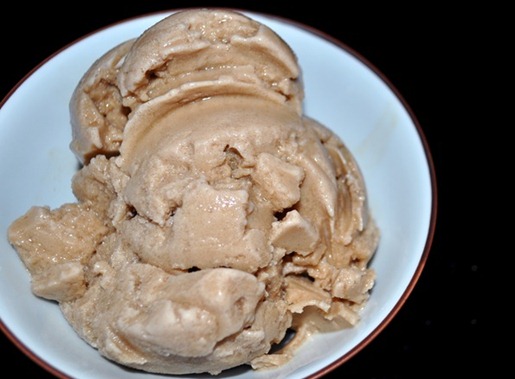 Three-Ingredient Coffee Ice Cream
If you can't tell from the photo, this is a super-old recipe post on my blog. Still delicious, though, especially topped with chocolate syrup. Caffeine overload!
After all, coffee isn't the only source of caffeine…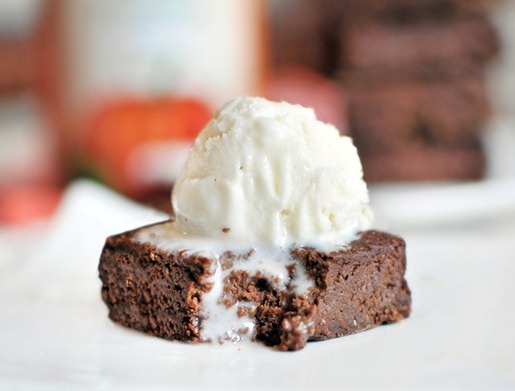 My personal favorite source of caffeine.
Question of the Day:
What do YOU run on?
Coffee? Peanut Butter? A good night's sleep?