As I write this post, I'm on my way to Rehoboth Beach for the week! So far, I've found two ways to entertain myself in the car: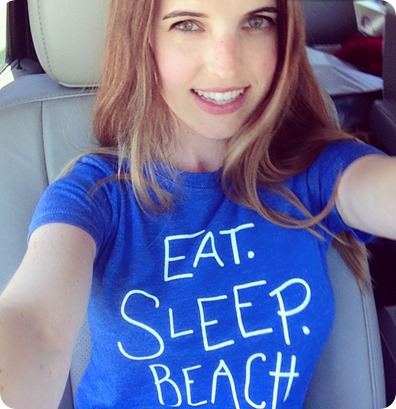 1. Taking ridiculous car selfies. And also snapping pictures of my younger sister who is sleeping. Blackmail for later.
(Older sisters are evil.)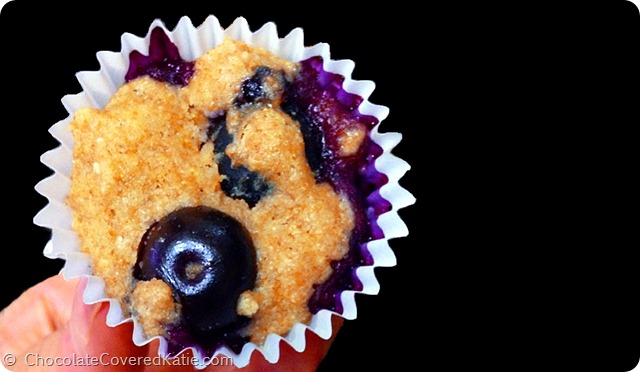 2. Eating homemade blueberry mini muffins, made specifically for the trip.
I adapted the recipe from my Healthy Blueberry Muffins and Chocolate Chip Banana Bread Mini Muffins and was was quite heavy-handed with the blueberries, so each mini muffin is jam-packed (no pun intended) with blueberry flavor. These pictures were also taken with my iphone, proving you certainly can still write a food blog even if you don't want to spend the money for a fancy camera.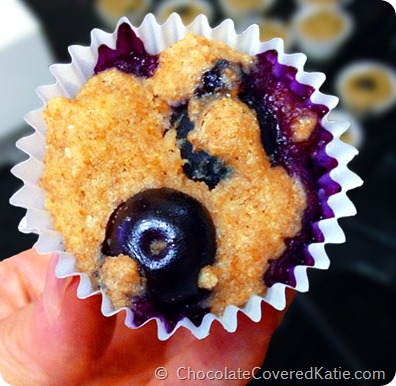 Blueberry Mini Muffins
(makes 20-22)
1/2 cup milk of choice (120g)
2 tsp apple cider vinegar (10g)
1 tsp pure vanilla extract (4g)
1 1/2 tbsp vegetable or melted coconut oil (15g)
1 cup spelt, all-purpose, or Bob's gf flour (120g)
If using Bob's flour, add 1/4 tsp xanthan or guar gum
1/4 tsp cinnamon
1 tsp baking powder
just over 1/4 tsp salt
1/4 cup granulated sugar of choice or xylitol (50g)
pinch stevia, or 1 additional tbsp sugar
1 cup blueberries, fresh or frozen and thawed (125g)
Blueberry Mini Muffins Recipe: Preheat oven to 350 F and line a mini muffin tin. Whisk together the first four ingredients, and let sit at least 10 minutes. In a separate mixing bowl, combine all remaining ingredients but the blueberries and stir very well. Pour wet into dry, and stir until just combined. Then add the blueberries and stir just once, very lightly so as not to break the berries and turn the batter purple. Scoop into the muffin liners, making sure you get at least 2 blueberries in each. Bake 10-12 minutes (my gluten-free trial took 12), or until a toothpick inserted in the center of a muffin comes out clean. (All recipes on this site should be baked in the middle rack unless otherwise noted.) Take out and let sit at least 20 minutes—the blueberry mini muffins will firm up during this time so that they will not stick when the liners are peeled away. Leftover muffins should be stored in the refrigerator or freezer.
Blueberry Mini Muffins Nutrition Facts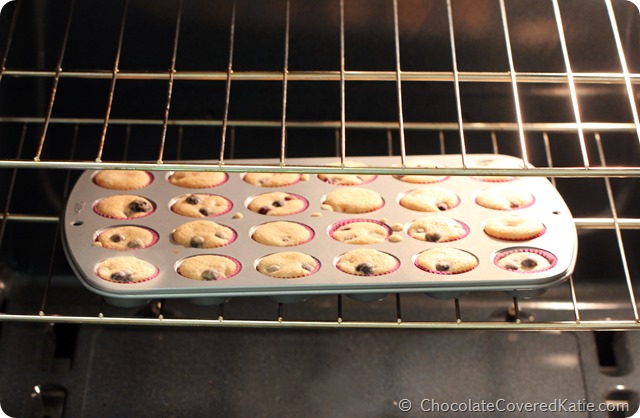 Questions of the Day:
Do you enjoy the beach? 
Are you one of those people who can sit out all day, falling asleep in the sunshine or reading a book under an umbrella? Or do you prefer to be more active, jumping in the waves or shopping in town? My favorite time at the beach is early in the morning when no one else is around and the only sound is that of the crashing waves. I'll go for a walk or run right at the water's edge, watching the sun slowly rise above the water.
Link Of The Day: