Healthy Blueberry Muffins – bursting with ripe, juicy blueberries, and completely irresistible!!!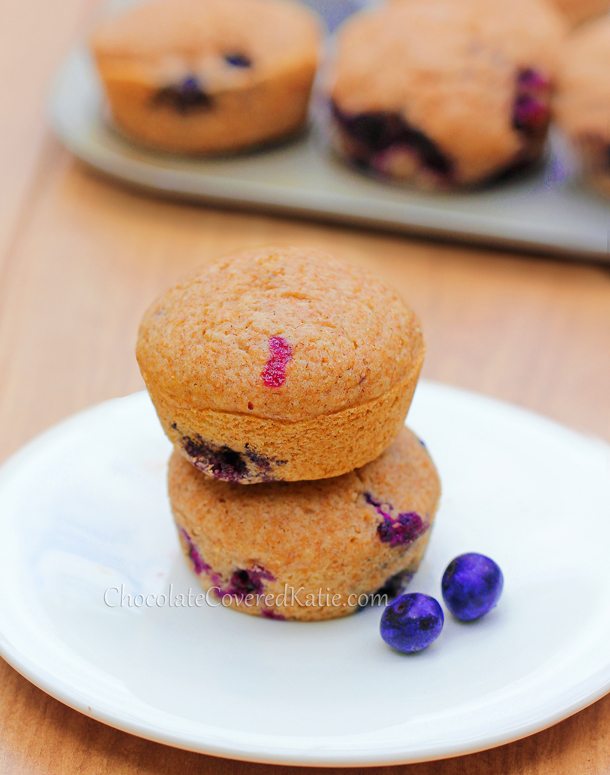 Farmers markets are like candy stores for grown ups.
Sugary-sweet cherries, berries, and melons glitter in the sunlight, beckoning hungry buyers to acquiesce to their charms. It's pretty much impossible to leave a farmers market without at least one impulse buy for which you have no specific plans.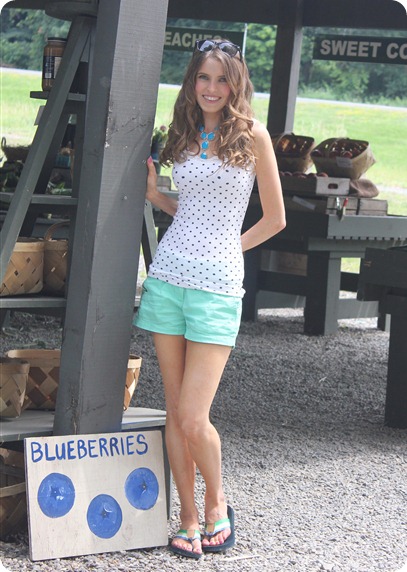 This is the predicament in which I found myself last week, returning home with a bursting carton of fresh blueberries and no inspiration for how to use them.
After much thought (aided by much blueberry-munching), I opted to go with a classic: healthy blueberry muffins.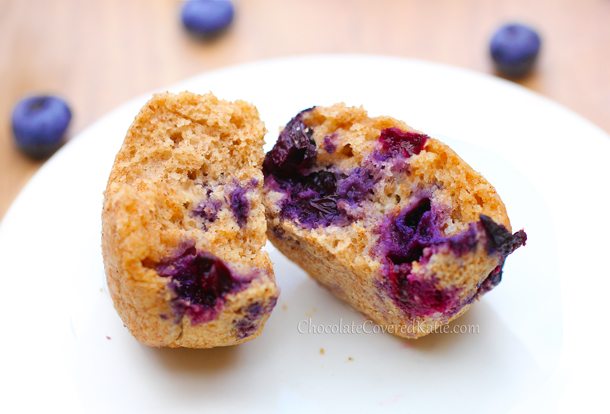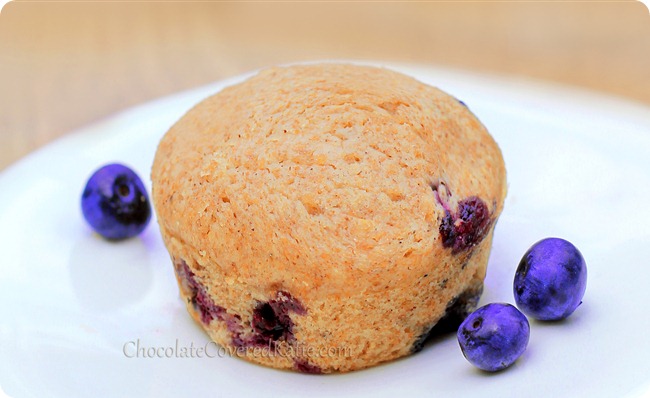 #kidinacandystore
#betterthansweetfactory
#whoneedsstarburst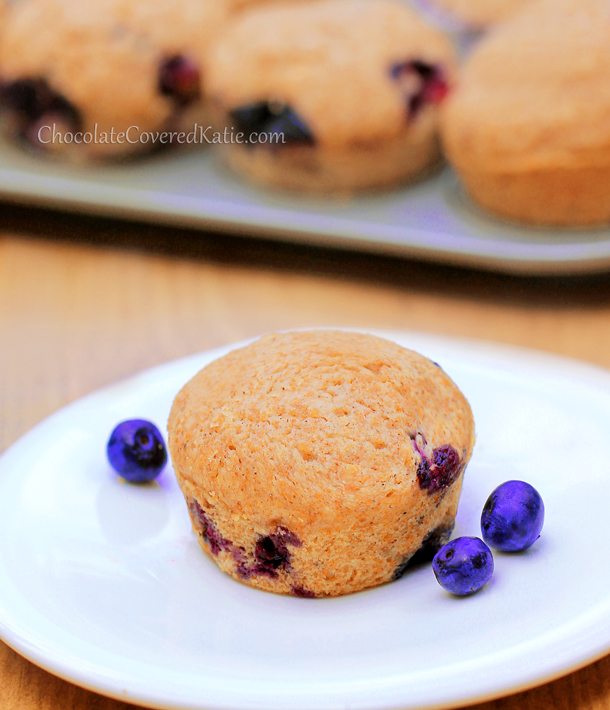 #gettingcarriedawaywithhashtags

Hope you love these healthy blueberry muffins as much as we do!

Healthy Blueberry Muffins
Healthy Blueberry Muffins
Yield:
14-15 blueberry muffins
Print This Recipe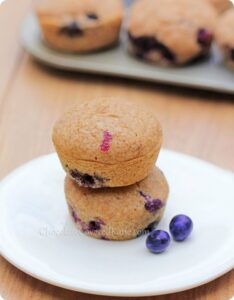 Ingredients
2 cups spelt flour (250g) (All-purpose also works, and a reader had success with Bob's gf mix plus 1 tsp xantham gum)
1/2 tsp plus 1/8 tsp salt
1/2 tsp cinnamon
2 tsp baking powder
1/2 cup sugar of choice or xylitol (100g)
pinch pure stevia, or 2 tbsp more sugar of choice
1 tbsp apple cider vinegar or white vinegar (15g)
1 cup milk of choice (240g)
1 1/2 tsp pure vanilla extract (6g)
3 tbsp vegetable or coconut oil (30g) (Oil-Free Recipe Here)
1 1/3 cups fresh blueberries (165g)
Instructions
Preheat oven to 350 F, and grease a muffin tin or line with muffin liners. In a large mixing bowl, combine first 6 ingredients very well. In a separate bowl, whisk together all remaining ingredients except blueberries. Pour wet into dry, stir until just evenly mixed, and then add the blueberries. Gently stir again, but only until evenly mixed. It's important to not over-stir and break the berries. Pour into the muffin tins and bake 19 minutes. Muffins should look perfectly domed when you take them out. Allow to sit 10 minutes before removing from the tins. Makes 14-15 muffins.
How often do you go to the farmers market?
I really should remember to go more often than I do. Supporting a local farmers market is a really great thing: although the produce is usually more expensive than in a regular grocery store, buying from a farmers market helps family farmers and cuts back on fossil fuel usage related to shipping produce around the globe. Plus, fresh food has more nutrients… and tastes way better!
Link Of The Day: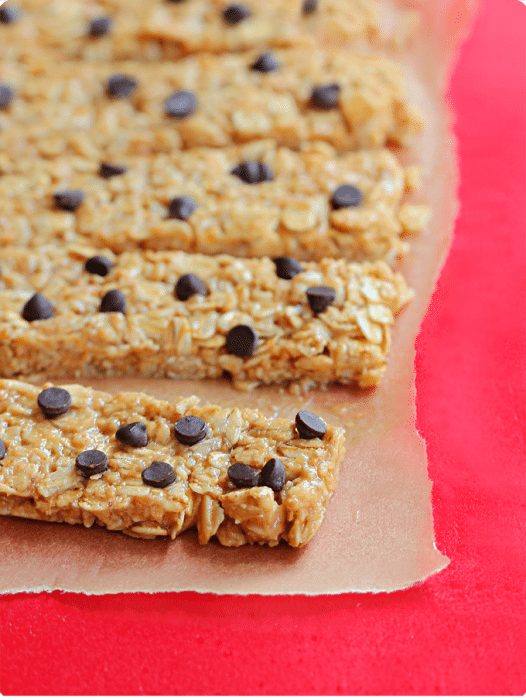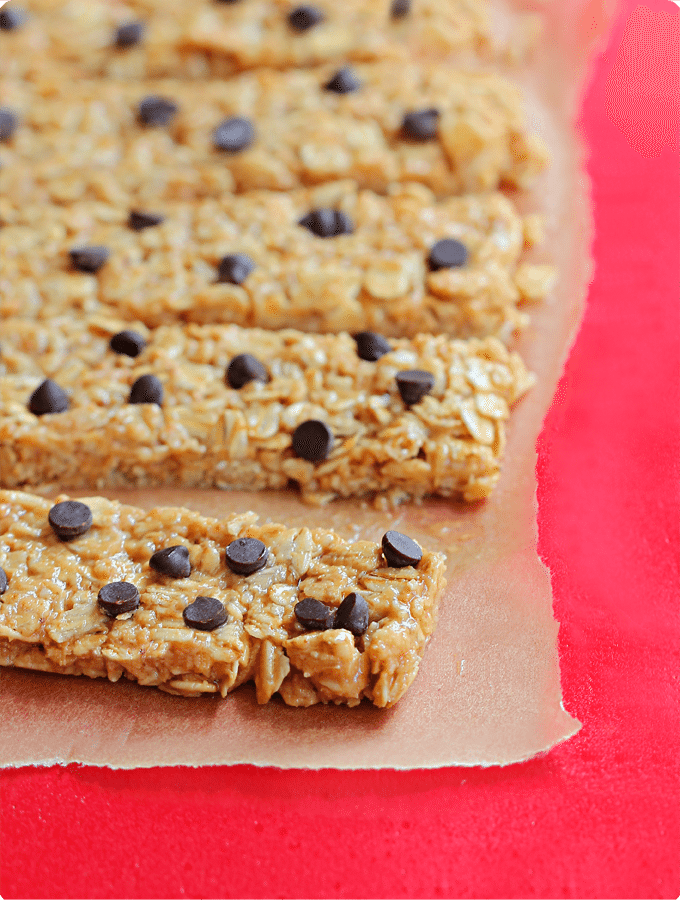 High Protein Granola Bars – no high fructose corn syrup