New Products!
(Disclaimer: I purchased all of the following products with my own money and have no affiliation with any of the companies.)
For even more new products, be sure to check out the New Product Alerts page.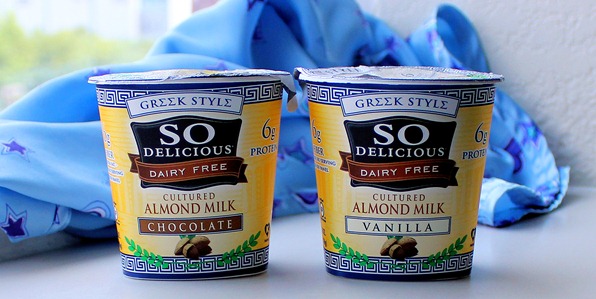 Brand new Greek yogurts from everyone's favorite dairy-free company, So Delicious. These almond milk Greek yogurts are soy-free, dairy-free, and coconut-free. They come in berry flavors as well, but I only purchased the chocolate and vanilla. Both were tart, yet slightly-sweet, with a custard-like texture.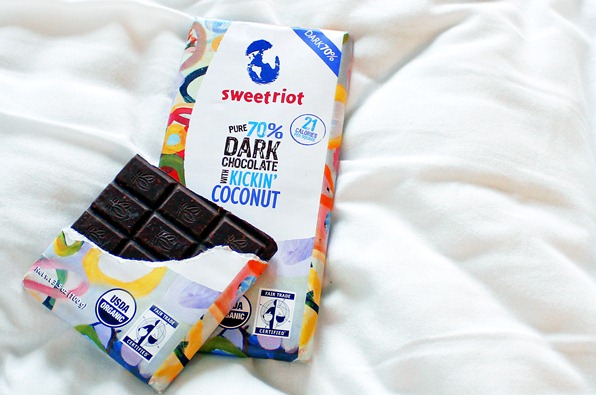 One of my favorite (fair-trade!) chocolate companies has just introduced a coconut-flavored chocolate bar. The Sweet Riot Dark Chocolate Kickin' Coconut bar is delicious! Soft dark chocolate, with sweet coconut shreds in every bite.
Love in a wrapper.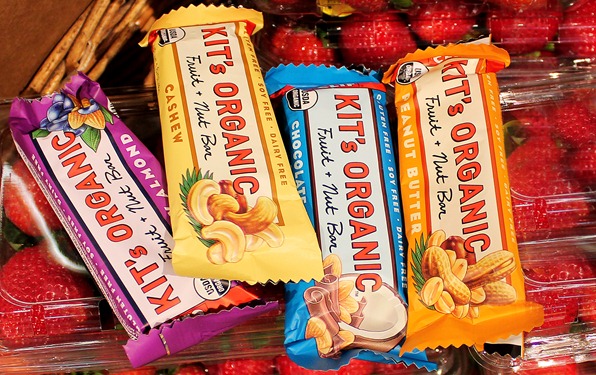 New from Clif Bar: Kit's Organic Fruit and Nut Bars. Imagine a Larabar, but with a higher nut-to-date ratio (so more rich and less sweet). The chocolate flavor tasted almost like a cocoa macaroon. (I actually only bought the chocolate and peanut butter ones. Sorry, but berry-flavored snack bars just don't interest me!)
Link of the Day: