These sweet & savory barbecue brussels sprouts tacos are super easy to make… and it's a completely plant-based meal!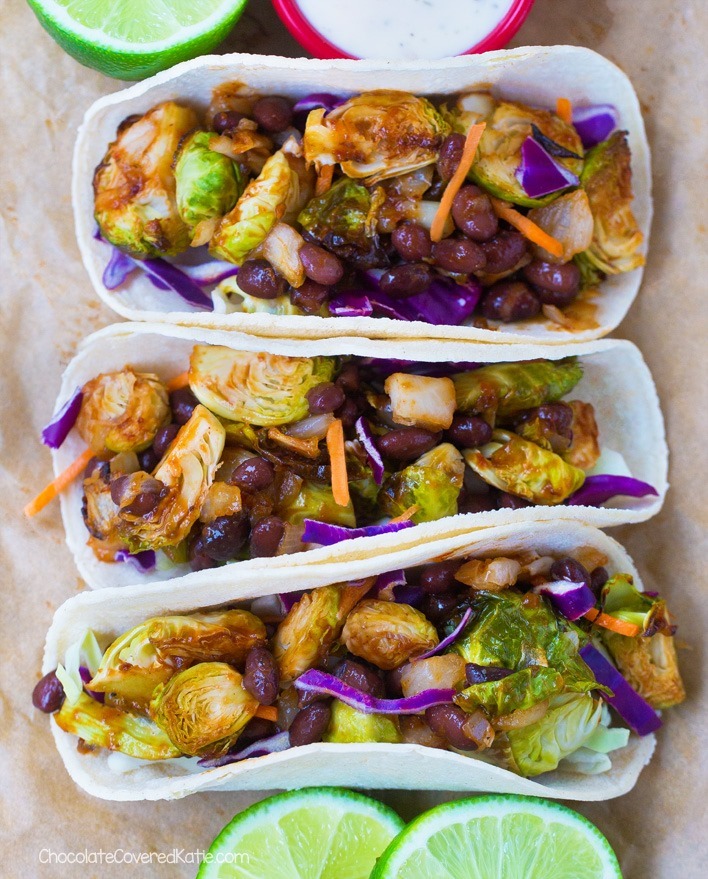 8 Ingredients
Vegan
Gluten Free
Soy Free
High Protein
Remember when the only tacos available in restaurants in the US were filled with meat, cheese, and sometimes refried beans? Now we have cauliflower tacos, chickpea tacos, mango tacos, buffalo tacos, sweet potato tacos, breakfast tacos, dessert tacos… I know there are those who argue that ingredients like cauliflower and sweet potatoes have no business being inside a taco, but I am definitely not in that camp! Creativity is one of my favorite parts of food, and tacos are no exception.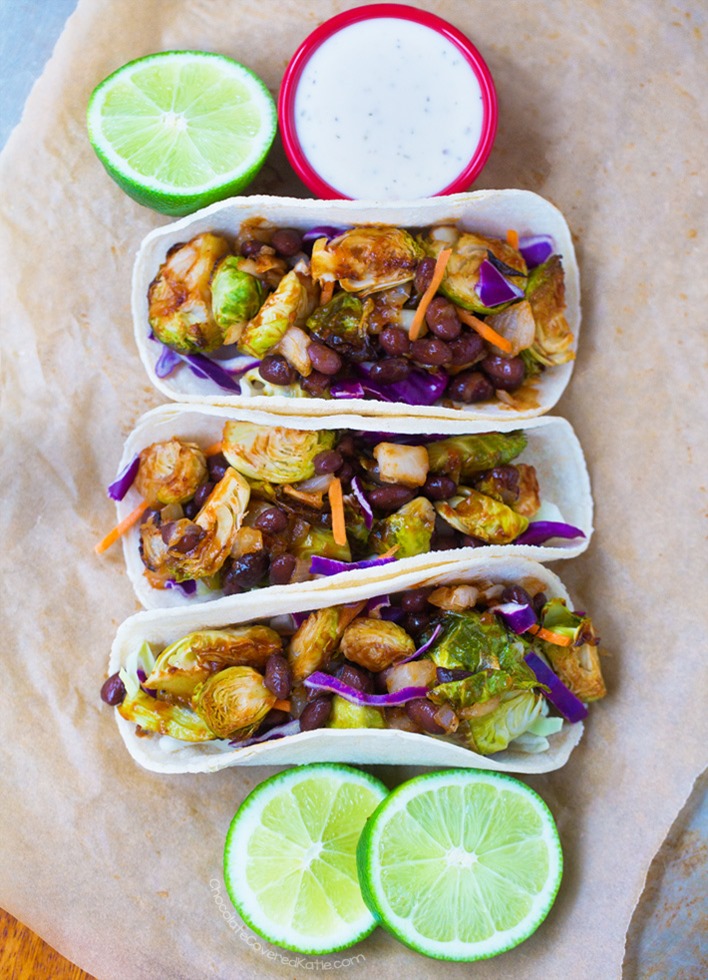 I'll let you in on a secret:
While I could never get tired of eating brownies here at Healthy Dessert Blog Headquarters (also known as my apartment), brownies are not the most exciting food to photograph, especially when there are already over 30 healthy brownies recipes on my blog. But brussels sprouts tacos are a different story entirely! You have so many more colors to work with; so many more options for garnishes (hi limes!); so many more chances to be creative in general. And when the photoshoot is done, dinner is already made. Multitasking!
The recipe for these healthy tacos is super versatile. I like to add black beans to my tacos for protein, but feel free to use your favorite protein or anything you have on hand. And if you want to add roasted sweet potato or sub out the brussels sprouts for cauliflower or carrots, I don't see why it wouldn't still work. Have fun experimenting!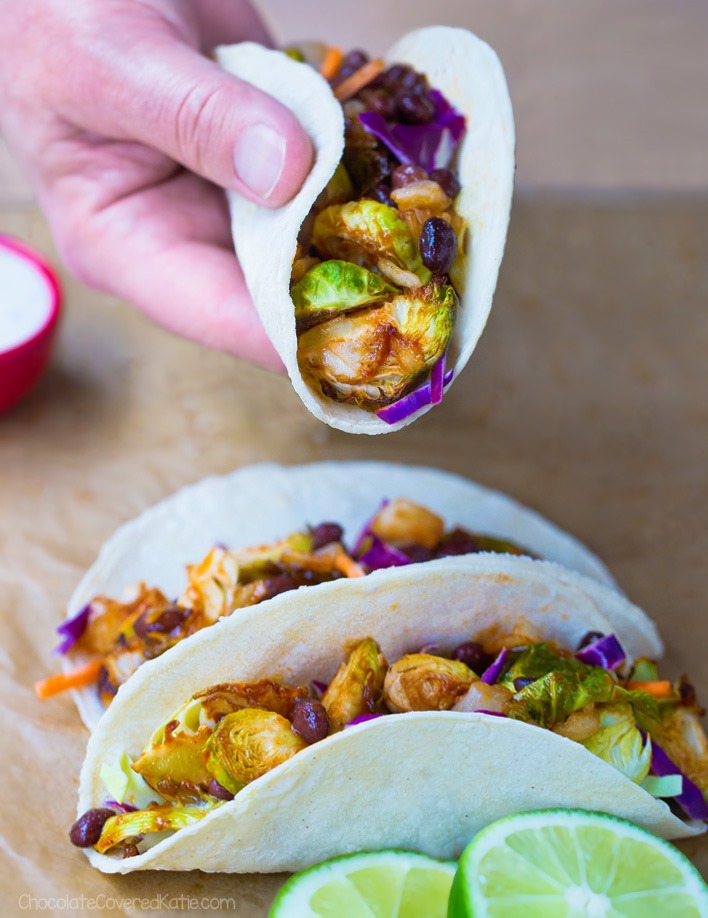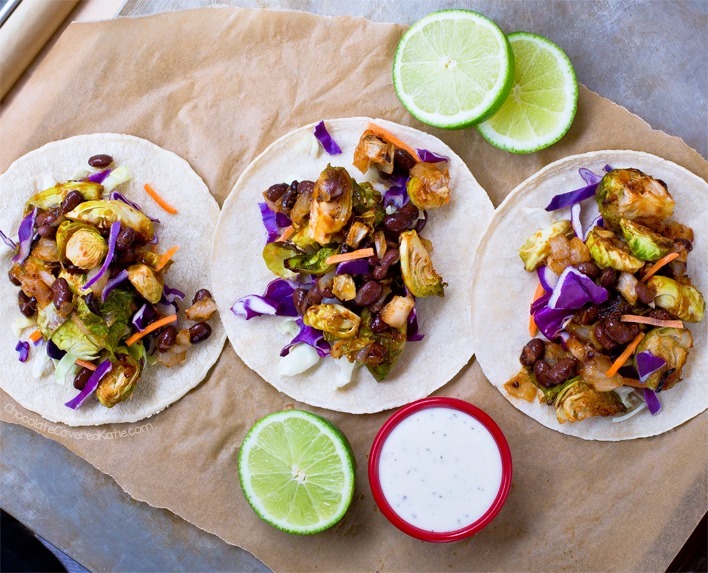 They also make a great savory breakfast – who doesn't love breakfast tacos???
I opted to serve mine in whole-grain tortillas, warmed a few seconds in the oven.
If you're on a low-carb diet, feel free to use lettuce wraps instead or just eat the barbecue taco filling on its own.
Serve with Vegan Ranch Dressing and extra limes if desired.


Barbecue Brussels Sprouts Tacos
Barbecue Brussels Sprouts Tacos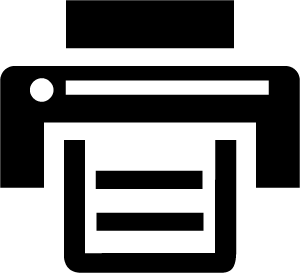 Print This Recipe
[mrp_rating_result show_count="false" show_rich_snippets="false"]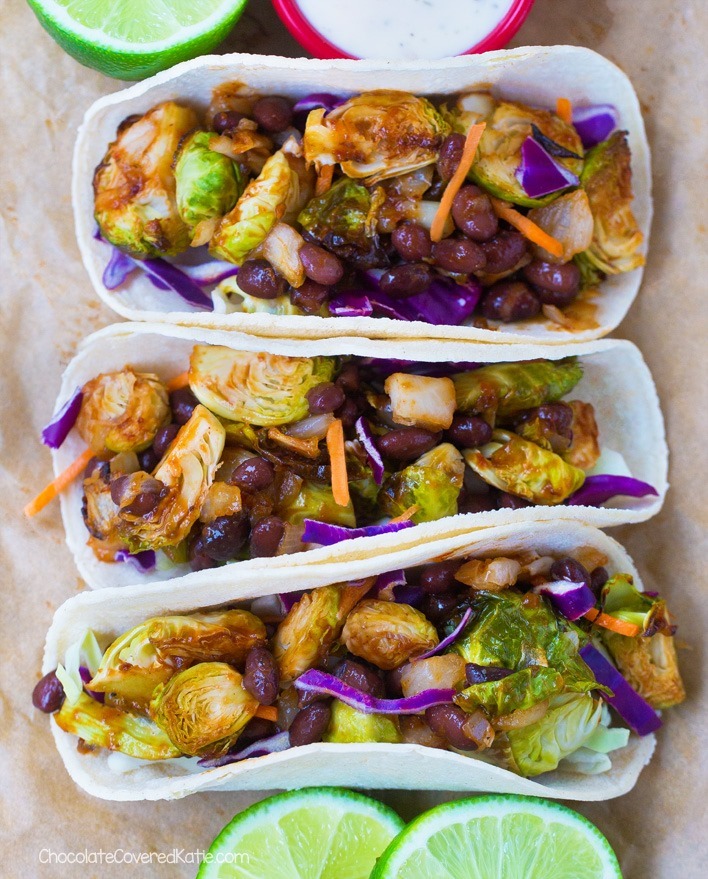 Ingredients
2 cups chopped brussels sprouts
1 cup diced onion
oil or oil spray, for roasting
1/2 cup protein of choice, such as beans
Heaping 1 1/2 cups slaw
6-inch tortillas of choice
1/3 cup barbecue sauce
1 lime, optional
Instructions
Preheat oven to 420 F. Line a pan with parchment. Toss the sprouts and onion with oil or spray, and arrange in a single layer (important not to crowd them) on the parchment. Bake until browned – mine took 35 minutes. (Also cook your protein if using something that needs to be cooked.) Stir the roasted sprouts with the protein and barbecue sauce. I like to serve the filling in tortillas that have been warmed in the oven a few seconds. Arrange about 1/4 cup slaw on each tortilla, top with the barbecue mixture, and finish with a squeeze of lime if desired.
And since I can't end this post without dessert…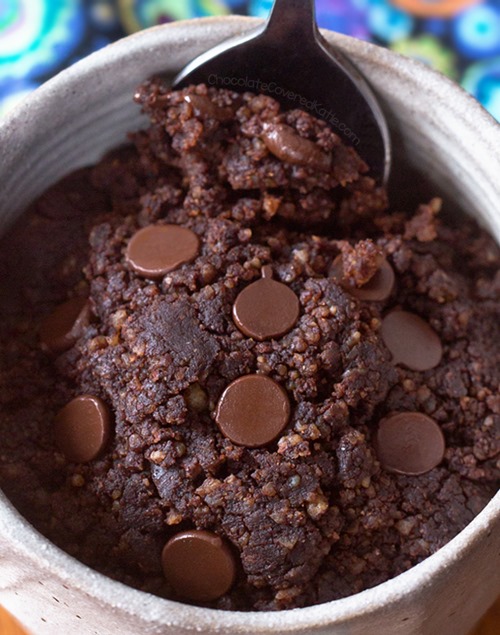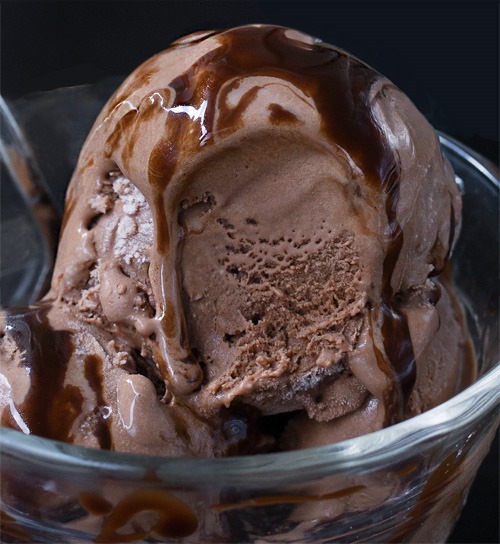 Chocolate Peanut Butter Nice Cream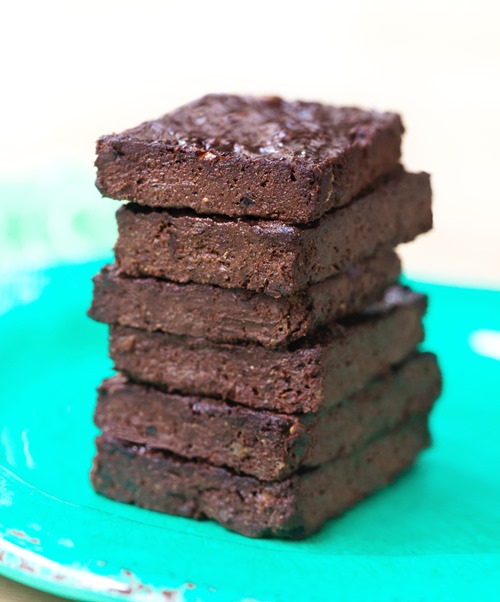 Mint Chocolate Workout Brownies