This is the kind of recipe that will make you want to leave your boyfriend if you have one.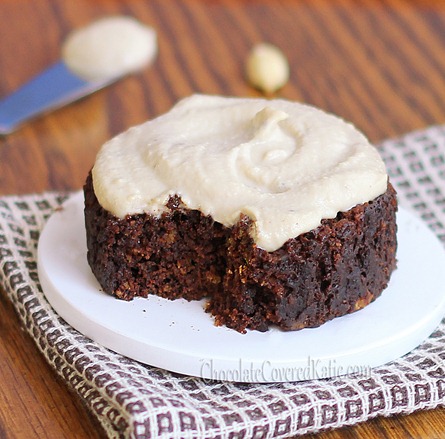 Or at least lock him outside for an hour. A girl needs her space when chocolate and peanut butter are involved.
No boys allowed.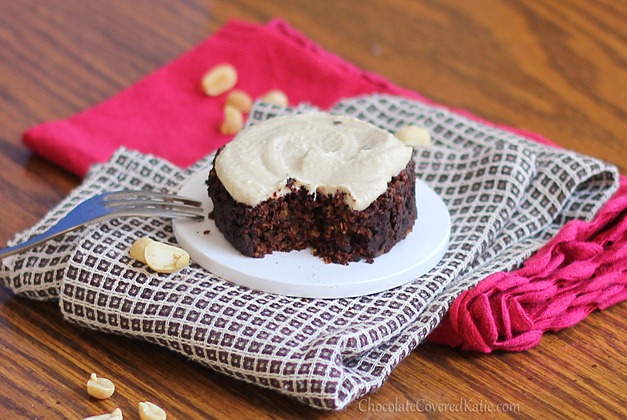 Above, topped with Healthy Coffee Fudge Frosting.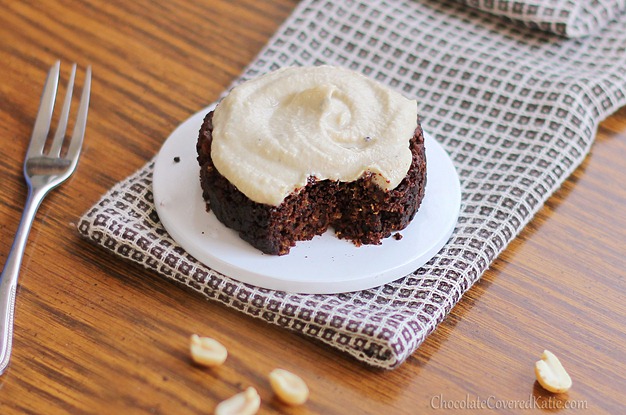 Chocolate Peanut Butter Mug Cake
(single-serving)
Adapted from One-Minute Chocolate Mug Cake.
1 tablespoon plus 2 tsp cocoa powder (8g)
3 tablespoons powdered peanut butter (PB2 or Betty Lou's) (For substitutions, see "nutrition facts" link below) (18g)
scant 1/16 tsp salt
1 tsp sugar or xylitol (omit if you like bitter chocolate cake) (4g)
1/4 tsp baking powder
pinch stevia OR 1 additional tablespoon sugar
2 tsp coconut or veg oil, or mashed banana or applesauce (I personally don't like the fat-free option and recommend the oil, but I'm adding the option because I know many of you don't mind the taste/texture of the lower-fat version.) (8g)
3 tablespoons milk of choice (45g)
1/4 tsp pure vanilla extract
Mug Cake Recipe: Combine dry ingredients and mix very, very well. Add liquid, stir, then transfer to a little dish, 1-cup ramekin, or even a coffee mug. If using the microwave: cook 1 minute 25 seconds (time may vary, depending on your microwave's wattage). If you don't want to eat it straight out of the dish, be sure to spray your dish first (and then wait for the cake to cool before trying to remove it). You can cook this in an oven if you prefer, but you'll have to experiment to find the correct amount of time.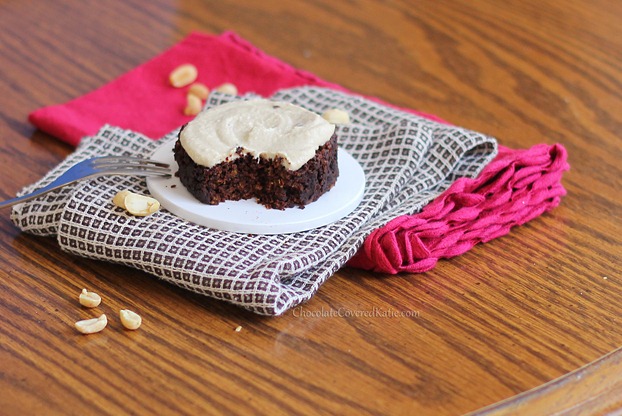 Were you friends with boys growing up? Or did you think boys had cooties?
When I was really little, I was friends with all the boys. They had better toys! Swords and transformers and legos beat playing House any day. I never even heard the idea boys had cooties until third grade, and by then I already knew that wasn't true.
LINK OF THE DAY: