Rich chocolate peanut butter candy bars – with ribbons of creamy peanut butter swirled into smooth and dark chocolate…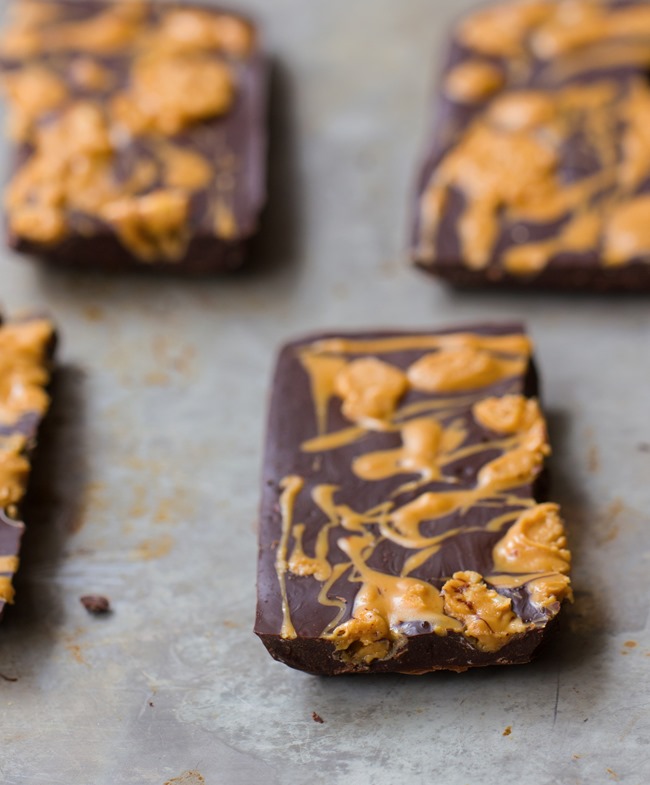 In under five minutes, you could have already made a batch of these "clean eating" chocolate peanut butter candy bars – So much richer and more delicious than any Hershey's bar you have ever tried in your life.
Seriously, why are you not making these already???!
Trust me when I tell you that, if you're anything like me, you are going to be making these chocolate peanut butter bars over and over again.
My chocolate obsession just took a game-changing new turn. Chocolate and peanut butter forever ♥
P.S. I really want to buy a bar and name it Chocolate, just so that when people ask what I do for a living, I can say I own a Chocolate Bar.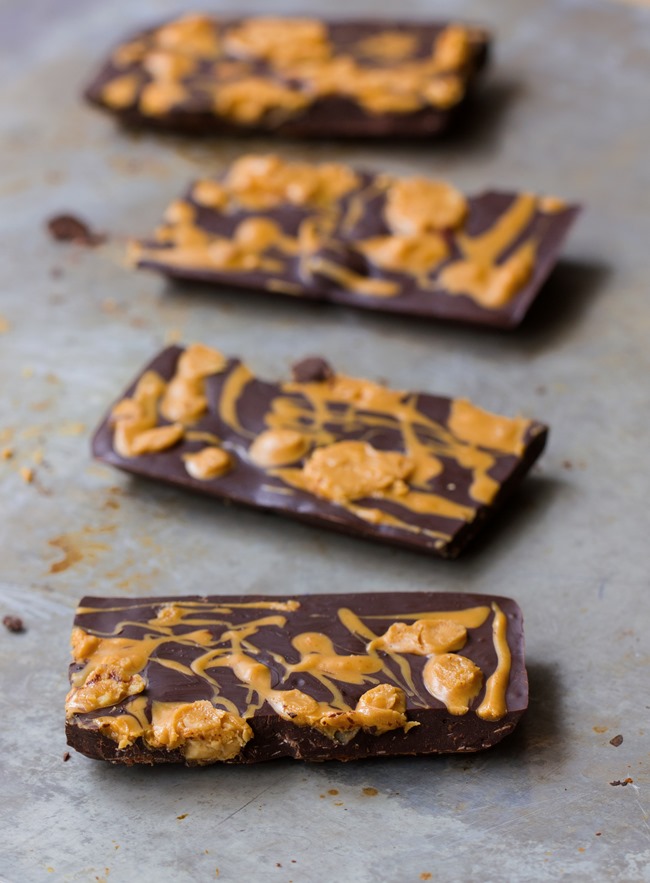 #lifegoals
Oh, and my chocolate obsession?
It's getting out of hand.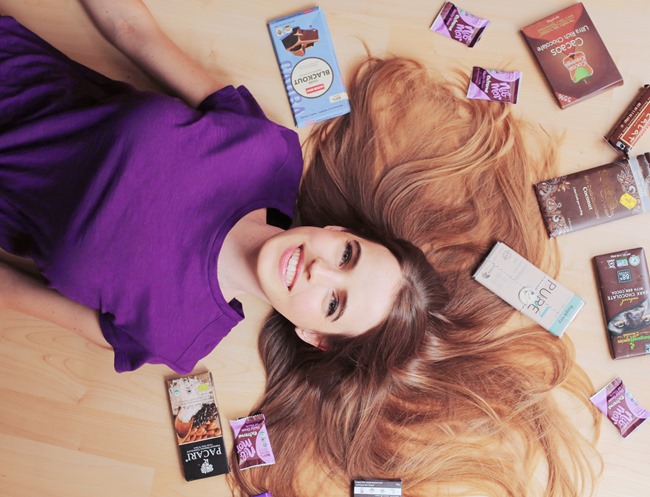 As in, I need more hands to hold it all.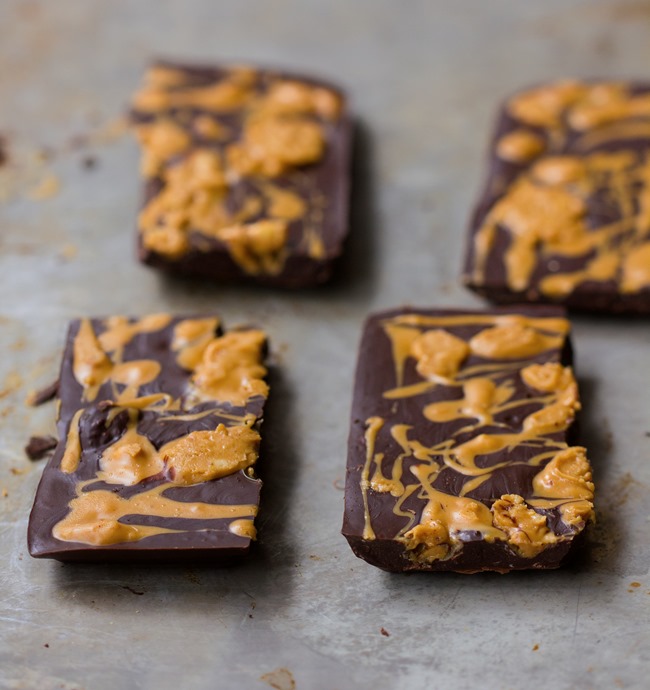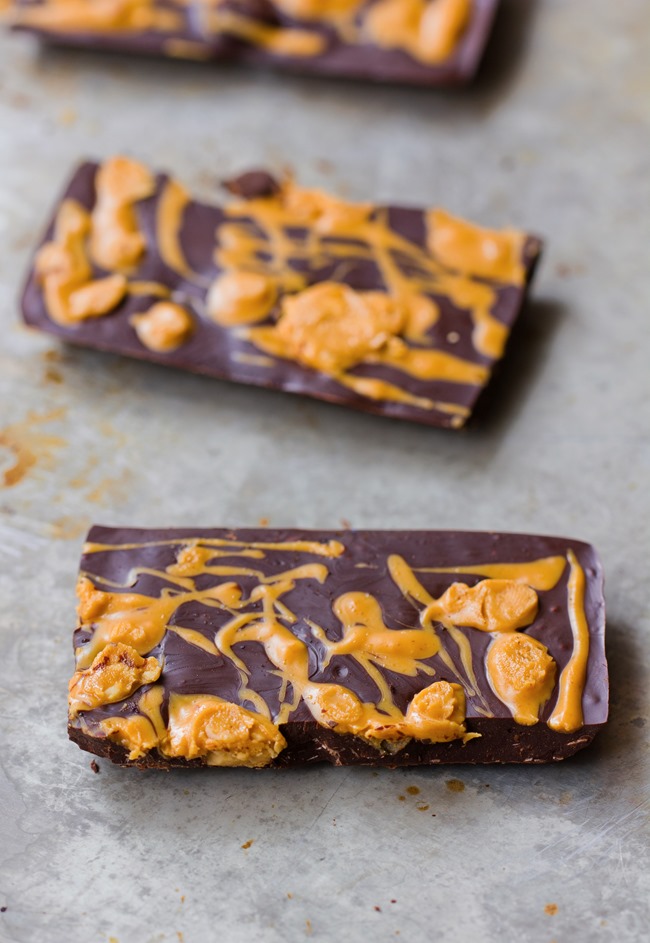 Chocolate Peanut Butter Candy Bars
Chocolate Peanut Butter Candy Bars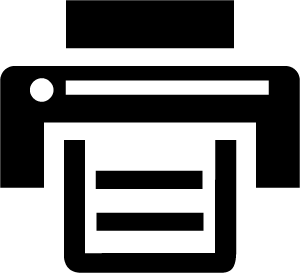 Print This Recipe
[mrp_rating_result show_count="false" show_rich_snippets="false"]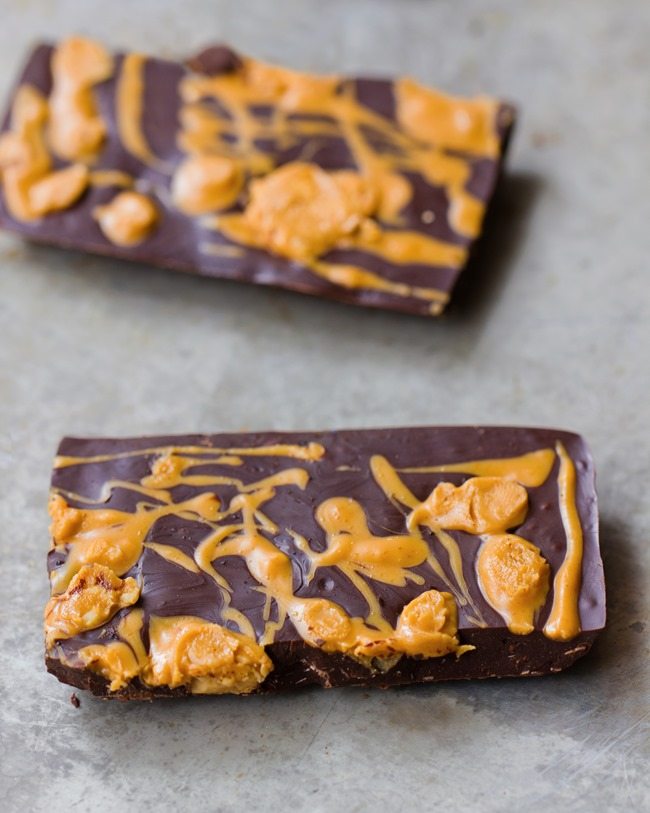 Ingredients
8 oz chocolate chips or broken-up chocolate bars
3-4 tbsp peanut butter OR allergy-friendly alternative
optional sprinkle sea salt
optional sprinkle chia seeds and/or cacao nibs
Instructions
Gently warm the peanut butter until it is very easily stir-able. Unless using candy molds, line an 8-inch square baking pan with parchment or wax paper, then set aside. Melt the chocolate carefully. (If you've never melted chocolate before, it's a good idea to google how to do it correctly.) Pour the melted chocolate into the pan or into candy molds, then drop spoonfuls of peanut butter on top in a zigzag pattern. Lightly swirl the peanut butter with a spoon. If desired, sprinkle with sea salt and/or chia seeds. Refrigerate until firm. Then pop out of the molds or cut into bars. These bars are shelf-stable in a cool place, but I store mine in the fridge or freezer. They don't last long!
Link Of The Day: