Rich, dark chocolate pumpkin fudge.
If you had to describe yourself with just two words, what words would you choose?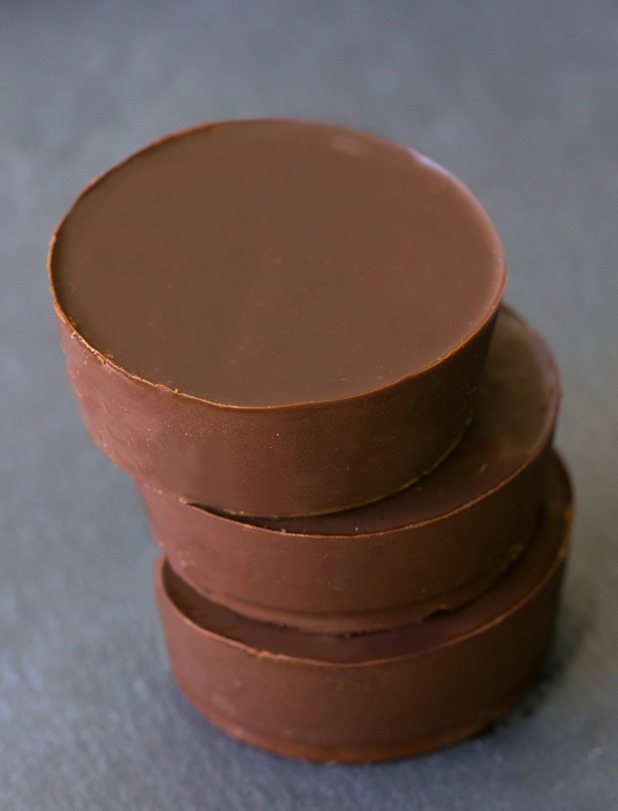 My words would be passionate and intense.
I am a constant rush of energy, always questioning and never wanting to quit.
Everything is an exclamation point with me. It's why I listen to heavy metal, take super hot showers and eat super dark chocolate. It's why my favorite running weather is 45 degrees in a sports bra and shorts.
I thrive on 4 or 5 hours sleep, and I'm pretty sure my body produces way too much adrenaline…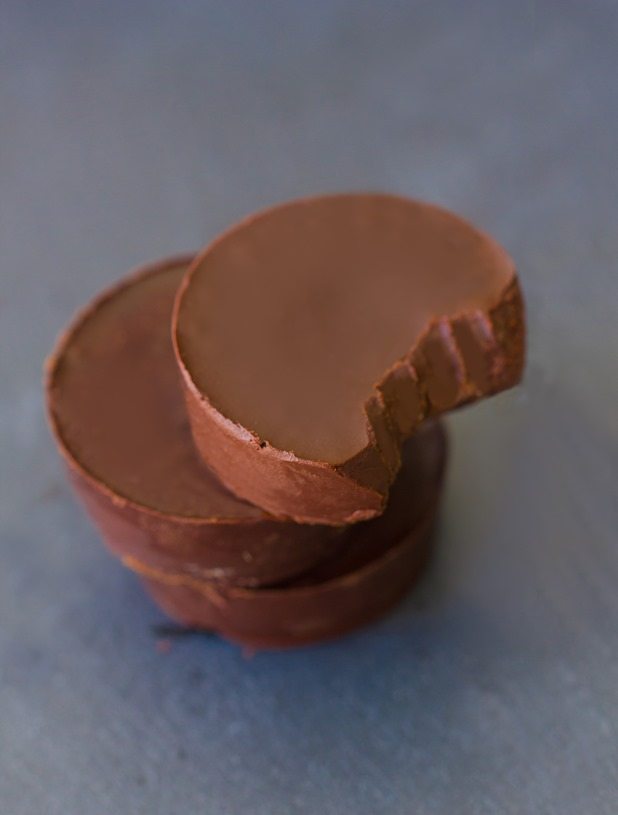 They talk about people not sleeping because there's too much they feel like they have to do.
But for me, it's too much I want to do.
I want to learn foreign languages, explore new countries, know everything there is to know about computers… and everything there is to know about everything. I want to redesign my website (yes, again), publish an app, figure out the whole YouTube thing, try every single recipe idea that's ever crossed my mind.
At eleven o'clock Tuesday night, I wanted to know if my idea for chocolate pumpkin fudge would taste as fantastic in real life as it tasted in my imagination.
And I couldn't wait.
If I had to not describe myself in two words, those words would be patient and passive.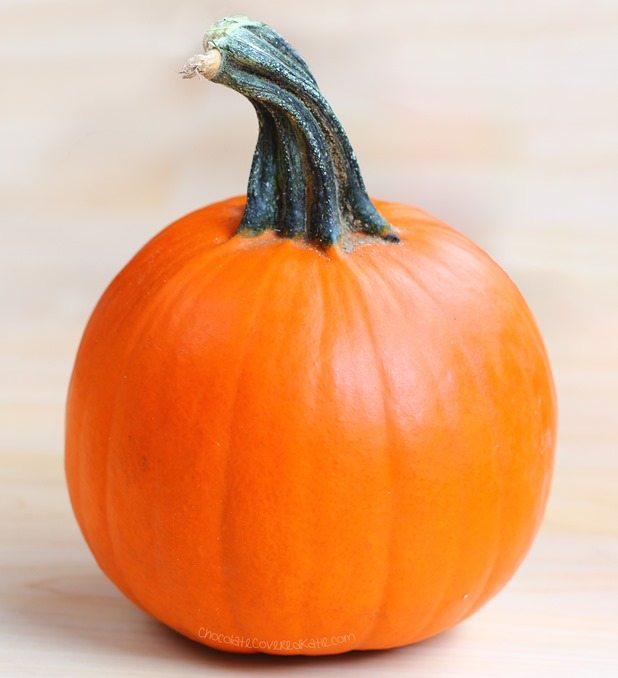 This morning at 3 am, I climbed out of bed to write a blog post… because I suddenly decided the recipe for this vegan chocolate pumpkin fudge absolutely needed to be shared today.
And when I decide to do something, I'm going through with it.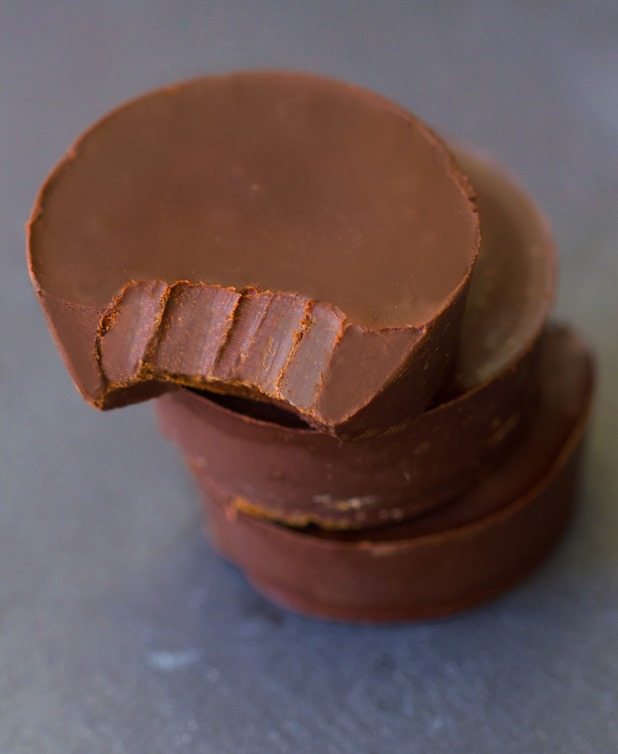 Chocolate > sleep.
If you make this chocolate pumpkin fudge, be sure to tag me @ChocolateCoveredKatie on Instagram so I can see your creations!


Chocolate Pumpkin Fudge
Adapted from Pumpkin Pie Truffles
Chocolate Pumpkin Fudge – 6 ingredients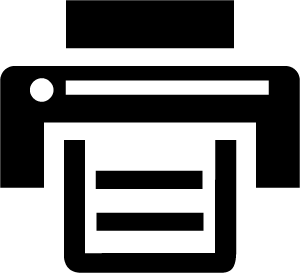 Print This Recipe
[mrp_rating_result show_count="false" show_rich_snippets="false"]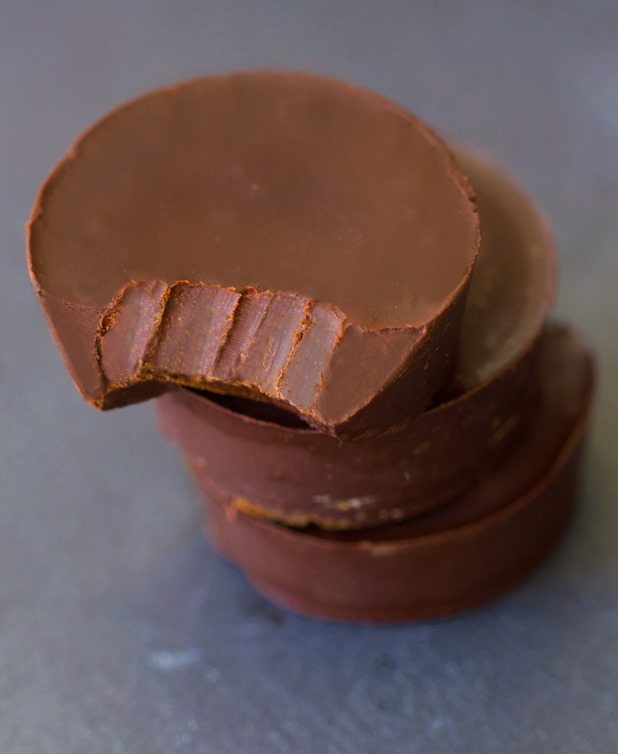 Ingredients
1/2 cup pumpkin puree
1/2 cup melted coconut butter
1/4 cup pure maple syrup, agave, or honey
1/4 cup cocoa powder
1/2 tsp pure vanilla extract
1/16 tsp salt
Instructions
Either line an 8×5 loaf pan or any small pan with parchment or wax paper OR have candy molds ready. Set aside. Combine all ingredients until smooth—it's smoother if you use a hand blender, but it can also be done by hand. Just make sure the coconut butter is melted before beginning. Smooth the batter into either the prepared pan or candy molds, and freeze until firm. Fudge can be stored in the fridge, or you can keep it frozen and thaw before eating.
Links Of The Day: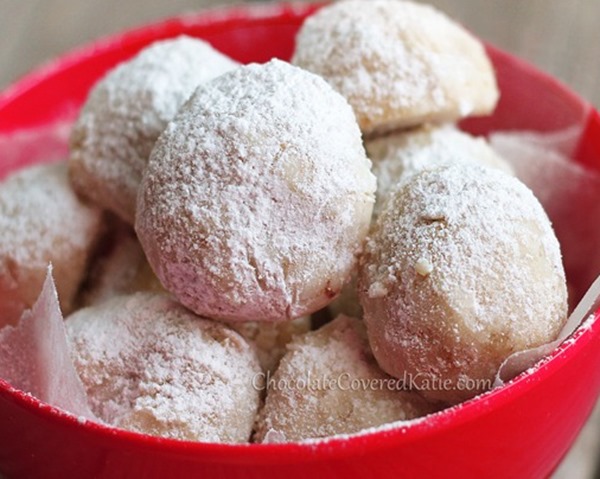 Snowball Cookies – They MELT In Your Mouth!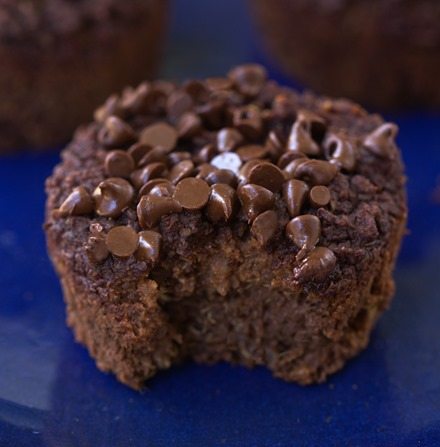 Chocolate Quinoa Breakfast Cups, from the Hello Breakfast Cookbook