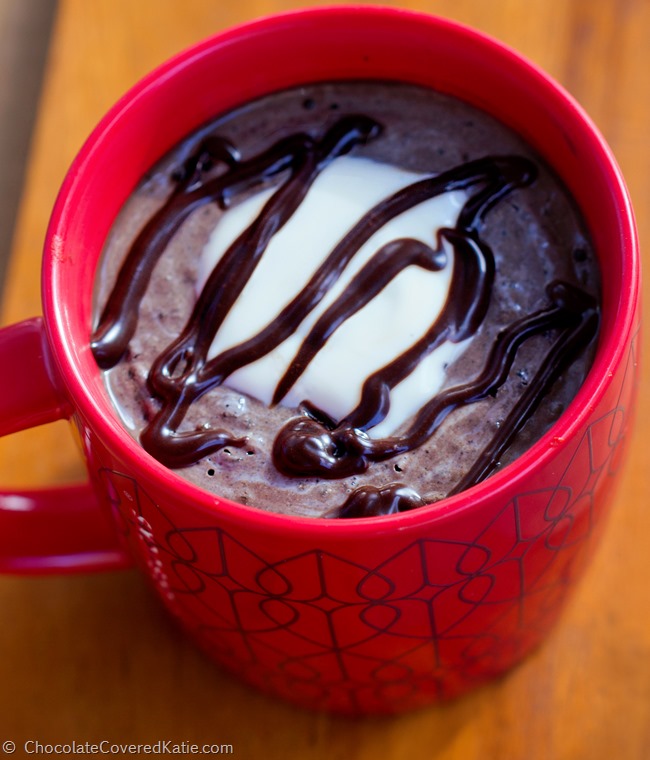 If you think you know real hot chocolate…
Think again.
And if you think Swiss Miss is real hot chocolate, drop whatever it is you are doing right now and immediately get to a kitchen so that you can try a thick and luxurious mug of hot chocolate that will rock your world, challenging everything you thought you knew about hot chocolate.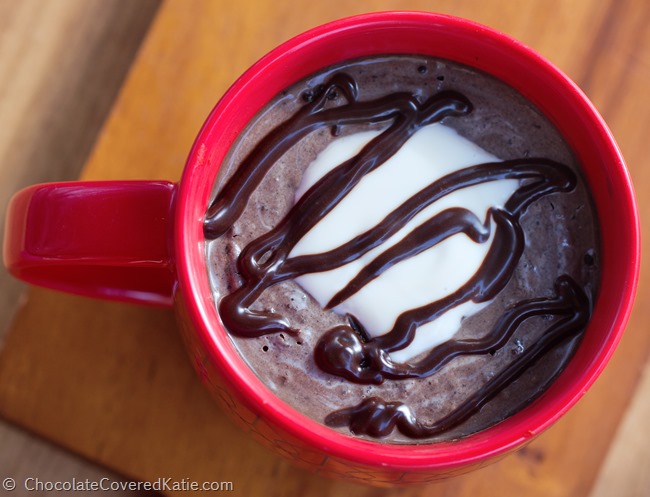 True Italian hot chocolate is thick, rich, and so smooth it's almost like drinking a liquid chocolate bar.
My first encounter with Italian hot chocolate, or cioccolata calda, was nine years ago during a Christmas vacation spent in Italy. I wrote more about the trip in my post with the Healthy Tiramisu Recipe.
You couldn't pick a better time to visit Italy than in December—it lets you avoid the summer heat and sweltering crowds; and you're offered a fantastic excuse to warm up every afternoon by popping into a café for some real Italian hot chocolate.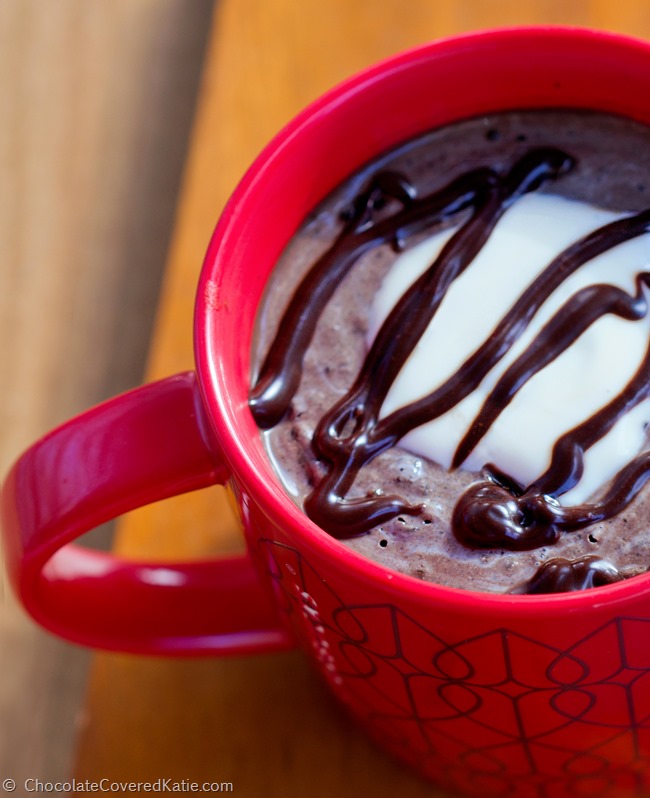 Italian Hot Chocolate (Cioccolata Calda)
Adapted from Healthy Hot Chocolate
5 oz of your favorite dark chocolate, shaved
1 cup milk of choice
1/8 tsp salt
1 tbsp sweetener of choice, or to taste
additional 1/2 cup milk of choice
2 1/2 tsp cornstarch, such as non-gmo Rapunzel
1/2 tsp pure vanilla extract
(Note: If possible, use a milk with some fat for a richer result.) In a small saucepan, slowly heat the chocolate with 3 tbsp of the milk on low. As soon as the chocolate begins to melt, turn off the heat and stir until completely melted. Add salt, sweetener, and the remaining portion of the 1 cup of milk, and turn heat to low-medium, stirring. In a small dish, whisk together the 1/2 cup cold milk of choice with the cornstarch until dissolved. Slowly add this to the hot chocolate and whisk until smooth. Whisk for about another minute. Then turn off the heat, stir in the vanilla, and serve. This gets even thicker as it sits, and it is very rich, so you don't need a giant cup. True Italian hot chocolate should be bittersweet; add more sweetener if a sweeter chocolate is desired.
Link Of The Day: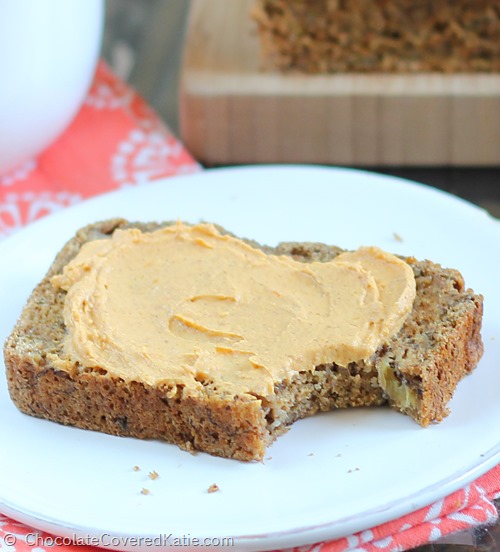 Chai Banana Bread – with Pumpkin Cream Cheese