How to make Greek Yogurt.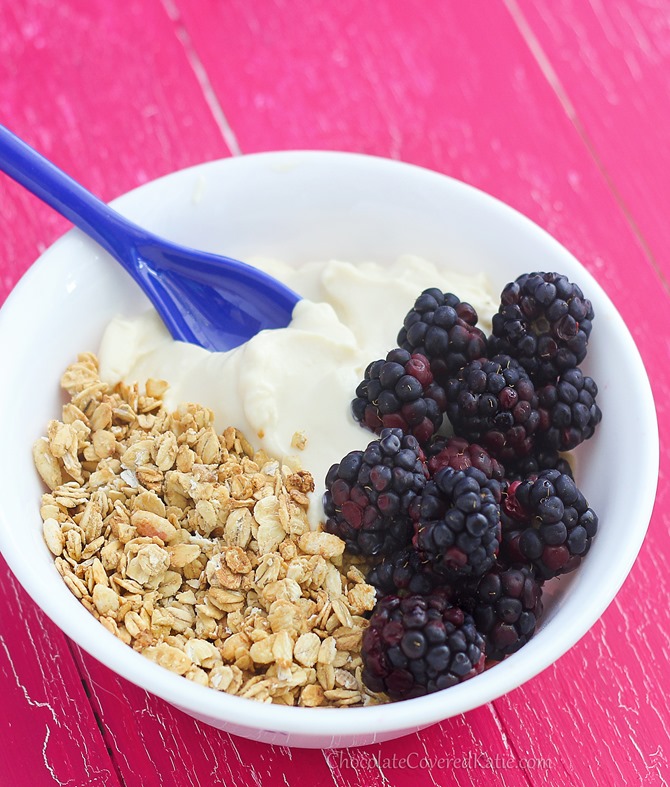 Why choose homemade Greek yogurt?
— You get the option to make different flavors
— You can make it dairy-free and sugar-free
— Just one ingredient, and no expensive equipment required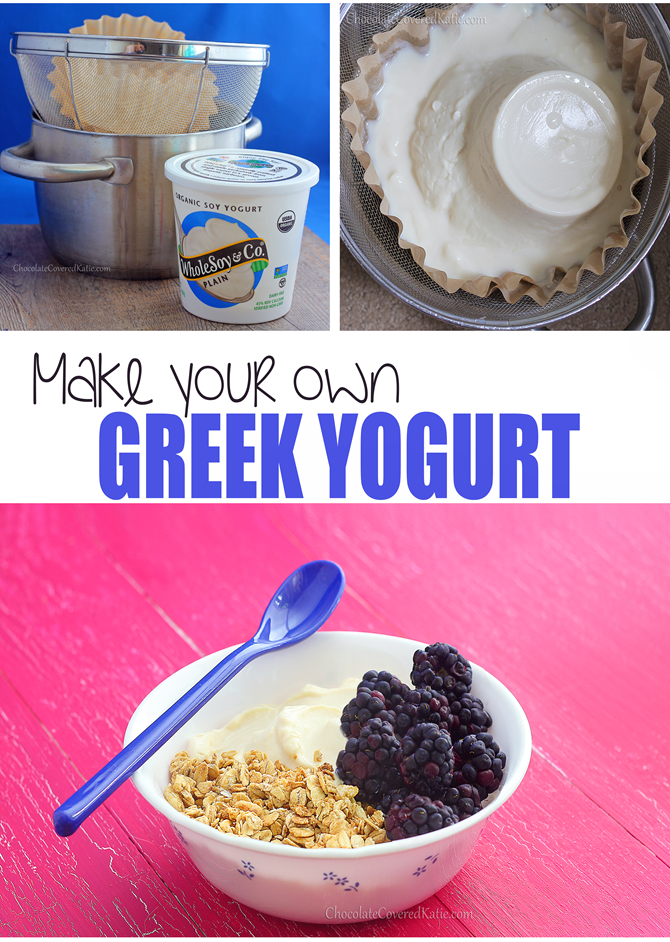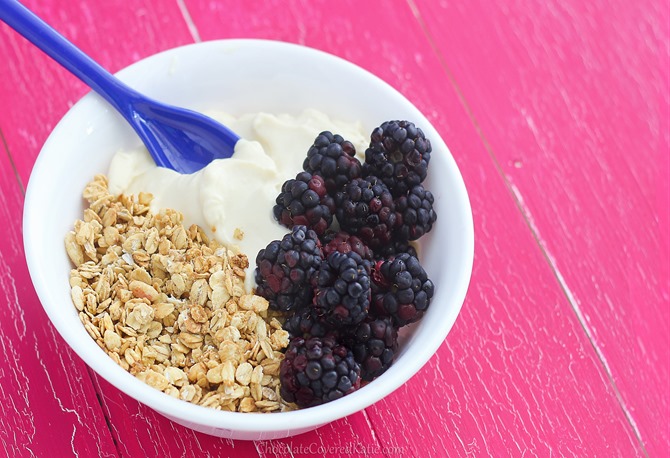 While there are many "how to make Greek yogurt" tutorials online (and please feel free to try them if you are feeling adventurous!), these recipes usually require a yogurt starter and/or a fancy machine.
The following tutorial requires neither of these things; it is easy and quick, but it's also a really useful trick to know! Just a few steps can turn your favorite yogurt into thick and creamy Greek yogurt—especially helpful for everyone who needs a dairy-free yogurt and can't find/dislikes the only dairy-free Greek yogurt option on the market. It's also great if you need Greek yogurt for a recipe and don't want to make a special trip to the store.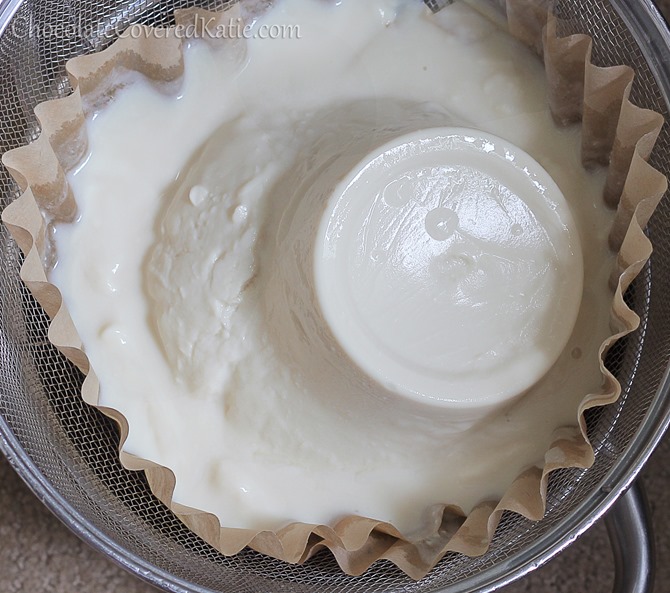 How To Make Greek Yogurt
1 container yogurt of choice (I used Wholesoy)
pot and fine mesh strainer
cheesecloth or coffee filters
Place the fine mesh sieve over the pot, and line with cheesecloth or coffee filters. (See photos.) Put all of the yogurt into the strainer, then refrigerate overnight. Discard the liquid at the bottom of the pot, or save it for another use, and you are left with thick "Greek-style" yogurt! (Note: I did not have success in this recipe with So Delicious; if you like that brand, I'd recommend just buying their Greek yogurt to begin with.) Eat as you would Greek yogurt, or use in your favorite recipe that calls for Greek yogurt. I've posted a few recipes below.
View Homemade Greek Yogurt Nutrition Facts
3 Delicious Uses For Greek Yogurt: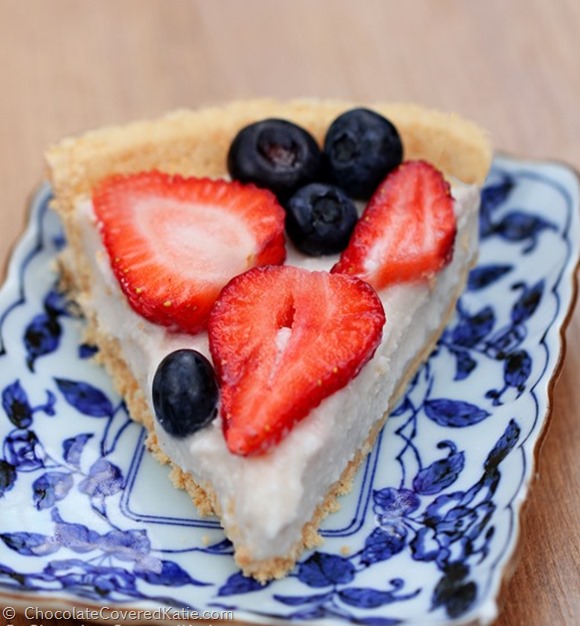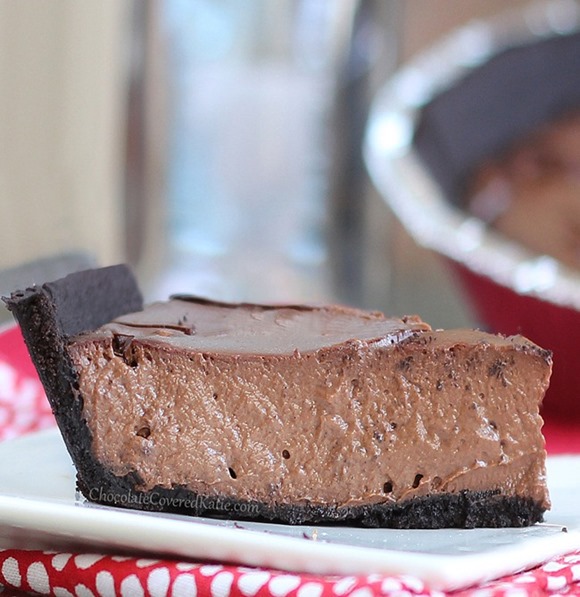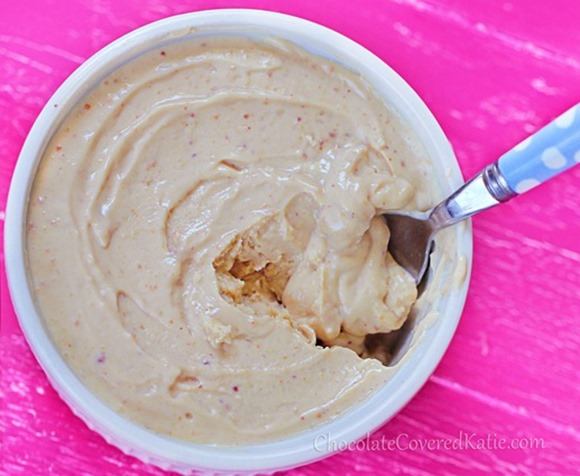 I will be back tomorrow, with a new recipe!