Cake pops are so yesterday. What's today?
Cookie Ball Pops!
People keep telling me I need to make those trendy cake pops. But as fun as it is to follow a trend, you know what's even more fun? Starting your own trend! And so today… Let's start a new trend. I'm predicting it's going to be huge.
After all, it's cookie dough.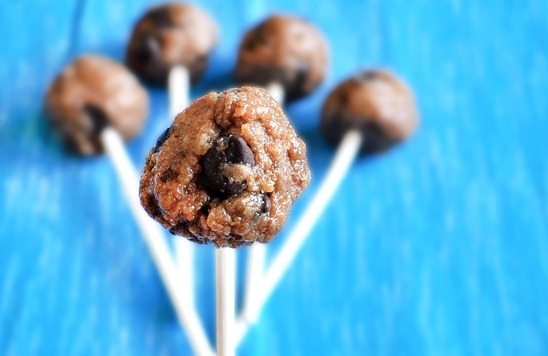 Joking aside, these things are awesome-delicious, super-fun, and mega-adorable. You should all run out right now to make them!
What are you still doing here?
Really, go!
Oh right, you need a recipe first.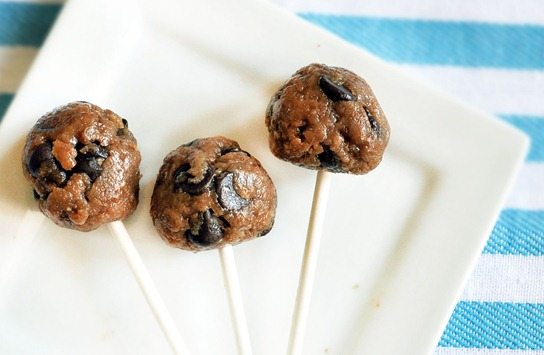 Cookie Ball Pops
(Can be gluten-free!)
1/3 c + 1/4 c flour (I adore these with oat flour! You can use white, or even spelt flour.)
1/8 tsp salt
1/4 tsp baking soda (not baking powder)
up to 1/3 c chocolate chips
2 tbsp brown sugar (do not omit or sub with white) (20g)
1 tbsp plus 2 tsp white sugar (I omit, but I have no sweet tooth) (21g)
1/2 tsp vanilla extract
optional: 1 tbsp vegan butter (12g) (You can omit, for fat-free balls)
2 tbsp plus 2 tsp milk of choice, or more if needed (40g)
Mix your dry ingredients, then add in wet. Roll into balls, insert lollipop sticks (or any long object, really), and freeze. Or, feel free to not add sticks, and simply eat these as cookie balls.
(Each ball, without butter, will have 23 calories.)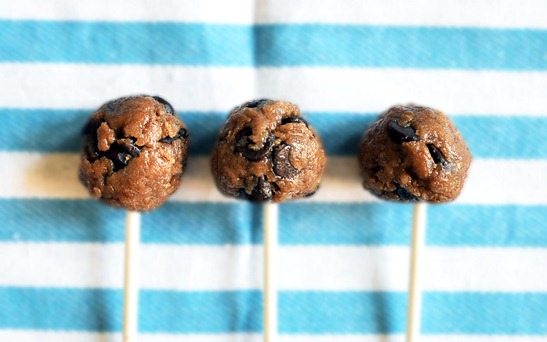 Kinda reminds me of a flag.
Repeat after me: I pledge allegiance to the cookie dough…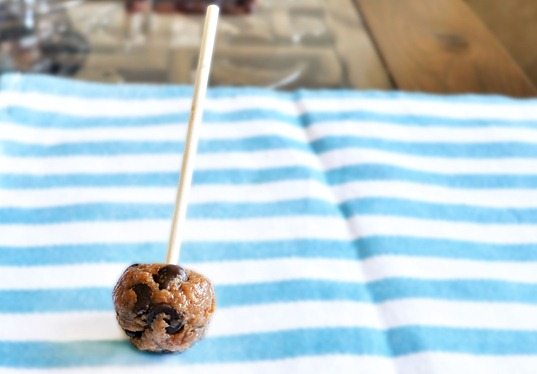 The cookie-dough exclamation point !!! !!! !!! !!!
Other Cookie Ball Pop ideas: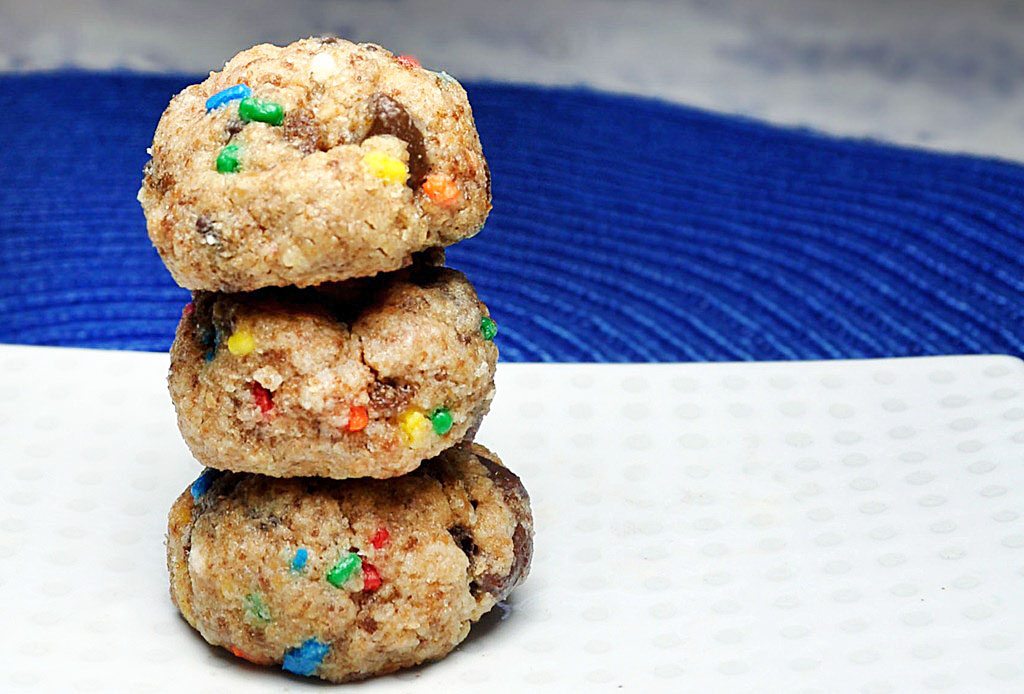 Those Single-Lady Funfetti Cookie-Dough Balls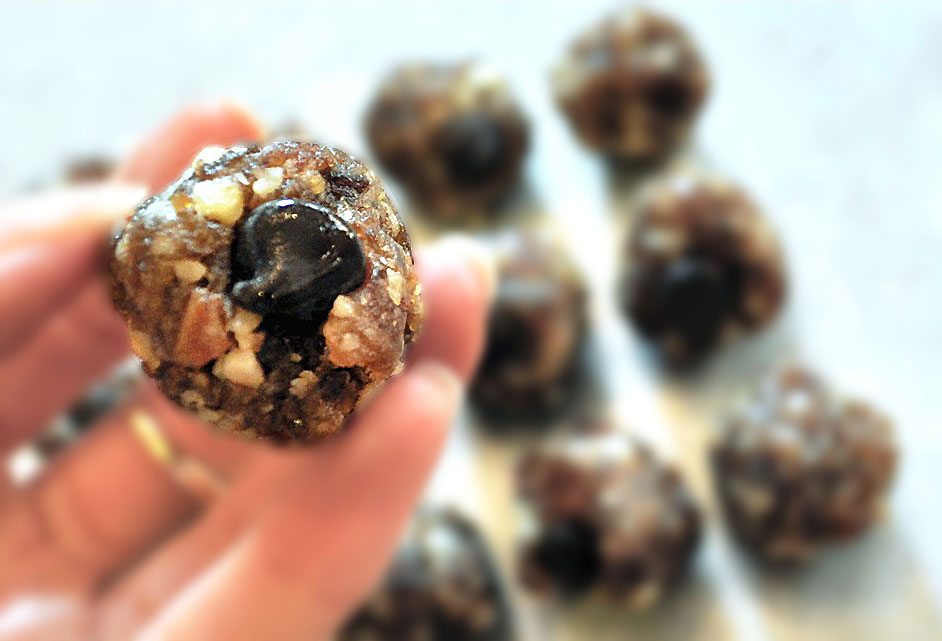 Or, for raw cookie ball pops: Raw Cookie Dough Bites
Join me in welcoming this trend with open arms… or open mouths!