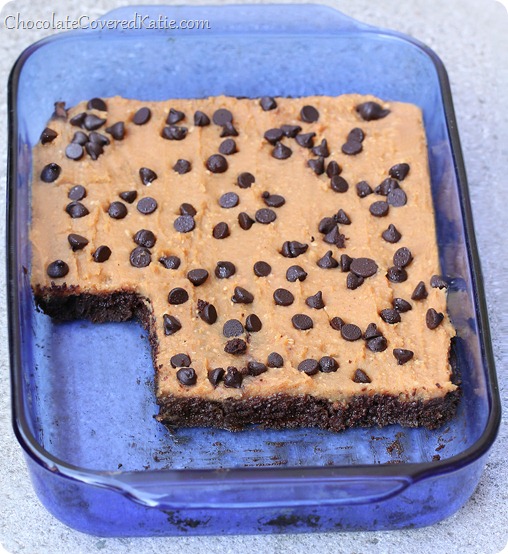 When I was really young, I had an imaginary friend.
His name was Zozo, and he enjoyed getting me into trouble. Some of his antics included drawing on the walls of my room with permanent marker, telling the babysitter I had no bedtime, pulling my little sister's hair, and sneaking so many tastes of cookie dough while baking that very few cookies were actually ever made.
Somehow, my parents never bought the excuse it was my imaginary friend behind all of this mischief. 😕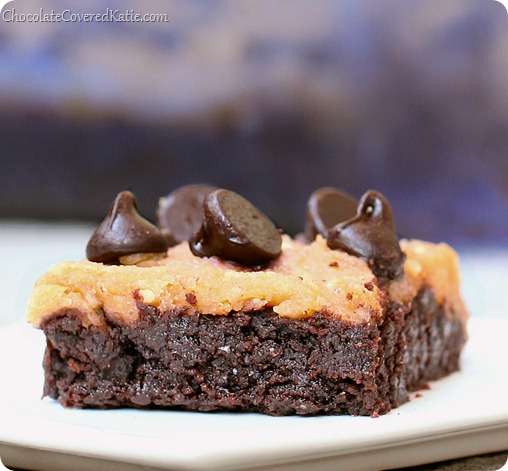 By the way, my childhood imaginary friend is still around and causing trouble.
Only now the trouble comes in the form of convincing me it's a good idea to watch Netflix instead of going to the gym or doing the dishes.
And he still eats the raw cookie dough while we're baking, until suddenly I will look up and all the batter has disappeared.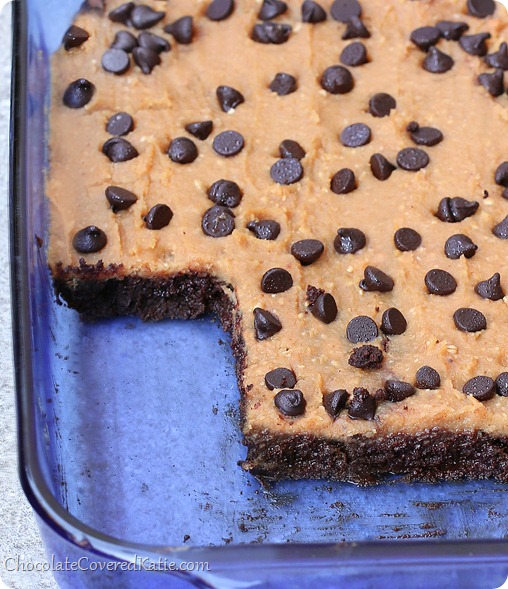 Seriously, this guy is evil.
I don't know why we're still friends…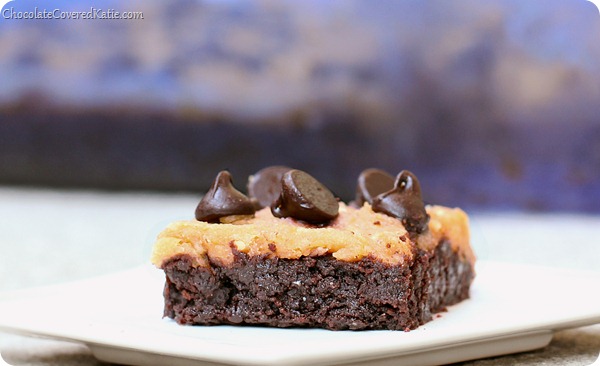 Cookie Dough Brownies
1 cup plus 2 tbsp milk of choice (270g)
2 tbsp ground flaxmeal (11g)
1/2 cup plus 3 tbsp vegetable or coconut or olive oil (110g)
1 tbsp pure vanilla extract (15g)
1 cup spelt, all-purpose, or Bob's gf flour (120g)
1 cup unsweetened cacao or cocoa powder (80g)
1/4 tsp plus 1/8 tsp salt
1/2 tsp baking powder
1/2 cup brown sugar or packed 1/2 cup coconut sugar (115g)
only if using Bob's gf flour, add 1/4 tsp xanthan gum
1/3 cup stevia baking blend, or 1/4 cup regular sugar
2/3 cup mini chocolate chips, optional
1 recipe of the following: Cookie Dough Dip, made the day after making the brownies
Preheat oven to 330F. Grease a 9×13 pan and set aside. In a large mixing bowl, whisk together all liquid ingredients and the ground flax. In a separate bowl, thoroughly combine all remaining ingredients except the cookie dough dip. Pour wet into dry, stir to combine, and pour into prepared pan. Bake 16 minutes, or until mostly set. Brownies will look a little underdone when they come out, but that's okay! Let cool, then refrigerate overnight and the texture will firm up nicely. Once chilled and firm, make the cookie dough dip and spread it in a thin layer on top of the brownies. Makes 30-35 brownies (35 the size of the ones in the photos). Store in the refrigerator for up to 4 days.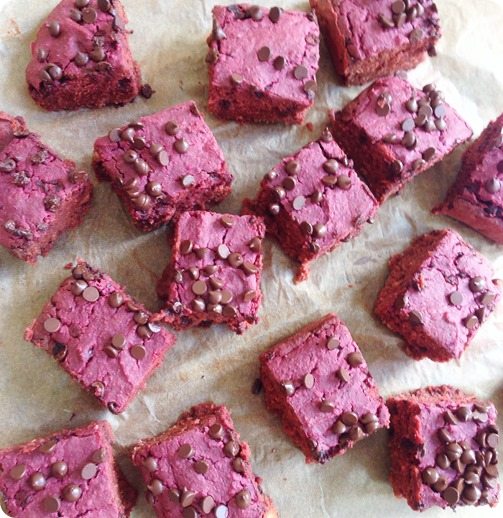 Other Brownie Recipes:
Maybe there are too many brownie recipes on my site and I should stop posting brownie recipes for a while…
No. Sorry. That won't ever happen. 🙂