These 3 ingredient cream cheese bombs are easy to make and impossible to resist!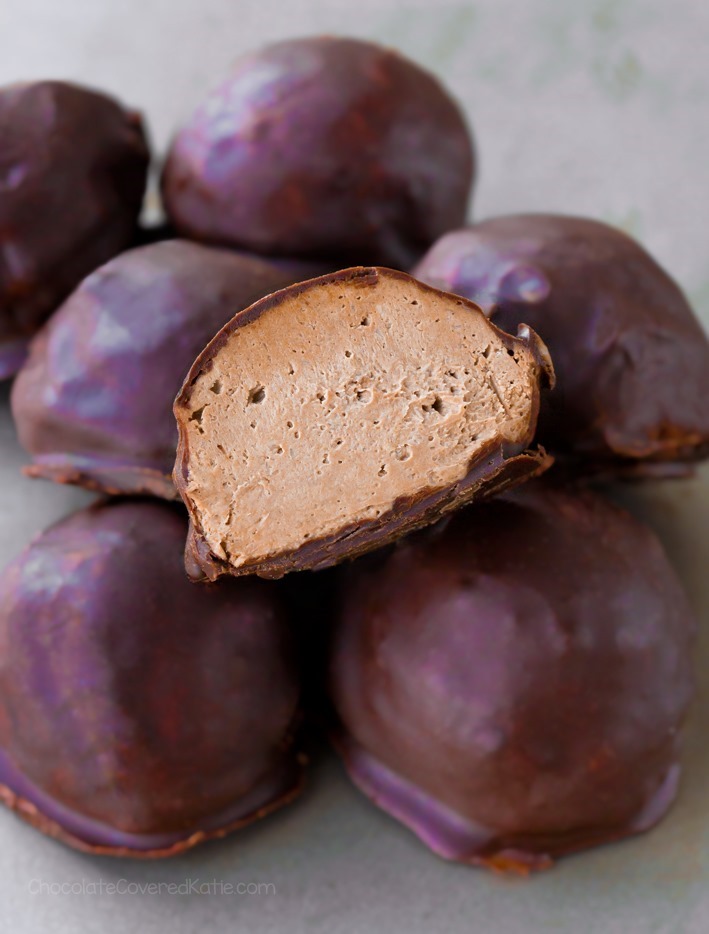 Cream Cheese Fat Bombs
3 Ingredients
Low Carb
Sugar Free
Gluten Free
NO BAKE
They melt in your mouth and taste like homemade New York cheesecake!
Leftover cream cheese? Try this Keto Cheesecake Recipe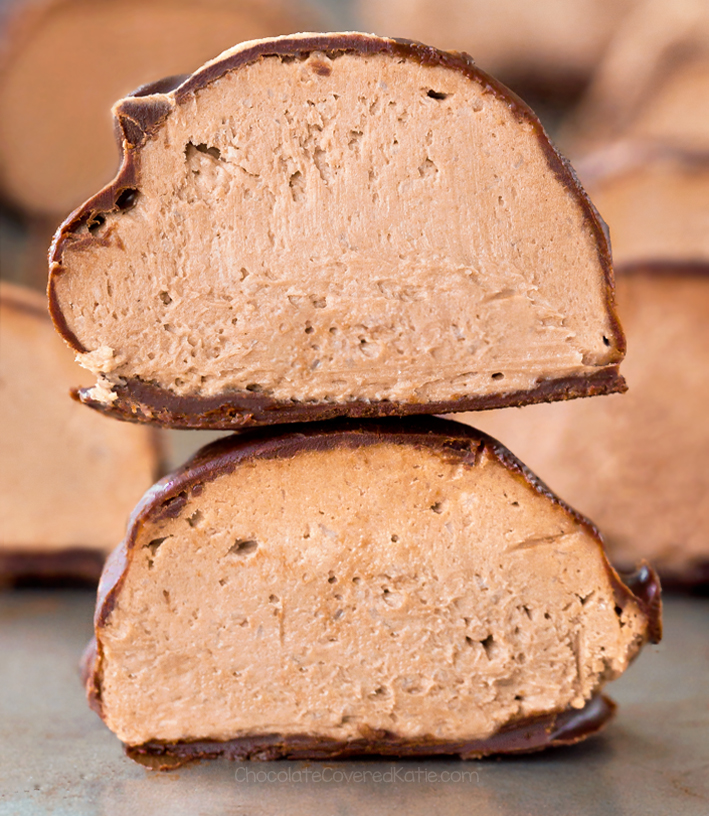 Low Carb Cheesecake Bombs
I'm one of those people who always crave dessert at the end of each meal.
Some of my friends can eat just a salad for lunch or dinner and be completely satisfied… but that has NEVER been me!
It doesn't need to be a brownie sundae or a whole slice of cake or anything—just a small piece of dark chocolate, or a single Vegan Peanut Butter Cup will work.
If I don't have some sort of dessert, I feel like the meal isn't over yet.
So these quick-to-prepare cheesecake bombs are perfect for people like me.
They are an easy everyday snack you can make just once and keep on hand throughout the week for whenever you're craving something sweet.
You Might Also Like: Chia Pudding – 5 NEW Flavors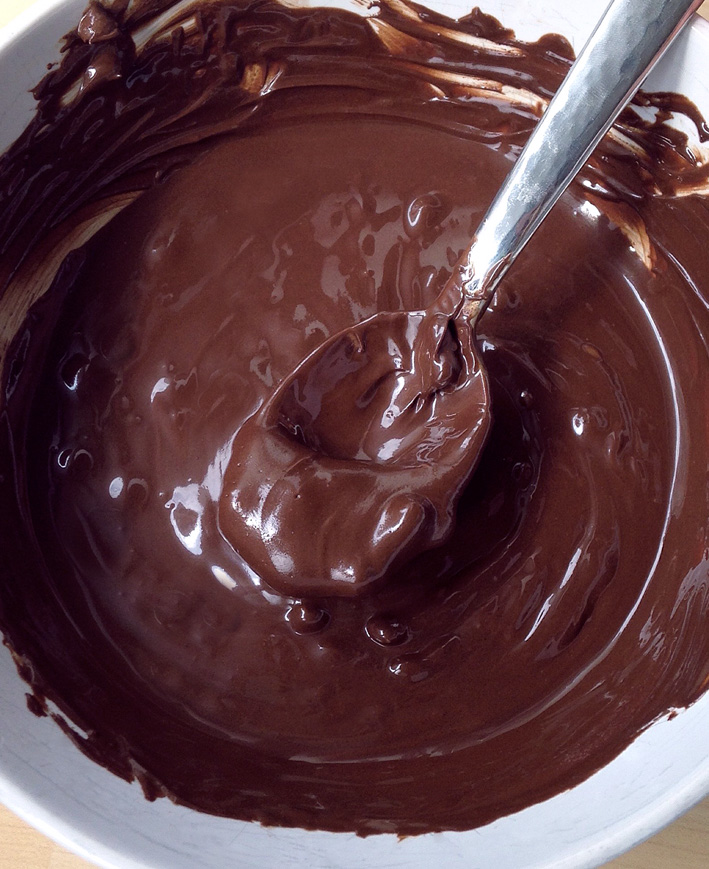 Cream Cheese Bomb Flavors:
Chocolate
Vanilla
Mocha
Peanut Butter
Cinnamon Roll
Lemon Cheesecake
Chocolate Chip
The basic recipes for chocolate and vanilla are below, or change up the flavor by adding mini chocolate chips, instant coffee, lemon zest, a pinch of cinnamon, or anything you have on hand that sounds good to you!
You can also cover them in melted chocolate, sprinkles, crushed oreos, cocoa powder, or shredded coconut if desired.
For peanut butter cream cheese bombs, simply replace the butter or coconut oil with peanut butter.
The cream cheese balls should work with most butter spreads, coconut oil, or coconut butter.
I used a low-fat butter spread (Smart Balance Light, which is also vegan) for the balls in the photos, to ensure low-fat spreads are also fine to use.
Trending Right Now: Whipped Coffee Recipe – 3 Ingredients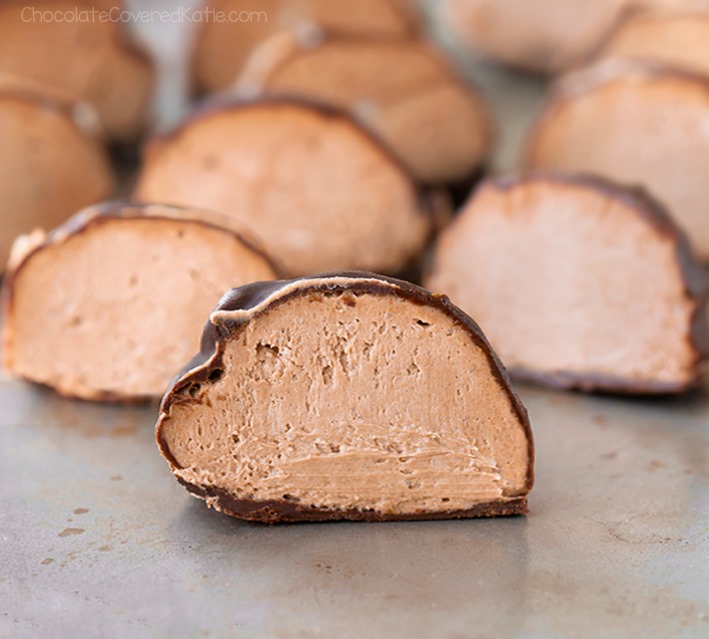 About a year ago, in my original post about the Fat Bombs trend sweeping the internet, I'd mentioned the treats are often made with cream cheese.
Ever since that post, I've gotten so many questions from readers about how to make fat bombs using cream cheese that it went to the top of the list as something to try, and they are just as good as everyone's been saying!


The recipe was inspired by the frosting on these Pumpkin Cupcakes.
Cream Cheese Bombs
These 3 ingredient cream cheese bombs are a keto snack that's easy to make!
Instructions
Soften the first two ingredients. Combine everything until smooth: using a hand mixer yields smoothest results, but stirring with a fork will technically work if needed. Spread into a container, or use a cookie scoop to scoop balls onto a parchment-lined plate. (If batter is too soft, just chill until firm enough to scoop.) Freeze to set. If using a container, cut into squares or bars. You can also cover them in melted chocolate at this time if desired. Store leftovers in the fridge or freezer.View Nutrition Facts
Trending Recipes: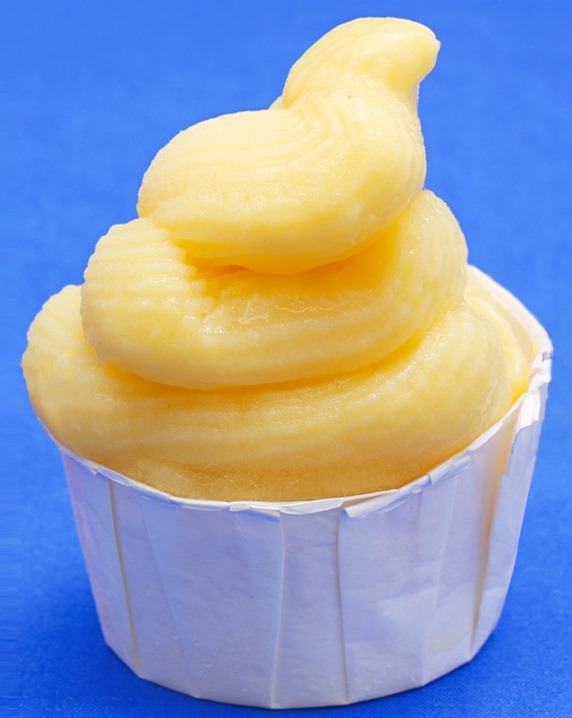 Dole Whip – Bring Disney To Your Kitchen