These soft and fluffy vegan blueberry pancakes taste like they came straight from a diner, and yet they're super easy to make at home in your kitchen!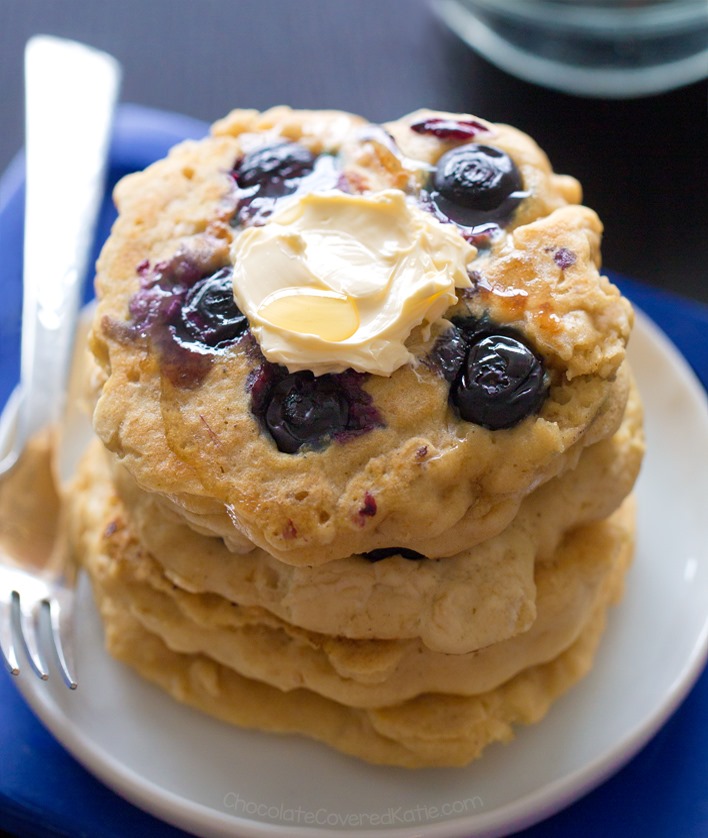 Melt-In-Your-Mouth Pancakes
If you like blueberry muffins, you will LOVE these ultra thick blueberry pancakes.
This recipe will not yield sad and deflated pancakes.
Nope, these puffy cloud-like pancakes are HUGE!
Also Try This Vegan Lemon Bread – Soft And Delicious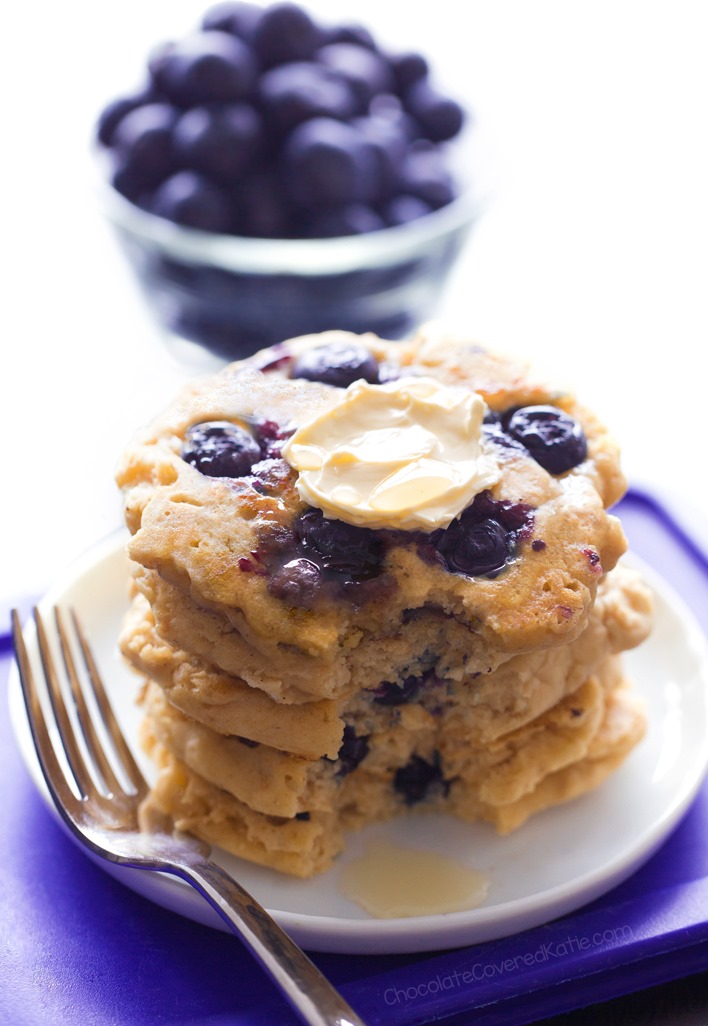 Healthy Blueberry Pancakes
Soy Free
Egg Free
Dairy Free
Vegan
A healthy choice for breakfast that's great for meal prep and makes every morning feel like a Sunday.
They are perfectly plump, bursting with fresh blueberries in each and every bite.
Top them with maple syrup or coconut butter, or eat them plain or with extra blueberries on top – these are good no matter how you serve them!
Leftover blueberries? Make Overnight Oats – 15 Flavors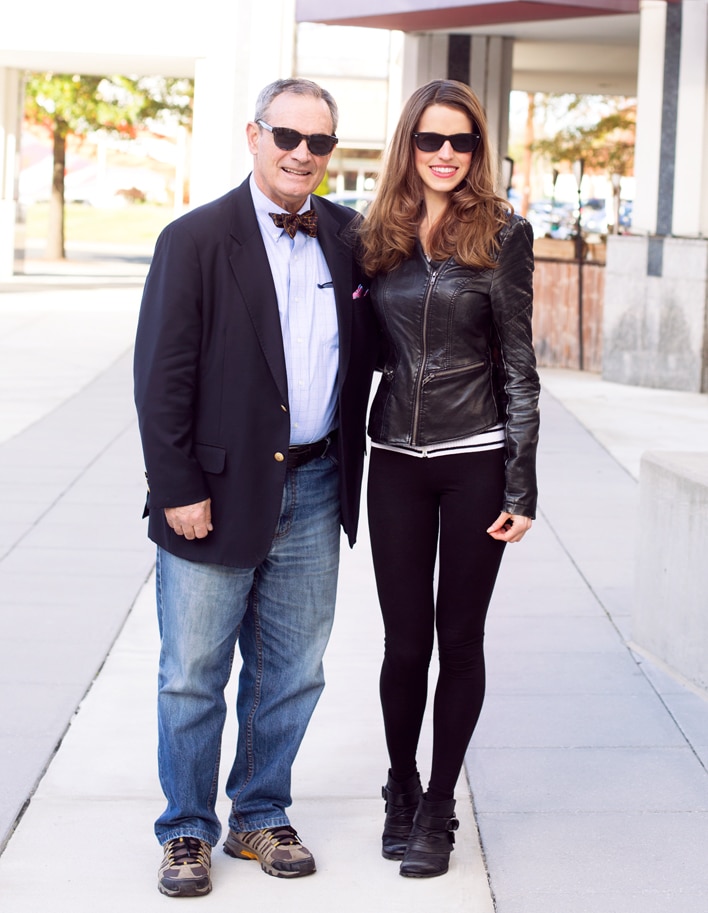 The recipe is also great if you need a Father's Day breakfast kids can help prepare.
My dad was always the one who made pancakes for us every Sunday when we were growing up, so I wanted to turn the tables a few weeks ago when he was visiting.
Although my pancakes did not magically transform into cute shapes or letters like the ones he always made for us did (because I am not as cool as he is), they tasted delicious nonetheless.
I added the optional lemon zest because it's his favorite flavor.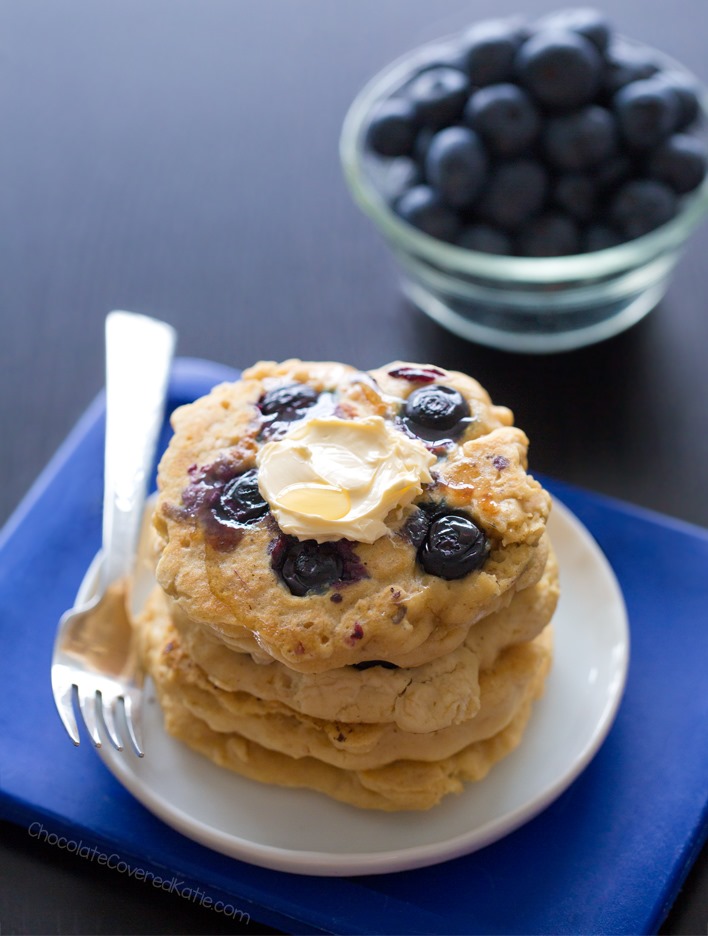 Frozen blueberries are fine to use. As with my Blueberry Baked Donuts, just thaw the berries first.
To make the recipe, combine all ingredients except the berries in a bowl.
For fluffiest pancakes, I like to let this batter sit 10 minutes, but it's not required.
You can either stir the blueberries into the batter right before cooking, or place them into each pancake after the pancakes go onto the skillet (my preferred method, because then the berries don't turn the batter purple).
Leftover pancakes can be frozen for a later date, or the batter can also be made up and refrigerated the night before to save time.


Ingredients
1

cup

flour

(or try these Flourless Pancakes)

6

tbsp

rolled oats

2

tsp

cinnamon

2 1/2

tsp

baking powder,

and 1/4 tsp baking soda

1/4

tsp

+ 1/8 tsp salt

1

cup

milk of choice

2

tbsp

oil OR additional milk of choice

1 1/2

tsp

pure vanilla extract

1

tsp

white or cider vinegar

3

tbsp

pure maple syrup OR stevia equivalent

fresh or frozen blueberries

(1-2 cups)

optional,

feel free to add a little orange or lemon zest if desired
Instructions
I've made the recipe with spelt, white, gf all purpose, and oat flour. Feel free to experiment with others, and be sure to report back for other readers with results if you do!

Combine all dry ingredients in a bowl, then stir in all remaining ingredients except berries. For fluffiest results, I recommend letting this batter sit and thicken 10 minutes. If thinner pancakes are desired, add a little extra milk of choice (sometimes needed especially if using white flour). Grease a nonstick skillet. Heat on medium. When pan is hot (test by adding a droplet of water to the pan – if it sizzles, it's ready), drop small ladles of batter and press down. Don't make them too big or they will be done on the edges before the centers cook. Place berries onto each pancake. With a spatula, flip when the edges begin to look dry. Let cook for an additional minute or so before removing from the heat. To prevent sticking, re-grease the skillet after each set of pancakes. The batter can be made the night before if desired, or leftover pancakes can also be frozen to eat later.

View Nutrition Facts
.
This Week's Trending Recipes: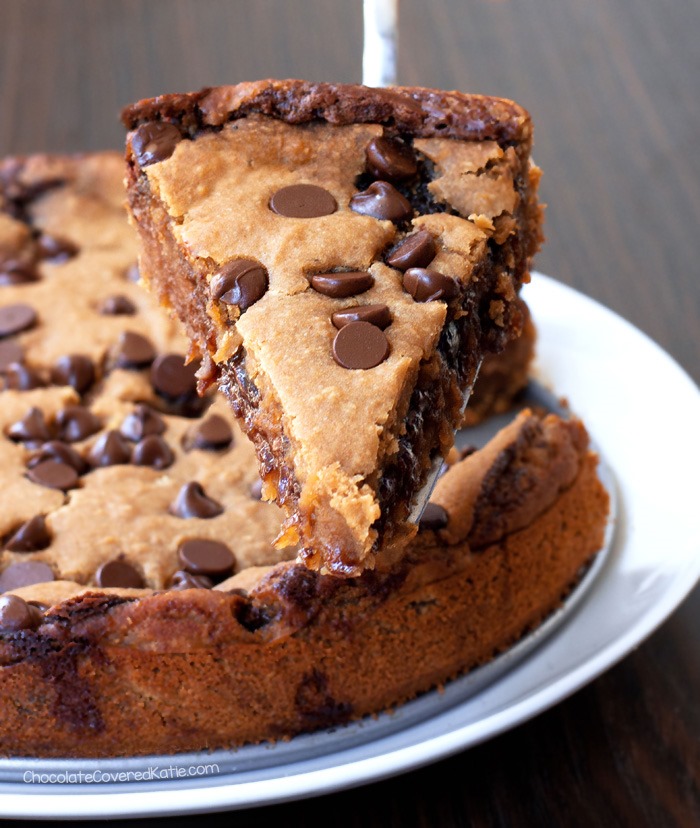 .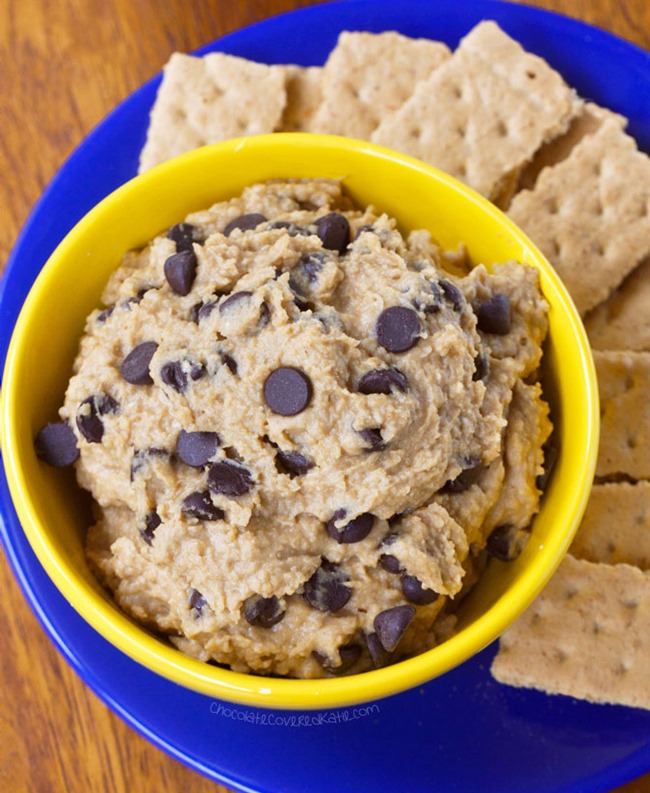 .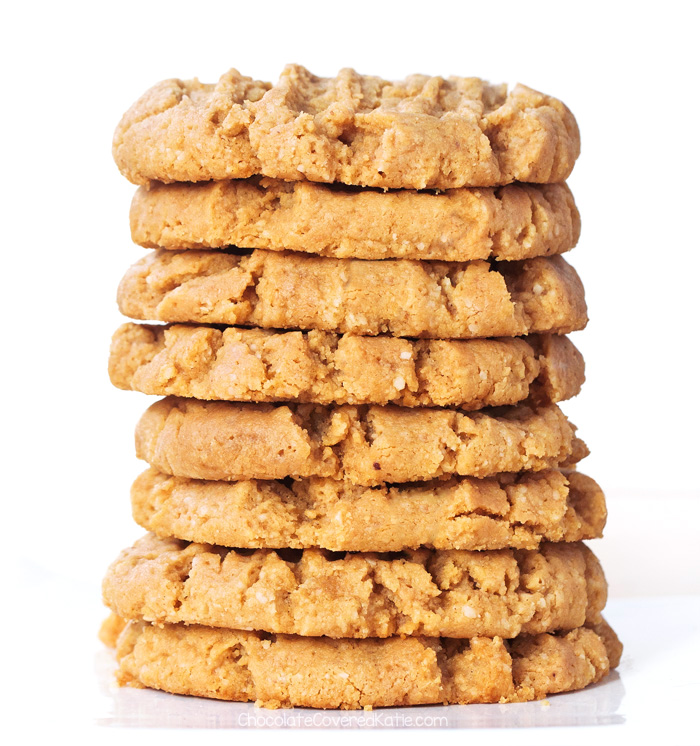 .