Are you excited about the new Harry Potter movie?
I am! A few of my friends and I started an HP-watching marathon, where we've been getting together once or twice a week to watch the first six movies in preparation for the seventh (which comes out on November 19th). Last night I invited them over a bit early, for a little dinner party before movie night. We were up to the 5th movie. On the menu: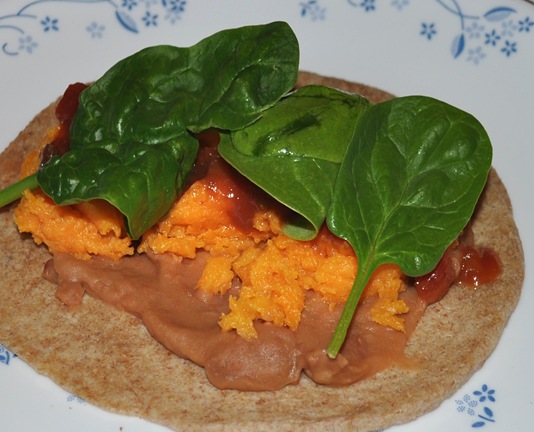 Fiesta "Sweet Potato" Burritos
Whenever my friends come over for dinner, I try to think of something I can serve that they won't find too weird or "vegan" (which, unfortunately, they see as synonymous with "weird"). Foods like broccoli bowls, savory oatmeal, and anything with brussels sprouts are definitely out. Tofu too, although some of my friends are warming up to it. A couple of them have even told me they've switched to ordering soy lattes at Starbucks. Post-grad health kick!
I figured sweet potato burritos were a safe bet, considering they contain no tofu, they contain no brussels sprouts, and they contain no oatmeal. Besides, who doesn't like sweet potatoes?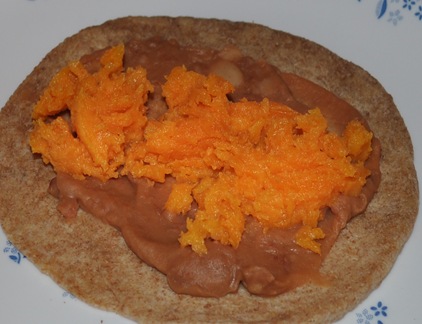 Steps one and two, above: refried beans and sweet potatoes. You can also sub winter squash. Below, step three: the salsa. Steps 4 and 5 are unpictured: adding the spinach and rolling it up. Oh yeah, and then eating it!
Unsurprisingly, the Fiesta Sweet Potato Burritos were a hit.
I think self-serve-type meals like this are good for parties, because they're low-key, and because people can customize their food. (For example, one of my friends hates spinach, so she left it off.) Our after-dinner entertainment was pretty top-notch as well. So it was a successful evening. Now it's time to plan for the 6th movie-watching get-together.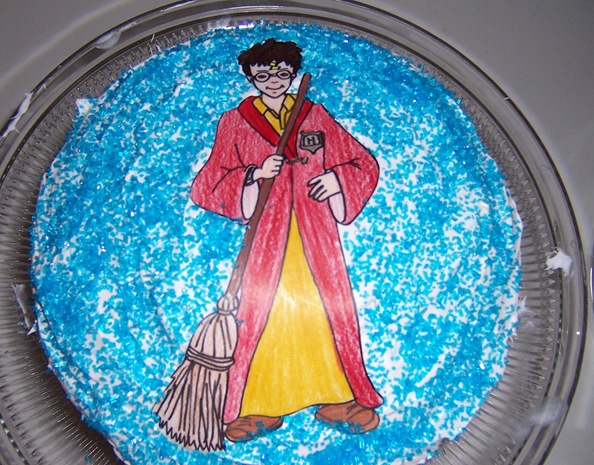 For our next party, I'm thinking another Harry Potter Cake might be in order.