Guess what day it is…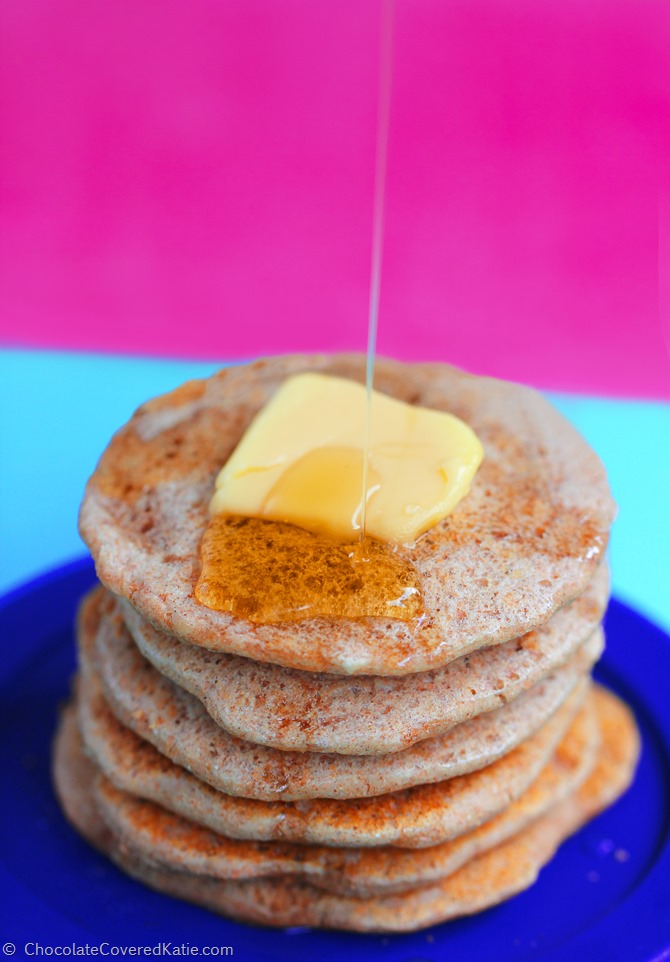 Not hump day. Sorry, camels.
Today is Mardi Gras, also known as Fat Tuesday! So what better day than Fat Tuesday to publish my favorite new pancake recipe of the moment: Fat Pancakes? These pancakes are yet another reason breakfast is the best meal of the day. For more healthy breakfast ideas, see the link below:
12 Recipes That Prove Breakfast Is The Best Meal Of The Day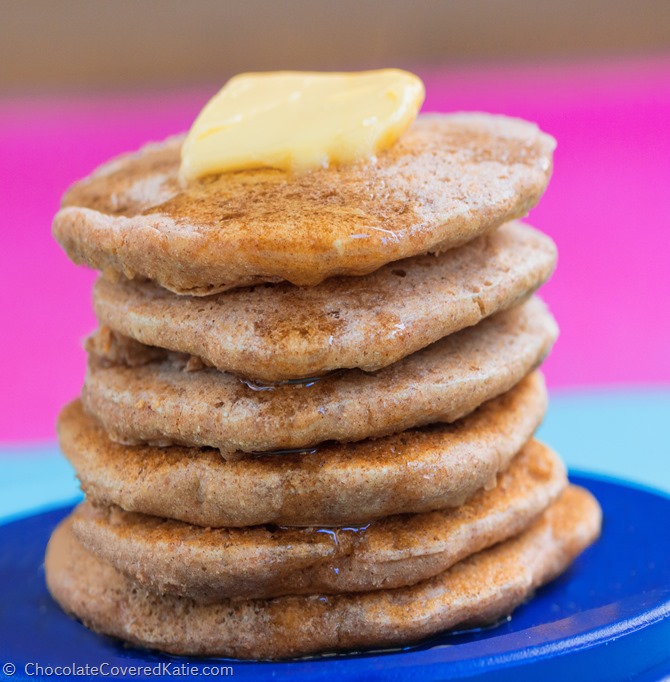 Irresistibly light & fluffy
♥   ♥   ♥
And you can eat eight pancakes for under 200 calories.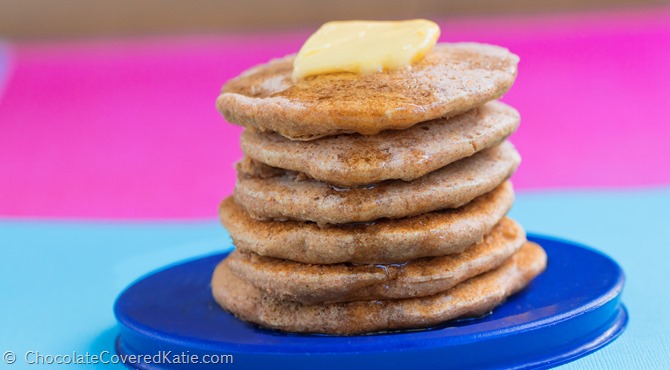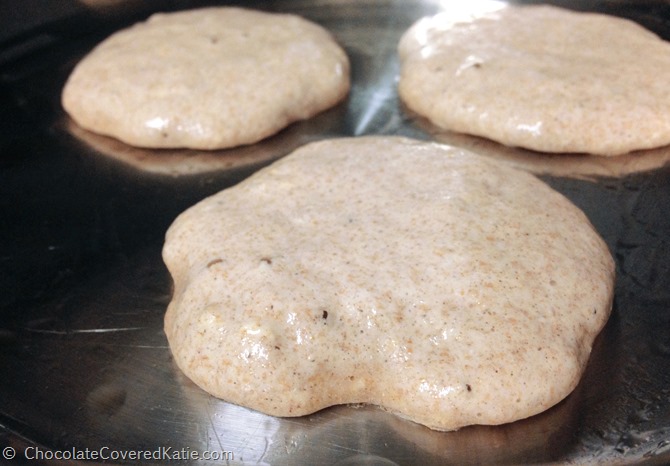 Fatcake Pancakes
(makes 10-12)
Adapted from the famous Tiramisu Pancakes
1 tsp pure vanilla extract
1 1/2 tsp white or apple cider vinegar (You can omit the vinegar if you must, but this is the key ingredient to their fluffiness)
pinch stevia, or 1 1/2 tbsp pure maple syrup
1/2 cup milk of choice (Decrease by 2 tbsp if using maple syrup) (120g)
1 tbsp oil OR more milk of choice
1/2 cup spelt, white, or Arrowhead Mills gf flour (65g)
3 tbsp rolled oats (15g)
scant 1/4 tsp salt
1 tsp baking powder
mini chocolate chips, optional
Whisk together the first 5 ingredients in a bowl, and let sit at least ten minutes. In a separate bowl, stir together remaining ingredients, then pour wet into dry and whisk to form a batter. (If batter is too thin—which might be the case if you've gone by cup measurements—just add a little extra flour until you achieve a pancake-esque batter.) For fluffiest pancakes, let the batter sit in the fridge 10-15 minutes before proceeding. Grease a medium skillet and place it over medium heat. When the pan is hot, drop on small ladles of batter. With a spatula, flip pancakes when the edges begin to look dry. Let cook one additional minute before removing from the heat. To prevent sticking, it may be necessary to re-grease the skillet after each set of pancakes. These can easily be frozen and reheated if desired.
View Fatcake Pancakes Nutrition Facts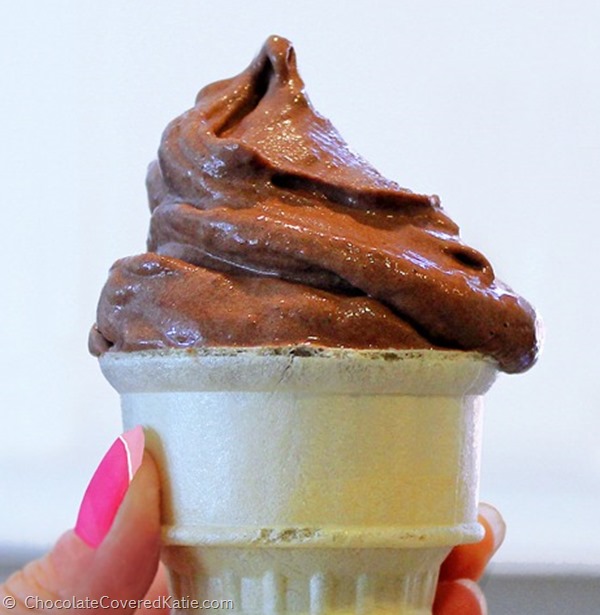 Chocolate Banana Soft Serve – {4 ingredients}