Peanut butter bliss balls…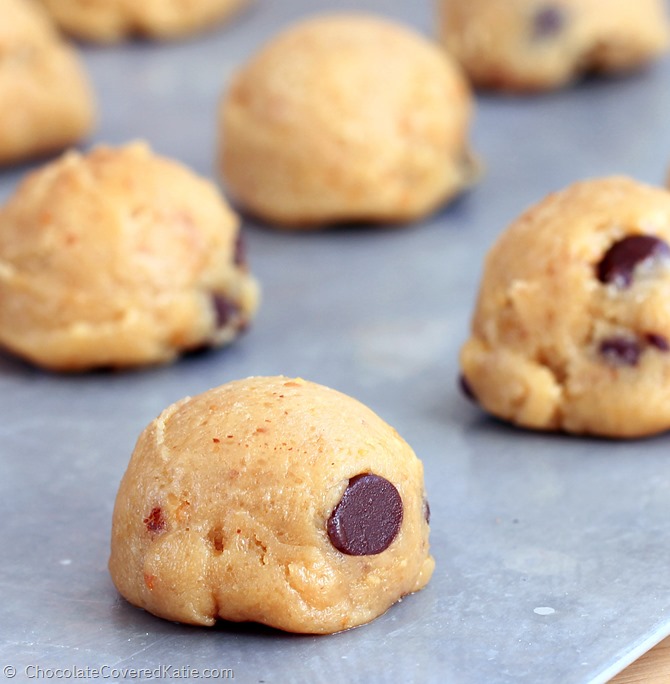 I had originally planned to post a different recipe today.
But then I tried one of these addictive little balls of peanut butter bliss…
And all plans changed immediately!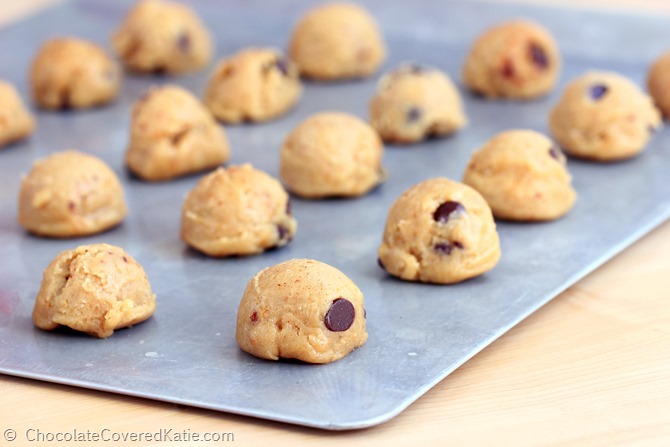 Little balls of safe-to-eat peanut butter cookie dough…
Soft and delicious – like an unbaked peanut butter cookie. They can take care of even the biggest peanut butter cravings. Just look at them!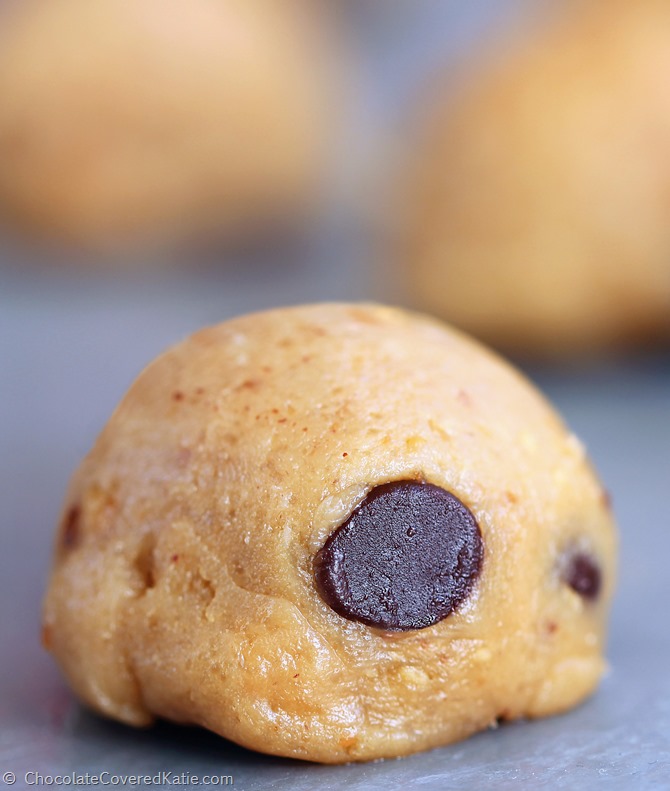 Sometimes, a recipe needs to be shared with the world right away.
This is one of those times.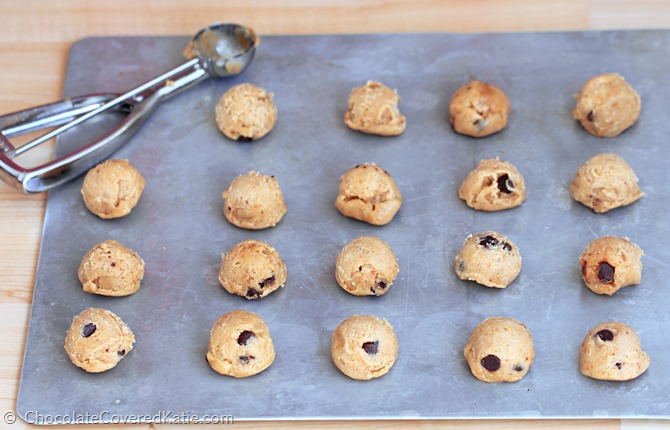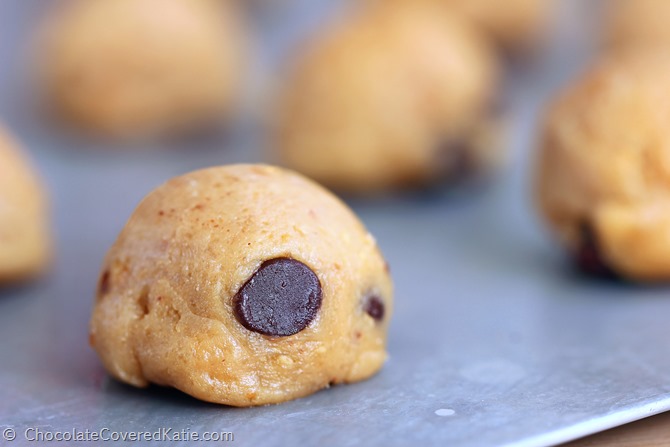 Peanut Butter Bliss Balls
(makes 26-30)
1 cup peanut butter OR allergy-friendly alternative
1/4 cup applesauce, plus scant 2 tbsp if needed
1 1/2 tsp pure vanilla extract
1/4 cup plus 2 tbsp flour (I've had success with sorghum, white, spelt, ww pastry, buckwheat, and oat)
2/3 cup granulated sugar of choice OR xylitol
1 1/2 tsp baking soda
1/8 tsp salt
optional, chocolate chips or raisins
Line a large plate or tray with parchment paper, and clear a space in your freezer. If needed, gently warm the nut butter until it is stir-able, then measure it into a large bowl. Stir in the applesauce and vanilla. In a small bowl, stir together all remaining ingredients, then add them to the wet mixture. Stir until evenly mixed. Form balls with a cookie scoop, then place the balls on the parchment-lined plate. (If the dough is too soft, due to the type of peanut butter you've used, freeze until firm enough to form balls.) Freeze the balls a few hours until they are firm enough to handle without being sticky, then transfer to a bag or container and store in the freezer. (If you wanted to cook these instead of eating them in a raw cookie dough form, you should make the recipe a little differently: Secret Peanut Butter Cookies.)
View Peanut Butter Balls Nutrition Facts
Link Of The Day: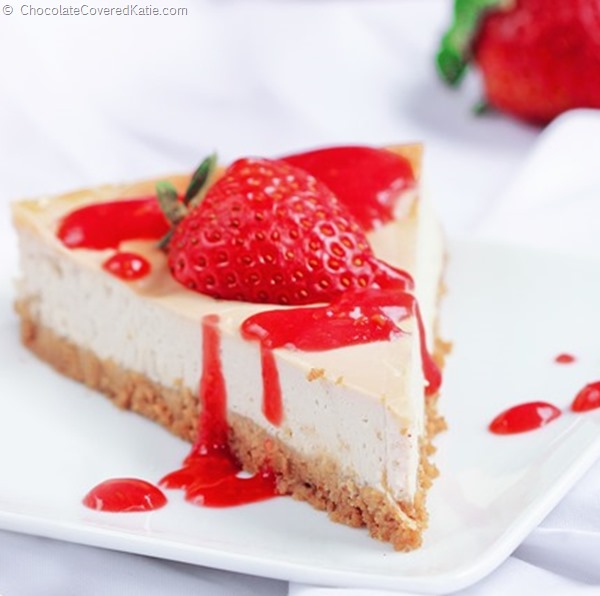 Raw Cheesecake For Beginners   {6 ingredients, no baking required}