After over a year in the works, it is finally live – a new Chocolate Covered Katie food blog design that will be MUCH more user-friendly.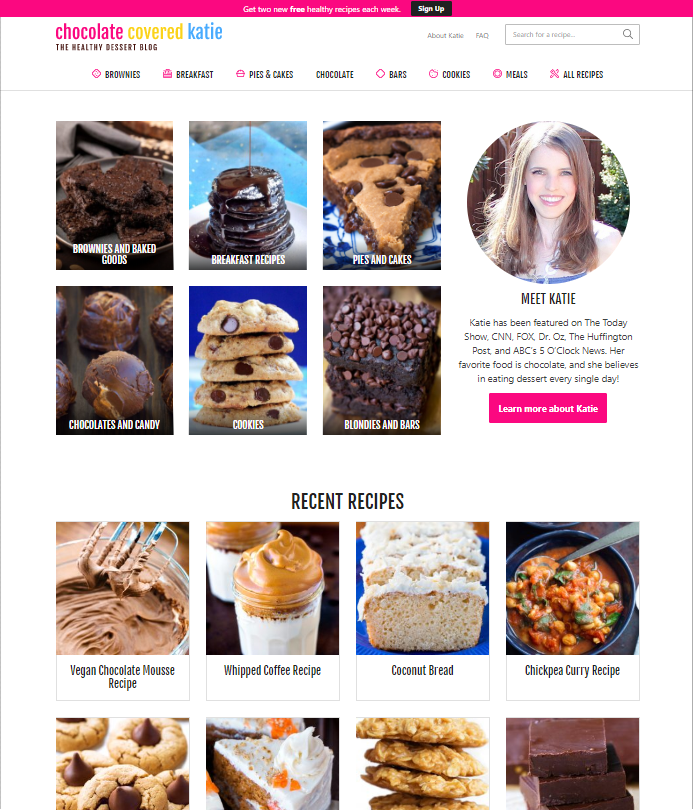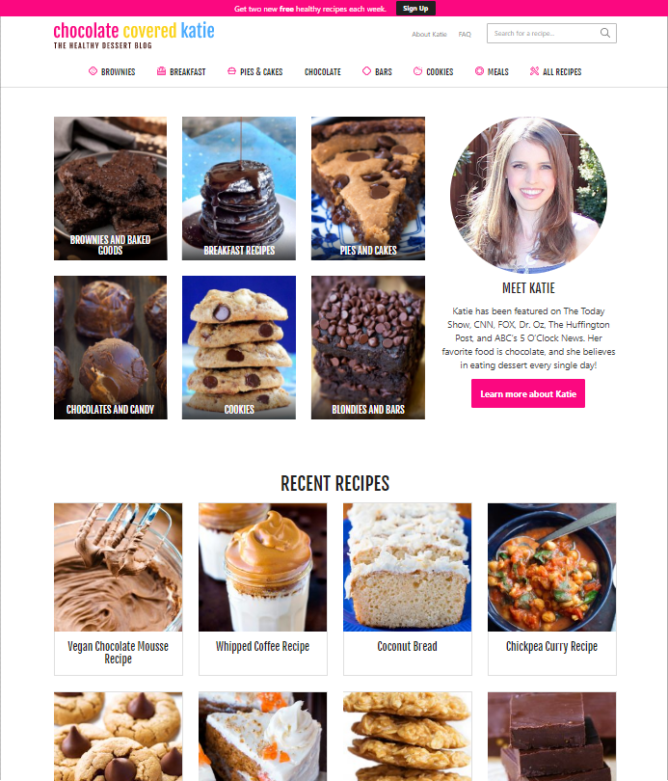 You'll get faster-loading pages.
Much easier navigation – be sure to check out the new recipe page!
Most importantly, it means no more website crashes during periods of high traffic.
The blog has been growing so rapidly over the past two years, it's been almost impossible to keep up. And while more traffic is normally a good thing, slow-loading pages and website crashes are definitely not.
The primary goal with the blog redesign was to make it as user-friendly as possible.
So please feel free to click around the new site and let me know what you think!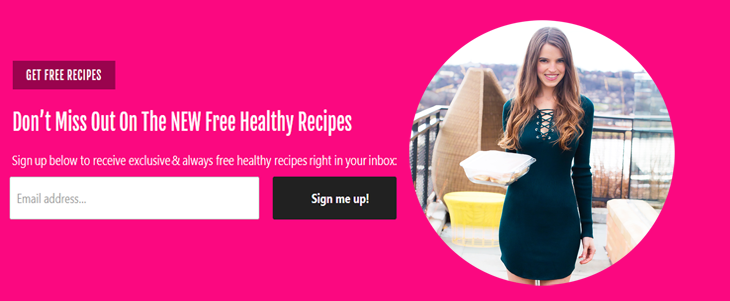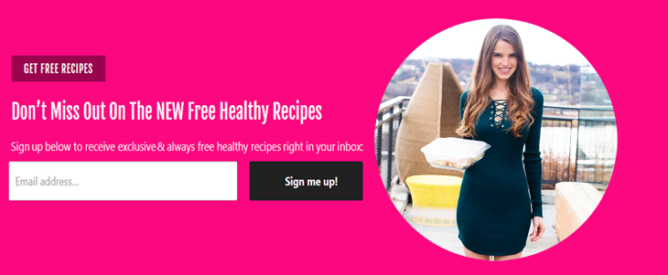 To get 2 new healthy recipes per week by email –>Sign Up Here (it's free)
♥ If you've ever tried any of my recipes, or shared this food blog with friends or family, or even if you're reading this post and finding my blog for the first time today… I can't imagine a better job existing in the world and am forever grateful to all of you.   
THANK YOU!!!!